25.10.18: Five Unmissable Events Happening in London This WeekendBy Iona Goulder
Looking for something fun to do in the capital? Diaries at the ready, here's 5 unmissable events happening in London town this weekend:
Weekend Guide: Friday 26th October
1. For a Multi-Sensory Supper Club: The Little Blue Door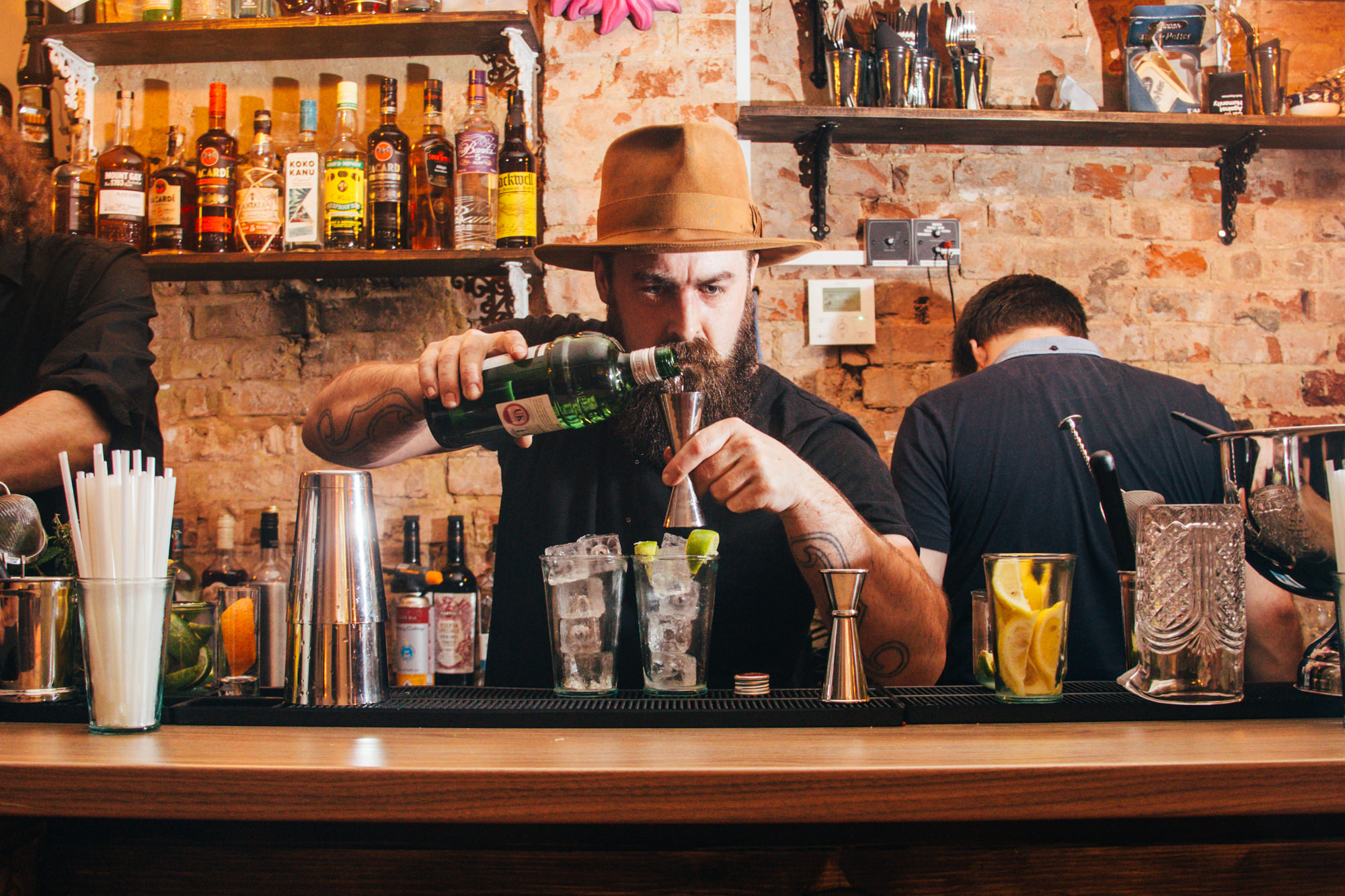 What: Well known for their quirky approach to, well everything, The Little Blue Door (a late night neighbourhood bar and restaurant based on a fictional flatshare between friends), invites everyone to experience pleasure and pain this Halloween at their multi sensory supper club.
Why: Join the flatmates for a five-course tasting menu of daring delicacies and tantalising tipples, incorporating sight, smell, sound, touch and taste. Expect spicy Jalapeño Martinis, blended with a mix of Palmer's Strawberry and Rose Gin and a seasoned rim to wake up your appetite before the dinner commences. Locust flour dusted ham croquettes will follow to the sound of insects, and try your luck on the Russian roulette of battered padron peppers set to test the pain threshold while sipping on iced Duvel Tripel Hop served in a serrated glass.
Price: £40 per person. Buy here.
Where: 871-873 Fulham Rd, Fulham, London SW6 5HP
2. For a Big Night Out: Night Tales 
What: Night Tales are hyped to be hosting their first Halloween weekend at Bohemia Place. The new space boasts east London's largest covered terrace, a futuristic LED light installation, crackling fire pits and fire torches, candle lights, heaters pumping out heat inside the venue and out on the terrace.
Why: They've invited globe trotting headliner Skream for a special Halloween party to open the weekend's proceedings. Make no mistake, this man is a certified legend in the game brining an energetic mix of house, bass, techno and disco and always lights up the floor with his on point selections.
Price: From £11. Buy here.
Where: 14 Bohemia Place, Mare Street, London E8 1DU
Weekend Guide: Saturday 27th October
3. For a Pop-Up Gallery: Reuben Dangoor x Three UK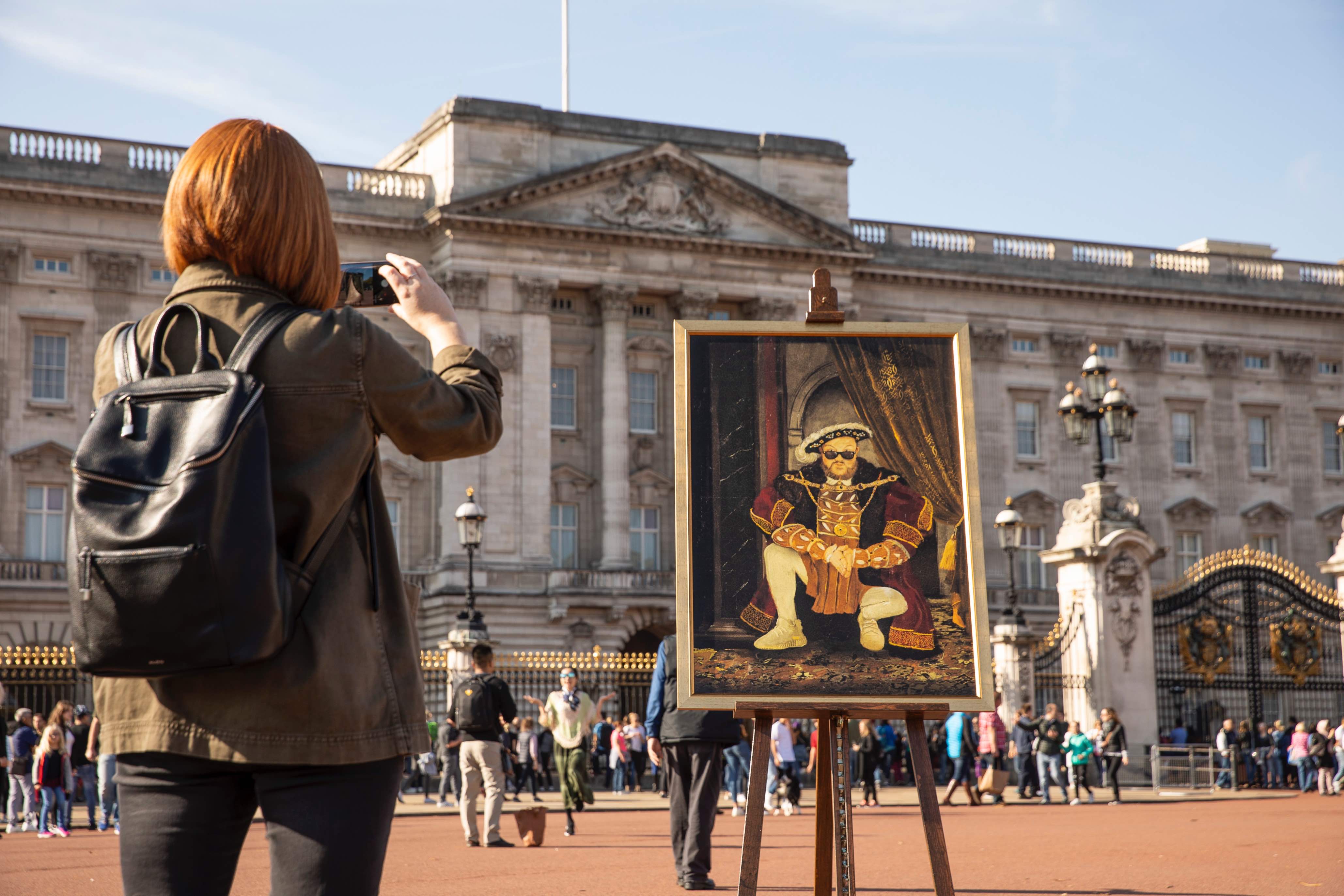 What: Reuben Dangoor (the mastermind behind the pictures of Stormzy as a renaissance aristocrat and the dabbing Corbyn) and Three UK are opening Portr8's – a free pop-up gallery showing a brand-new collection of art which reimagines classic portraits through a mobile lens using the most popular poses and tropes from social media.
Why: Each portrait has had a modern, light-hearted update, to show how the historical figures may have appeared in a profile picture had mobile phones been around. From Henry VIII doing the 'hip-hot squat' in Yeezys and Ray-Bans, to Shakespeare trying out the 'Dele Alli challenge,' the re-worked art takes inspiration from the styles and tropes most commonly shared on mobiles today. The Portr8's art gallery is a celebration of Three's new campaign, 'Phones Are Good', which aims to take on phone cynics and bring some balance to the debate around what impact mobiles have on our lives.
Price: Entry is free and mobile phones are encouraged.
Where: 13 Soho Square, London W1D 3QF
4. For Free-From Fun: VegFest UK 
What: VegfestUK are bringing their veg-forward event to three levels of West London's Kensington Olympia this weekend (27th-28th). With 275 stallholders exhibiting art, fashion and various lifestyle products, VegfestUK is also renowned for hosting cutting edge guests, renowned practitioners and high-profile fitness lecturers.
Why: The International Vegan Food Village has become VegfestUK's jewel-in-the-crown with a rich and flavoursome roster of food from around the globe; including punchy juices from Damage Limitation, vegan duck and BBQ steamed buns from Gillie food, unbeatable cupcakes and baked goodies from Ms Cupcake, flavoursome Caribbean patties from Island Delight and smoky mac n' cheese along with other comfort foods from Lazyboy Kitchen.
Price: From £12 per person. Buy here.
Where: Olympia London, Hammersmith Rd, Hammersmith, London W14 8UX
Weekend Guide: Sunday 28th October
5. For a Birthday Party: Jikoni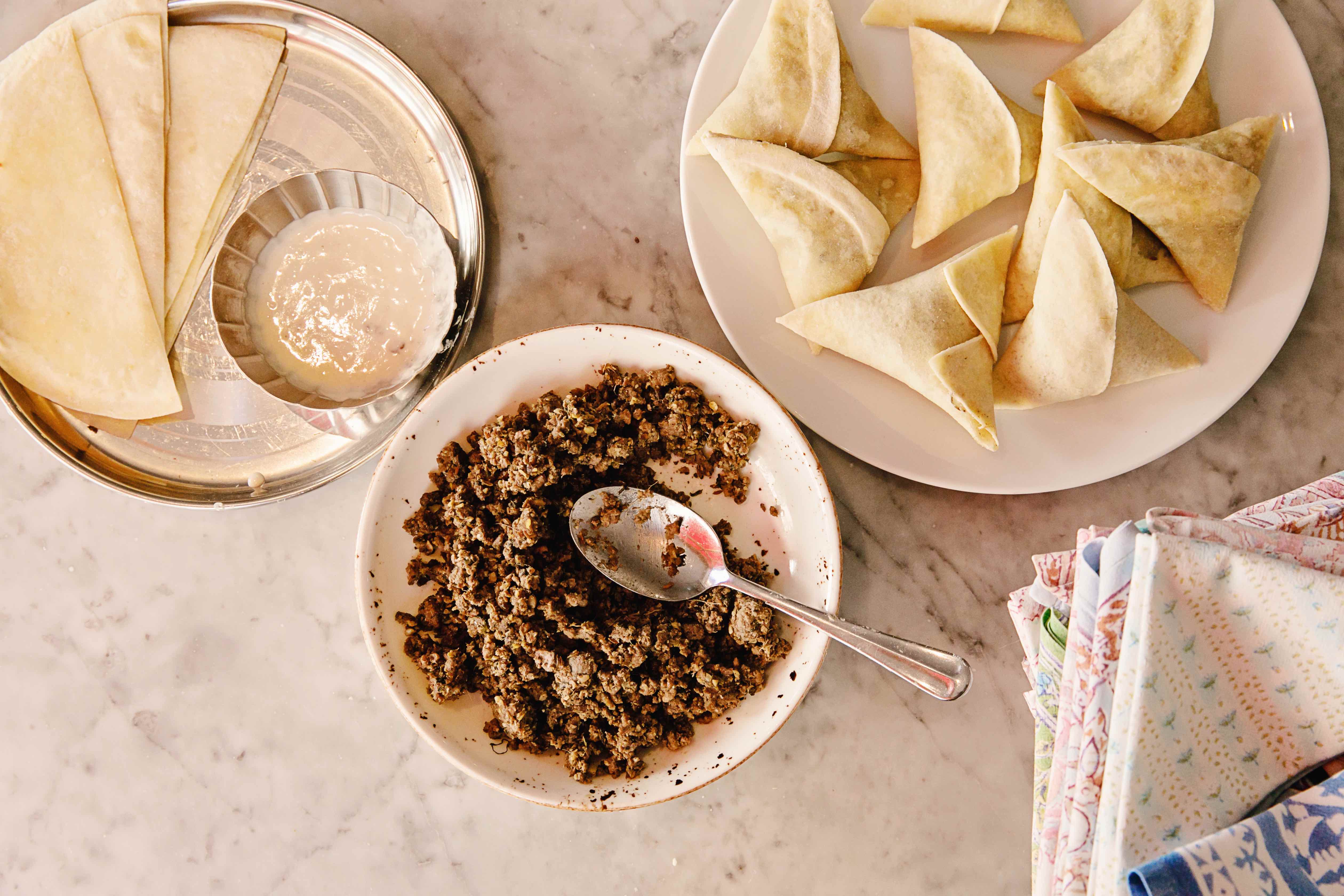 What: Ravinder Bhogal, Chef Patron of Jikoni will celebrate Jikoni's second birthday with a special charity event – The Samosa Sisterhood. She will be joined in the kitchen by leading female chefs Anna Hansen (The Modern Pantry), Lily Jones (Lily Vanilli), and Sabrina Ghayour (author of Persiana, Sirocco and Feasts) who will each make a special samosa for the occasion.
Why: The event is inspired by Ravinder's fond childhood memory of making samosas with her band of aunties who would convene at her mother's house to gossip, drink tea and make 500 or so samosas in one sitting. Each samosa will be reflective of Jikoni's mixed heritage cuisine inspired by flavours from Asia, East Africa, The Middle East and Britain and will include Ravinder's clove smoked venison samosa with beetroot chutney, Anna's turmeric spiced potato, cauliflower, smoked ricotta and currant samosas, spiced chicken with fenugreek and barberry samosa with preserved lemon ketchup from Sabrina, and Lily Vanilli's sticky coconut samosas with chilli mango.
Price: The Samosa Sisterhood will run from 11am – 7pm, with each sitting lasting 1.5 hours, including, samosas, chai amongst a feast of other treats. Tickets are £35pp and are available to purchase here.
Where: Jikoni, 19-21 Blandford Street, Marylebone, W1U 3DH
One for the diary… 
6. For a One-Off  Supper Club: Kiln x  Ikoyi x Perm Paitayawat
What: On 29th October, Kiln will host a one-off "borderless" dinner with Jeremy Chan, chef and co-founder of recently Michelin-starred Ikoyi, and Perm Paitayawat, better known for his social media alias @theskinnybib. Jeremy and Perm will be cooking alongside Kiln's Head Chef Nick Molyviatis to create a menu that is inspired by their respective heritage and the cosmopolitan nature of London food, strictly following the ethos of fire cooking and quality Cornish produce that Kiln is celebrated for.
Why: The menu will shine a spotlight on a set of carefully sourced Cornish produce that come through the door at Kiln and are at their prime. Expect Native Lobster, whose flavour peaks in autumn in the south of the UK, and for meat, there will be Cornish hogget, heavily fattened so that the entire carcass can be aged to exceptional depth of flavour and tenderness. Each of the produce will be served in two preparations for sharing.
Price: The set menu is £55 including snacks and drinks. Kiln's Luke Pyper will be matching wines for the evening. Bookings via events@kilnsoho.com.
Where: Kiln, 58 Brewer Street, London W1F 9TL