16.11.17: Five Unmissable Events Happening in London This WeekendBy Angelica Malin
We've discovered 5 smashing events that are happening in the capital this weekend. Whether you're a fan of beer, or in the mood for a spot of jazz – there's an event for everyone. Happy exploring, folks:
Weekend Guide: Friday 17th November
1. For a Jazz Festival: Pop Brixton
What: This weekend sees the return of Not Quite Jazz, Pop Brixton's two day festival celebrating genre-fusing and forward-thinking jazz acts. Taking place 17th and 18th November during the annual London Jazz Festival, the alternative jazz experience spans two days, delivering a mixture of hip hop, afro beats, soul and jazz, bringing together renowned artists and new talents.
Why: Friday's stellar line up includes Jally Kebba Susso and Mnding Sabu, who will be blending traditional West African music with upbeat funk and jazz, J-Felix whose sound blends early trip hop and US hip hop with all things jazz, funk and soul, and Bristol-based The Inexplicables who bring together live dance music with hints of jazz and roots. Clubbing institution Dom Servini, head honcho of Wah Wah 45s, will also take to the stage with his open-minded mix of music steeped in soul, jazz and funk. On Saturday, experience sets from the likes of Mr Woodnote, who armed with a saxophone and loop pedals will create every track live on stage, bass music vocalist Jenna & the Gs, and rapper, poet and singer Amy True.
Price: Free entry
Where: 49 Brixton Station Rd, Brixton, London SW9 8PQ
Weekend Guide: Saturday 18th November
2. For a Charity Bake-Off: #CookforSyria 
What: Old Spitalfields Market will host the second #BakeForSyria event of 2017 on Saturday (18th November). Organised by founder and Old Spitalfields Market trader Lily Vanilli in collaboration with Clerkenwell Boy, the event will bring together a selection the country's very best bakers and bakeries for a Syrian-inspired bake sale.
Why: Following the huge success of the first #BakeForSyria earlier this year on Columbia Road, the event will showcase all manner of baked goods – the profits of which will be donated to the #CookforSyria campaign. Cult bakeries participating include Bread Ahead, Dominique Ansel, Fatties and Violet, as well as baking personalities Frances Quinn (winner of 2013's Great British Bake Off), pastry chef Henrietta Inman and Ottolenghi's Go-to baker, Helen Goh. Traders from The Kitchens at Old Spitalfields Market will also be taking part on the day with Happy Endings, Sood Family, Dumpling Shack, Yum Bun, Flank and Rok each serving up a Syrian-inspired twist on one of their dishes.
Price: Free entry
Where: Old Spitalfields Market, 16 Horner Square, London E1 6EW
3. For a Boozy Sports Screening: London Beer Factory
What: Head on down to Gypsy Hill this weekend, home to The London Beer Factory headquarters, and some of the finest beers south of the river, to watch the Rugby Autumn Nationals on the big screen.
Why: The London Beer Factory is hosting an exclusive ticketed rugby screening on Saturday (18th November), which includes a chance to tour the brewery, a free pint of London Beer Factory Beer; featuring core favourites such as Beyond The Pale, London Bohemia Lager, Chelsea Blonde, Paxton IPA and Sayers Stout, and a juicy Californian inspired burger courtesy of their street food friends Zephyr.
Price: £10 a ticket. Over 18s only.
Where: Unit 4 Hamilton Road Industrial Estate, Gipsy Hill, London, SE27 9SF
Weekend Guide: Sunday 19th November
4. For a Day Party: Ministry of Sound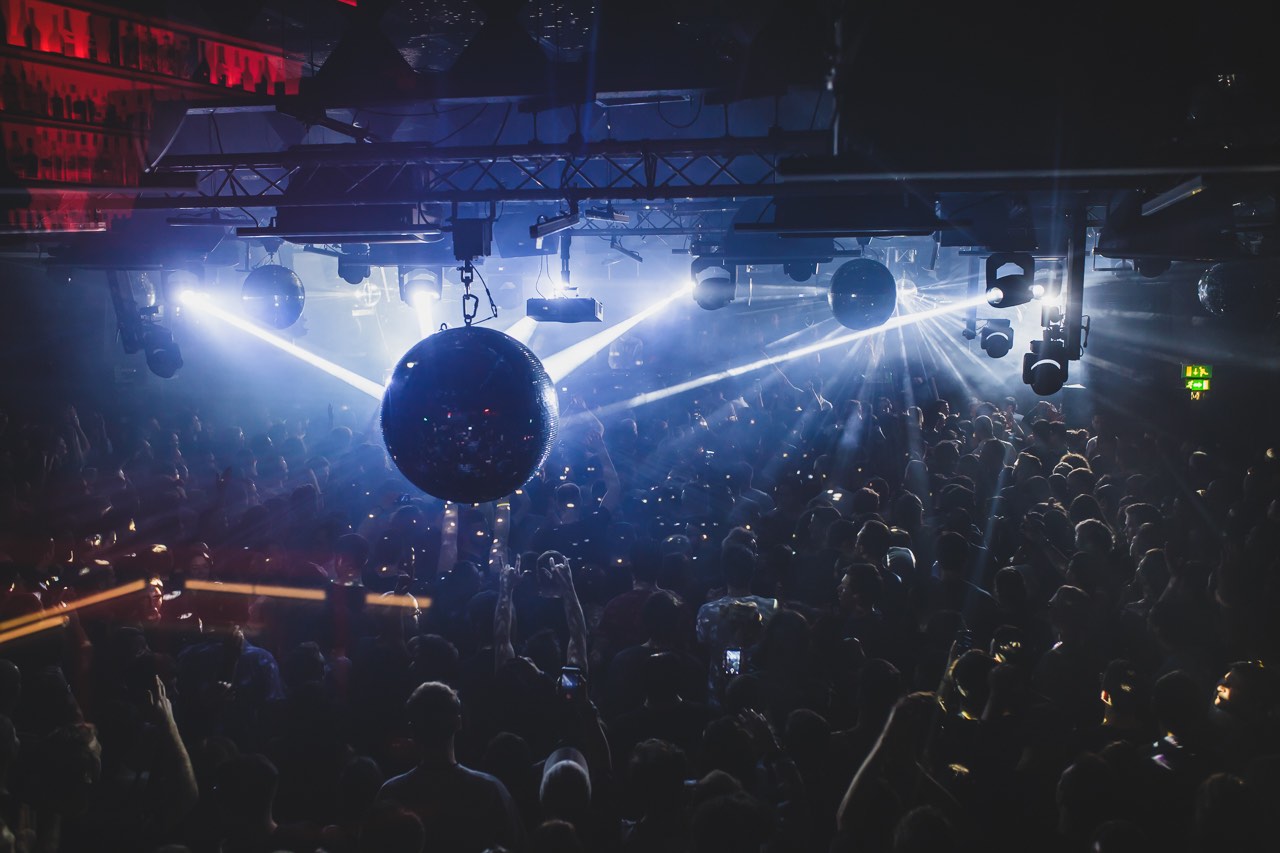 What: This autumn The Hydra present: In Stereo – a brand new stripped-back series of Sunday daytime parties at Ministry of Sound, which focuses on just two important elements: artist and sound. As part of the Hydra series, Carl Craig, Moodyman and Waajeed will be heading up a specially curated show at Ministry of Sound on Sunday (19th November).

Why: Featuring the artists who inspire alternative culture, The Hydra's next chapter builds on the long-standing relationships they've had over the last six years with the likes of Theo Parrish, Moodymann, Daphni and many more. The Hydra has chosen Ministry of Sound for their winter series with intent: simply put, they have one of the best sound systems on the planet – one whose heritage befits the producers on the line-up.
Price: Tickets here 
Where: 103 Gaunt St, London SE1 6DP
Photo Credit: Jake Davis 
5. For a Truffle Lunch: Veneta 
What: The White Truffle season comes around once a year, and Salt Yard Group (Salt Yard, Dehesa, Opera Tavern, Ember Yard & Veneta) have previously held lengthy feasts at Opera Tavern dedicated to the Tartufo Bianco. This year however, the White Truffle Lunch returns, bigger and better than ever, at Veneta St James. On Sunday (19th November), Veneta will close to the public in order to host a decadent six course lunch for up to 40 guests, beginning at 1pm and continuing late into the afternoon.
Why: The menu will feature white truffles in every course, with premium wines to match. Dishes will include but are not limited to: baked queenie scallops with truffle butter and thyme, and fresh tagliatelle with truffle and egg yolk. Even dessert – truffle cheesecake and plum sorbet – will feature the 'white diamond of Italy'.
Price: £100 per person. For bookings, please email info@veneta-stjames.co.uk
Where: 3 Norris St, St. James's Market, London SW1Y 4RJ