Plans? We can't get enough of them. We've teamed up with our pals over at REVL app to bring you 5 amazing events you simply can't miss in London this weekend. If you're on the hunt for more events taking place in the capital, download the app here. It's super easy (and pretty useful too). Let's get planning:
Weekend Guide: Friday 3rd February
For a Party with Your Pals: Quaglino's 
What: The iconic Quaglino's is host to a new late night Friday event, happening only once a month.  The night is filled with talented world wide DJ's, complimentary cocktail receptions and a party atmosphere until 3am.
Why: Raising the roof this Friday is DJ Jessica Skye, and to get you in the party spirit the evening will kick off with a complimentary cocktail reception until midnight courtesy of Sauvelle Vodka. Fill your boots, folks. Top tip: order the Fresh as a Daisy cocktail. A long, refreshing drink made with Hendricks gin, shaken with St Germain elderflower liqueur, mint and apple juice.
Where: 16 Bury Street, London SW1Y 6AJ
For Cabaret with Your Chums: The Black Cat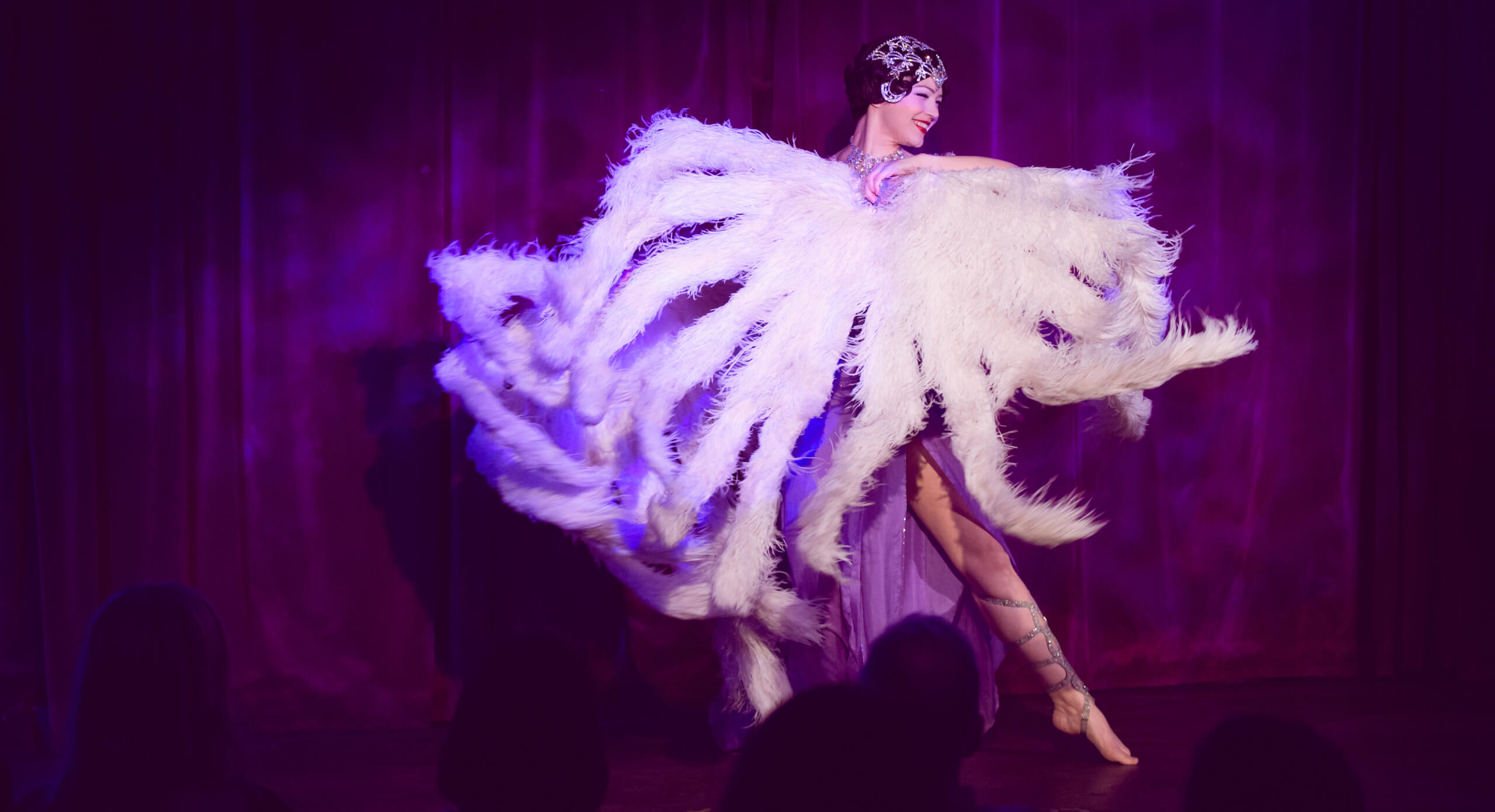 What: The Black Cat Cabaret is back. The troupe have added three new dates of Salon des Artistes, taking place in the opulent surroundings of Crazy Coqs as part of the Live at Zédel programme on the 3rd, 14th and 18th February.
Why: Salon des Artistes offers an intimate evening of variety from London's cabaret trailblazers, and the glitzy little sister to the company's full-scale theatrical productions. Inspired in part by the dark and daring heyday of Parisian cabaret culture, yet with a timeless sensibility all its own, the show features the very finest international performers.
Price: Show only £25, Dinner and show £42.75. Tickets here.
Where: 20 Sherwood St, Soho, London W1F 7ED
Weekend Guide: Saturday 4th February
For Food With Friends: Fare Healthy
What: The Fare Healthy festival returns for a third year, from Saturday 4th- Sunday 5th February, at the world famous Truman Brewery in Shoreditch, East London.
Why: The two-day event is unique in combining food, fitness and wellbeing, with pop-up restaurants and bars and exercise with expert panel talks and cookery demonstrations from leading chefs, health experts and wellbeing personalities including Skye Gyngell (Spring), Anna Jones (A Modern Way To Cook), Tom Hunt (Poco), Valentine Warner (TV Chef) Natasha Corrett (Honestly Healthy), Ella Mills (Deliciously Ella), Martin Morales (Ceviche), Uyen Luu (My Vietnamese Kitchen), Amelia Freer and Gaby Roslin.
Price: General Admission for each day £25. Tickets here.
Where: Old Truman Brewery, London E1 6QR
For a Late Dinner With The Lasses: som saa x Singa Beer 
What: som saa has announced that they will be kicking off 2017 with a series of monthly late night sessions, supported by Singha Beer. Inspired by the after service nightlife in Bangkok, once regular service has wound down, the som saa team will stoke the grills back up and keep the woks going till the early hours. The bar will also be open till 1:30 am serving the original Thai lager, Singha Beer.
Why: Taking place on the first Saturday of every month from the Saturday (4th), guests will be treated to a variety of mouth watering dishes straight from the wok. Popular Thai dishes on the menu include Khao Pad Naem with fermented pork and fried rice or Pad Grapow Gai with chicken, holy basil and crispy egg. There'll also be a green papaya salad with salted duck egg on the side, or Laap Pla with minced fish, a special dish from the north of the country. The music will not disappoint either, the lineup features DJs from NTS Radio, London nightclub Corsica Studios, plus some eclectic vinyl mixes from On The Corner Records.
Price: There are no tickets – just rock up, grab a plate of food and a beer and as they say in Thailand, "Chai-Yo" (cheers).
Where: 43A Commercial St, London E1 6BD
For a Birthday Celebration with Your Buddies: The Paidina Project
What: Street food heroes, The Paidina Project are turning one this weekend. And to celebrate their first year of birth, the guys are dishing up their fantastic piadinas for rock bottom prices. 

Why: If you've never ventured to the The Piadina Project, the team serve piadinas which are a thin Italian flatbread from the Romagna region, filled with Italian cheeses and cured meats. As it's their first birthday, they've organised a special celebration at Well Street Market on Saturday, offering 50% off between 12 and 3pm, free tote bags for the first 50 customers, and some delicious doughnuts filled with a Cannoli ricotta filling.
Where: Well Street Market, South Hackney, London E9
One for the diary.. 
 Monday 6th February
For a Supper Club Series: Cafe murano x Angela Hartnett
What: Angela Hartnett and Cafe Murano, Covent Garden have announced an exciting new series of Regional Italian Supper Clubs, hosted by Angela and wine expert Luca Dusi, co-founder of Italian wine supplier Passione Vino. Held in Cafe Murano's beautiful first floor private dining room, each supper club will focus on the unique cuisine of some of Angela's favourite regions of Italy. Angela has created menus of the dishes that most inspire her from Abruzzo, La Marche, Veneto and Sicily.
Why: The series will begin on Monday 6th February and will explore the central Italian region of Abruzzo, known for its diverse landscape and delicious food. The menu for the evening will include Cichetti paired with Cerasuolo D'Abruzzo, Valle Reale 2015; Maccheroni alla chitarra agnello ragu (Maccheroni alla chitarra with lamb ragu) paired with Montepulciano D'Abruzzo Valle Reale 2015; and Cassata di Sulmona (Chocolate cake with praline).
Price: Call: 020 7240 3654 to book a space
Where: 36 Tavistock St, London WC2E 7PB