About Time: You Turned Your Side Hustle Into a CareerBy Daisy Bernard
The average person spends 90,000 hours of their life at work. When a whole third of your time on earth is devoted to career, it's pretty safe to say it can impact your quality of life. But due to finances, circumstance and not having enough hours in the day, doing what you love might seem like a luxury.
Turning your side hustle into a career might not be easy, but with solid ideas, advanced planning and back up plans, it's possible. To find out how it can be done, we asked the people who took the leap. From yoga teachers to business owners, they share their highs, lows and most important advice.
'When Imposter-Syndrome Strikes, Remind Yourself  Who You're Doing it For'
Name: Chloe Pierre
Profession: Founder of self-care community Thy.self
How She Did it: With a background in Digital Marketing in the creative sector, Chloe always knew she wanted to work for herself. "Ultimately, I've wanted to achieve my own personal goals for a while", she says, admitting that "this is near impossible to do while working full time for 'the man'." After two years of brainstorming and attending events for inspiration, a painful breakup gave her the idea to create Thy.self, a wellbeing movement "that actualises what self-care and self-love really means" through events, discussions and our community. "A blow of heartbreak, loss of confidence and extreme avoidance of self-care led me to build and create the movement." Launched in October 2018, the brand has already hosted three events and partnered with River Island.
Her Advice: Despite her success, imposter syndrome is something Chloe suffers with from time-to-time. "My approach to overcoming this is getting to the bottom of the feeling", which she does by imagining the worst-case-scenario. "Once I do this, it lessens the worry. If I lose a job, or I don't win a brief – what's actually going to happen? Sometimes imposter-syndrome comes from fearing failure, but who are you actually doing it for?" For Chloe, this was hardest at the beginning. "It's hard to get brands to believe in your offering, especially while holding down a full-time job." But she got through it by trusting her intuition, "the best part was realising that this is what I need to do and that it brings me so much purpose. It aligns with where I truly believe I need to be – within a community and helping the said community grow." To make this easier, she emphasizes the power of "both online and IRL" networking. "If you don't have the contacts, you need to get out there, and there's no better way to meet people and build relationships than in the flesh. If you've met someone online, arrange to go for a coffee and meet them in real life too."
'Be Passionate, Positive and Realistic'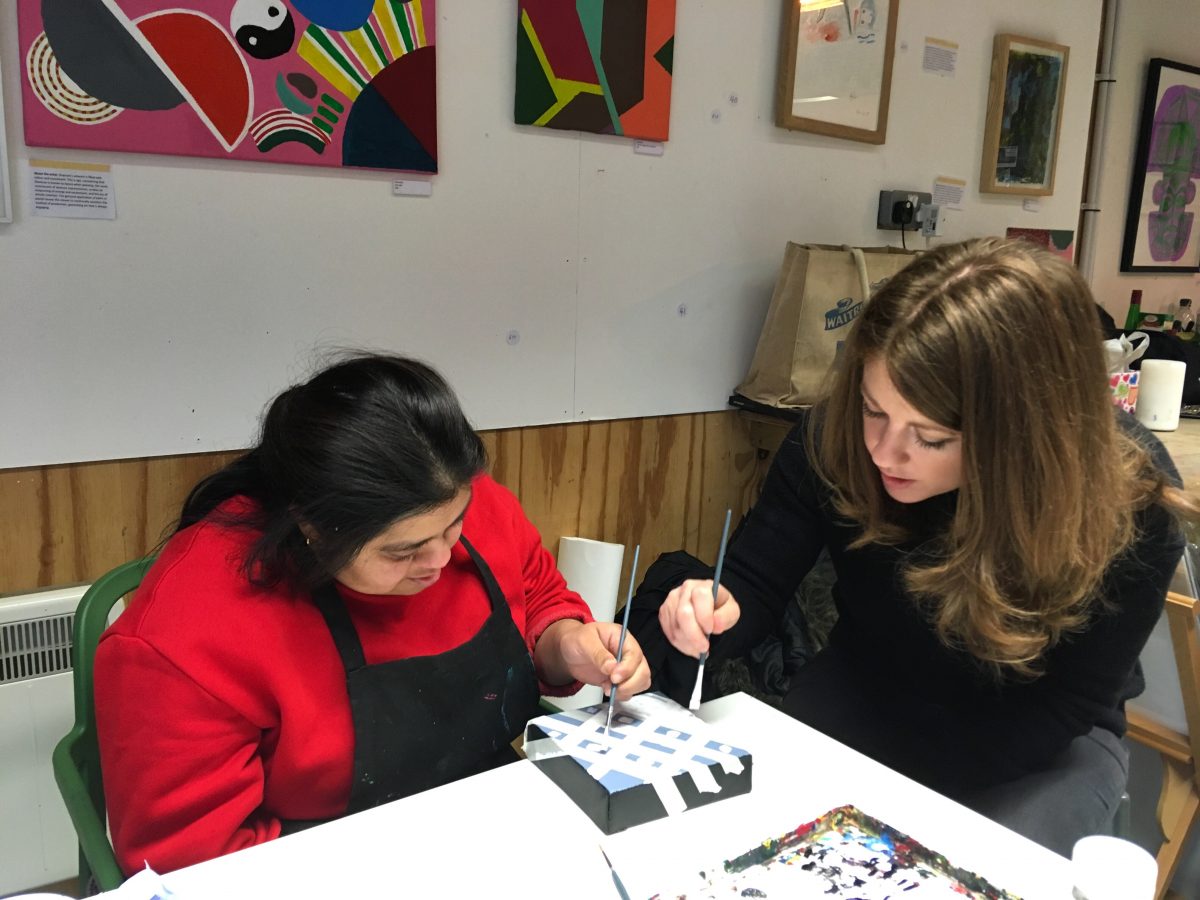 Name: Madeline Alterman
Profession: Founder, Artbox London
How She Did it: With a background in disability and a passion for art, Madeline founded Artbox London, a charity that helps people with learning disabilities and autism create, exhibit and sell their art. After running an art class for people with learning disabilities, the idea for Artbox emerged. "I could see how much enjoyment the groups got from creating art and how great the artwork was. I knew it could be a great way of getting people to notice the talents and abilities of a group of people who are often overlooked." She went on to study a course with the School for Social Entrepreneurs, before turning her dream into a reality. Since opening up in 2011, they have opened multiple workshops, put on a range of exhibitions and collaborated with brands like Facebook. "We see such huge developments in our artists, who are constantly amazing us with their talents and ambitions. We're picking up more commissions and selling more art through our online shop which shows us that the art really is valued and the model works."
Her Advice: "Be positive, passionate and realistic. There are loads of people out there who do what they love, so chances are you can too." She acknowledges getting this point isn't easy, and something that needs a lot of preparation. "It's so important to be realistic in terms of the amount of work it can take to get where you want. You definitely need passion and enthusiasm to get you through those long days."
'Say Goodbye to Your Evenings at First, and Patience is Key'
Name: Kathryn Fielding
Profession: Yoga Teacher, Qualified Nutritional Therapist and Head of Marketing at KXU
How She Did it: A true multi-hyphener, Kathryn has built a career doing combining what she loves – yoga, nutrition and communication. "I realised I needed to live out my passion and centre my career around health and wellbeing. The power of proper nutrition is something I see as fundamental in order to physically and mentally thrive. Inspired to learn more, in 2012 I embarked upon retraining as a Nutritional Therapist at the Institute for Optimum Nutrition." She also teaches yoga, consults for wellness brands and manages the Marketing and Community at KXU.
Her Advice: "If you are contemplating jumping career ship, leaving behind something that doesn't really fire you up for making your genuine interest and passion a full-time career, then I applaud you. It's not easy breaking away from security and stability. In terms of advice, firstly, do your best to get qualified with a reputable education body related to your passion. Find a mentor who is currently working in the area you are passionate about, ask them everything and listen carefully.
"Always prepare yourself as best you can by spending your spare time working on your passion. Saying goodbye to evenings and weekends now may well pay off in the not too distant future. And finally, don't be impatient. It will, and should, take time. As tempting as it may be to throw the towel in and be spontaneous you may soon resent what you currently love if you can pay your bills. Be an adult about it and do your financial homework first. By ensuring you have a secure business plan mapped out, with backup for failure, you can spend all your energy on the right things as opposed to worrying about money."
'Take Time for the Boring Admin'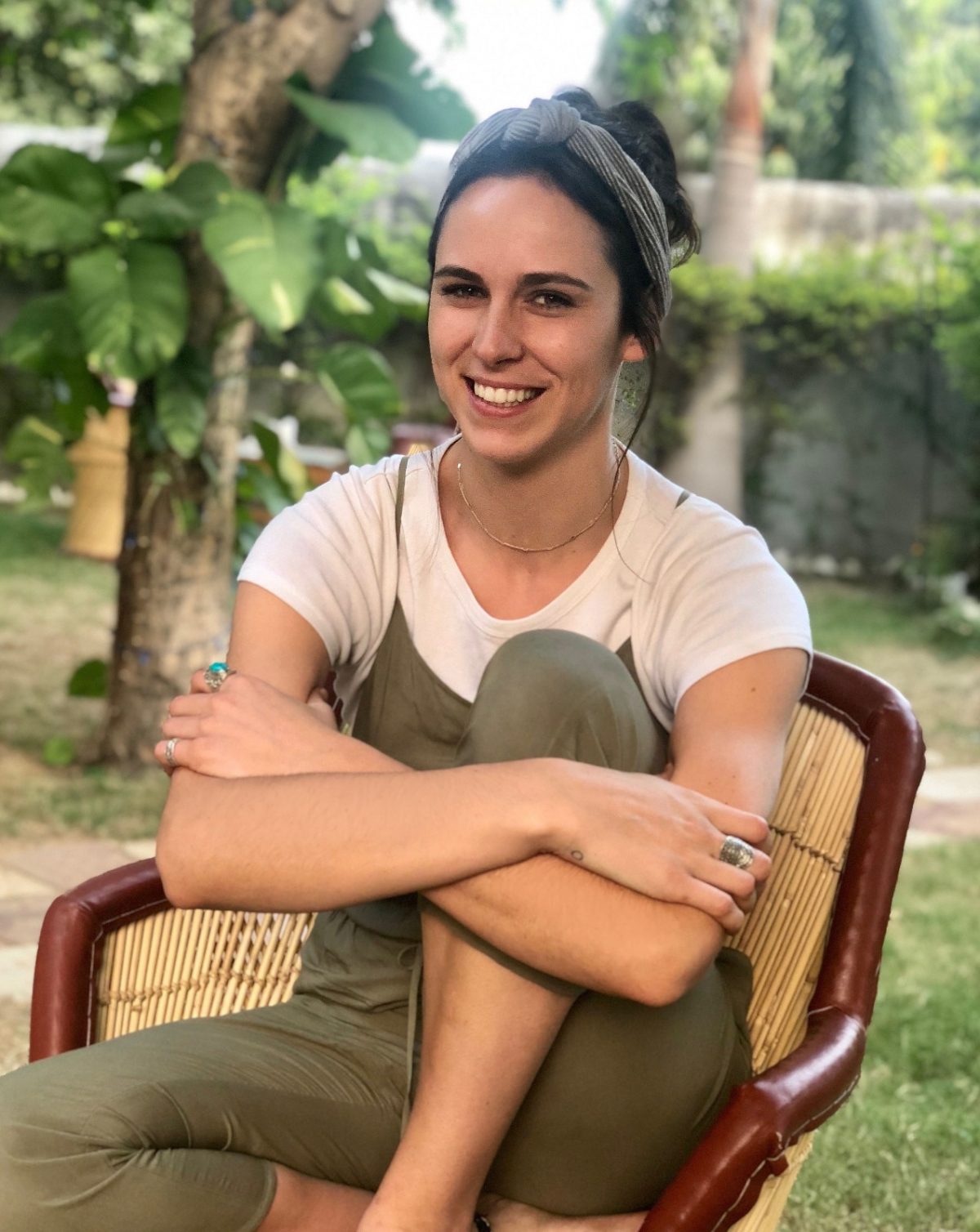 Name: Iona Macleod
Profession: Brand Photographer
How She Did it: "I've been into photography since I was 16, but only as a hobby. I never thought I'd be good enough to make it as a pro." Instead, she studied Art History at university and started a career in office management. She freelanced alongside work taking photographs for friends and family and found odd jobs through Facebook. Eventually, odd jobs increased. "I realised I could match my salary if I had time to take on all the work I was coming across. I made a spontaneous decision to quit, and I've never looked back." Three years on she's tripled her salary and is having to turn work away. Creating a niche and unique style, she works mainly with food brands like Vita Coco, Rude Health and Pip & Nut.
Her Advice: Organization is key for Iona, who recommends taking time out for it. "When starting out, I moved back with my parents for a few weeks to get all the boring admin done. Set up your business, make spreadsheets to keep track of your accounts and send out as many emails as you can telling people you're doing what you're doing." Having a tidy workspace is important for her too, and the app Asana has been her savior for keeping track of multiple tasks. Finally, she says, "don't be afraid of failure. It's fine if your first few jobs are a disaster. When starting out, I once had a shoot that went terribly because of the lighting. It's something I could have easily fixed with Photoshop, but I had no idea how to use it. But instead of admitting defeat, I spent hours on YouTube tutorials until I'd mastered it for next time. "
'Test Out Methods Before Over-Investing'
Name: Olly Hiscocks
Profession: Founder, Olly's Olives
How He Did it: With plans to go to med school, Olly saw a gap in the market that changed his career entirely. "I've always been an olive fanatic and saw that it was a food category that really lacked colour and character", he said. "Luckily from this, I managed to fuse together a business opportunity with one of my main passions." Along with his brother Sam, they began by marinading the olives themselves and testing them at local farmers markets. After positive feedback, exposure from the markets and a small initial investment, they've now gone on to have a farm in Greece and sell pouches across the UK and internationally.
His Advice: Take your time. "There's no need to over-invest initially. Instead, test your concept and make sure there is a market for it." He says that "patience is key. These things take time, and there are always ups and downs. Stay true to yourself and magical things can happen." While you're testing things out, reach out to people who could help you, "don't be shy – call on friends, family, colleagues and other startups for advice and assistance."