If you're fed up of clicking refresh, perhaps it's about time you tried taking dating offline. What happens when you run out of dating options? You've got with friends, and friends of friends, and now the social pond of options has been exhausted. The only acceptable options are:
1. Hit the bars and clubs of London in the hopes of finding a drunken kiss that may just bloom into romance.
2. Continue to spend weekends with old friends, hoping that someone new will conveniently appear without you having to branch out.
3. Get on Tinder and swipe your way to a match.
Sure, online dating does work. For every shady hook-up story there's the cute tale of the 6-month romances that blossomed through an algorithm. That said, the potential pitfalls are numerous. Cringe factor aside, it's hard to tell whether you are setting up a casual encounter or a romantic liaison. Plus the transition from chatting online and meeting in person can be disappointing and awkward.
With Social Concierge I wanted to create an offline dating agency where the focus was on expanding your social circles with people who happened to be single. It would be a non-cringe ecosystem that would mimic friend-of-a-friend introductions. People are invited to join the dating club (or apply) to keep it a network of like-minded individuals.  They are then brought together at dinners, cocktail parties and group dates and I leave the rest to them.
I strongly believe we need to take dating back offline and get social – it's far more rewarding and worst case scenario you have a fun night out.  So for those who want to brush up their flirting skills before they get back out there, here are my top 5 pick-up places in London: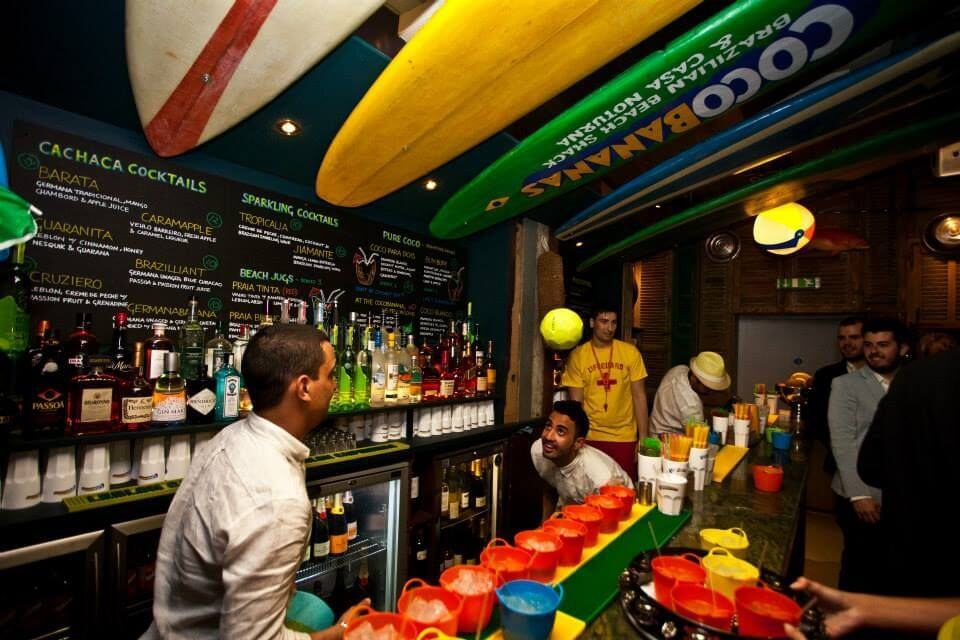 This Brazilian club is a touch gimmicky, quite hard to get to and really rather raucus. But once there, it fills up very quickly on weekends with young, fun and vaguely posh twentysomethings who are very easy to chat up. Order one tequilla shot too many and get gong.
Providing you have no problem with drunken cityboys in suits, the Archer Street basement is a reliable pick up joint for a post work crowd. Small spaces plus too much alcohol and the odd expense account makes for a fruitful night.
3. Wenlock and Essex, Islington
N1 is full of young singletons drinking wine like water and getting real friendly. This watering hole is expansive and has a dance floor on which to peacock your moves. A sure thing.
There's nothing like loud music and cocktails to get some camaraderie going. Go with a group of friends, work your way through the drinks list and grind up on a random. Keep it silly, rather than sleazey
The perfect chilled out South London pick up joint for people who like good music and Red Stripe beers. More hipster than high maintenance, you're very likely to pick up a hottie as you wander from stage to bar to refuel.
Competition: Win two free tickets to our "Just Friends" dating party at Disco London on July 18th. The idea is to come with a member of the opposite sex who you're not interested in. Apply HERE for free tickets and just put ATM in the ref box.