About Time You Met: Shane Harrison, Founder of Shane's on CanalsideBy Angelica Malin
Shane Harrison is the founder of Shane's on Canalside, a restaurant championing sustainability and responsible sourcing. We sat down with Shane and Edna (his beloved pooch), to discuss his favourite hobby: foraging.
What's your first memory of food?
Barbecues on the beach with lots of grilled seafood.
Have you always wanted to work with food?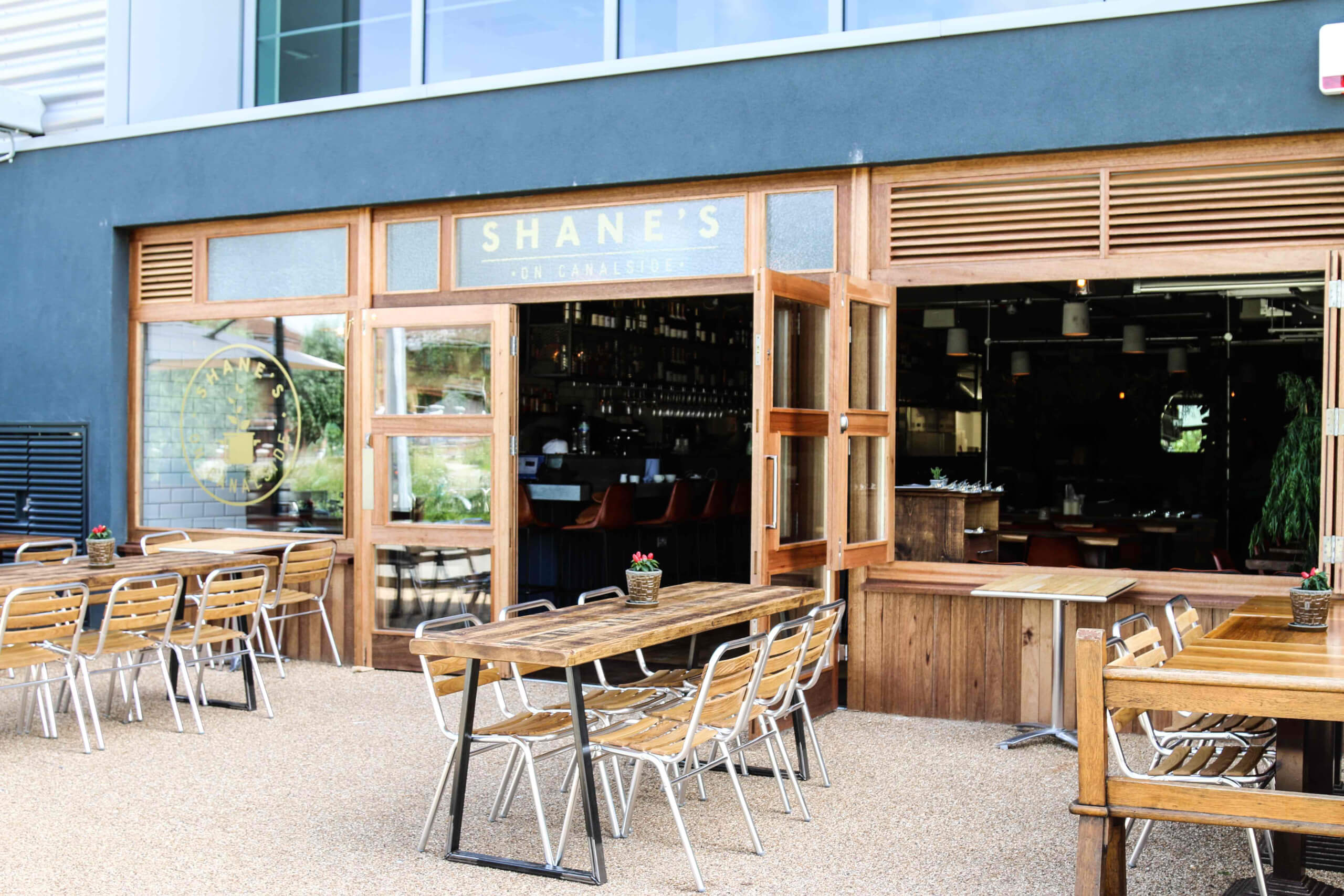 I've always had an acute sense of taste. As a toddler I was in hospital, a number of times with an upset stomach because I ate just about anything I could get my hands on – I soon learned the difference between edible and downright poisonous!
You're from New Zealand originally – what are your thoughts on the London foodie scene?
The food scene in London is fantastic! As a foodie, you're spoiled for choice.
What place/person has inspired your cooking style to most?
New Zealand is deep-rooted in my approach to cooking and general ethos. My grandmother also influenced me greatly; she taught me how to cook from an early age and took me out foraging. I learned how to make the most from my immediate environment, and take advantage of all the tasty things nature had to offer
What's the ethos behind Shane's on Canalside?
From field to fork, we're all about wild meats, line caught fish, and wild seasonal produce (foraged from the nearby Hackney Marshes), and small ethical producers. Our menu changes weekly with the colours and flavours of the environment.
Some dishes from your menu are made with foraged ingredients from the area – what advice would you give to forage beginners?
Do a course. Understand that foraging can be easy, if you know what you're picking.
What seasonal produce can be foraged at the moment?
Lots! Currently enjoying the elderberries and brambles.
Favourite dish you've made from foraged produce?
Chicken in the woods with wild mushrooms, nettle wrapped goats cheese and elderberry.
What can people expect from Shane's on Canalside?
Seasonal Britain with foraging, freshness and quality leading the way. The bar/restaurant is open plan and we've got a great alfresco seating area that looks out onto the River Lea canal. Some would say it's a hipster joint, but we're really not!
Favourite place for coffee in London?
46b Espresso Hut on Brooksby's Walk
Favourite restaurant in London?
Gosh, there's so many! I can't really say…
For more information on Shane's on Canalside, see the website here. 26 E Bay Ln, London E15 2GW