About Time: You Support #ShopSmall with American ExpressBy Angelica Malin
Every great idea starts small.
At About Time, a combined love of blogging, brunch and beautiful photography brought together a group of like-minded Londoners, who wanted to search through the capital's offerings, events and openings for hidden gems. Before we knew it, we had created a magazine for, and by, the curious, free-spirited Londoner. It started with a team of three. That team became four, and then five, and now it's twenty one, with two magazines and a serious knowledge of what's going on in the capital.
To celebrate Small Business Saturday, a grass roots movement supported by American Express and others that encourages people to shop local and show their support for small businesses in their local communities, we went on a mission to find your favourite independent London shops.

Without further ado, we'd like to introduce you to the owners of Honeyjam, an independent London toy shop based in Notting Hill. We chatted with Honey Bowdrey, one of the owners, to find out more what it's like being a small business in the capital:
AT: Honey, what made you want to open a toy shop?
We were inspired by toy shops from our own childhood. When we opened in 2006 they seemed to have all but disappeared and been replaced by front box displayed shops. We felt a toy shop should be fun for children and inspirational for adults.
AT: What toys did you have around you growing up?
My favourite was a toy washing machine and mangle. I spent many 100 happy hours washing, squeezing and hanging out to dry my dolls clothes. Oddly as a mother of 4 children this doesn't seem such a fun game any more.
AT: Describe your childhood in 3 words
FIZZ, WHIZZ and POW. Although my sister and I had a whole secret language but I couldn't possibly put that in print or I would have to eat worms!!!!
AT: What's your favourite childhood memory?
So many, but as Christmas is coming, it would have to be my childhood family get together in Northumberland. Zillions of kids, presents, charades, dogs, jokes, chaos and more.
AT: Why is the shop called Honeyjam?
It is a combination of our names HONEY & Jasmine's nickname JAM my husband thought is was catchy and our children liked the idea that they are both sticky. So the name STUCK.
AT: Is the location of the shop important?
Hugely important. People in this area (Notting Hill) are so great at shopping local and supporting all us independent shops.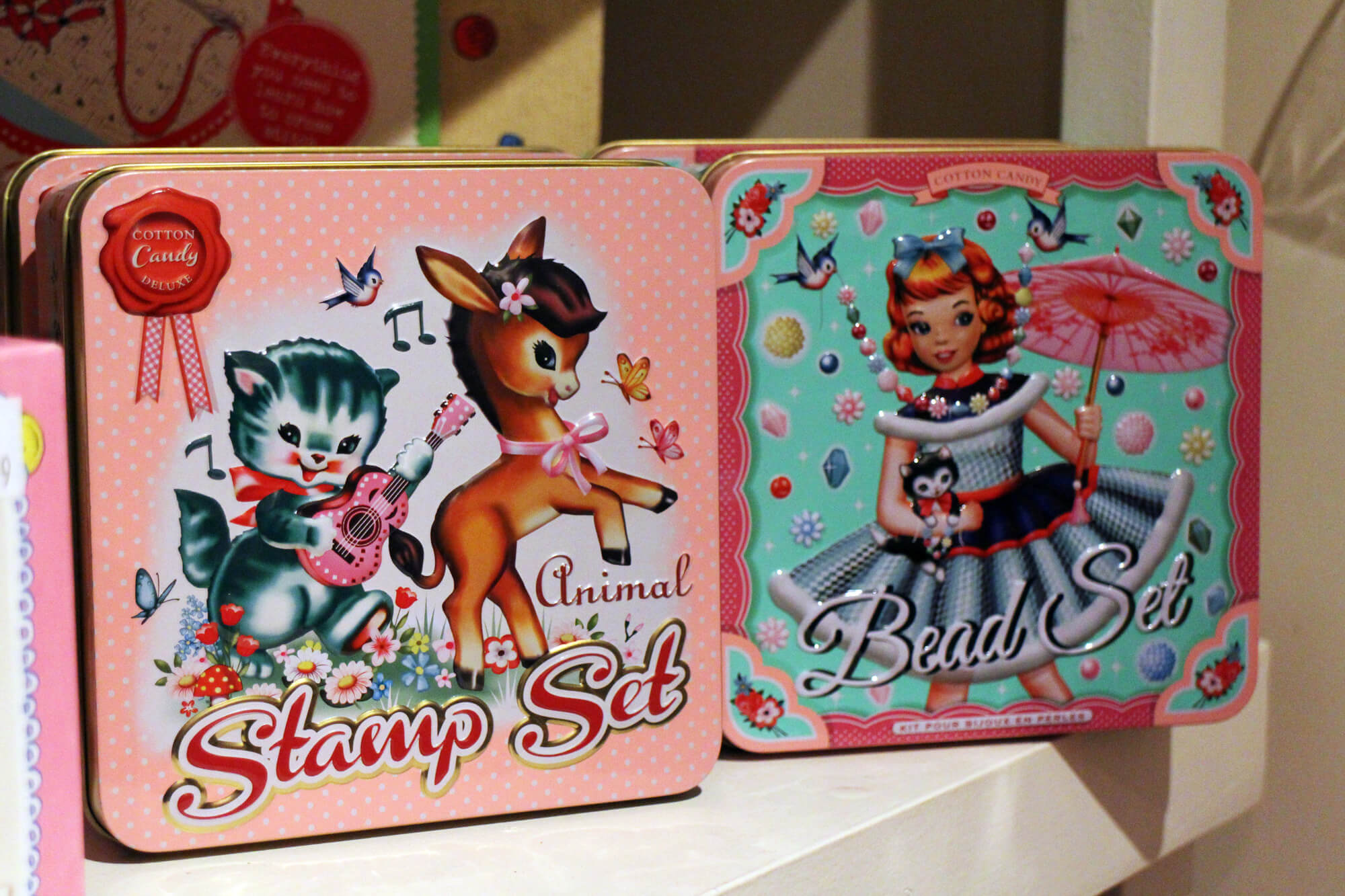 AT: With all the technology today, do you think we have lost the art of old fashioned fun?
Not at all, I think it really doesn't take much for children's imaginations to take over. Some of the old games are just as fun like pick up sticks or the new ones like Pucket. At Honeyjam we actively avoid toys that try to turn children back to the screen. There are now so many toys that sign them up to a world and entice them into the pester power and making parent buy more. It is not necessary. We know we live in a modern world but we really believe there is room for both.
AT: Do you have  any favourite toys  or bestsellers?
At the moment Pucket is our number one favourite. With 7 children between us, we have a great team of toy testers, which is an invaluable help. Bestsellers this month have been our range of Advent Calendars and good old fashioned Jokes.
AT: How would you like your children to remember their childhood?
I hope they have as many fun memories as I do and hopefully as having the mum with the coolest TOYSHOP on earth!
AT: With Christmas coming up, what are your three top picks for Christmas presents?
1.      Pucket – The worlds fastest elasticated table top game. A huge hit in our house with children and adults alike.
2.      The new soon to be unveiled next in our range of limited addition Honeyjam Bears – We are so excited to launch two new designs. Made for us by Merrythought, the last teddy bear factory in England est 1930 and still hand-making amazing bears. These are the second in our range following on from our very popular original.
3.      Aquarellum – A brilliantly simple art kit. With a few brush strokes your child can create brilliant masterpieces. The guaranteed outcome allows your child to enjoy painting and learn how to blend and mix colours.
AT: What the best business lesson you've learnt since 2006 and why?
Focus. This is my mantra at the moment.
Photos by Kate Rooney
Sponsored feature in association with American Express®
Please note, the opinions shared in this post do not necessarily reflect the opinions of American Express.