Introducing #SheStartedIt100: our definitive guide to the top 100 women to watch in the UK 2020. From business to media, we're giving you the lowdown of the UK's most exciting female leaders to watch this year. What's more, this International Women's Day, we're hosting #SheStartedItLIVE, our flagship 2-day festival of female empowerment, taking place on 13 & 14th March 2020. Book your ticket here – use the code 'SheStartedIt20' for 20% off all tickets. Here are the top 10 women to watch in the tech and STEM industries: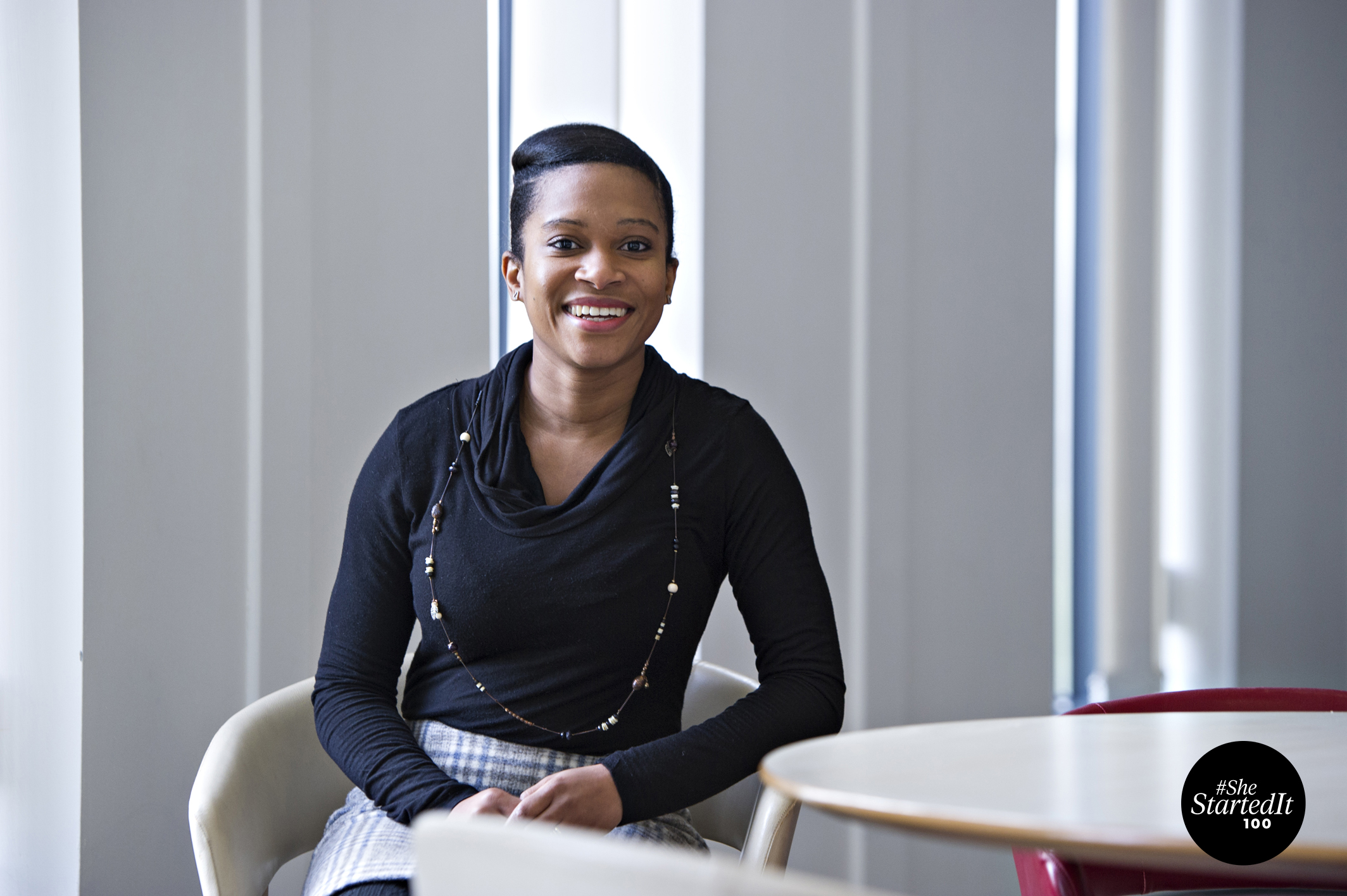 Name: Kerrine Bryan
Age: 38
Profession: Lead Power Systems Engineer at WSP, Fellow at IET, STEM Ambassador and Founder of independent publishing house Butterfly Books
Her Story: Kerrine is an award-winning engineer endeavouring to tackle gender diversity issues and misconceptions about STEM jobs at the grassroots through her range of children's picture books (for age 7 and below). She was shortlisted in Management Today's 35 Women Under 35 for notable women in business and won the Precious Award for outstanding woman in STEM. As a STEM ambassador, Bryan conducted talks about her job across the country to children in schools. Collaborations with the NHS to create My Daddy Is A Nurse and the London Fire Brigade for My Mummy Is A Firefighter are among seven books that instil the idea in children that they can be whatever they choose.
Name: Jenene Crossan
Age: 41
Profession: Founder & CEO of Powered By Flossie
Her Story: Jenene recognised that women don't have access to technology that has been built to cater to their needs, due to a lack of gender diversity in the technology industry. As a result, she found that industries predisposed to a gender (like beauty and services) lag behind when it comes to finding tech solutions to make the way they conduct business more efficient. Powered by Flossie has entered the UK market, from New Zealand, to solve this problem – challenging the way that women book beauty services, salons conduct business and tech views women. The software has already been piloted by brand leaders such as Estée Lauder and Aveda.
Name: Jen Marsden and Lauren McMullan  
Age: 36 and 36
Profession: Director Design Engineering and GM, Senior Director, Technical Project Management for home technology company SharkNinja 
Their Story: Jen graduated from Loughborough University and jumped right into a product design role at a large vacuum producer before moving to SharkNinja. Lauren made the switch from working for beauty brands L'Oreal and Charlotte Tilbury to take on the male-dominated world of engineering. Now, these two are challenging the stereotypical underrepresented women in STEM with their team at SharkNinja by heading up what they call "WE LEAD". This newly launched initiative for 2020 puts women at the forefront of the company and gives them a voice among their male colleagues who primarily dominate the industry. It collaborates across the ocean with the program run out of the company's Boston office as well. Jen and Lauren launched this resource to support the women on staff internally and educate university women about the opportunities in technology and engineering.
Name: Christel Quek
Age: 29
Profession: Co-Founder and COO of BOLT
Her Story: Christel is a technology executive who has built brands and digital businesses since the advent of the digital economy. She is the Co-Founder and Chief Commercial Officer at BOLT which was founded with the belief that access to education and information should be a universal right. Christel is also an Advisor to Zilliqa, a next-generation high throughput blockchain platform, and an Advisor to Switcheo, the world's first multi-blockchain decentralised exchange. Christel was selected by The Guardian as one of the top 10 global digital strategists, Campaign Asia-Pacific as a Woman to Watch, and Business Insider as one of the 30 best executives to follow on Twitter. Christel has also been featured in the prestigious Forbes 30 Under 30 Asia list.
Name: Scarlet Jeffers
Age: 28
Profession: VP of Experience at Clario
Her Story: Scarlet is the driving force behind Clario, a soon to launch personal privacy and security app that aims to revolutionise how consumers manage their data online. Clario allows consumers of all technical literacy to have control and safety over their digital lives with a human and customer-focused approach to cybersecurity. Scarlet is a passionate advocate for supporting women in STEM; she's hosted many women in tech events and regularly volunteers at home with Northern Ireland STEM. Passionate about cars, Scarlet lets off steam by rally driving in her native Northern Ireland.
Name: Sukhi Jutla
Age: 36
Profession: award-winning entrepreneur, IBM Blockchain Developer, and co-founder of MarketOrders
Her Story: Sukhi is an Ambassador and Mentor for the UK Department Of International Trade's 'Women In FinTech Global Initiative'. This brings together like-minded women working in the FinTech space, uniting those who want to bring their enterprises to the UK with those who already have. Sukhi has won several awards including Asian Women of Achievement, Female Entrepreneur of The Year and named Top 100 European Digital Pioneer by The Financial Times and Google.

Name: Veronique Merriam Barbosa
Age: 30
Profession: COO & Co-founder, Flux
Her Story: Veronique is the co-founder and COO of Flux – a digital receipts and rewards platform working with the likes of Just Eat, Barclays and Monzo. Flux was born out of the belief that paper receipts just don't work with our increasingly digital lives and create an unnecessary environmental burden. By solving the problem of paper receipts, Flux also empowers customers to easily track what they buy – providing itemised, automated digital receipts that live inside your banking app. Flux has raised $9.5m in seed funding to-date, including a recent investment by Barclays Bank that sees the Bank become Flux's first strategic partner. Veronique is Brazilian, French, and American, but considers London to be home. She regularly speaks on industry panels on the topic of diversity, inclusion and technology.
Name: Jo Barnard
Age: 29
Profession: Founder and Creative Director of Morrama
Her Stoy: Jo is an experienced product designer who established her own industrial design and innovation studio Morrama just one year after graduating from university in 2013. She has a strong focus on creating design solutions that positively impact peoples lives as well as designing for a sustainable future. As a pioneer for the female presence within STEM and design sectors, Jo's role as founder and creative director sees her work across the board when it comes to product design, from the idea curation phase through to manufacturing and distribution as she continues to push the boundaries of innovation on a day-to-day basis.
Name: Dr Nicola Conlon, PhD
Age: 30
Profession: Co-Founder of Nuchido Laboratories
Her story: Nichola took her specific expertise in the molecular biology of drug transport and distribution in the body to e-Therapeutics plc, the network pharmacology pioneers. There, she worked in early-stage drug discovery, specialising in the study of ageing as a biologically complex disorder and identifying opportunities for new drug development. Nichola co-founded Nuchido Laboratories to bring efficient molecular discovery alongside recent breakthroughs in the science of ageing and rejuvenation. At Nuchido, she works alongside multiple world-leading scientists to lead the task of translating these recent scientific breakthroughs into interventions to improve healthspan in people.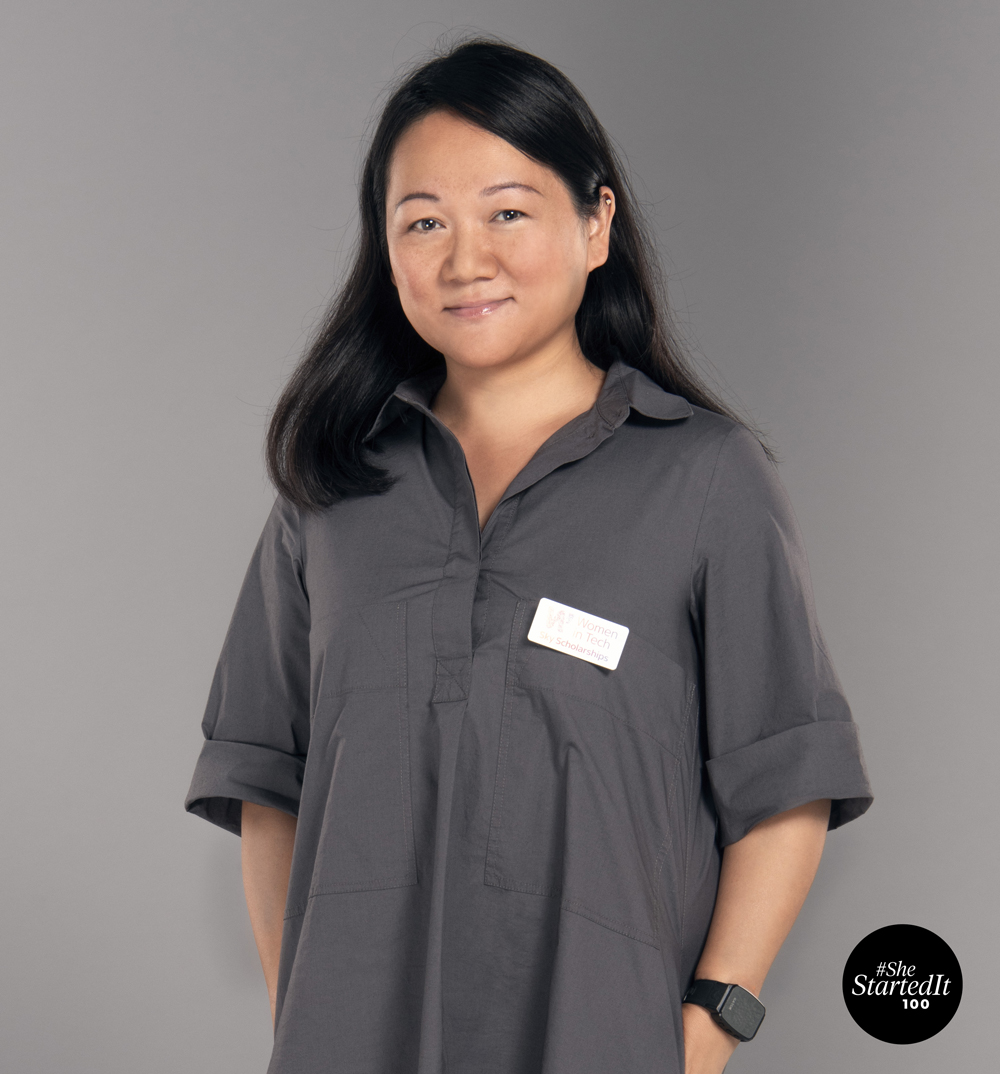 Name: Colleen Wong
Age: 43
Profession: Founder, My Gator Watch 
Her Story: Colleen Wong is the founder of My Gator Watch, a GPS tracker, watch and phone combined for Kids 5-12 years. With no technical experience Colleen set-up the successful My Gator Watch for children and seniors. The inspirational mother of two is a recent winner of Sky's Women in Tech Scholarship and plans to evolve the product from a tracker for kids, to a wearable mobile device for seniors that can track location and detect falls, to help the elderly maintain independence.