#SheStartedIt: Alice Asquith, Founder of Asquith LondonBy Angelica Malin
This September, the About Time Academy is hosting #SheStartedItLIVE: a 1-day festival dedicated to female empowerment and entrepreneurship on Saturday 14th September. To celebrate the launch of the festival, throughout the summer we will be chatting with some of our favourite female entrepreneurs in the UK, who are appearing at the festival. You can book your tickets to the festival here – and use the code 'Angelica50' for half-price tickets. This week, we sat down with Alice Asquith, Founder of Asquith, to talk business, Pilates and advice for female founders:
Alice, what inspired you to start Asquith?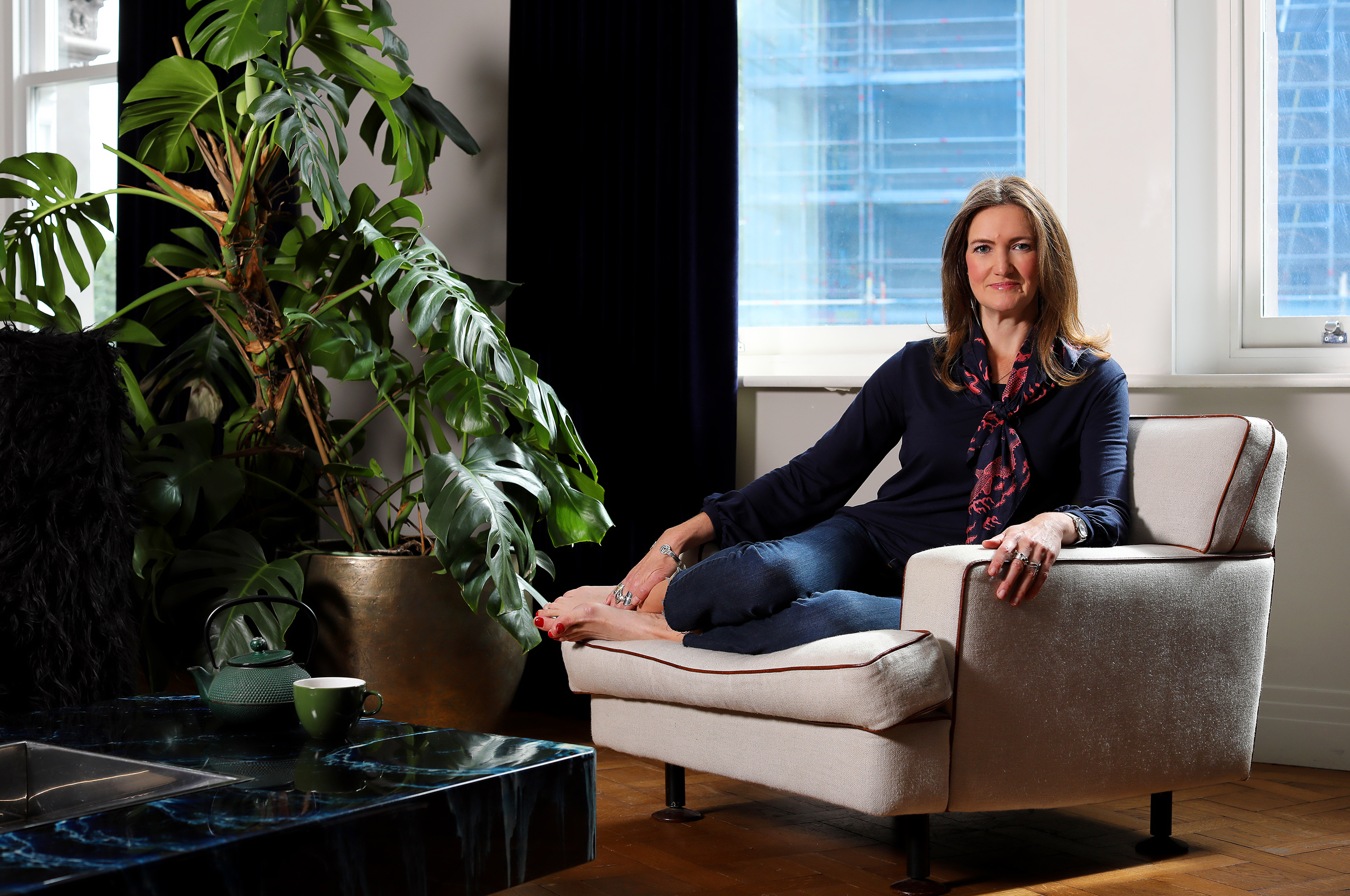 I founded Asquith in 2002, when there was little available in sportswear that wasn't made from synthetic fabrics and in brash colours with big logos. I wanted to combine my love of natural fabrics and design with two other passions: yoga and Pilates. From the very beginning it was crucial to me that our activewear was ethically made in the best quality, eco-friendly fabrics that were as soft as they were hardwearing.
What is the big idea behind Asquith? 
At Asquith my mission is to create clothes that make you feel good inside and out. I design styles to flatter your body and comfort is our cornerstone. I design collections to be classic, flattering and multi-functional for today's busy woman. And we use the best quality, eco-friendly and super soft fabrics which are ethically made in a Global Organic Textile Standard approved factory. We're the opposite of disposable fashion.
What has been your greatest challenge so far as a female entrepreneur? 
Cashflow. It's challenging when you have an online retail business which is very seasonal. I'm used to it now, but in the beginning it was very tough.
As a female entrepreneur, what advice would you give to a young woman trying to start her own business? 
Understand your strengths and weaknesses. I know what I'm good at and I know what I'm not good at. Delegate to people better than you at that role. In the beginning, when you start your business, you have to do everything, for financial reasons, which is great because you need to learn all aspects of the business. But, as soon as you can afford to, build a strong team around you. My Asquith team are amazing; loyal, hard-working, creative, fun, and all of them amazing women. I trust them implicitly, adore them, and without them my life and the life of Asquith would not be the same. They're also a team of women who are all freelance and work Flexible hours. Most are mums. They're excellent at their job and the set up works well for all of us.
It's great that you're passionate about eco-friendly activewear. What do you think the fashion industry should do in order to reduce its environmental impact? 
Since the tragedy of Rana Plaza Disaster in Bangladesh in 2013 when 1,134 people died because of poor and dangerous working conditions – fast fashion has changed considerably. I think the biggest issue now is one of transparency. Orsola de Castro, founder of Fashion Revolution, continually asks customers to asked brands 'Who Made My Clothes' – questioning the product they're purchasing and where it came from and who made it and were they treated well and fairly.
Fashion businesses have a mission to safeguard human rights and working conditions. Our goal at Asquith is to make clothes to make the wearer feel good inside and out – with the way the fabrics feel against your skin and how the products are made. We're the opposite of disposable Fast Fashion.
Asquith clothing has been made in a GOTS certified factory in Turkey for over 5 years. It's owned by a 50 year old Turkish business woman. Workers are treated well. Health & Safety checks / audits are regular and most workers have worked there over 10 years and are over 23 years old. They work 8.5 hour days, take paid holidays, regular breaks and they grown food on their roof. We only make our product with eco friendly fabrics.
Your activewear is designed to make women feel confident about themselves. Do you have any empowering advice for women? 
Be true to yourself. Always. At Asquith we encourage women to feel comfortable in their clothing so that they can just focus on what they're doing and to feel comfortable in their own skin.
Are there any women in business you find inspirational? 
Many. But I'd say Stella McCartney most of all. I love her designs and I am deeply impressed by how she's always stuck to her ethical beliefs about fabrics, manufacturing. She's really pioneered the way.
Congratulations on Asquith being such a huge success. Looking back, is there anything you would have done differently?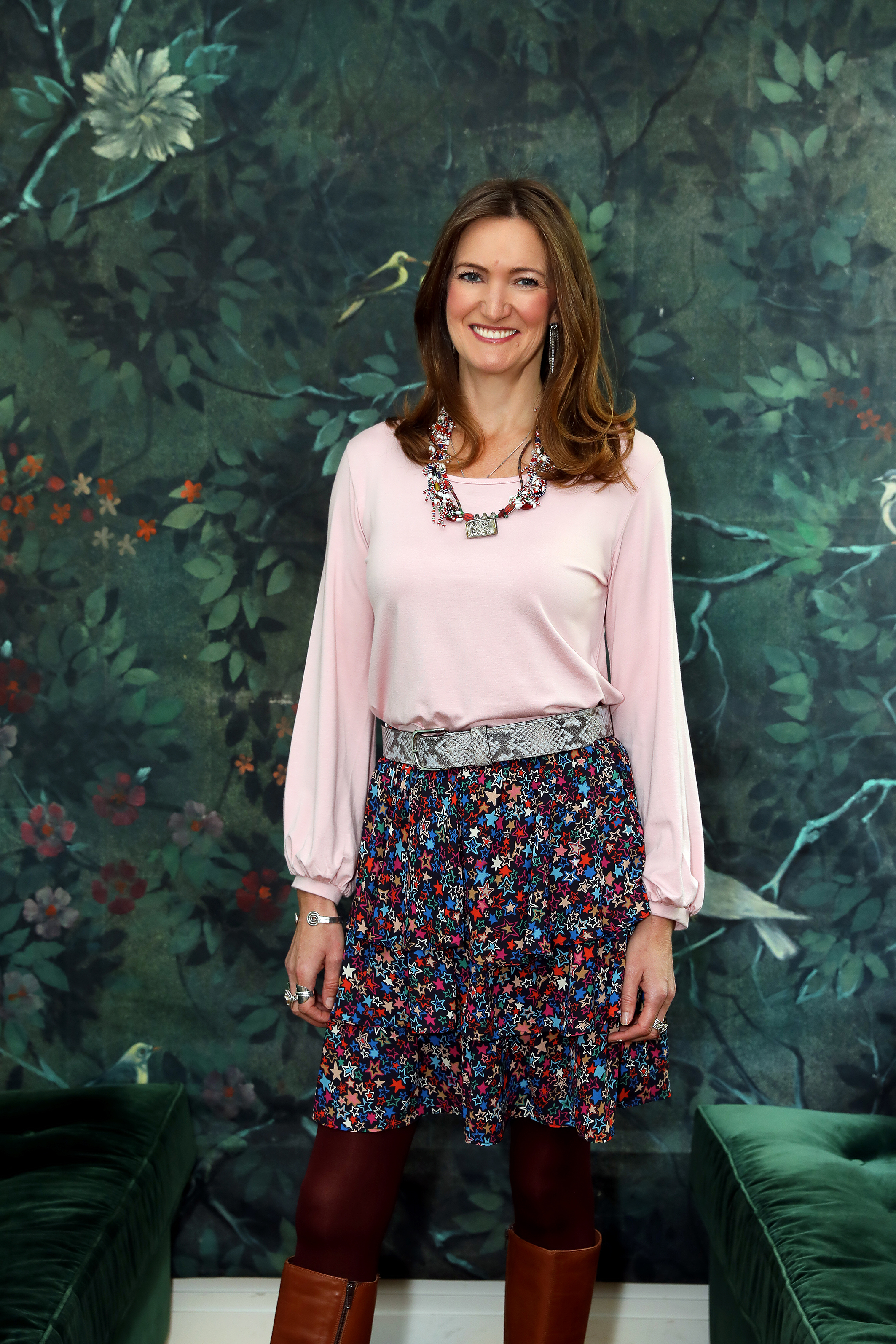 Thank you! It's been an amazing 17-year journey.
I probably would have spent more time learning about the business aspect of running a business; margins, cashflow, marketing before I launched Asquith. I came from a career in music and television therefore I didn't have a clue about business! I've learnt along the way.  But I don't think there's any point in looking back. I've made numerous mistakes in my business but I've learnt from them.
What do you think is the most important rule for female entrepreneurs starting out in the fashion industry? 
Trust your gut instinct. Always. Whenever I haven't gone with my gut on a creative, style or business decision I've regretted it. I've been a meditator for nearly 10 years now and I'm much better at listening to and trusting myself. I sit with a feeling now and trust my heart and how I feel.
And if I'm allowed another rule for female entrepreneurs I'd say always go out of your way to meet and connect with other women. Women are amazingly, unquestioningly supportive to each other.
What's next for Asquith?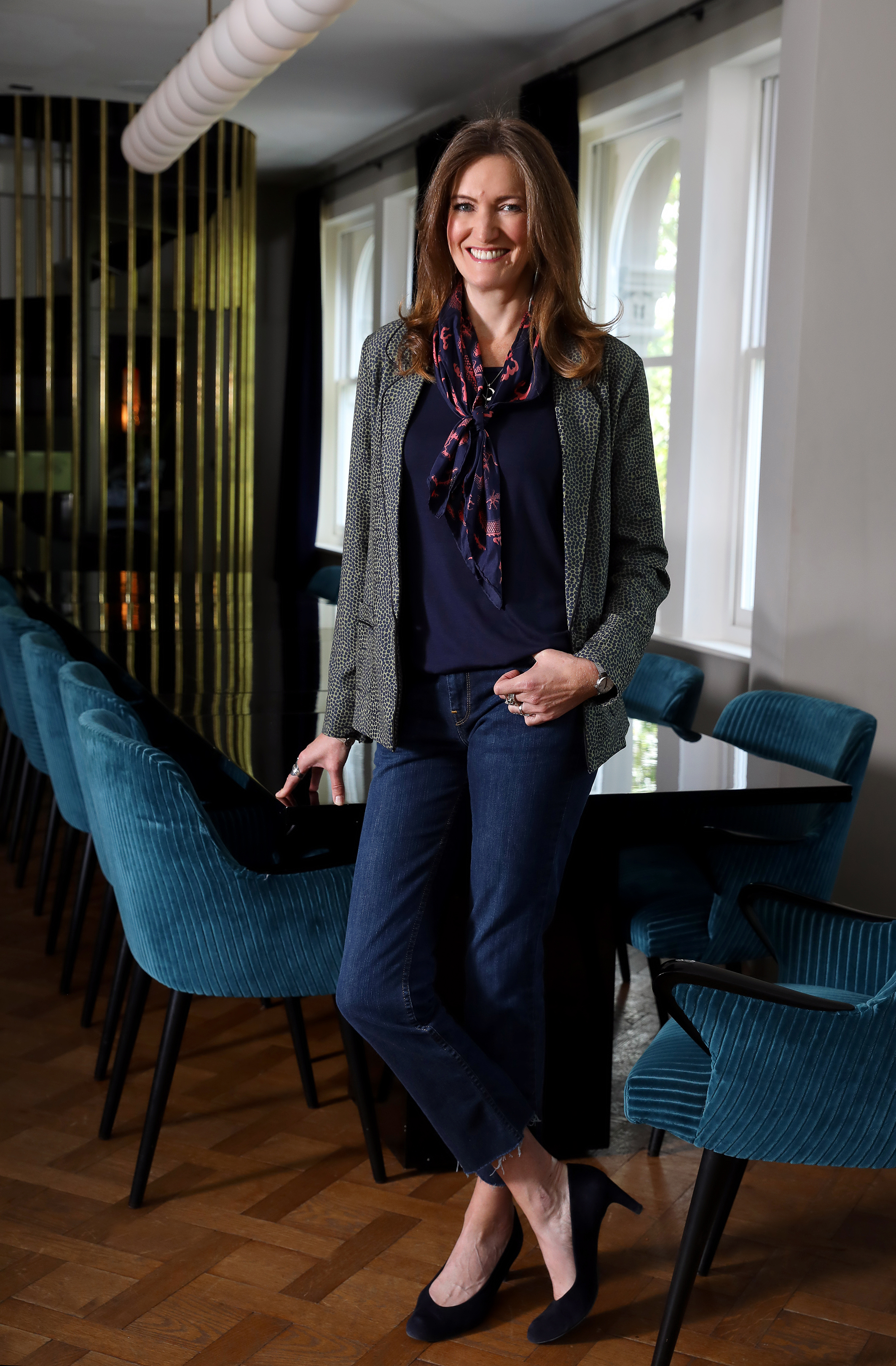 We have so many exciting plans on the horizon! We just hosted our first Eco Summit where we invited key influencers and press to an amazing event with a Sustainability panel discussion (all sustainability experts), along with a yoga session, free massages, scrummy vegan food, and a super chilled gong bath. We're now prepping for our 2020 event. We're about to launch Asquith in America, where we just shot our Spring/Summer 2020 lookbook.
I'm constantly trying to improve and develop Asquith for our customers, and we've literally just launched a brand spanking new website, and I'm testing it currently which will enhance the customer journey. I'm also developing a new fabric which I believe will have improved ethical and performance capabilities. It's all exciting. I love to push boundaries and never stand still!
Alice Asquith will be speaking at #SheStartedItLIVE during the Entrepreneurs Forum – you can book your tickets to the festival here – and use the code 'Angelica50' for half-price tickets.