Anna Jones is chef, food stylist and author of 'A Modern Way to Eat'. She lives in Hackney and spends most of her dreaming up recipes, food styling and eating – read more about Anna here. Anna shares her London foodie guide, with her top 7 places to eat in the capital and beyond: 
1. For Italian Pasta: Trullo, Islington
For my money Trullo does the bast pasta in London, I don't eat pasta that often so when I do I want the best I dream of their pici.
2. For Local Vibes: RailRoad, Hackney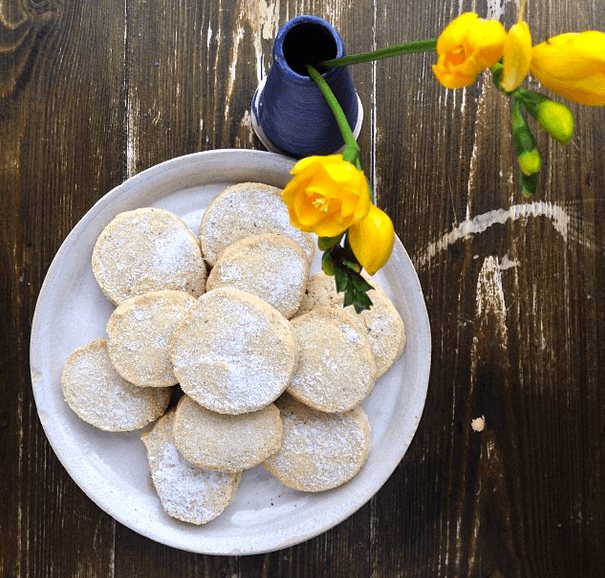 RailRoad is my local neighbourhood restaurant, they have a small menu of 3 things and always an incredible veg centered meal. I completely love and trust their cooking. Search it out.
3. For a Celebration: The River Café, Thames Wharf
River Café is where I go for a celebration, being by the water and looking out at their little garden of produce is a dream. Then open kitchen makes you feel part of the process and their staunch commitment to the seasons is incredible, its faultless.
4. For Comfort Food: Koya, Soho
Koya is where I go if I need soothing. I often crave the simplicity of a bowl of their walnut miso soup and a cup of their ginger tea. Doctors should prescribe it.
5. For Incredible Curry: Rasa, Stoke Newington
This all-veg Indian is painted in lurid saccharine pink you are greeted by colourful bowls of fennel and sweet digestive spices for chewing after a meal. I always order the beetroot curry!
My favourite place ever from brunch is a place called Squirl in LA. Their breakfast menu is nothing like anything I have ever seen before. Incredible brioche French toast and rice bowls, my favourite one is with sorrel and meyer lemon pesto. They make amazing jam too. Closer to home I like Raw Dack in Hackney for their ricotta baked eggs and avocado toast.
7. For Coffee: Cooper and Wolf, Hackney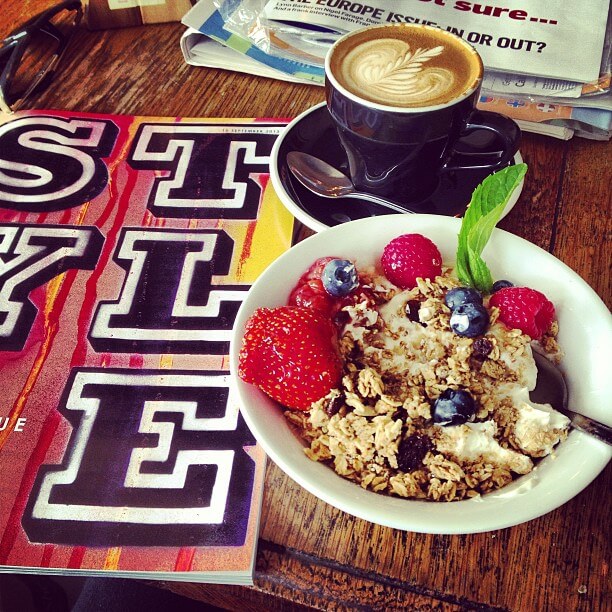 I don't drink a massive amount of coffee as it makes but if I do I choose Cooper and Wolf a brilliant Swedish café on Chatswoth Road in London. It right next to the canal and Hakcney marshes for a stroll too.