About Time You Met: Lily Vanilli, Baker & EntrepreneurBy Angelica Malin
The London Coffee Festival is almost here! This year, in the lead up to the festival, we've partnered with Billington's, the pioneers of unrefined sugars, to celebrate the launch of their brand new Barista Coffee Sugars. To taste their sugar for yourself, they will be at The London Coffee Festival for the whole festival; find them at the Old Truman Brewery, Brick Lane, 1st Floor, Stand HP4A from 28th-31st March 2019.
We sat down with Lily Vanilli – one of Britain's best-loved artisan bakers and the Queen of Cakes – who's working with Billington's on a very special collaboration for the coffee festival. Lily Jones, AKA Vanilli, is the author of two best-selling recipe books and consults for brands in the UK and overseas. Lily will be at the Coffee Festival from 1pm on Saturday. She is a co-founder of the industry leading YBF Awards and the fundraising campaign #BakeForSyria. We sat down with Lily for a catch-up about sugar, coffee and her plans for the future:
What does your day-to-day look like?
That really varies! Everyday is different at the moment and I'm travelling a lot for work. So far, this year, each week has been really different from the next – but at the moment I'm enjoying working on an installation for The London Coffee Festival with Billington's. We are building a giant wall of donuts for the weekend, piped full of molasses salted caramel (which is insanely delicious) and we will be giving them away free all weekend. I've been testing recipes and getting ready for that. I live 5 minutes from the bakery so I can pop in and out easily, but at the moment I seem to be out more often than I'm in and I miss it a lot.
Where do you get inspiration for your bakes?
I always think if you're really passionate about something, you get inspiration from everywhere, all the time. You're constantly thinking about it and it permeates everything. But I also love it when clients bring me a brief and challenge me to do something new, it's a really nice way to open your mind and start with a single ingredient or a concept and see what develops.
What ingredient are you loving at the moment?
I'm really obsessed with the new Billington's range and I'm not just saying that! Their caster and icing sugars are literally golden – they glisten and shine and you can really taste the caramel and molasses in them. I use them in everything now and they've completely transformed my bakery. The molasses I've used in the donuts for the weekend has this wonderful almost bitter depth of flavour that's amazing in the caramel (with plenty of sea salt). They have a range of Barista Sugars now, too, which I use in the cafe. Sorry I'm a bit obsessed, as a baker sugar is really important, and this sugar is the best around.
How do you take your coffee?
I stopped drinking coffee the way I used to (chug it, non-stop) a few years ago so coffee is a real treat for me. I actually had a decaf this morning, with oat milk. Who am I?
Where's your favourite place for coffee in London?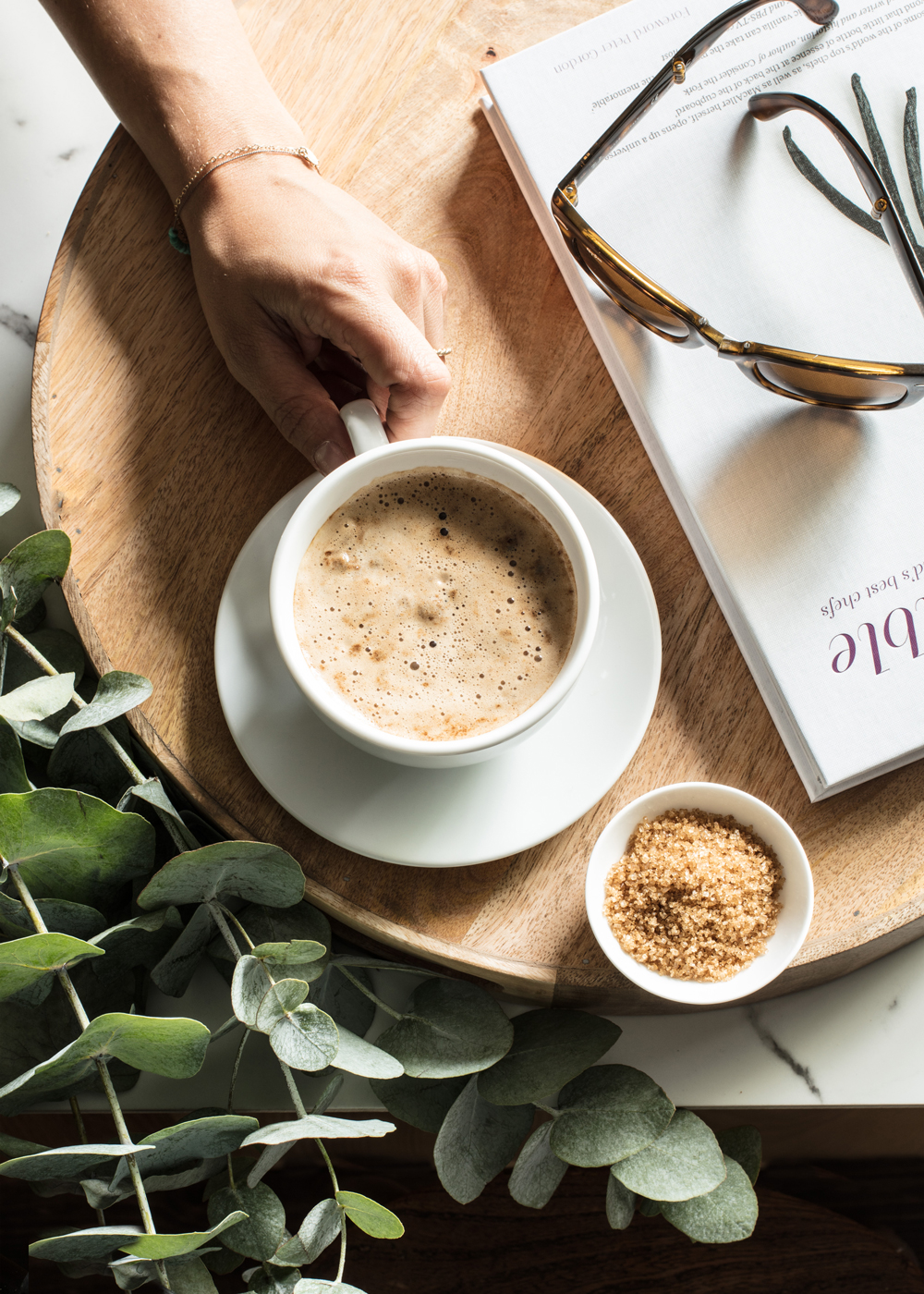 I really like Lanark coffee on Hackney Road, always good chats and great coffee. I'd go in all the time, especially back when I used to actually drink it properly. I love popping by my bakery on a Sunday too and if it's been a long weekend, I'll have a coffee there.
What's the proudest moment in your career to date?
That's too hard! But I opened a second bakery in Tbilisi, Georgia last year and we had a huge launch event which I built an installation of cake and flowers for along with Palais Flowers (florist) and my team. It was days of work but really spectacular and lots of fun.
Sponsored post in partnership with Billington's. Find them at The London Coffee Festival at the Old Truman Brewery, Brick Lane, 1st Floor, Stand HP4A from 28th-31st March 2019