It's sad that every year, summer comes round, and I feel compelled to write something like this. I always hope, in a naive, optimistic way, that in the past year something would change. That 2017 would be the year we'd finally start believing in the clichéd self-love and female empowerment captions you see plastered over Instagram. That we'd stop giving ourselves a hard time over diets, workout routines, counting the calories in fruit. That we'd start to fight back against a world that is constantly telling us to change. And yet, for all the #thisgirlcan and #strongnotskinny messages that have woven into the fabric of social media, I feel we still have so far to come in our approach to health.
I can't sleep. It's 4am, and I'm watching the sunrise from the windows of the Shangri-La at The Shard. There are, to be honest, much worse places to be sleepless in the city.
Last night, I attended the launch of the Shangri-La's new wellness program Find Your Shangri-La, which throughout the summer, sees a whole host of fitness events, talks, workout classes, special hotel takeovers, wellness-focused dining and personal trainer packages. It's an incredible initiative, with huge brands such as Dan Roberts Group, Fat Buddha Yoga, Michael James Wong and Well to Do London getting involved to promote a positive, self-loving message of being health in the 21st century. And, by the by, the new Wellness Menu is divine.
The evening involved a panel discussion with Dan Roberts, Lauren Armes of Well to Do London and Catie Miller, founder of Xtend Barre, on what it means to be healthy today, and a more personal discussion over dinner with myself and Amy Hopkinson, Digital Editor at Women's Health Magazine, on the media's approach to health today. I feel a certain responsibility, as an editor and journalist, to promote the right kind of messages to our audience, and I loved hearing how Women's Health's guide to what to eat at Wagamama's almost crashed their site in clicks. Lol.
It was eye-opening, to hear some many fitness professionals and industry experts, talk about how worried they are by people's attitude to quick fixes over the summer. Dan Roberts promoted the message of being "fit for life", not just bikini-sexy for summer, and how, even for fitness professionals, their workout can sometimes be as simple as going for a long walk or playing in the park with their child.
My concern is, we've over-complicated fitness and nutrition so much, that no-one knows where to start. It's intimidating to even begin. We're drowning in fitness concepts, activity trackers and counting macros; we're confused by the mixed messages on how to workout, what to eat, what fit looks like, that we've lost our sense of fun when it comes to being healthy. The calm, rational message promoted by the experts at the Shangri-La's event reminded me that, in life, it's always better to keep things simple. If want to get involved, you can book a wellness break here and discover their events series here.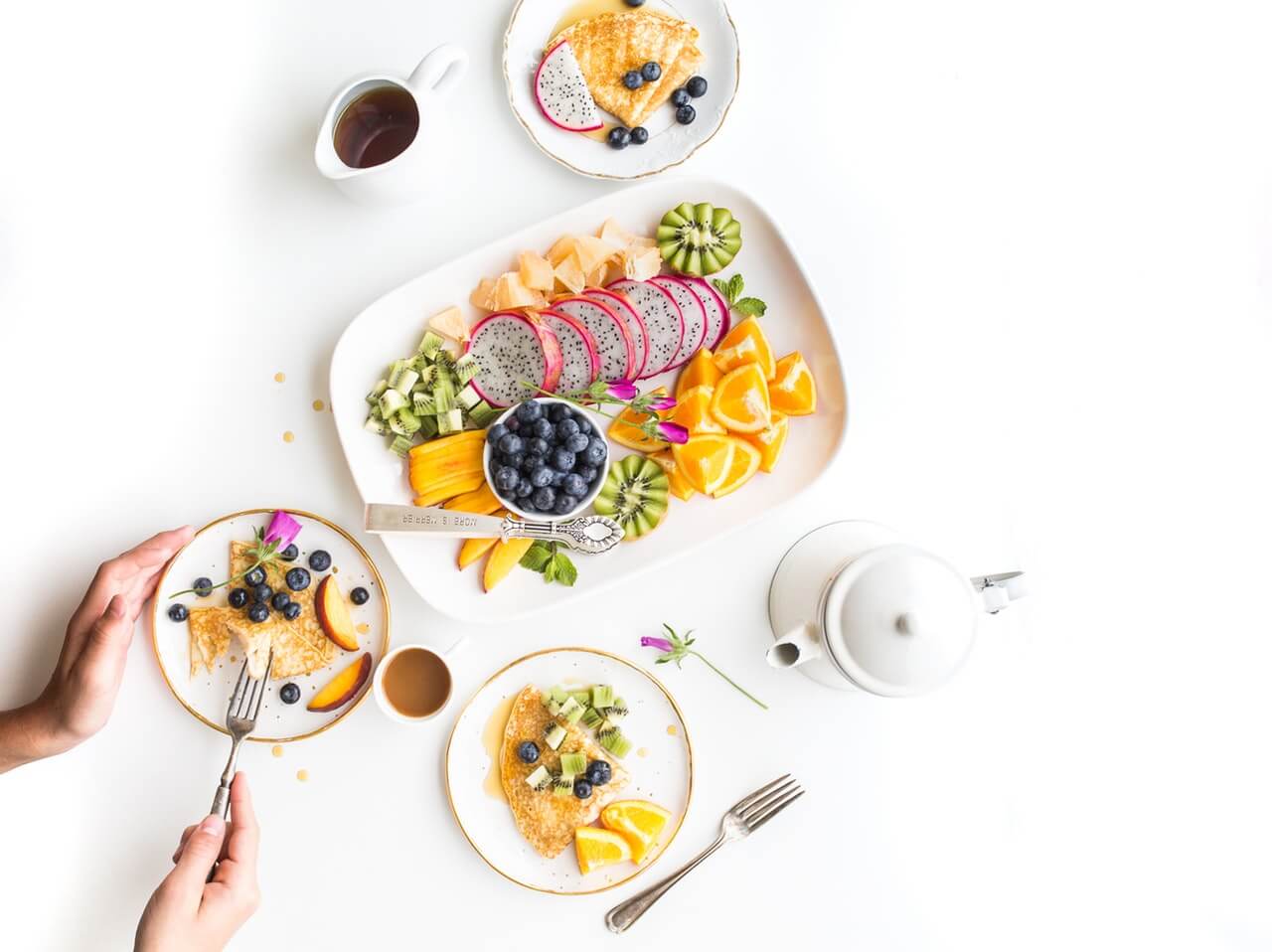 This time of year, my inbox overflows with press releases on how to get the perfect summer body: radical diet solutions, sugar swaps, expert quotes from nutritionists and crazy intense workout trends. Naturally, it's great that in summer we think about health more, but it's the unsustainable, frenzied approach to being fit when the sun comes out that worries me. It's a quick fix. A flash-in-the-pan. An approach to fitness which is about aesthetics first and foremost, and looking hot in a bikini in Ibiza. Not about how you feel, mentally, how strong you are or how healthy your mind.
This summer fitness frenzy is, of course, a very unstable, eratic relationship to health, pushed forward by the press and social media stars of the Made in Chelsea variety. It's a marketing ploy, fostered by brands' whose agenda it is to make us buy more stuff – whether that's detox teas, expensive boutique gym packages, superfood powders with un-pronounceable ingredients like ashwagandha and reishi, and snacks with the word "clean" emblazoned all over. Summer-ready fitness is not something I feel comfortable promoting here at About Time, and I swear we spend 99% of our days cutting the words "guilt-free", "clean" and "summer body" from copy – it's lazy, cheap trick marketing, these phrases are banded around, with emotionally-laden language to make you buy more things in Whole Foods, without any real sense of responsibility to your inner health and wealth.
From oxygen-in-a-can, to skinny protein shakes and cleansing retreats, here's a few examples of the kind of press releases I've been sent in the last week alone. I'll leave you to make your own judgements:


I mean, imagine if we actually covered these things in a positive light? We attract on average, 25,000 readers a week, in 163 countries worldwide, of which 70% are women aged 25-35, and a further 100,000 on social media. AKA, seriously impressionable young women, who are likely to absorb these messages like a sponge, and pass them among their girlfriends to spread the ideology of "summer fixes" even further. Thanks, but no thanks.
You know what bugs me about summer fitness: it's all focused on change. We are constantly being told to change, to not like what we see in the mirror, to cut out food groups or be fearful of potatoes. I don't love every element of my body – my boobs are too big for my frame, my bum jiggles a bit when I walk, my hair is frizzy AF and needs about 50 taming oils before I can leave the house. But I'm me. I know I'm me for life, and I've come to realise that if I constantly fight the way things naturally are, and always focus on change, I don't think I'll ever be truly happy.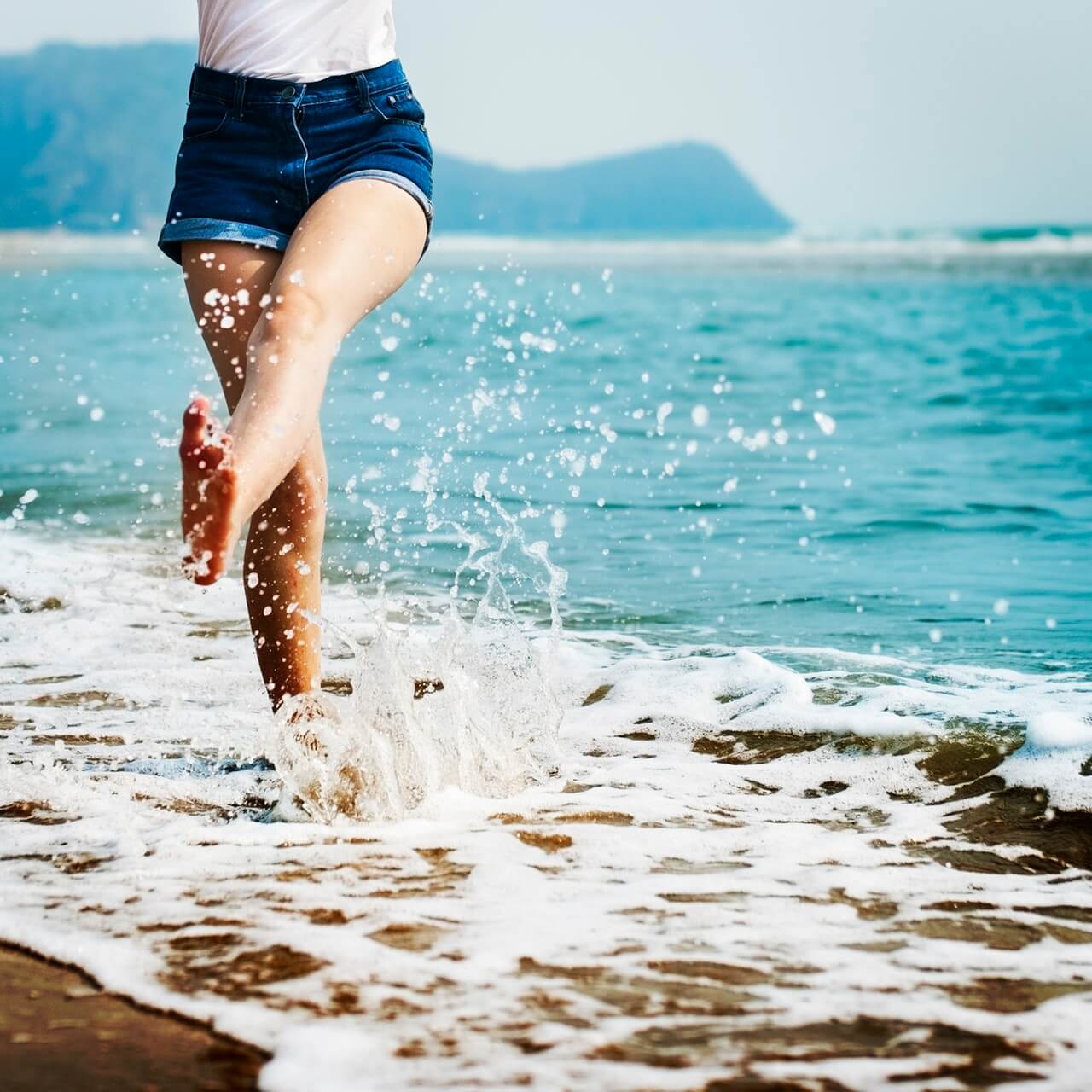 It took me years, and lots of fads, fixes and false beliefs, before I realised that I could save myself lots of mental and physical exhaustion, a healthy dose of my bank balance and some sanity, by just accepting. Accepting that the kind of exercise that works for me won't work for everyone else, that the foods I like aren't chia seed pudding and eggs, even if they are trendy on Instagram, and that changing my body for the months of June, July and August won't lead to inner peace. I found someone who loved me, wholeheartedly, without reserve, without knowing what I weigh or what dress size I wore, and he made me realise, too, that my worth never was in the definition of my abs, but the definition of my being. Sometimes, the people you meet in life teach you how to love, but you don't expect them to teach you how to love yourself.
So I say: stop. Give yourself the care you deserve. Listen to your body, to your mind. Do what works for you, and unsubscribe from the magazines, the social media accounts, the friendships, that tell you you need to change. I'm telling you that if you're happy, you can comfortably get down and dirty with someone without thinking about love handles, you can enjoy a glass of wine after work and the occasional late-night pizza, without fretting about what your body will look like on the beach, then save yourself months of depravation and stress, and just be you this summer. This 2017. This life.
It's always good to take a step back and ask yourself whether you've lost the presence of a healthy mindset, in the pursuit of a healthy body. The answer you were looking for in the gym and the HIIT classes and the protein shakes was there the whole time: you were always bikini ready, because it's a state of mind.
Jels x