Dating in London can be hard. Don't get me wrong, I love to see a pop-up joint or burger truck that's done its time on the mean streets of London finally get the dosh to move into a permanent space. Certainly, the novelty of taking a date to a restaurant with a deeply zeitgeist story behind it gives you something to chat about. It also leads your date believe that you picked a restaurant with as many cool credentials as you have. Fools.
Lest we forget the traditional restaurant model, there are a plethora of places in London with more humble origins – who want simply to serve a non-moveable feast to strangers in a nice building. They built their reputations over decades of rabid consistency, and were beloved less by the press, bloggers and Twitterati – and more by their regulars.
Once the first three dates have been hurdled over, it's good game to switch the vibe to one of old-school romance and (supposed) depth. Take them somewhere with heart and history. So here are a collection of lost and found restaurants in Soho, which have been around so long that we've either never heard of them, dismissed them as parents' digs, or failed to spot them at all. If you're up for falling in love, rediscover these old haunts:
1. For Old-School Food:

 Andrew Edmonds 

dating in london
Twentysomething dater, this place is as old as you. Nestled in a black fronted 18th century Georgian house, it is shabby and easy to miss from the outside and crazy cosy from the inside. The informality is good for nerves, the candlelight great for looks. Drink the house bottle of Corbiere red wine (£18) and dine on a walnut salad followed by duck breast and dauphinoise.
2. For Red Wine: 

The French House

 

dating in london
This is the place for fellow writers to date. And you know what's great about us? We are happy living off a liquid dinner. This place has a two-hour window for bar snacks (5pm-7pm) but otherwise it's Canard Duchene champagne by the demi bottle. Followed by a couple of glasses of £3.30 red wine when you need the sustenance. Talk about Neruda poetry and Henry James' New York. Kiss passionately and drink away the few funds you have left.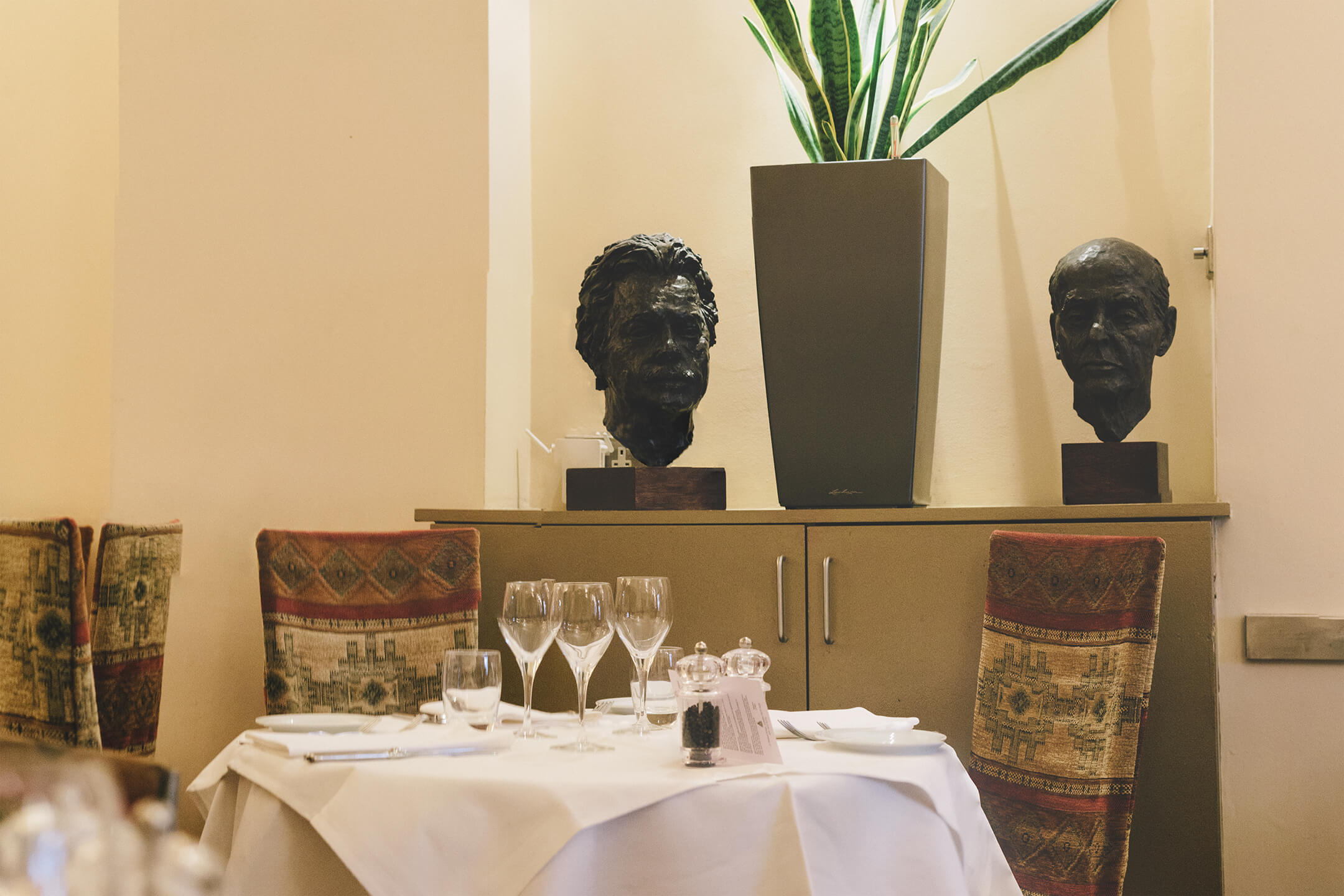 This place is an institution for Umbrian cuisine (yes, that) with one of the finest bowls of pasta in town. I'd go for a boozy lunch date over a clichéd Italian dinner  – it's food over atmosphere. Plus last month they only just started opening for Saturday lunch – share this niche knowledge with your companion. The wine is reasonable (£17.50 bottles) and the food is pure comfort. Skip starters and just go for a big bowl of tagliatelle with Umbrian beef ragu.
4. For Some Cheeky Champers: 

Bar Italia

 

dating in london
Every 6 months my mother begs me to take a date here, a joint that's been open since 1949 and only closes between the hours of 5am and 7am. I didn't get it at first – the bright lights, the cafetieria setting. However, the old broad was right. This is a perfect place to date on a Sunday afternoon while killing time and a hangover before a film at the Curzon. Sit right at the back and order a cup of coffee with your £4 prosecco. You'll feel like teenagers bunking school.
5. For a Slice of Cheesecake: 

Maison Bertaux

 

dating in london
London's oldest patisserie, the porn titan Paul Raymond spoiled his kids rotten here. For dates it's just a cool place to show them and pick up a sugar bun, perhaps en route to an evening in bed smoking joints and watching Raymond's excellent biopic The Look of Love. Nothing like a themed date.
Social Concierge is a one-stop shop for young Londoners dating needs. Sign up for membership to the dating club here for invites to parties and personal date curation – About Time. readers can get the first month's membership free with the code 'ATM14'
Photos by the amazing James Drew: http://jamiedrew.co.uk/