About Time: You Self-Assessed Without the Stress with QuickBooksBy Angelica Malin
The tax deadline is looming, and I don't know about you, but it's hardly my favourite time of year. I used to dread doing my self-assessment *so* much – I would literally put it off for weeks and weeks, leaving it until the final minute to complete. But then I discovered QuickBooks, and all the fear of accountancy, taxes and keeping on top of my finances just… went. Suddenly: everything got digital. I could track expenses, file invoices, chase payments, estimate my tax – all at the touch of the button. I'm really not joking when I say it changed my life – I use QuickBooks for both my personal and business accounts, and it's been the biggest revelation. I don't have to dread doing my accounts anymore! For more information on self assessment and tax get in touch with PKF Cooper Parry.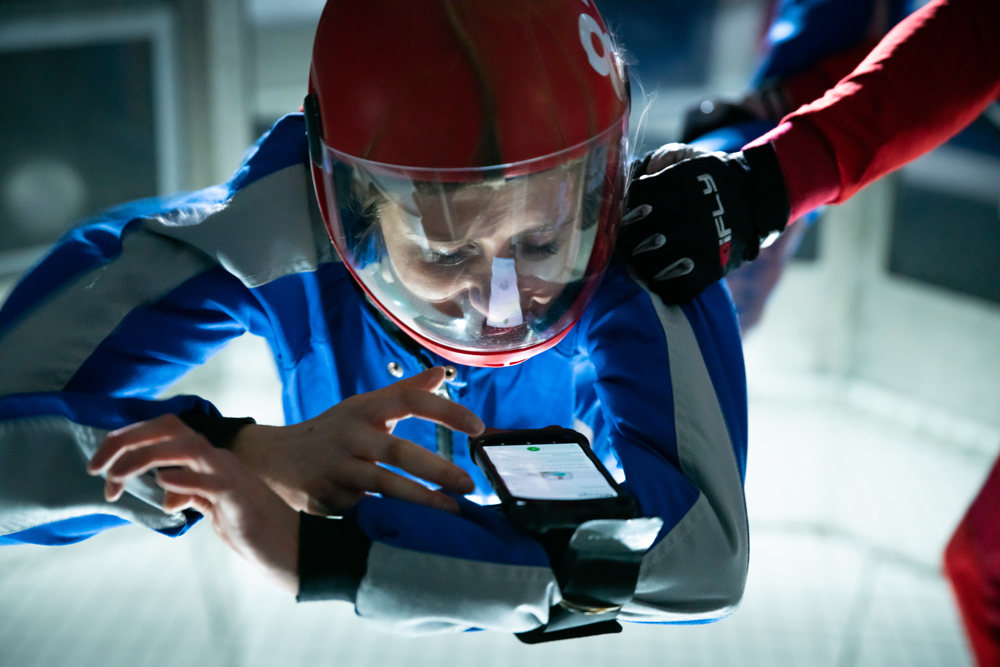 In fact, they believe it's so easy-to-use and user-friendly, QuickBooks challenged me to see if I could use the software whilst in the air, skydiving. Yes, that's right: taxes in the air. Here's how I got on:
I loved the experience of sky diving, and I was surprised how much accounting I was able to do in the air! I'm certainly not alone in my fear of taxes. A recent survey from QuickBooks asked 1,010 self-employed people across the UK what they would rather do instead of file their tax return. Of the 11.6 million people who have to complete the self-assessment tax return:
* 1 in 5 people (2.4 million) said they would rather give a speech to 100 strangers
* 1 in 5 people (2.3 million) would rather spend a night in a haunted house
* 1 in 5 people (2.2 million) said they'd rather hold a tarantula for a minute
* 1 in 7 people (1.7 million) would rather get trapped in a lift
* 1 in 8 people (1.4 million) said they would rather jump out of a plane
Other findings from the research include, interestingly, that women take twice as long as men (12.3 hrs vs. 6.7 hrs) to complete their tax return. I've come to learn, through the course of running my business for 5 years, that it doesn't have to be that scary. With QuickBooks, you can take pictures of receipts in the app and the software will then auto-categorise your expenses, so you can submit your self-assessment without the fuss.
There's also other snazzy features within the software, including automatic mileage tracking, and the ability to integrate with your bank account to automatically keep track of invoices and scheduled payments. Find out more for yourself by giving the software a whirl here – trust me, it will change your life.
Sponsored post in collaboration with QuickBooks but views most certainly all my own