Yve Blake wants you to tell her a story. Your story. More than 700 people have already told her something personal; adolescent dreams and childhood secrets, late twenties pangs and forty-something heartbreak. She wants to take your stories and give them back to you: 'I want people to hear a story that isn't necessarily about getting it right, that isn't necessarily about knowing what you're doing, and to be able to hear that and think: "Oh yeah, it's not just me that thinks that."'
People submit stories on her website, WhoWereWe.com; Yve also conducts one-on-one interviews and listens to voicemails that people contribute. Yve pieced this collection of reflections into a chronology of moments and experiences in her show Then.
'I had hundreds of stories; I had two highlighters, one for things people said which are humorous, and one for profound. I went through for themes and I was able to look at the constellations, the way the stories fit together, the way they talk to each other.
The result is an eclectic mix of intergenerational advice and ambition, told by the audience through Yve, the mouthpiece: 'I realised the question I wanted to ask people is, "Who do you feel you used to be?". Then through the show I realised I was discovering how people write their own histories.'
People have been very honest. 'I got some really dark stuff; as though people were writing to a therapist. Then I thought, "Oh yeah, that's how the Internet works", it's anonymous, people just sit down and type. 
The Then verbatim catalogue has been condensed into songs. The show itself is a mixture of multi-genre tunes and interludes in which stories are read aloud.
Then is a show about connections. You share with Yve and she shares back; your story alongside many others: 'We internalise our anxieties. We don't share them with each other but we have them in common. They're scary; they're scary to sit with alone.' Sometimes these anxieties are rooted in serious regrets. They're also about bad haircuts. (Of course, for some people serious regrets and bad haircuts go hand-in-hand. Like the blonde streak you dyed in when you thought girls would like you better if you had 'go-faster stripes'.)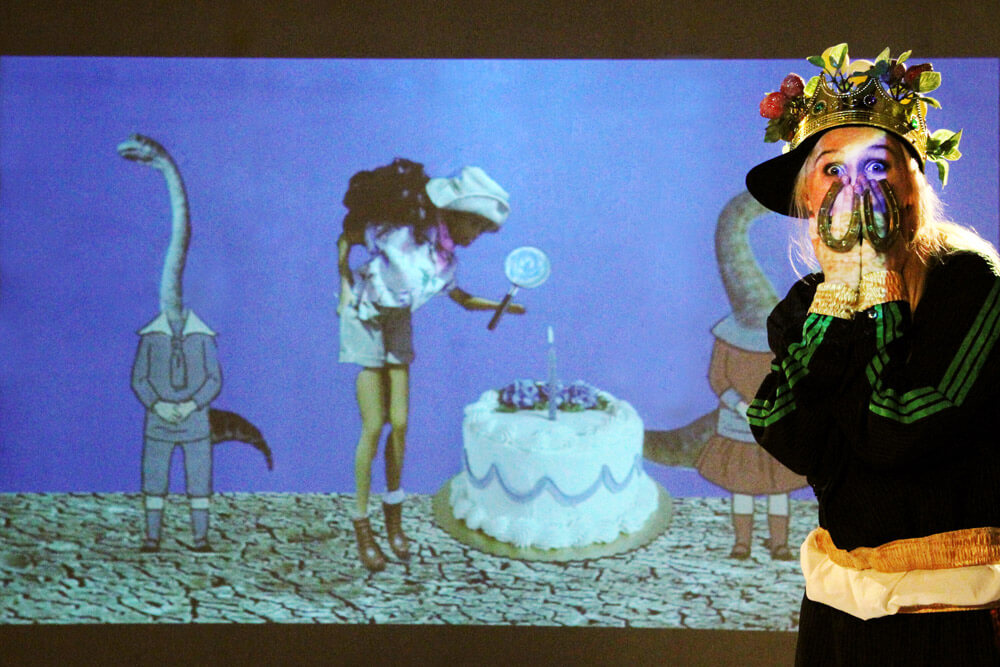 Yve liberates the stuff you wouldn't tell your mates when you were younger, and puts it alongside ten other people who obviously felt the same: 'I'm interested in the way we can recognise ourselves in the words of others.'
There are tender, funny, admissions of young love and sibling rivalry; one song about two young brothers and an incident of a penis being attacked to solve an argument comes to mind.
Yve is one woman with many voices. Go and see Then – and say hello to who you used to be.
Then runs until 13th July. Get tickets here.