Wolfgang Puck is a big name in food. With restaurants all over the world, everywhere from the Middle East to Paris, including one of the most popular steakhouses in America, his reputation precedes him. He also runs CUT at 45 Park Lane, which does some of the best brunch in town – come here for the French toast, it's sensational. CUT at 45 Park Lane is a modern American steak restaurant with prime beef, plus succulent sauteed and roasted whole, fresh fish. Here we find out more about where the chef likes to eat…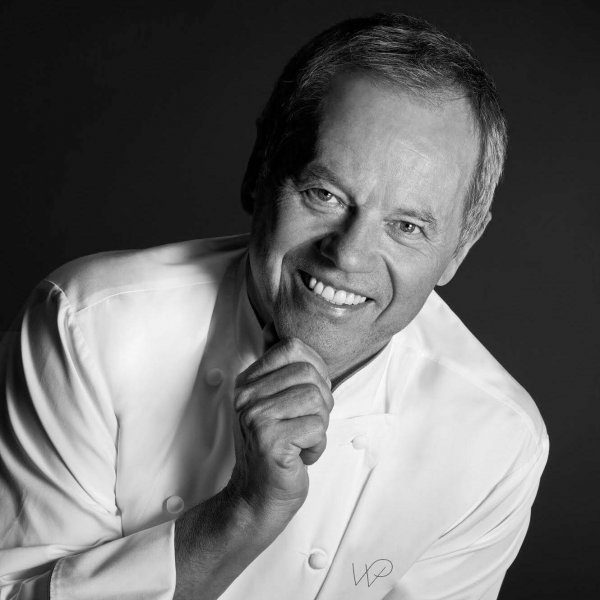 Wolfgang, what do you start you day with? 
Coffee. I wake up really early and it always has to start with really, really good coffee. I have a great coffee machine called Simonelli – I like to make an Americano with a little bit of frothed milk.
I'm very particular about coffee – last week I was in one of the best fine dining restaurants in Paris, and I demanded to go look at their machine and show them how to make a proper cappuccino.
And food?
I can't eat first thing in the morning. But after an hour or two, I'll come here to 45 Park Lane and have one of our brunch dishes. In truth, I'm never that hungry. My sons love cooking and are always around the kitchens – he loves chocolate chip pancakes.
Surely you eat something? 
My favourite brunch dish is something not on the menu. I make myself a special omelette; first I fry shallots, then I mix in eggs and I serve with balsamic and butter on top, which gives it a sweetness and acidity. That's my favourite. The best egg dish I ever had was, once I was cooked an omelette in the forest when I was purchasing for black truffles in Alba. It was a simple scrambled egg with shaved truffle on top, and it was sensational. One of those moments you'll never forget. At this auction, one year I purchased a truffle for £19,000 – I was rather worried about getting stopped by the border police.
Where's your favourite place to eat in London?
When I first arrived in London, I used to try everything, but over time I've come to appreciate cooking at home more. My wife and I are often entertaining, so we don't try as much as places as we used to. I love China Tang, of course, for dim sum and cocktails.
I also really love The Ledbury for their innovation, and Restaurant Story – they are doing some incredible things with food.
What are your favourite restaurants in the world?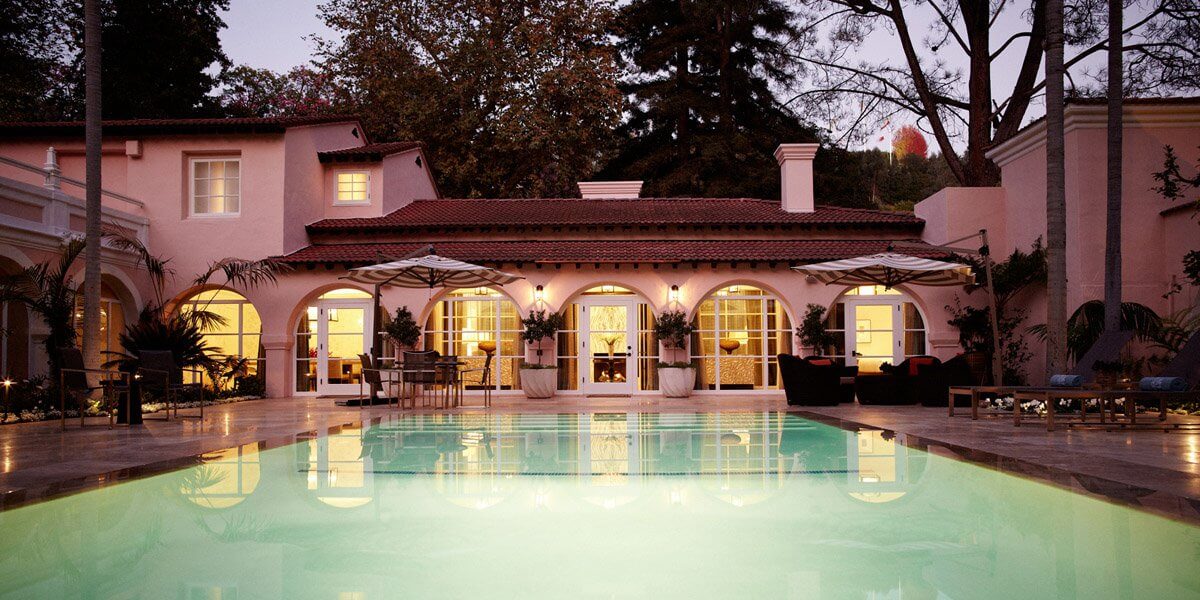 When I'm in LA, I love Hotel Bel-Air of course.
And my favourite place for pasta in the world is Angelini Osteria – I love really simple, fresh pasta, and they do it so well here. Things such as Spaghetti Mancini alla Norma with eggplant, tomato, basil and dried ricotta.
The signature dish at 45 Park Lane is their omelette. They serve two versions; an egg white omelette, and one with mushrooms, gruyere and bacon. Here's Wolfgang's tips for making the perfect omelette:
1. Get four eggs, some salt and pepper, whisk.
2. Add a touch of cream when you beat the eggs, it will make it extra rich and creamy!
4. Get a table spoon of oil into the pan, then put a touch of butter into the pan, and when the butter starts to melt, it's hot enough. Add the egg.
5. If you're using wet fillings such as mushrooms, cook these first in a separate pan and add in later to avoid extra moisture.
6. It's all in the shake. Move the pan around with one hand to cook the eggs. Don't be afraid of stirring the eggs at the start of cooking. Give it a little shake and a flip.
5. Turn over with the folded side underneath to make it look neat, and pierce and hole and stuff with extra fillings to make it look sumptuous.