About Time You Met: Steve Drake, Chef Patron of SorrelBy Angelica Malin
Steve Drake has worked in a number of prestigious kitchens in Europe: L'Arpège in Paris, Chez Nico at Ninety Park Lane, and the Oak Room with Marco Pierre White. Steve went on to gain his first Michelin star at Drake's on the Pond in Abinger Hammer, and subsequently opened Drake's in Ripley where he held a star for a further 14 years. Steve is Chef Patron of modern fine dining restaurant Sorrel in Dorking, opened in 2017. We chatted to Steve about career highs, lockdown and Sorrel's innovative menu:
You've worked in some pretty impressive kitchens during your career – where did you enjoy the most? And where did you hone your skills?
I have been very lucky and worked with some amazing chefs, however, the place that always sticks in my mind is the time I spent at Chez Nico At Ninety Park Lane.  I did every section and really enjoyed the teamwork.
How would you best describe your cooking style?
I would say my food is flavour focused and my style is to balance flavours with texture and temperature.
You opened Sorrel in 2017 – how have the past three years been like? Would you change anything?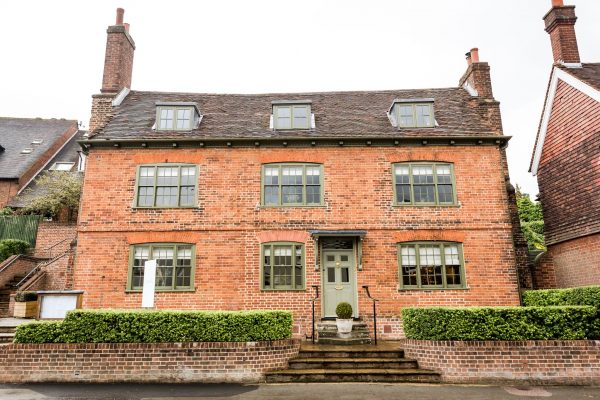 It's been amazing, incredibly hard work and very rewarding.  I have made lots of small adjustments along the way and particularly now with COVID it's crucial we think on our feet with opening times and menus etc.
Why did you decide on Dorking to open Sorrel? 
I love Dorking from my Drakes On The Pond days but it was the building I fell in love with too, it's very special.
It's was Sorrel's birthday this October – how did you celebrate?
We didn't celebrate our 3 year anniversary, just didn't feel right.  And it's quite tricky to do so.  We have sent parcels to all our team members to show our love.
How did it feel when you were awarded your Michelin star? 
An incredible achievement for the team! Everyone worked so hard, without them Sorrel wouldn't exist.
You're known for your inventive flavour combinations – what inspires your dishes? 
I'm inspired by everything around me, the most important thing is to be creative and intriguing, for ourselves as well as our guests.
What advice would you give to chefs who are just starting out? 
I would recommend starting in a big 5-star hotel, you get to see so much variety; from restaurants to room service and then afternoon tea.  It's great to experience these early in your career to be able to decide which path you want to follow.
How do you continually create innovative dishes? Have you tried things that haven't quite worked? 
We constantly look at the seasons and are led by the ingredients.  There are lots and lots of failures.  It's important to fail otherwise we wouldn't learn anything.
When you're not at work what do you like to cook? 
I love a Sunday roast and baked rice pudding.
How did you feel when you had to shut Sorrel during lockdown? And how are you adapting this time round?
I was devastated the first time, worried for my staff and whether the business would survive.  It was a very unsettling time for everyone.  We are using the time well and cant wait to get back up and running again.
For more information on Sorrel, see here. 
77 South St, Dorking RH4 2JU
Photo Credit: Paul Judd Food Photography