Scandi Kitchen on Great Titchfield Street is a trendy mid-week hangout that has become a well-known place to grab a delicious cinnamon bun or an open rye sandwich. We sit down with Bronte, the lady behind Scandi Kitchen to discuss cinnamon buns, her new cookbook and Scandinavian food:
What made you set up a Scandinavian cafe in London?
Jonas, my husband, and I wanted to show real Scandinavian food to the people of the UK. We wanted to help introduce all the great products – from the crispbread, rye bread, pickled herring… and everything in between. Our place is a shop and café at the same time, selling both the food products from Norway, Sweden and Denmark, as well as serving simple Scandinavian lunch time food.
Why do you think people love cinnamon buns and other Scandinavian sweet treats so much?
What's not to love? Fluffy, doughy buns, filled with cinnamon, vanilla and cardamom. No, seriously, I think Scandinavians are people who have always baked, we never lost the baking obsession. Our cakes have always been simple and delicious – and easy to make.
What's the secret to making a good cinnamon bun?
First and foremost:  Love. There is a reason why your mum's cinnamon buns always taste best. Buns are made with a bread dough, I really think the kneading of the dough brings not only structure but also individuality of the finished goods.I don't think any two people's homemade buns will ever taste the same.
Aside from that, use a good strong bread flour, fresh yeast. Grind your own cardamom and knead the dough properly.
What's the most popular item on your menu?
Aside from buns? Our open sandwiches and fresh, healthy salads. People queue up from midday to mix and match from our smorgasbord.
What's the perfect drink to accompany a cinnamon bun?
Ask any Scandinavian, and they'll tell you: a glass of cold milk! Yes, even grown ups do this from time to time. That, or a cup of deliciously strong coffee.
What are you favourite cafes in London (apart from Scandi Kitchen)?
Oh, that's easy: Graceland Café in Kensal Green. It's my local café. They make amazing food, great coffee and I just love the people and the community feel of the place. Worth a visit and the place is super kid friendly, with a play area.
What can people expect from your new cookbook?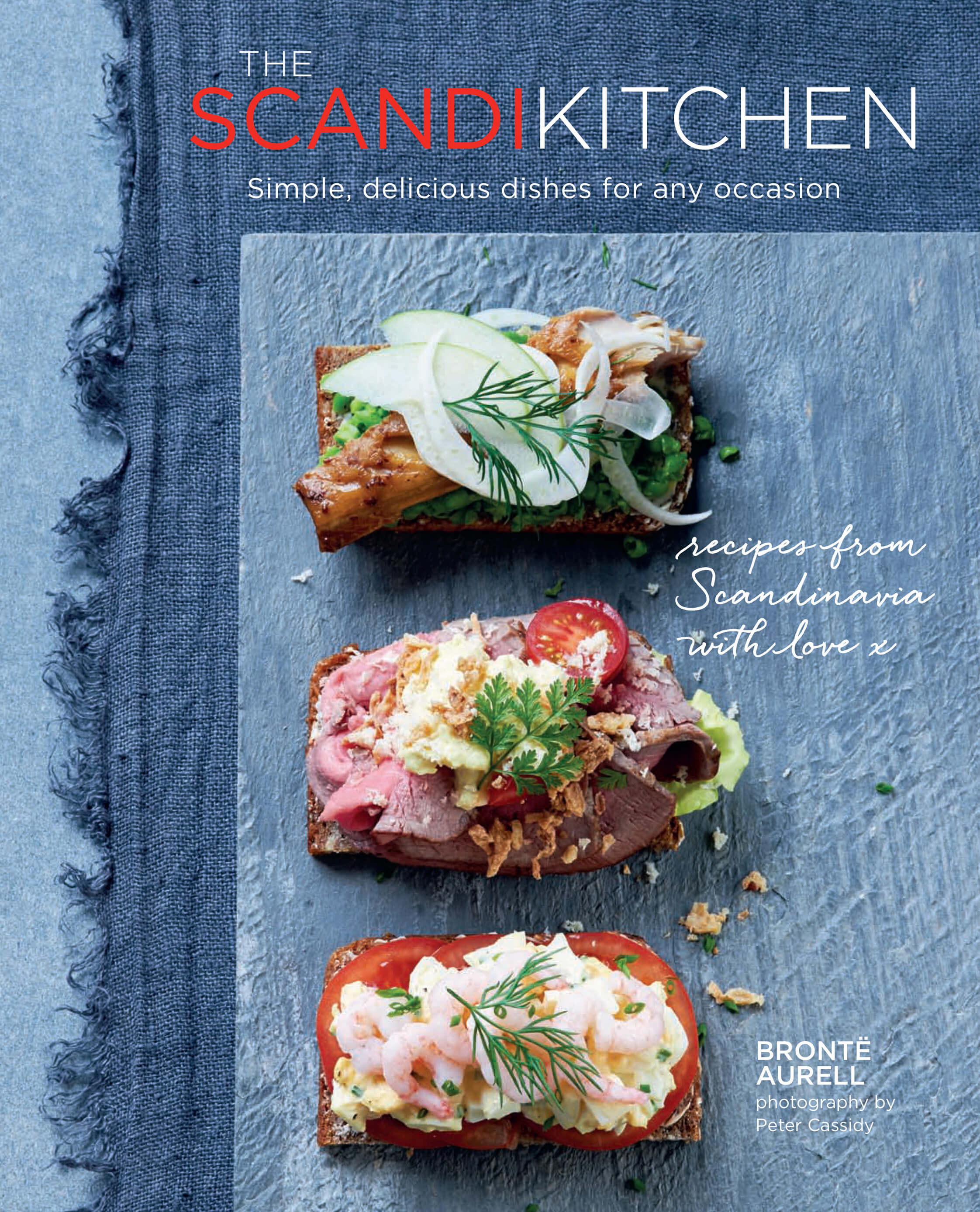 Really simple Scandinavian recipes. The stuff we really cook at home. There is nothing fancy, nothing tricky – just the way we really make food in our homes. If you go to a restaurant in Scandinavia you will rarely find real Scandinavian food, because the way we eat at home is hearty, wholesome and from the land. We are not a fancy people, we are family people who sit around the table enjoying produce from the land, simply prepared.
Favourite recipe from the cookbook?
Can I pick a few?! Cinnamon buns, Meatloaf and of course the open sandwiches.
London's best coffee can be found at:
There are so many great coffee places in London. To me, however, it is not just about the bean, it is about the experience. I know many great cafes focus mainly on the bean, the origin, the fancy equipment and the style in which is it served. I really think a great cup of coffee has as much to do with the manner in which it is served, the person who interacts with the customer.The coffee need to taste great but the smile that comes with it makes the whole experience.
London's best breakfast can be found at:
Caravan at Kings Cross.
One of your favourite restaurants in London is:
The Ledbury in Notting Hill. If only I could afford to eat there more than once every few years!