About Time You Met: Ryan Anderson, Head Chef and Co-Founder of ArbourBy Angelica Malin
Ryan Anderson has been a chef for over ten years, training in the US before taking up a Head Chef position at neighbourhood restaurant Boma in London. Over the last two years he has worked at both The Clove Club and Anglo, two of the most exciting names in the London restaurant scene.
Ryan has now gone it alone and has just launched his new venture, Arbour, with his girlfriend Imogen Cunliffe, serving up seven course tasting menus at monthly supper clubs. We say down with Ryan to chat climbing the chef ladder, Arbour's menu and his cooking style:
You've worked in some amazing kitchens including The Clove Club and Anglo – what person or place has inspired your cooking style the most? 
It's hard to pin down one inspiration because my style has been shaped by so many different experiences. I love that Frantzen (Stockholm, Sweden) uses unexpected, and sometimes challenging, flavour combinations such as goat's cheese and liquorice, and the minimalistic plating of Eleven Madison Park (New York).
I think a lot of people don't realise the work that goes into places like Anglo and The Clove Club. There's so much drive and energy. It's not about your own name or status, everyone is pushing for the same thing: producing incredible food.
Photo Credit: Enrich & Endure
What's the best piece of advice you've ever received?
It was from my sister – she told me to go to culinary school!
How would you best describe your cooking style?
I believe cooking styles evolve for everyone as they grow. I'm not sure how to describe my style right now, but I use a lot of seasonal British ingredients, often alongside more Korean and Japanese flavours. I like dishes that are simple, not too fussy, but with complex flavours.
You've just launched a new supper club series, Arbour – what can people expect from the menu? 
It's seven courses. so there's room to experiment and play around with sometimes unusual flavour combinations. We look at what's in season; from the produce and flowers to the meat and game and work with local and small producers. We want to really celebrate those ingredients.
Last year, when Yorkshire grouse was in season, we stuffed the birds with hay, dry-aged them for four days and then lightly smoked them in hay. Grouse has an incredible earthy, gamey flavor, so the smoke balances it.
What's the ethos behind Arbour?
People. It's the reason we started this project. From the farmers and producers, to the chefs, to the guests around the table – the food on the plate is the end result of dedication and working together.
What are your favourite ingredients to cook with?
Juniper, beetroot and aged beef fat
What three ingredients can't you live without? 
Salt (of course), lemon verbena and dashi
Your house sourdough with roasted corn butter, corn husk ash and oil made from the cobs has become a well-loved dish at your supper clubs, where did the idea for the dish come from?
The bread and butter at a restaurant is always the first thing you're served, so I wanted it to make an impression. It's our introduction to who we are and who we want to be. I grew up in Virginia and always loved sweetcorn grilled slowly over fire and basted with butter. I thought it would be incredible to reverse the process and put the roasted sweetcorn into the butter. I wanted to use the whole plant, so made the husks into an ash and made an oil from the cobs – a balance of sweet, creamy and bitter. It reminds me of summers spent grilling with friends and family.
When is the next Arbour supper club taking place?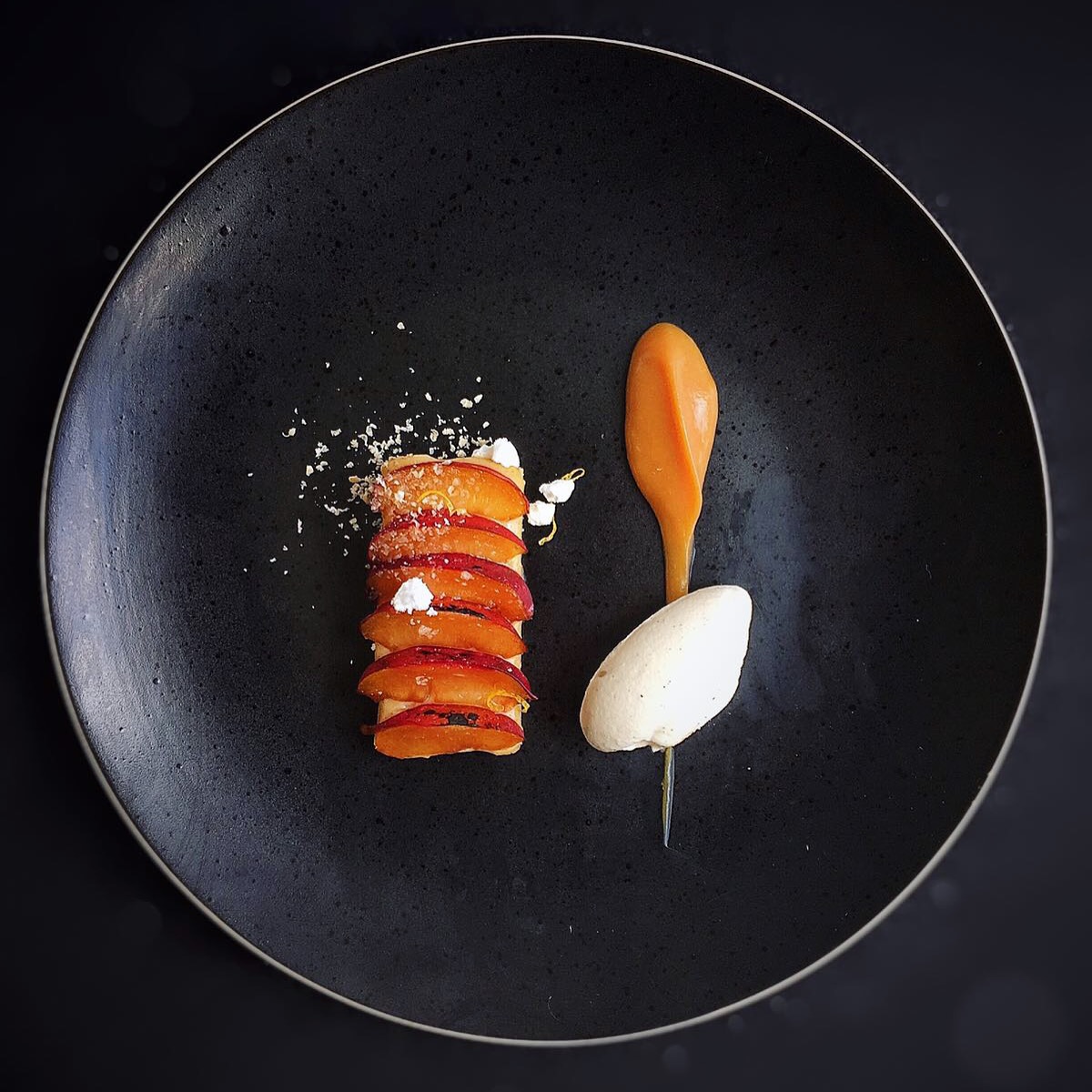 We'll be holding regular events all year – the next is on 18th March, and we're currently recipe testing for another on 22nd April.
Favourite restaurant in London is: 
I love Hoppers and Som Saa.
Favourite place to grab a coffee is: 
Fields on Clapham Common was brilliant, a shame it closed down. I love what Vagabond Coffee Roasters are doing over in North London.
For more information on Arbour and to book tickets – click here.