As part of POD Health Week, we're going behind-the-scenes with the movers and shakers in London's healthy food scene. Every day this week, we'll be meeting some of the faces of the capital's wellness movement – today we meet the genius kids behind PRESS London, a juice bar with a difference:
Why do you think cold-press juices have become so popular in London? 
E: Cold pressed juice, if made properly, just tastes… right. It fills you up, it leaves you with energy, no post coffee or sugar slump. People taste it and realise that healthy doesn't have to be hard. It's the best way to consume healthy, energizing, vegetable and fruit-filled calories without compromising on time or enjoyment. It's why I fell in love with it when living in the US. It's the smart choice for people who demand the most out of their day.
G: I think, as with most things, the UK looks to the States for guidance and the juice and health movement is no exception. The influence our neighbours across the pond have on us Brits is huge given we see its affects on them and I think probably the catalyst to its popularity here.
What makes cold-pressed juice not be some passing 'fad' and instead steadily gaining solid popularity is what the effects of cold-pressed juices have on us. More so than any other juicing technique, your body is loaded with dense enzymes and nutrients, in a raw unpasteurized fashion (in the case of PRESS, others are HPP) giving your body an instant hit of goodness quickly and conveniently whilst maintaining a delicious taste sip after sip.
If something so good for you tastes so great why would you not?
What made you guys set up PRESS? 
E: Having lived all over the US for 5 years one of the noticeable trends, not just on the west coast, was that people were putting far more emphasis on what they ate and drank and understood how it affects the way you function and the way you feel. Cold-pressed juices were a big part of that for the busy city communities and we just looked at London and thought we HAVE to bring it home.
G: Whilst living in Los Angeles, consuming cold-pressed juice was a daily ritual. For me, it was like having my morning cup of tea and I struggled to function without one.
Flying back to London every month for business really highlighted that and it really bothered me that I could not get my hands on any great tasting and healthy cold pressed juices back home. The feeling was so strong that I knew we needed to open up in London because if I was feeling that way I figured there must be thousands of others who were the same.
What makes you different from other juice bars in the city?
E: Taste comes first! Always. Not everyone loves green juices but we have something for everyone. We developed 5 green juices alongside the other 20 recipes or so, to allow people who want something green but haven't got into 'juicing' yet can start.
The product must speak for itself. We spent a long time working with the original and best juice makers in California understanding the process and developing recipes. We still send our development team to LA to stay in touch with things over there and to make sure that we are developing and moving things forward.
We are the only pressed juice company in the UK to have built a custom cold storage kitchen so that everything stays cold and the nutrient content and the freshness of taste remain as concentrated and alive as possible.
We also believe in the old mantra 'try before you buy'. You shouldn't just trust us to give you something you like, taste every juice first and then maybe even try them again. We love people trying everything and we stand behind the promise that if you don't like what you buy, just bring it back. There is nothing worse than a client having something they don't like.
G: I am actually really happy to say there are now a number of great juice bars across London and that is only a good thing. I think the awareness is really growing but I like to think PRESS really is different from the rest because of our knowledge that we have gained whilst working, living and breathing all things cold-pressed in California.
From learning the intricacies about the product, the technique, the flavours and every little aspect that goes in to making the very best juices on the market, we have learnt from the gurus in Los Angeles.
PRESS has been born from all this insight the kind Angelinos bestowed upon us with hours and hours of working and listening and understanding of what goes in to making a juice exceptional and I am so thrilled we have been able to bring that to London to give the Londoners a taste of what exceptional cold pressed juices should taste like.
What's the ethos behind PRESS?
E: A happy life, is a life in balance. I have been on my own journey over the last 18 months in terms of trying to balance out my life and this resonates so deeply. Everyone has their own point of balance and even that can change over time, the key is to give a little time to focusing on your wellbeing, both mental and physical to keep things in a good place.
Now that doesn't mean that you have to abstain from lifes indulgences. We believe in nights out, great burgers and doing what you want to do. Just make better choices in the normal every day to balance it out.
G: We are firm advocates of a Life in Balance. We aren't kidding ourselves and others by living an unachievable lifestyle. We are all up for going out for dinner or partying until the early hours sometimes. But we also strongly believe in looking after your body on a daily basis, both in terms of fitness and nutrition to balance it out.
Who created the different recipes for each juice? 
E: Georgie and I spent a lot of time LA working with a whole bunch of people, taste sampling and tasting some more. Then we went to work in my parents kitchen (not sure my mum loved having fragments of beetroot sprayed across the paintwork) and came up with our menu.
What's your favourite juice on the PRESS menu?
E: Greenhouse 2. Pure greens, but made super smooth and light. Its pure and I honestly can run on it for a full day.  
G: Mine is Orchard 2; Apple, Lemon and Ginger. This juice is actually the reason PRESS exists. It is the first juice I ever tried from my favourite juice bar in West Hollywood and was absolutely transfixed. It became my absolute favourite and still is to this day.
What does health mean to you? 
E: Health means happiness, which is driven by balance. We are all aware about exercise and its benefits, and are increasingly aware of our diet, but I do think that something we still miss here in the UK in terms of dedicating time to our mind and to making sure that we take time out of the hectic every day, to take a breath (I discovered breathing exercises and meditation 6 months ago) and to keep things calm.
G: Health, to me, means doing something good to your body to feel great. It means you care about yourself and what you are putting into it as well as what you are doing to it to make it function to its optimum level. It means balance.
Apart from Press, what's your favourite juice or smoothie bar in London? 
E: The guys at Juice Tonic really know their stuff. They are passionate beyond belief and live and breath the healthy life.
London's best coffee can be found at: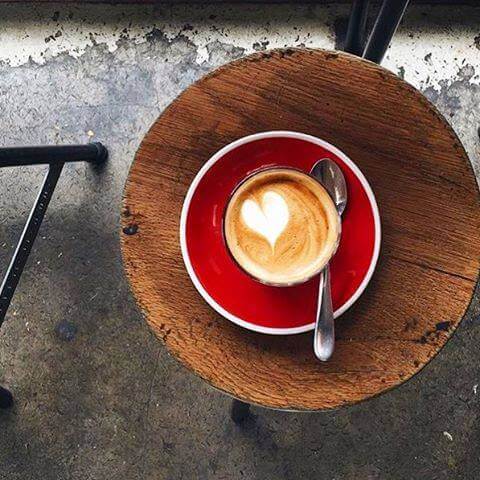 E: Shoreditch Grind – David and Kaz the founders really know what they are doing.
London's best breakfast can be found at: 
E: Damson, on Brewer street. Smallest kitchen I have ever seen producing the best eggs benedict you have ever tasted. Genius.
G: The London breakfast scene is slowly on the rise and given it is my absolute favourite meal of the day, I am constantly on the look out for great places. There's a place just around the corner from me in Parson's Green called Hally's which I love and tend to hang out there whenever I can.
One of your favourite restaurants in London is: 
E: I do love Patty and Bun. Jo the founder is a total fanatic about his burgers. They are unapologetically awesome in every way a burger should be.
G: A Peruvian restaurant called Coya that does the most amazing ceviche. One of those restaurants you go to as a special treat but really is incredible.