Man, we love KERB. Where else can you stuff your face with kati rolls, before munching on insane fried chicken and rounding off your feast with ice cream sarnies. Since their arrival in London back in 2010, KERB have shook up the street food game in the capital in a big way. We caught up with the lady behind it all, Petra Barran, to discuss everything from traders to watch and future KERB plans:
Congrats on KERB turning five – how did the idea come about?
When I was a trader selling chocolate goods from an old ice cream van (Choc Star), I was struck by the amount of energy and talent amongst the trader community I slung food alongside. I thought, let's organise ourselves into something more; more visibility, more opportunities, more strength in numbers and even better food and innovation if we combine forces. It was an idea that started like this, really as a hobby, which then gathered momentum and turned into launching KERB as a bona fide business in October 2012. 
What sets KERB apart from different street food markets found in the capital?
Our roots, our community, our rigorous selection process (via our inKERBator programme) that gets young bucks with a bit of flair but not much experience, KERB-ready.
There's various KERB sites across London. How do you expand the brand, whilst still maintaining quality?
Good market management, a team who loves to taste test, and a very healthy grapevine that means not much goes unnoticed!
What's been the biggest KERB achievement to date?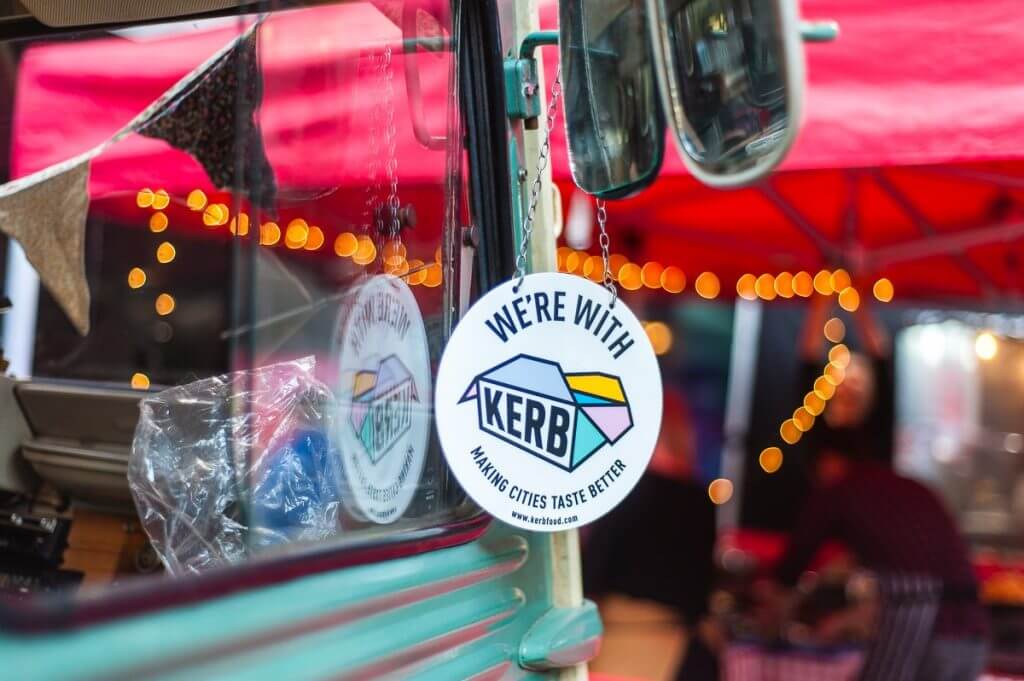 I think, really, that we are still thriving after 5 years because there have been a lot of challenging times! That, and the pride in being part of such a brilliant, dynamic and ever-evolving community.
You guys run an inKERBate (inKERBator) programme giving people the foundations on which to grow their street food business. Any new vendors we should keep our eyes on?
Yes loads! Growlers (current inKERBators doing delicious fermented chilli butter Portuguese 'pregos'), Wei Wei's doing Taiwanese wheel cakes (who'll be moving into our newly built KERB Camden this month!), Cally Munchy doing African/Bangladeshi fusion jollof pots – (their homemade shi-tuan chilli sauce is a must), and Biff's Jack Shack who launched his 'vegan A F' jackfruit business this year after coming to our KERB Workshop back in Febuary.

There's been a fried chicken festival, a nostalgic food fest, and a two day vegan food festival – what's the next big event?
Our 5th birthday party on October 20th/21st – all-new, one-off collaborations from KERB traders old and new, and a big old knees-up. Tickets are selling fast!

What advice would you give people who are thinking of starting a street food stall?

Ask yourself if you're ready to get comfortable with nothing being predictable and flying by the seat of your pants for the foreseeable future. If you like to have certainty about your future, this may not be for you.

What was the turning point for Kerb? When did you guys start to build momentum?
It's been pretty incremental, with the last 18 months feeling really solid. Recognising what, and who, you need to grow and going after it have helped (not always easy with emotions running high at the start).
Who are your favourite KERB vendors?
BBQ Dreamz for spirit, Horn OK Please for feel-good factor, Decatur for flavour, Blu Top for cuteness and innovation, and Baba G's for good times.
What's the future plans for KERB?
Taking it inside – stay tuned! 
What do you think of the street food scene in London?
The most varied in the world. There's so much innovation and diversity on offer as well as look, feel and approach. And it's so involved and influential in the entire London food scene.
What's been KERB'S biggest success story?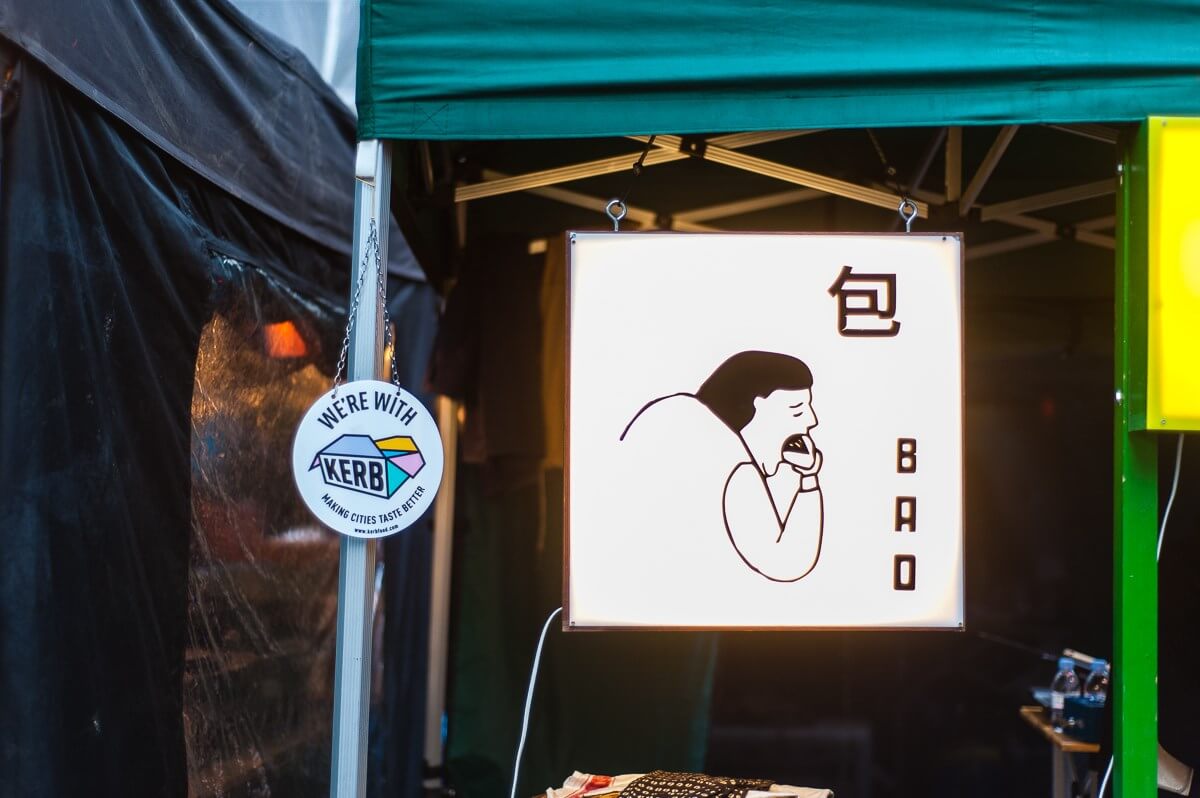 Probably BAO – has there been a more universally loved restaurant opening than their first spot on Lexington St? And now XU? Superstars. See the full list of KERB alumni here.
For more information on KERB and to buy tickets to their 5th birthday party, visit their website here.