Kicking off Lizi's Breakfast Week is the first in our series of interviews with London's Breakfast Influencers, where we get behind-the-scenes with the people sharing their creations with social media, and setting the trends for our breakfast recipes. 
It's about time you met Nutritiously Natasha – an Instagrammer with 25k followers, who shares her food diary with her followers, as she copes with chronic illness. Here we meet the girl behind the snaps:
What inspired you to start your Instagram and blog?
I suffer from three chronic illnesses and I started my initial blog as a way to rant about my daily experiences. I started my Instagram once I started looking into diet and lifestyle management when I felt I had reached the limits of what my doctors could do to try and help me. I kept it as a daily food diary and a place to get inspiration and support from other people. Now I use Instagram as a way to share the realities of living life in your twenties when you suffer from chronic illness.
What's the big fuss with breakfast?
Breakfast is my favourite meal. I've always been brought up that it's the most important meal of the day, so I never really skipped it. However, I'm a total night eater, so I kind of push all my meals by a few hours, so my breakfast time is usually around lunch time for most people! Back before I needed to make drastic diet changes, I used to love smoked salmon and cream cheese bagels on a Sunday morning, and leftover challah on a Saturday.
I'm not entirely sure why breakfast seems to be the most popular thing on Instagram, but I assume because it can taste so delicious while looking so pretty. I had to stop scrolling through pictures before bed because the Australians would be posting their pancakes and I'd get too hungry to sleep! I like posting my chronic illness diary with food pictures because it's opened up my experiences to a whole new group of people who wouldn't necessarily follow a chronic illness blogger. They may have started following me for my breakfast pictures, but I hope I can give them something a bit different to think about while they're looking.
What's your ultimate go-to breakfast if you're cooking? 
I pretty much have a smoothie every morning now because they're so quick and easy to make. I can throw in all kinds of good stuff and it nearly always comes out tasting like dessert. Win win! When I have a bit more energy I like to make pancakes. I hadn't made 'traditional' pancakes in a really long time and I had a friend over and decided to make them with eggs and gluten (shock horror!) I got extremely excited about how easy they were to flip and how beautifully together they kept. The gluten free/vegan/paleo ones just aren't quite the same!
Where do you like going for breakfast in London?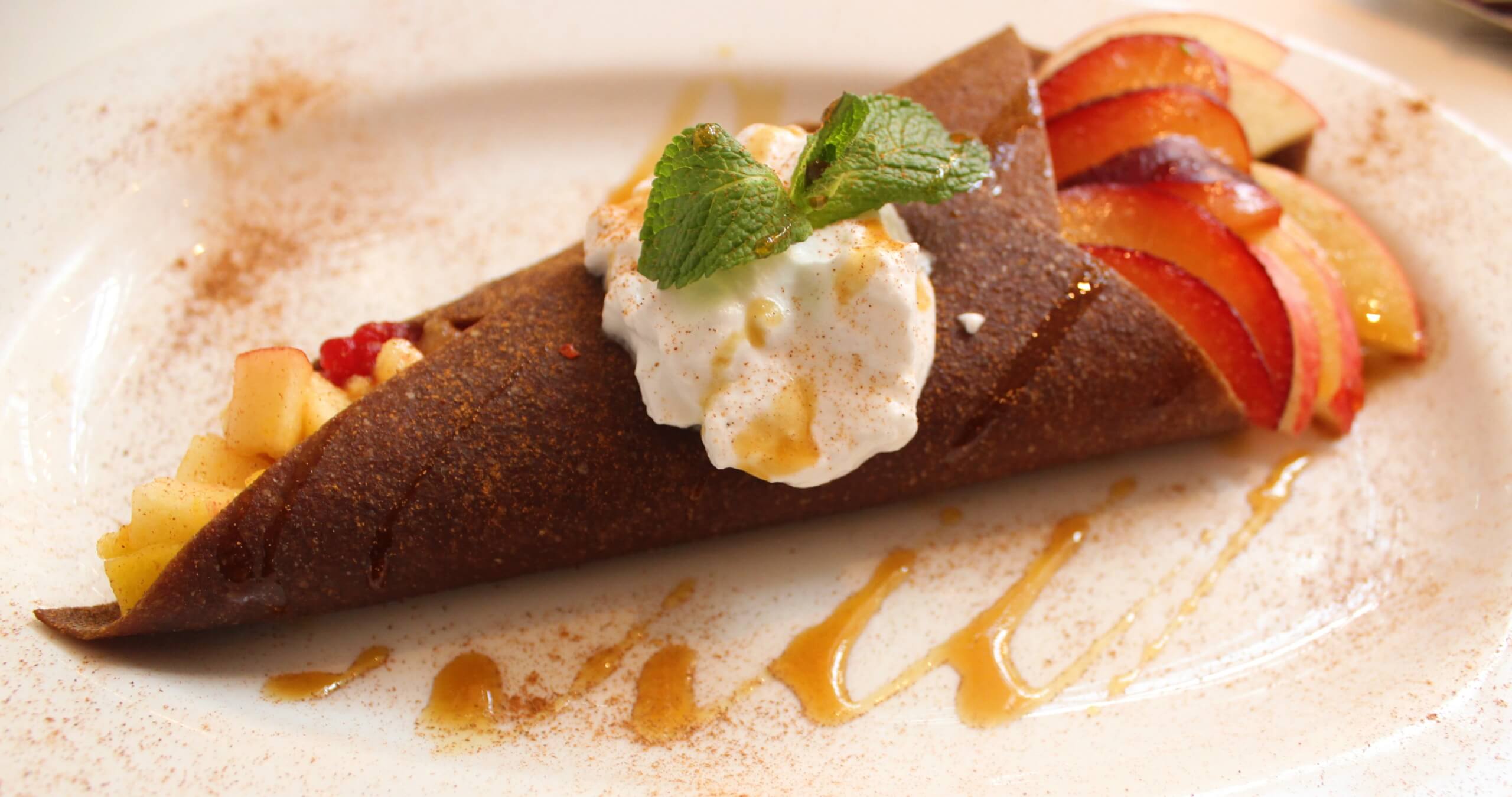 I'm really trying to explore London a bit more. Having lived here all my life, I've tended to stay in the same spots because I know them. At the moment, I'm really enjoying breakfast at Tanya's, Granger & Co., and Balthazar.
What's the best breakfast you've had abroad?
I used to live in Paris, so a good coffee and amazing freshly baked croissants were pretty easy to come by! I also really loved the breakfasts that I had in Copenhagen.
London's best coffee is: 
I don't really drink coffee anymore so I'm probably not so up to speed on the latest best places to get coffee! My old favourites were definitely Monmouth and Kaffeine.
Do I really have to choose? Bread is my guilty pleasure. I tend to end up in the bakery section of Selfridges, but I love the Balthazar Boulangerie.
Post in association with Lizi's Granola. For more information, read Nutritiously Natasha here. Follow Natasha on Instagram here and on Twitter here. Photo credit: Nutritiously Natasha.