Neil Rankin: chef, cookbook writer and renowned London restaurateur. Neil was the driving force behind Pitt Cue Co in Soho, before heading to the Smokehouse in Islington and Chiswick. Well known on the restaurant circuit for his love of BBQ'd meats, Neil recently launched his cookbook aptly titled, 'How to Cook Meat'. We discuss everything from his new book to his favourite egg dishes:
Neil Rankin, what inspires you?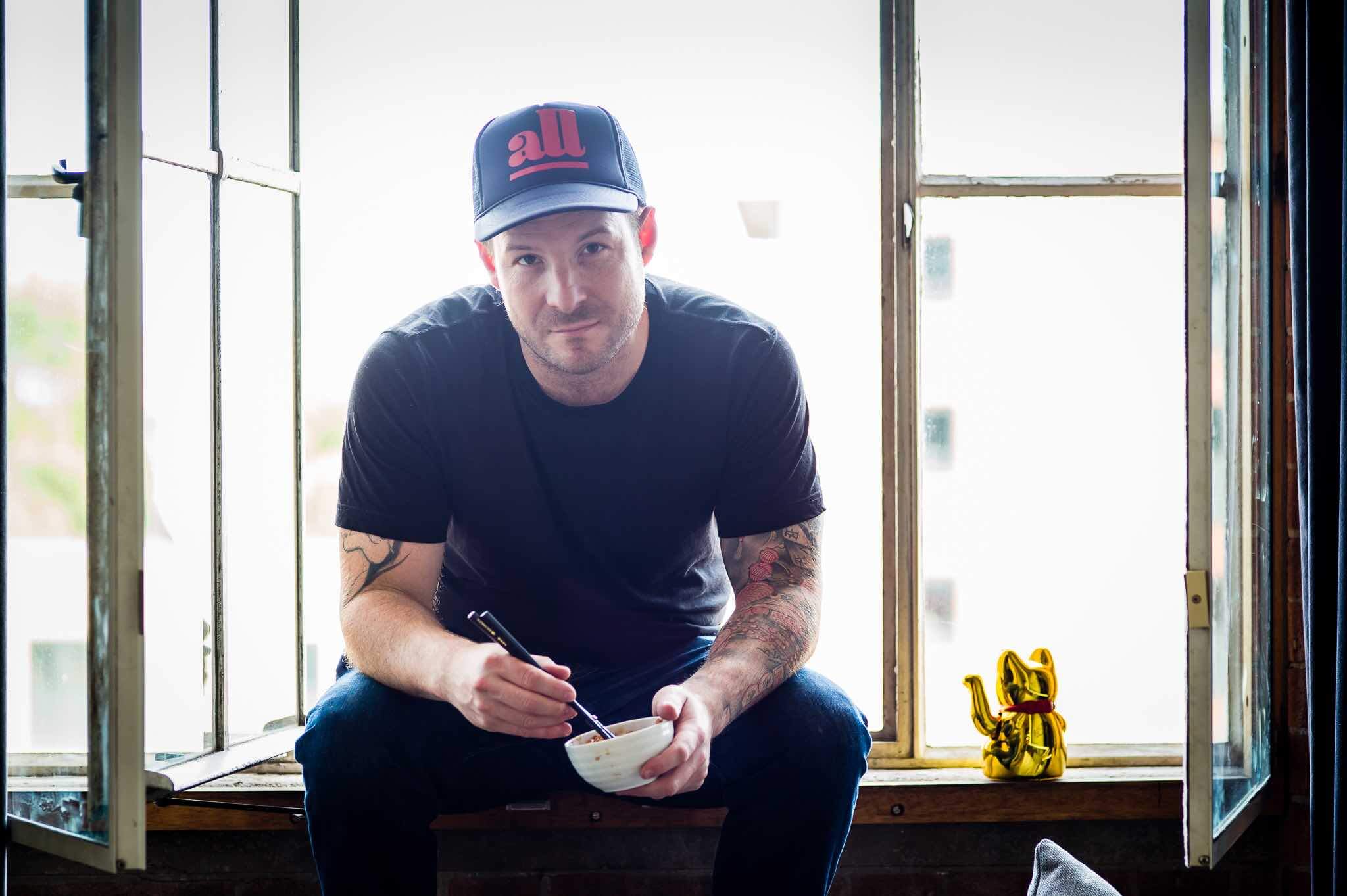 Simple things like eating out. There is so much food diversity in London now and so many chefs doing great things it's hard for it not to be infectious. Street food has shown that people aren't scared to try new things and people can express themselves without a huge cost. I also find local restaurants really inspirational, there seems to be more opportunity with them and there're some exciting restaurants opening. 
What's your go-to weekday breakfast?
I don't do big heavy breakfasts so I like to have a light healthy breakfast like avocado, eggs and sriracha on toast, which usually keeps me going. Unoriginal I know but it's good. If I'm in a rush I'll usually grab a mango and lime pot from Pret A Manger. Oh, and lots of coffee – always lots of coffee!
What made you move from fine dining to BBQ? 
Adam Perry Lang. I'd read about him and wanted to work with him when he opened Barbecoa. I worked for him for a while and he's actually now written the introduction to my new book! 
What makes a good BBQ party 
To me, BBQs are not so much about the food, it's more about getting people together – but if the food is good then it's a bonus! Plentiful booze and good weather also helps. 
How have you found the process of writing your first book? 
Hard but rewarding. The most stressful thing is at the end when you start questioning everybody's response. I imagine a few people are going to disagree with some of my methods, so I guess i'll just have to roll with a few criticisms. I'd rather that than play to the crowd and be boring. 
What's your favorite dish to make with the humble egg? 
A good tortilla with a runny middle. I had my first one in San Sebastian, I went to this amazing place which only makes two a day and when it's gone, it's gone. Since then, I've been hooked! It's hard to find a great tortilla when you're eating out, they're usually quite dry – but when you find a good one, it's worth the wait. 
Best breakfast you've had around the world?
Pho in Vietnam. There is no better way to start the day.
Describe your career up to this point in 3 words:
Meat, fire, luck. 
What's been a career highlight for you? 
The book probably. I still can't believe they let me write one and not only that they let me write the one I actually wanted to write. It's been an amazing journey!
London's best coffee can be found at:
Maison d'etre in Islington. I drink a lot of coffee and this place always satisfies.
 London's best brunch can be found at: 
Dishoom. Hands down the best. Their fried egg naan bread is amazing, and gave me inspiration for the #EggCentric collection of recipes. They also do the perfect scrambled egg, nice and runny – just how I like it. 
Scrambled or fried eggs? 
Scrambled with lots of butter. The best scrambled eggs should be like a butter sauce with egg in (50% I would say!). Generally, the runnier the better is a good rule of thumb. I tend to make scrambled eggs when I've got people over, it usually goes down well.
Shakshuka or Eggs Benedict?
There's something great about eggs with hollandaise sauce but I think I'll have to go with shakshuka on this one. Shakshuka is great sharing dish and a perfect way to bake eggs. It's a great dish for when you come home from work – there's no fuss and it fills you up nicely, especially with some flatbreads. It's also a great dish for sharing.
Neil Rankin is a British Lion Eggs #EggCentric ambassador, check out his recipes at here.