About Time You Met: Natasha Devon, Author, Speaker + CampaignerBy amelia richards
Natasha Devon MBE is a writer and campaigner. She travels schools and colleges throughout the UK delivering classes and conducting research with teenagers, teachers and parents on mental health, body image and social equality. We sat down with Natasha, ahead of #SheStartedItLIVE, where she is speaking, to talk about her career, ambitious and campaigns. If you'd like to meet Natasha, join us for #SheStartedItLIVE: our 1-day festival dedicated to female entrepreneurship and empowerment on Saturday 14th September 2019. Book your ticket here and use the code 'Angelica50' for half price tickets for About Time Magazine readers.:
What has been your greatest challenge as a mental health advocate and campaigner?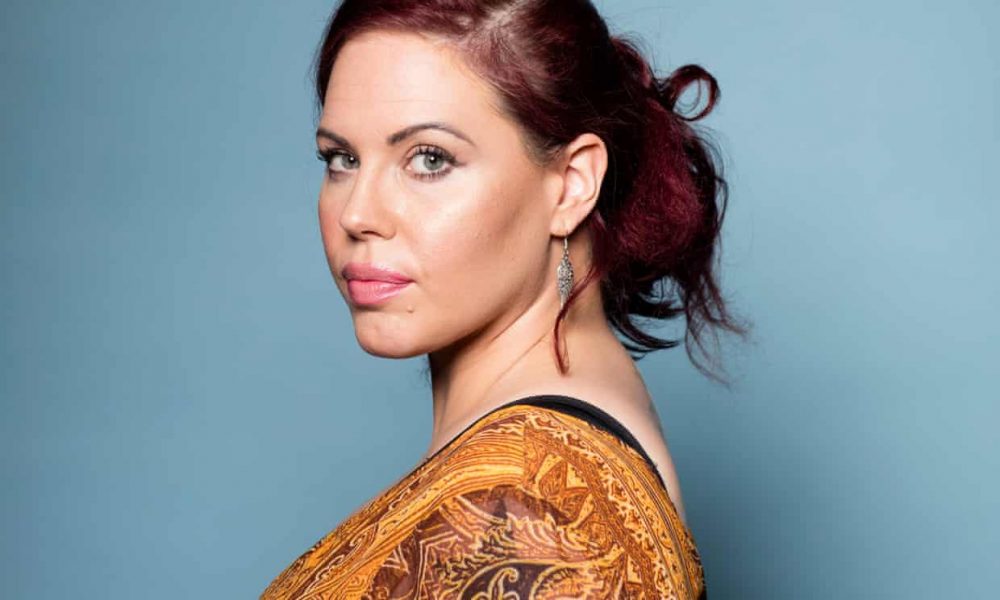 Without doubt policy and service provision. Campaigners and charities run ourselves ragged increasing awareness, understanding and giving self-care tips but when you're stood in front of a parent whose child died by suicide because they were on an 18-month waiting list for help with self-harm caused by academic anxiety and exam stress it all feels a bit futile.
What have been your key achievements to date? 
I've now delivered talks in an average of 3 schools or colleges every week for more than a decade. I worked it out and that's about 2,000 talks. If just one person in each talk took something useful away that's 2,000 people whose mental health or body image I've improved.
What does success look like to you? 
Success is never being told what you can or can't say and thus maintaining your integrity.
What's the concept behind your current project 'Where's Your Head At?' 
Where's Your Head At began its life as a simple campaign to change the law around first aid provision so Mental Health First Aid was mandatory in every work place. After collecting 200k signatures, taking them to Downing Street and gaining support from Thames Water, WH Smith, Lord Sugar, numerous celebrities and politicians of all stripes it was debated in parliament in January of this year. The government's take was that they wouldn't be inclined to make MHFA mandatory because ideally work places should be doing more than just that (but they felt it should all be on a voluntary basis).
Yes, I did a massive sigh/eye roll too…
So for Mental Health Awareness Week this year, we launched a manifesto for work places which features everything employers should be doing and has been supported throughout the third sector (MIND, Samaritans, SANE and others have got behind it). You can view the manifesto here.
What do you hope to achieve with 'Where's Your Head At?' 
Ultimately, I want it to herald a change in culture where mental health is not only acknowledged but actively nurtured in work places.
Awareness about mental health is growing but do you think people suffering from mental health problems are still being let down? 
There's still a long way to go. Most of my work is with young people and the stigma levels are generally very low whereas emotional literacy levels are high in that age group – that's a tribute to teachers, campaigners and charities. But children and adolescent mental health services have been cut by more than £80 million since 2010. Thresholds for 'deserving' help are getting higher, waiting lists longer.
And in the corporate world there is still so much stigma around mental health it isn't true. I can talk in front of audiences of thousands of teenagers and come away feeling full of hope but put me in front of suits and their responses make me want to scream and cry.
How can we tackle this issue? 
There are lots of different solutions across prevention, early intervention and later care but a good starting point would be writing to your local MP and asking them to support 'Where's Your Head At?' (there's resources to help you do this on the website).
What do you think is the best strategy for employers to use to protect the mental health and wellbeing of their employees? 
Employers need to understand that overwork not only doesn't serve mental wellbeing, it also doesn't help anyone be more productive. There is so much evidence on this – part-time staff get more done per hour than full-time and people who take their full lunch break get more done in the afternoon. Employers can implement policies like no work emails being sent outside of certain hours and no lunches to be eaten at desks.
Young people are under increasing pressure from school, social media and poverty, what can schools do to help improve the mental health of their students? 
Schools are, in my experience, doing a brilliant job with limited resources. Where children are let down it's because austerity means schools have no outside support in the form of, for example, educational psychologists or social services.
Having said that, I would like to see both physical and mental health as an integral part of everything schools do, rather than tacked on as an after-thought. That takes restructuring, resources and funding  though.
Do you have any tips on how we can safeguard our own mental health, the mental health of our peers and how we can learn to recognise early symptoms?
Identify what is keeping you sane – we all have our 'go to' stress relievers. Mine are running, playing with my cat and music – listening to and performing. I also need a good amount of sleep. If I let these things slide my mental health will suffer, just like if I only ate tinned hot dogs for three weeks I would expect to be in good physical shape. To ring-fence these activities isn't selfish – it's survival.
Follow Natasha on Twitter and Instagram
Download the Naked Beach body image education resource for secondary schools here.
Listen to 'Fact or Bull' the podcast that examines the big issues our time using science, expertise and nuance here.
Buy 'A Beginner's Guide to Being Mental' here.
And sign the manifesto to protect the mental health of British workers here.
Inspired by Natasha? Join us for #SheStartedItLIVE: our 1-day festival dedicated to female entrepreneurship and empowerment on Saturday 14th September 2019. Book your ticket here and use the code 'Angelica50' for half price tickets for About Time Magazine readers.