About Time You Met: Michael Lowers, Founder of NEUE WaterBy Angelica Malin
NEUE Water seeks to encourage consumers to drink more sustainably with its bottles made of 100% recycled plastic (rPET) bottles and has been designed with the consumer and fashion-forward individual in mind, with its functional shape developed for people on the go. We chatted to founder Michael Lowes about creating a first-of-its-kind flat bottled water, the brand's commitment to helping reduce plastic pollution, and the main challenges he's faced:
How did NEUE Water come about?
I was consulting for a luxury fashion label at the time. They had a busy atelier studio, so you had these fabulous women coming in and out for fittings with their designer handbags in tow. During their fitting, we offered them Fiji Water as refreshment, and it was just spotting every time at the end of the fitting the clients would want to take the water with them on the go. But they would try and put it in their Chanel or Prada handbag and it wouldn't fit. Sometimes they would even just eye up the bottle to see if it would, and you could see them noticing it wouldn't so they would leave it on the table. After seeing that several times I thought, why has no one ever designed a bottled water brand to fit a woman's handbag? And that was the moment that got everything started.
Can you give an overview of your background?
I was born and raised in New Zealand, but have been living, travelling and working in the UK for the last 15 years. I've had a few different roles since being over in London, but the main thread has been my expertise in marketing, branding and strategy where I have held a number of senior positions. It's there that I have grown such a strong focus towards customer centricity, which I hope is evident with NEUE.
What is interesting or unique about the water in comparison to other water brands?
There are a few elements that were always important to me when even considering entering such a cluttered space. Firstly the bottle, which has been consciously designed to fit in a small back or pocket and it's like nothing on the market. You then have the artist-designed labels, which are designed to look good, stand out and will also change with the fashion seasons, just like we as customers do. Another point is our focus on sustainability.
We're one of the only premium bottled water brands globally that exclusively use 100% recycled plastic (rPET) for our bottles. That's important because what a lot of people, and retailers sadly don't realise, is that because there is no need for raw materials 100% rPET produces up to 10 times fewer carbon emissions than aluminium cans and up to 20 times fewer than glass bottles. We have also invested in labels which are 100% recyclable, just like our caps and box packaging. So the term 'hydrate consciously' has a lot of meaning for NEUE Water.
What inspired you to create a flat-shaped water bottle design?
Once I had noticed this glaring gap for a bottle designed to fit women's small handbags, I also realised it was the same for aeroplane seat pockets, jean back pockets, and even suit jacket pockets, which had all never had something designed to fit. I felt compelled to change that.
What are the common misconceptions around recycled plastic?
It's actually shocking how many retailers don't realise that 100% recycled plastic produces such a significantly smaller amount of carbon emissions compared with virgin PET, aluminium and glass. Many retailers and consumers just seem to pass it off as 'plastic' and misunderstood its benefits, even with the evidence some seem happier to ignore it. That's something I hope to change over time, as the thing about 100% recycled plastic, is that it's not just the reduction in carbon emissions, it also helps to reduce plastic waste, as it's making use of waste plastic that would otherwise end up in oceans or landfills
What have been the main challenges in setting up NEUE water?
Like any business trying to innovate, there have been countless challenges! One of the early problems I encountered was just how difficult it is to create a bottle like NEUE as well as co-pack it. I quickly understood why there isn't anything else like it in the market, as it was one of those moments where I thought I might have to just give up on the idea.
Where have you taken the brand since launch?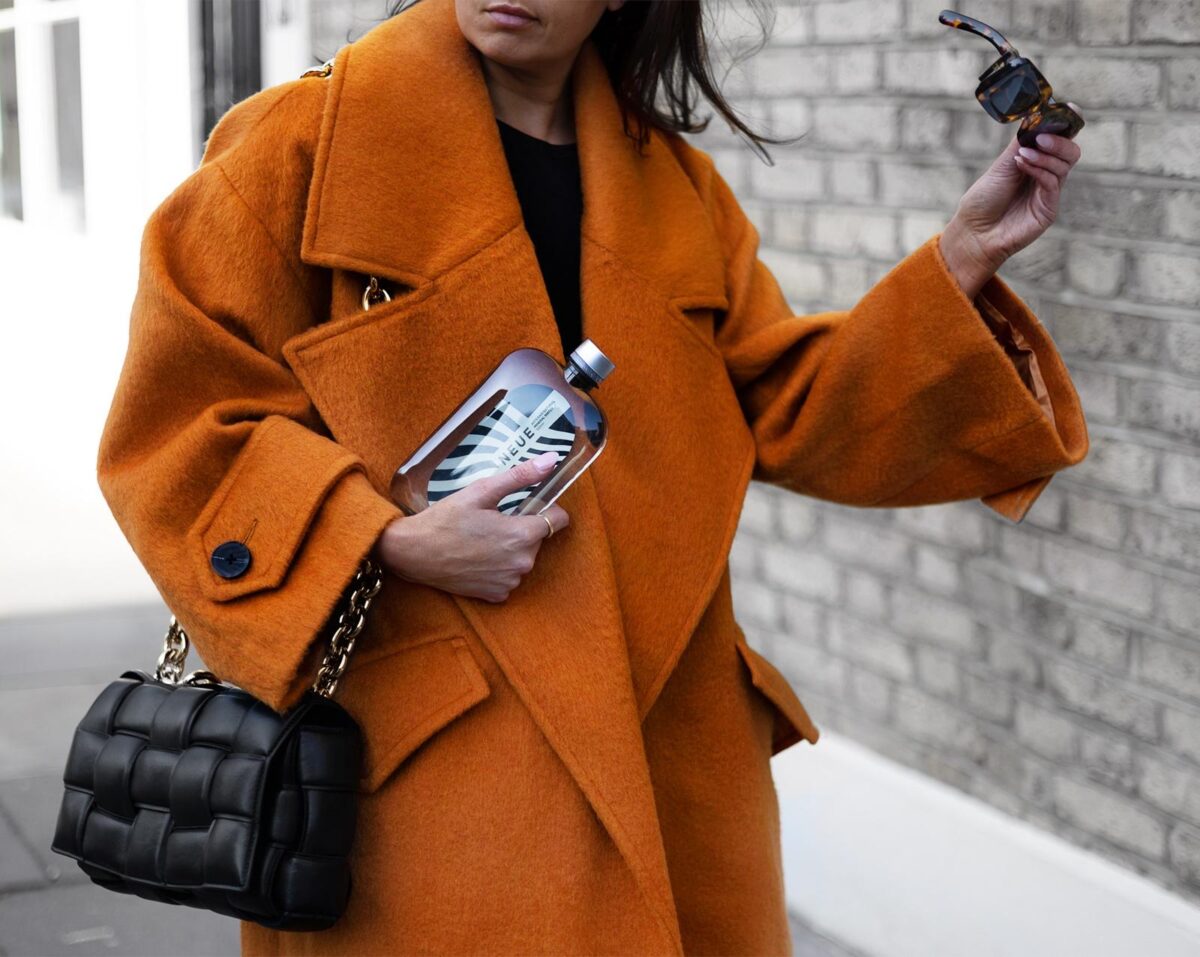 The response to the brand has been phenomenal in the few months since launch. As well as being in some of London's finest retailers like Harrods andPanzers Deli, we also had our bottles at London Fashion Week, GQ Man of the Year Awards and will also be in Paris Fashion Week as well as some exciting events in 2023.
What's next for NEUE water?
We're currently fundraising in order to keep up with demand, so that's a big focus for 2023. Then we plan to grow further in the UK and take up some of the international requests we have had for the brand