About Time You Met: Marieke Syed, Founder of SNACKZILLABy Angelica Malin
SNACKZILLA is an exciting new soft-baked oat cookie brand made especially for kids, available in two flavours – Chocolate and Golden Syrup. Marieke Syed, Founder of SNACKZILLA, created the brand born out of her frustration at not being able to find healthier snacks for her older children, that were filling, lunchbox ready, but with better nutrition than the junk food they craved. We chatted to Marieke about recently launching into Sainsbury's, her healthy snacking mission and what's next:
Tell us about SNACKZILLA: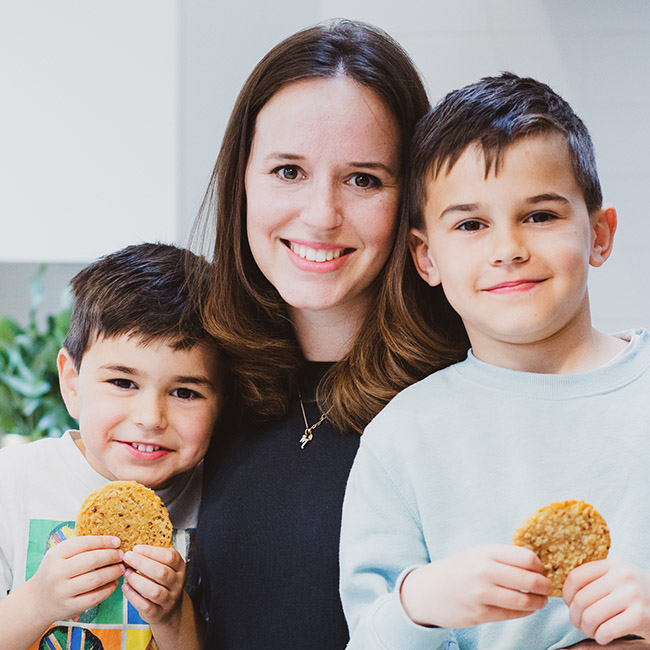 SNACKZILLA is a brand new healthy kids brand created by a London mum Marieke based on my granny's oat cookie recipe. Their soft bake cookies have 50% less sugar than the average sweet biscuit, with no artificial ingredients. They are high in fibre and made in the UK.
What made you want to enter the crowded market of FMCG?
Three years ago, I grew frustrated with never knowing what snacks to give to my 10 and 8-year-old kids. They had grown out of the healthy baby and toddler brands, but just wanted junk. Why wasn't there anything out there that appealed to my kids, but also appeals to parents who wish to reduce the amount of sugar their kids consume? It looked like a gap in the market to me – and that's how SNACKZILLA was born.
What did you do before SNACKZILLA?
Prior to SNACKZILLA, I was the COO of London Craft Week, a yearly festival celebrating the best of craftsmanship from around the world.
What have been the biggest challenges to launching a cookie brand?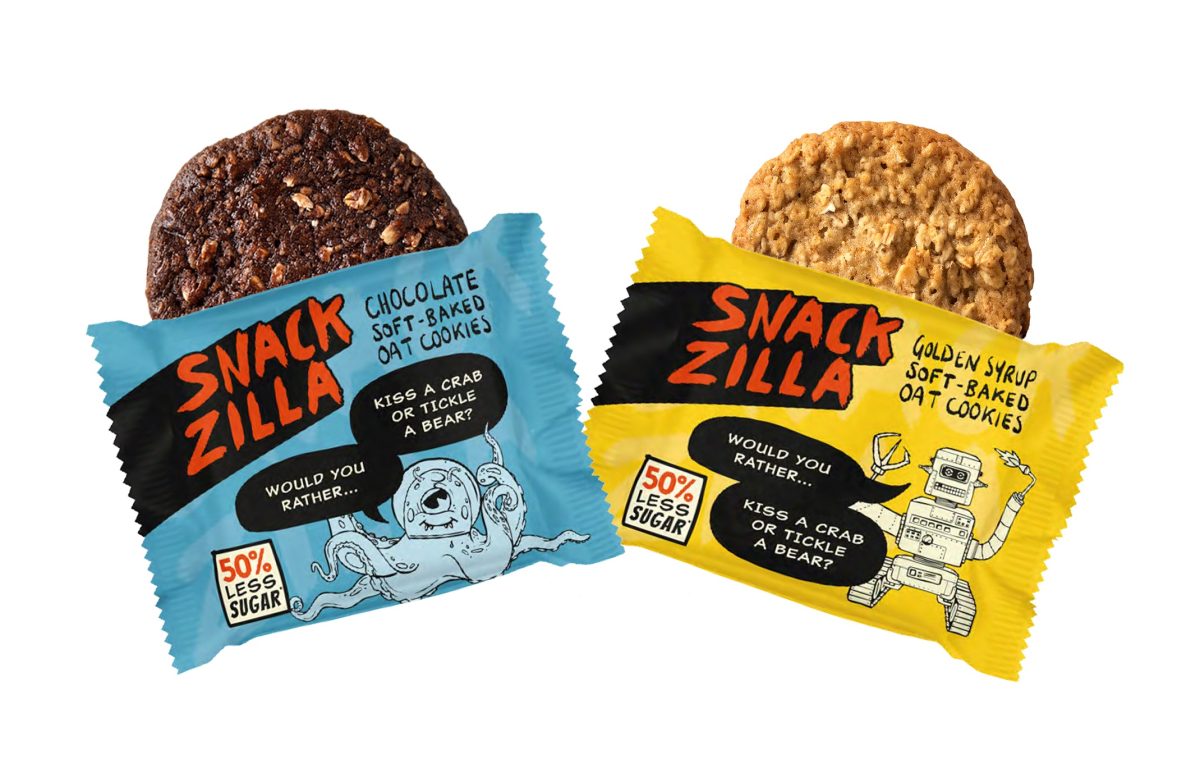 The biggest challenge so far has been trying to make an inherently unhealthy product into a healthy one! Biscuits and cookies by their nature are full of fat and sugar, it's the combination of those things that give it taste, give it structure and give it a decent shelf life. When you start messing with the make-up it becomes a scientific innovation challenge! It took 3 years of development work to find the perfect ingredients and recipe that would allow us to meet the government guidelines on healthier products.
Please share one inspirational quote for launching your own business:
'Just do it' was what my mentor kept telling me whilst I was procrastinating over whether to start SNACKZILLA!
How did you get involved with Give.Help.Share?
 When I met Jacqueline and Amanda during lockdown, I knew that their charity was the perfect partner for us, and so decided that for every carton sold in Sainsbury's, we would donate to their charity, Give.Help.Share.
The SNACKZILLA donations will support their school workshops that focus on healthy snack swaps. The workshops aim to provide children with the opportunity to learn about food, its provenance, diet and health together with budgeting skills in order to empower them to develop healthy eating habits and make informed choices.
Do you have plans to launch more flavours?
Yes! Currently working on new flavours and new products. Keep your eyes peeled.
What do you like to do in your spare time when you are not making cookies?
Sadly there is not much spare time when running a food business and taxiing 2 young boys around to various activities! But when I do have time, I love cooking for friends and family, and falling asleep whilst watching trashy TV!
Find SNACKZILLA direct on their website and at Sainsbury's in the Future Brands aisle at 70 stores nationwide & online at Sainsbury's.