About Time You Met: Loui Blake, Owner of Kalifornia KitchenBy Angelica Malin
With the influx of new vegan restaurant openings showing no signs of slowing down, the capital is once again welcoming a new plant-based restaurant into the fold, Kalifornia Kitchen. A fast paced and fun eatery located just off Tottenham Court Road, Kalifornia Kitchen aims to redefine the way we regard plant-based food and make it a regular go-to option for any hungry Londoner. We chatted to owner Loui Blake about his first restaurant venture, his vegan journey and what's on the menu:
Tell us a bit about yourself?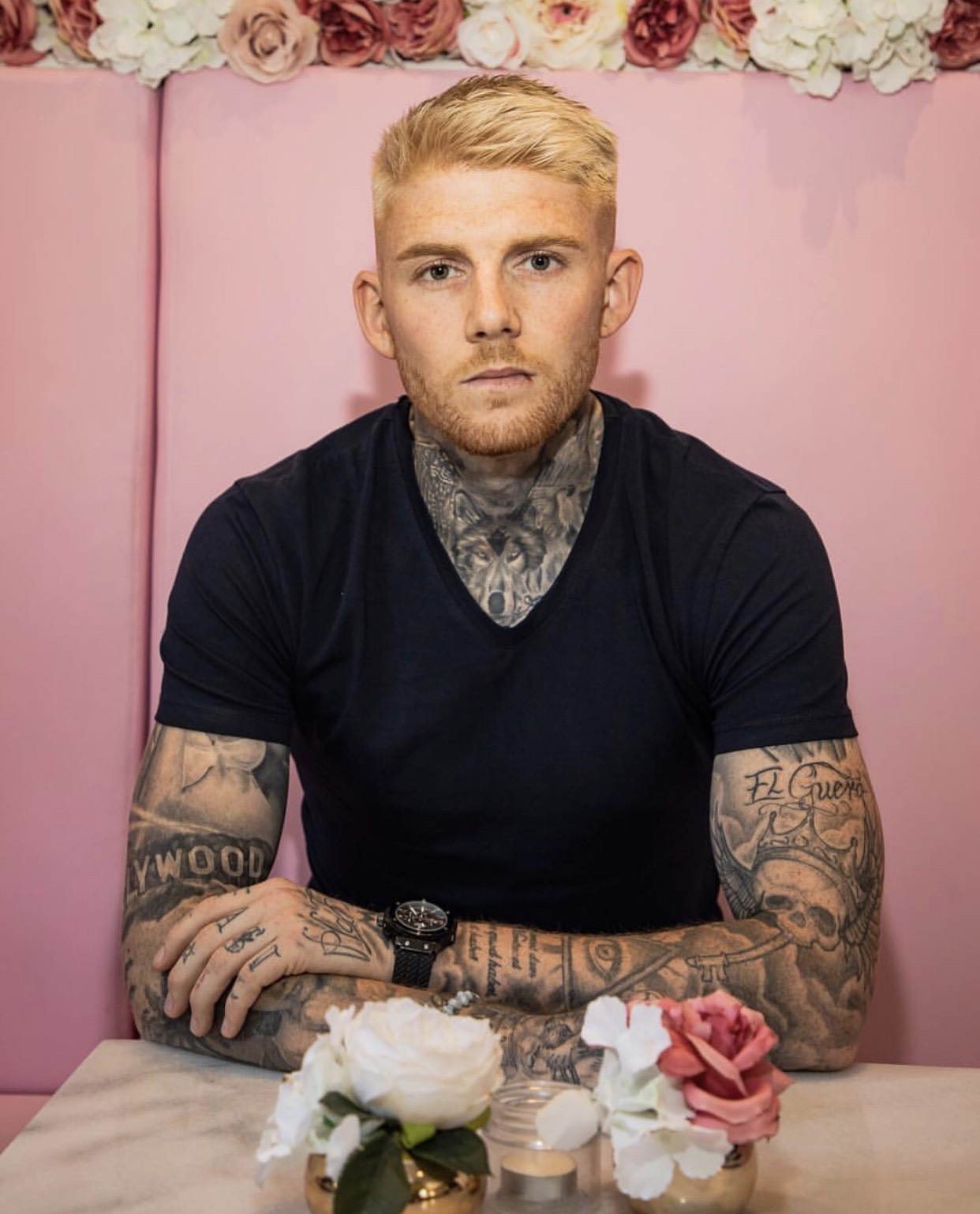 I'm a bit of a free thinker and always felt pretty shackled at school. I left at 16 and quickly decided not only I didn't like being told what to do, but I only wanted to do something I enjoyed. I set up a little football coaching business and at 18 moved to New York to teach soccer. I later moved to Mexico City and there, figured out I could move home and run my own version of the business I worked for, a large football academy. I moved back to my hometown of Norwich at 21 and set up the business, and the entrepreneurial spark was lit. I went on to set up businesses, doing other things I enjoyed (partying) which resulted in a student events business and then a nightclub.
I moved to London and continued in hospitality, running nightclubs by evening and a hospitality recruitment company by day. When I reached 25, I became a bit disillusioned with what I was doing and began looking at alternative ways of living and what impact I could have.
We hear you're a vegan – how long have you been a vegan and why did you decide to embark on this way of eating?
As a result of burnout and poor diet, I made myself very ill and began looking at hacks that would get me back to work. I researched which diets would give me the most energy, and after watching a documentary on plant-based diets, overnight decided I would try it for a month. I'm now 28 and haven't eaten an animal product since! The impact on my general health, energy levels and enjoyment of food has been incredible. I then came to understand the impact on the environment and how business could play a role in solving the associated problems, preventing more people from having access to these foods.
What's your ultimate go-to breakfast dish if you're cooking?
Having a bit of a sweet tooth and active lifestyle, I have an ultimate "start-the-day" smoothie that gets me going. 2 scoops of vegan protein powder·(Fit Delis is my favourite brand), dates, cacao powder, banana, maca, reishi mushroom powder and soy milk.
We are very excited about the launch of Kalifornia Kitchen in November – why did you choose this name and what inspired you to open the restaurant?
I've spent a lot of time in LA over the last few years and always feel spoilt for choice with the food there. I think as a kid, you watch TV and see California as sunshine, positivity and health. I wanted to bring this attitude to life through the experience of visiting our restaurant, and inspire people to choose healthy, live foods that empower them. The brand is a little cheeky, doesn't take itself too seriously, yet is easily identifiable and offers a form of "escapism" on rainy days!
What can diners expect on the menu? And what has inspired your menu?
We cook with plants. We're not huge fans of replicating meat dishes, although there is absolutely a place for it, but we choose to bring out the amazing flavours and textures of natural whole foods, with some unexpected variances. We've created 3 menus to suit the needs of guests at different times of the day: a fast but healthy breakfast, a lunch menu that packs lots of nourishing flavours but can be served quickly, and a sit down evening menu. Breakfast favourites are our beetroot puree on sourdough with avocado rose and lemon vinaigrette, or for lunch our kale caesar with blackened tempeh. For dinner, you have to try the miso aubergine with ponzu, and the risotto nero with sea vegetables and oyster mushrooms – the menu takes inspiration from around the world.
And drinks? We hear rumours of CBD lattes…
The healing powers of CBD are well documented and I've personally used it to great effect. We understand life is stressful, so our CBD lattes are a great way for people to inject a little calm into their mornings. We also have a number of health shots, like the immunity booster, and freshly prepared juices made fresh daily. We're passionate about turning people on to new superfoods and healthy concoctions.
What are you favourite vegan restaurants in London at the moment and why?
The street food scene in London is buzzing and there's always new vendors popping up with great offerings. You can't go wrong with The Green Grill and Club Mexicana. Unity Diner has recently opened, which is an exciting project with a great message, and Vantra has always been a personal favourite.
What makes Kalifornia Kitchen different from other vegan eateries out there at the moment? 
Many vegan restaurants are either producing meat substitutes that are unhealthy, or aren't pushing the boat out. We want to make plant-based foods not only accessible, but desirable, so we've ensured we appeal to everyone. We're not a vegan restaurant, we're a restaurant that happens to serve vegan food. We welcome anyone wanting a healthier food and drink choice, regardless of whether they're vegan or not.
Top three vegan influencers to follow on social media at the moment and why?
1. @TheLittleLondonFoodie – Clare puts so much work into her reviews and is always up to date with what's going on.
2. @Domzthompson – Dom is a great role model for men wanting to go vegan but are scared to do so.
3. @Dereksarno – The best food I have ever eaten has come from his home kitchen and his Instagram makes me constantly hungry!
What's your favourite London bar to hang out in at the moment and why?
I spent a lot of times in bars in my nightlife days, and one of my favourites even more so since they've done it up is the bar at the W Hotel. It's great to work from and then grab a drink or a bite (excellent vegan options!).
19 Percy Street, London W1T 1DY 
For more information on Kalifornia Kitchen, see here.