The second in our series of interviews with London's Breakfast Influencers as part of Lizi's Breakfast Week, where we get behind-the-scenes with the people sharing their creations with social media, and setting the trends for our breakfast recipes.
Here we meet Olivia Wollenberg, the mastermind behind Livia's Kitchen. After being diagnosed with food intolerances last year, Olivia set about creating deliciously crumbles that are good for you too. After Selfridges started stocking her crumbles, others followed suit. Meet the girl behind the oats: 
What inspired you to start Livia's Kitchen?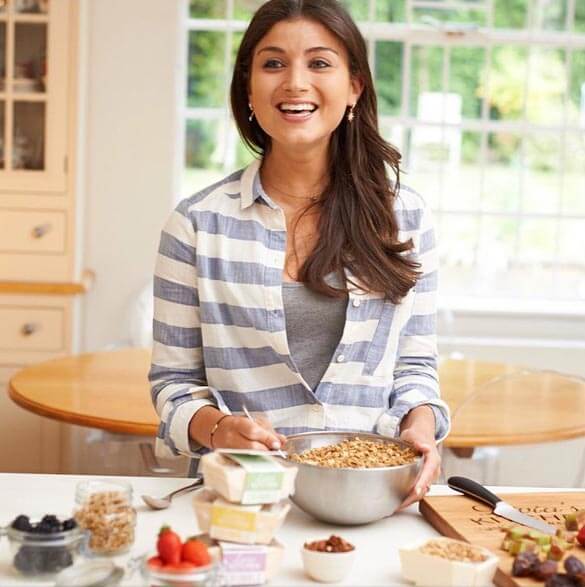 After being diagnosed with a whole host of food intolerances in 2014, I had to totally change the way I ate. The part I really struggled with was finding delicious desserts made without wheat, dairy, refined sugar and preservatives – some of the things I am intolerant to. I observed when going into supermarkets and even health food shops that many of the free-from options were filled with artificial flavourings and preservatives, and so it became almost impossible for me to satisfy my undying sweet tooth unless I made things for myself.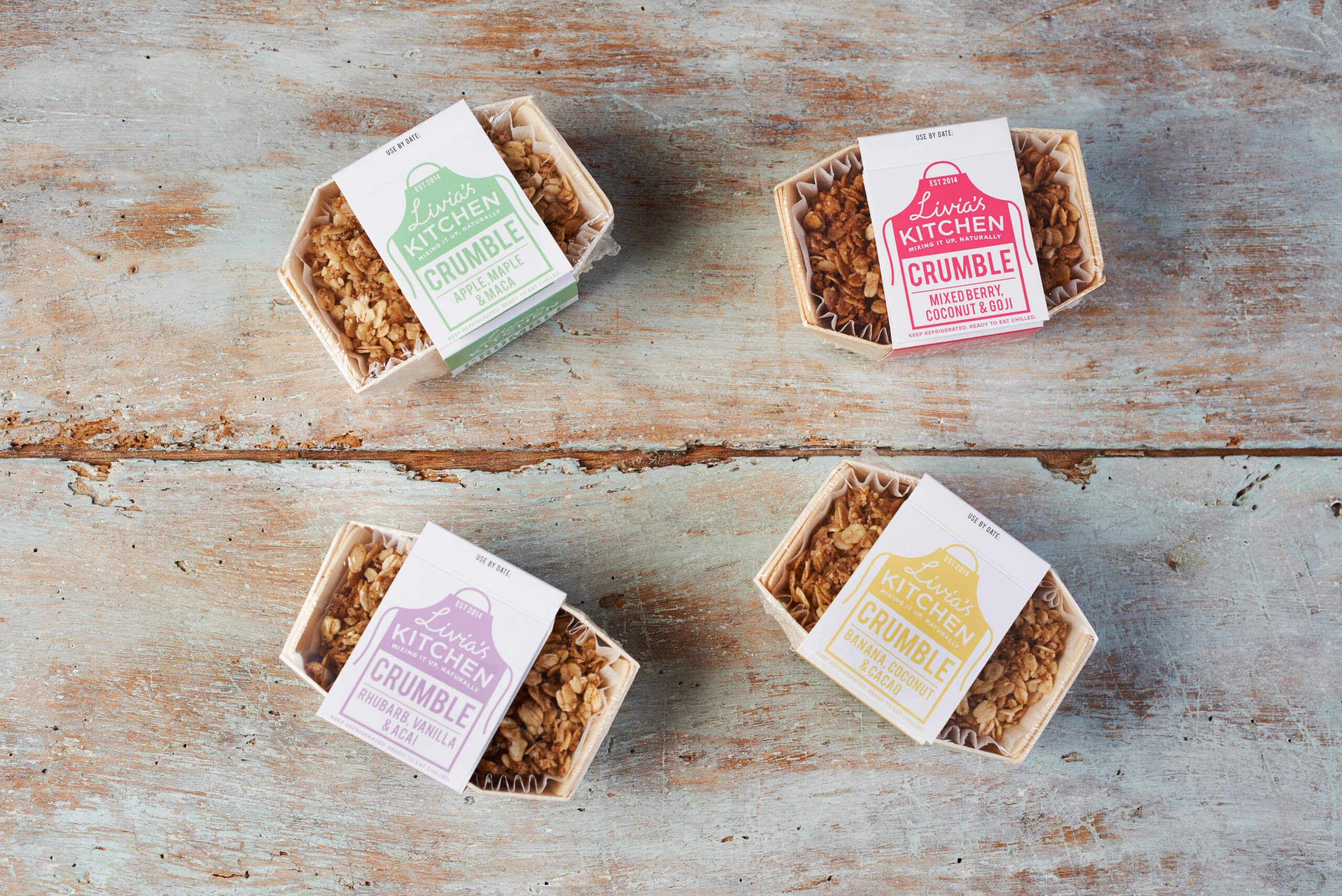 So it was then when I spotted a gap in the market which I quickly felt very passionate about filling. I wanted to create a range of desserts that offered a nutritional twist on the traditional ones without ever compromising on taste, and to spread the message that clean eating should not be associated with deprivation and restriction. Watching people who were making their way in the industry inspired me to go and do it for myself, and so Livia's Kitchen was born!
Why crumble?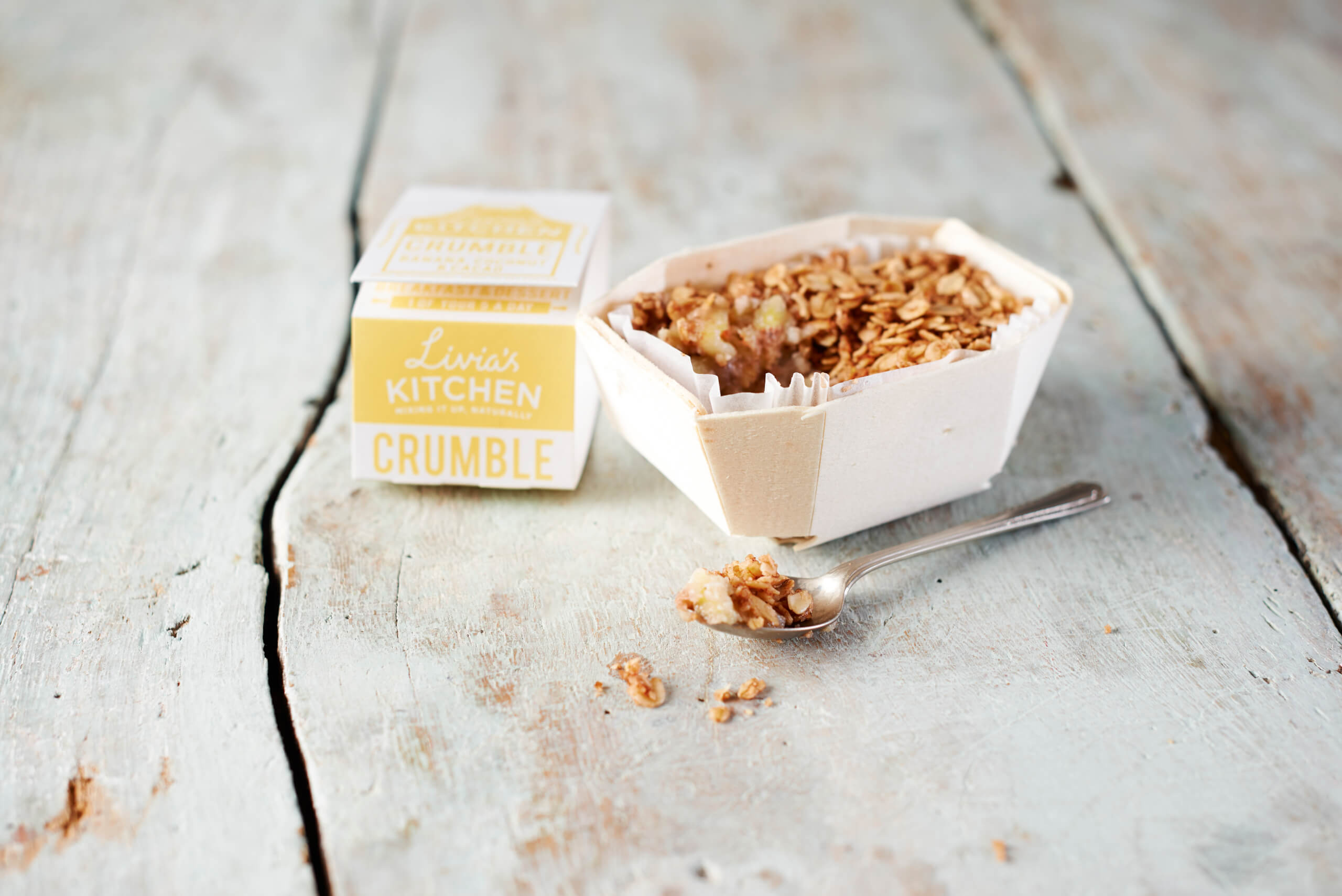 I wanted to do something that had never been done before. Although crumbles are one of Britain's all-time favourite desserts, there was no one company who made a range of different crumbles, and no one company who had ever made a healthier version of the traditional crumble. Once I identified that I wanted to start a business in this industry, I began experimenting in my kitchen like a crazy scientist and discovered how versatile the crumble could be. With endless fruit, and crumble topping options, I had so much room to put my own twist on the dessert, and I simply decided to go for it.
Funnily enough, when I first had the idea for the crumble, I had only thought of them tapping into the dessert market, not the breakfast one. But I soon realised after conducting market research that all of them, and in particular the banana flavour, were perceived as a great on-the-go breakfast option. This is one of the aspects of the product which makes it so unique. There are not many products on the market that you would like to have as a breakfast, an afternoon snack and a dessert.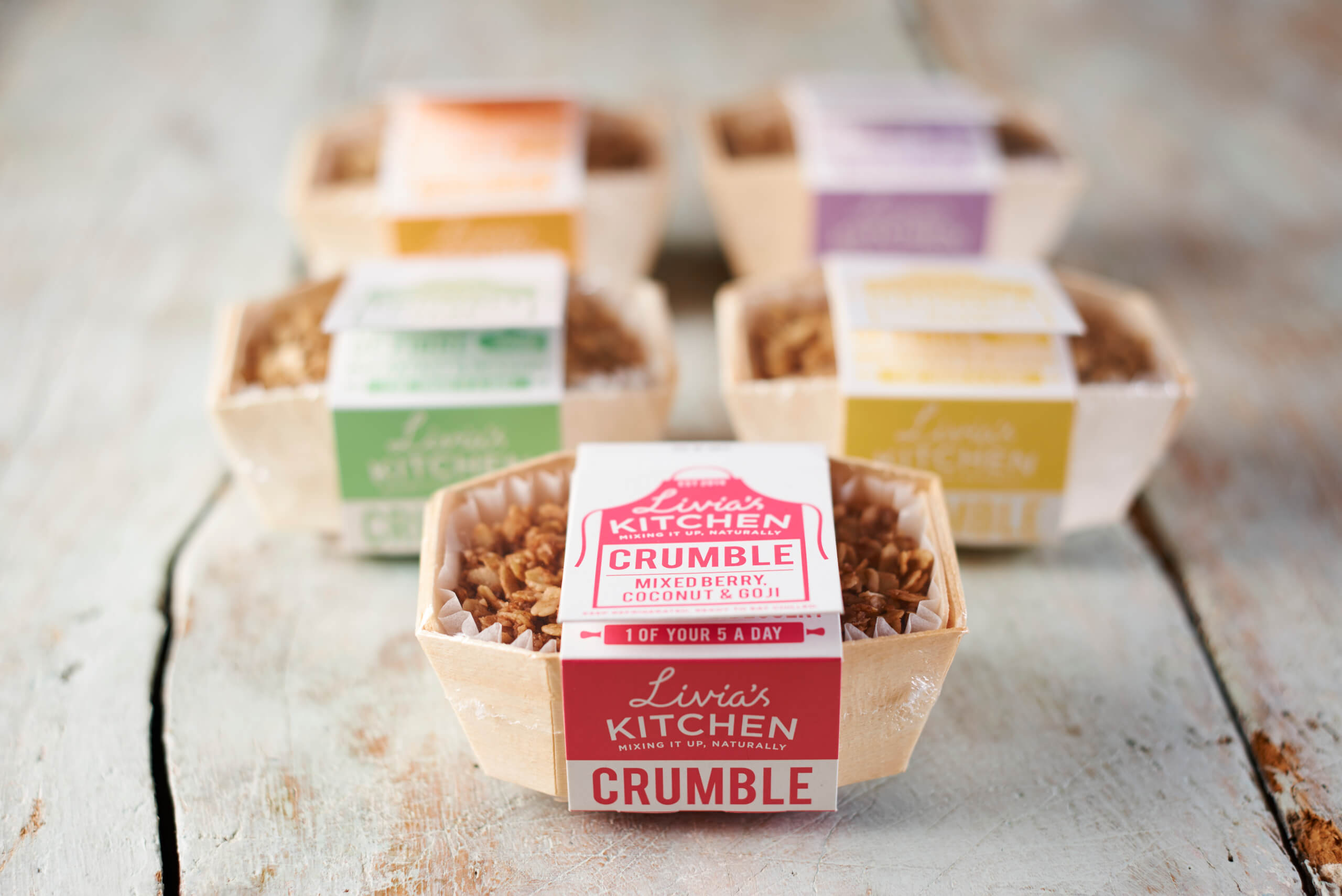 The crumbles make amazing breakfasts since they are a natural source of fibre, contain 1 of your 5 a day, and host many more nutritional benefits. Although Livia's Kitchen concentrates on sweet things, the ingredients I use allows them to be a great breakfast options, and I hope this theme continues as my company grows.
What's your ultimate go-to breakfast dish if you're cooking?
Porridge all the way. I just cannot live without oats. I am one of those people who always wakes up hungry, and so I love to have something satisfying. Porridge is so great because you can add so many ingredients to it so you can have something different every day! On weekends I usually make egg-white omelettes filled with lots of different vegetables.
Where do you like going for breakfast in London?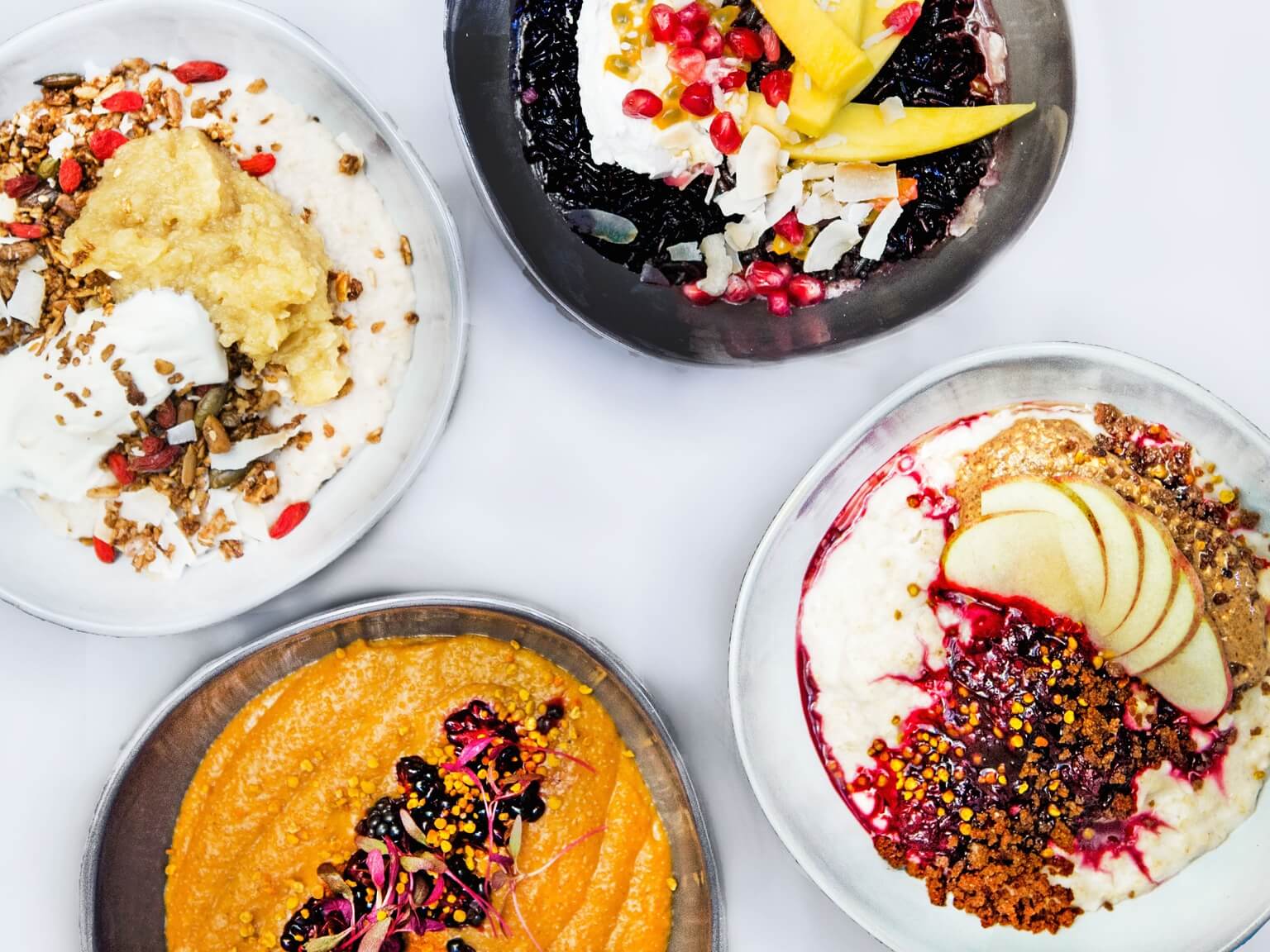 26 Grains. My friend Alex has opened the cutest little place specialising in porridge. What could be better. She is so talented and does so many things with porridge I never knew possible. All you porridge fans have to go.
What's the best breakfast you've had abroad?
LA does breakfast so well. Pretty much everywhere you go for breakfast there serves oatmeal or buckwheat pancakes which are stacked so high and covered with fresh fruit and maple syrup. Dreamy!
London's best bakery is:
Before I had all my intolerances I used to love Princi. They did great brioche buns.
London's best Bloody Mary is:
The pub just up the road from where I went to school, Red Lion and Son in Highgate Village. The Bloody Mary there is freshly made each day, and nowhere competes with this.
Post in association with Lizi's Granola. For more information, see Livia's Kitchen website here. Follow Livia on Instagram here and on Twitter here. Photo credits: Livia's Kitchen.