About Time You Met: Helen Bagnall, Founder of ALSO FestivalBy Angelica Malin
Looking for a new festival this summer? May we introduce ALSO festival, a three day extravaganza bringing together an array of unique activities, talks and loads more. We chat with founder Helen Bagnall about the inspiration behind ALSO and this year's lineup:
For anyone who isn't familiar with ALSO Festival – can you give us a little lowdown? 
ALSO brings to life the biggest and boldest ideas from art, science, psychology and philosophy with immersive talks and experiences. Across the programme ALSO seeks to find out more, from the personal to the universe itself.
We've been picked by The Times and The Sunday Times for their Top 40 Summer Festivals, and by Stylist Magazine for being the best festival for 'high brow high jinx.' We've been described as 'TED Talks in a field' and as a festival with 'ideas in spades'; we are the go-to festival for interesting ideas brought to life, with fabulous food, all set in 50 acres of beautiful lakeside parkland.
What inspired you to create such an event centering around science, psychology and philosophy? 
ALSO is a branch off from Salon London, which was founded in 2008 when Juliet Russell and I were inspired to create a new learning experience and to uncover more about science and arts. We didn't just want to go to the pub and talk about other people or work. We wanted to talk about things we didn't know about.
What's the story behind ALSO Festival? 
We found our London Salons didn't go into enough detail for some of the very big ideas (quantum theory, epigenetics, the history of cocktails). Also it's so much easier to think about ideas when you're in 50 acres of lakeside parkland.
It felt like a natural progression to give our audience longer to immerse themselves in ideas and experiences. Salon works brilliantly as an evening event, but there's a different dynamic at a festival. Everyone's more relaxed and the pace means you have time to really immerse yourself the ideas that are being presented and the new skills you might have picked up.
What will take place at ALSO Festival? What can people expect over the course of the festival weekend?
Across the weekend the festival will welcome professors, authors, theorists and more to share their ideas and bring them to life in a live setting.
There will be world class talks and discussions, loads of chances to get involved and stuck in to something fun and different by day whether grappling with songs in our icons workshops, dressing yourself with flowers, or designing your own perfume. And there's incredible banquets, comedy, cabaret and DJs by evening.  Lots of wild swimming, amazing wines and craft beers, and food like you've never experienced at a festival.
Highlights include a Saturday Siesta Short Story session with Helen Oyeyemi; The Poetry in Gravitational Waves with Prof David Tong; The Power of Storytelling with Natalie Haynes and University of Oxford's Dr Charles Foster will be asking: 'Could you live like a badger? He did exactly that while researching his latest book.
Tell us a bit more about the people of ALSO Festival and who is involved?
ALSO was co-founded by the brilliant Juliet Russell, a vocal coach on ITV's The Voice and I (international award-winning screenwriter and author).
Who are you most looking forward to seeing?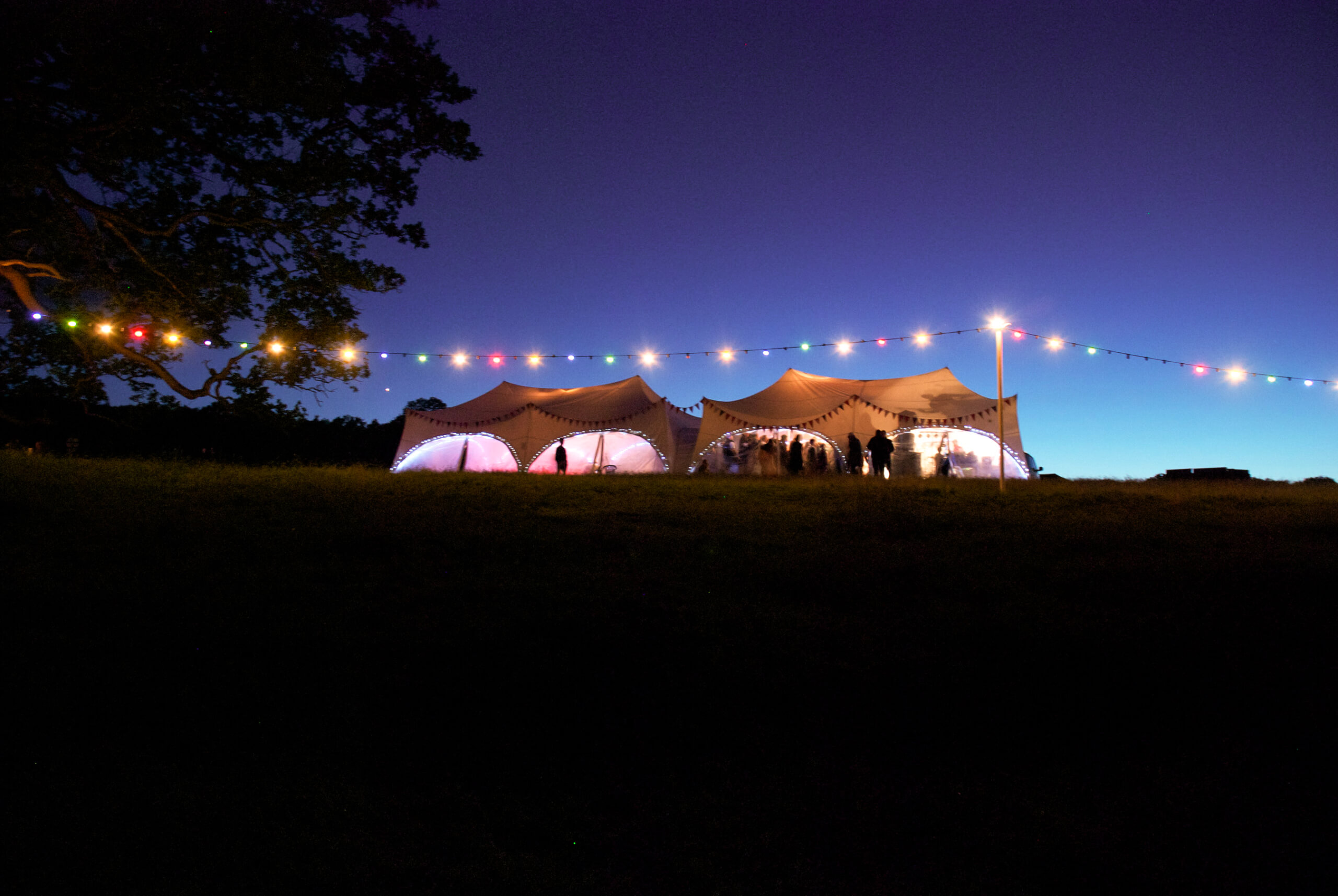 Saturday night's Truth or Dare Banquet should be a lot of fun! An immersive theatrical and visual experience accompanied by an innovative tasting menu and our now legendary, high-octane, pudding procession.
Multi sensory experiences are a big part of what we do and this year we're bringing a scent to life (created especially for Also by 4160 Tuesday's perfumer Sarah McCartney) though a new choral piece, performed by London International Gospel Choir.
This year there will be activities and talks exploring the theme of 'Truth or Dare' – how did you come up with this idea? 
ALSO encourages experiences without constraints and the opportunity for everyone to try and learn new things. It was a natural progression to call this year's theme, Truth or Dare. It reflects the very ethos of the festival.
Favourite brunch spot in London? 
The Portobello Garden Cafe for brunch – it's like stepping in to another world!
Favourite place in London for coffee? 
Coffee Plant when feeling local. Grangers when feeling aspirational.
Weekend tickets for Also with camping start at just £120. Luxury camping available with the Safari Hotel option. Tickets are available here – http://www.also-festival.com/tickets.