Crazy about coconuts? You're in for a treat, as this week we've got a whole week dedicated to them! We've teamed up with our friends at The Coconut Collaborative for special Coconut Week on About Time – for coconut inspiration, follow Coconut Collab on Twitter here, like them Facebook here and keep up to date by using #CCcoconutweek.
So who are The Coconut Collaborative? Well, The Coconut Collaborative was founded by James Averdieck and Steve Bessant, who wanted to spread the coco-love far and wide by bringing together like-minded coconutters to feast on their delicious dairy-free treats. We sit down with Steve to discuss health, free-from products and, well, coconuts:
Hello guys. So, what inspired you to start Coconut Collaborative?
We started The Coconut Collaborative because we believe in the power of the humble coconut. We had a vision to build a coconut brand that was great tasting, vegan and free from all major allergens, something that wasn't available on the market. We wanted to make the best tasting, healthier coconut versions of traditional dairy ranges – so that's what we did!
What does health mean to you?
Health has always been and still is really important to me and has without question shaped my life, I love fitness and I'm always training for my next challenge, this year it is the Maratona bike ride and my second Ironman event. I have also been running my clinic for the past 20 years where I specialise in holistic rehabilitation. I use various modalities of holistic practices to help my clients, whether it's recovering from injury or various health complaints, or helping athletes achieve greater performance. Throughout my years in clinic, I have seen the effects of neglecting your body in terms of diet, exercise and too much stress. For me, nothing is more important than keeping myself and my family healthy.
There's been a high demand for more dairy-free and vegan products, why do you think this is?
I think consumers are not only becoming more aware of what goes into their food, but also how their food is produced and sourced, which in turn has caused a move away from animal produce. In my clinic I have been advising my clients to avoid dairy for over 15 years, because of the issues it can cause with digestion and I think this message has finally become more mainstream. I don't believe most people can effectively digest pasteurised cows milk products. As well as this, the cost of food has declined considerably over the years and unfortunately the quality has suffered because of it. Many consumers do not want hundreds of unnatural ingredients in their food, free from products tend to have cleaner labels because their consumers are more label savvy.
What makes you different to other coconut products on the market?
We know there are lots of people trying to avoid dairy, but we really want to appeal to a wider audience as well, our products not only taste great, but are packed full of healthy coconutt-y goodness. Our range appeals to lots of people, whether that's those who enjoy eating healthily, those who want to avoid refined sugars and people who just love coconut. We have lots of families that may have one dairy intolerant child that are switching for the whole family for health and taste reasons. We also have a lot of vegan fans as we offer them a tasty alternative to other vegan products.
You've created both coconut yogurts and ice cream – are you planning on releasing different food items in the future?
Being a small brand the biggest opportunity is always with innovation, we have built our business on creating new and great tasting free-from coconut products. We were first to launch coconut milk ice cream in the UK, the first to launch coconut & almond milk yoghurt and with James Averdieck (Gü founder) our other Co-Founder how could we not bring a dessert range! Launching this week are our little choc pots and another UK first in coconut & vanilla rice pudding, both great tasting dairy-free and made with creamy coconut –  a healthier alternative without compromising on taste.
Favourite product from the range and why?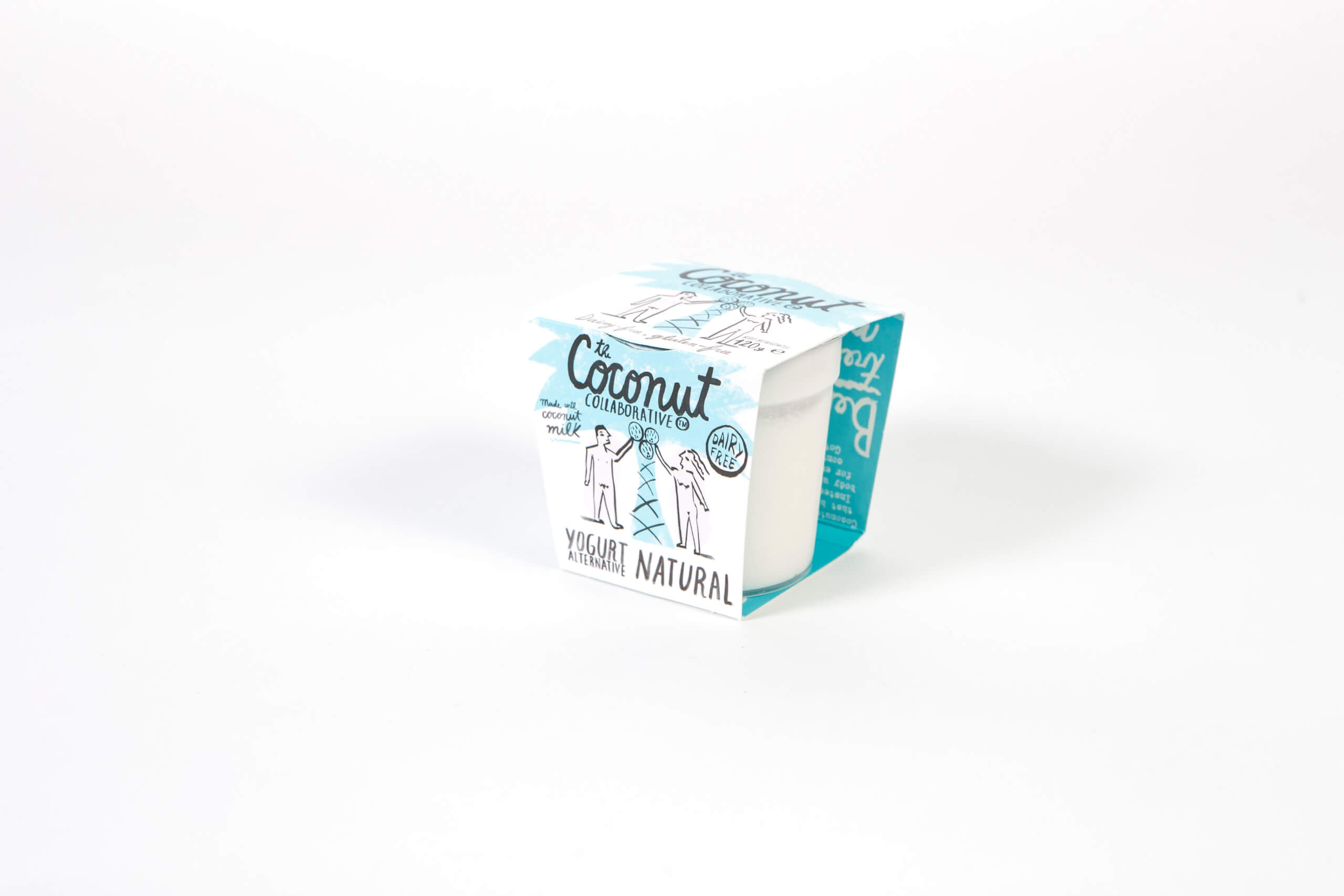 I'm a big fan of the straight up natural coconut milk yogurt that I add as an ingredient to lots of recipes at home including chia seeds and fruit to start the day and creamy curries to finish it.
You recently launched a coconut yogurt with almond milk – how did that idea come about?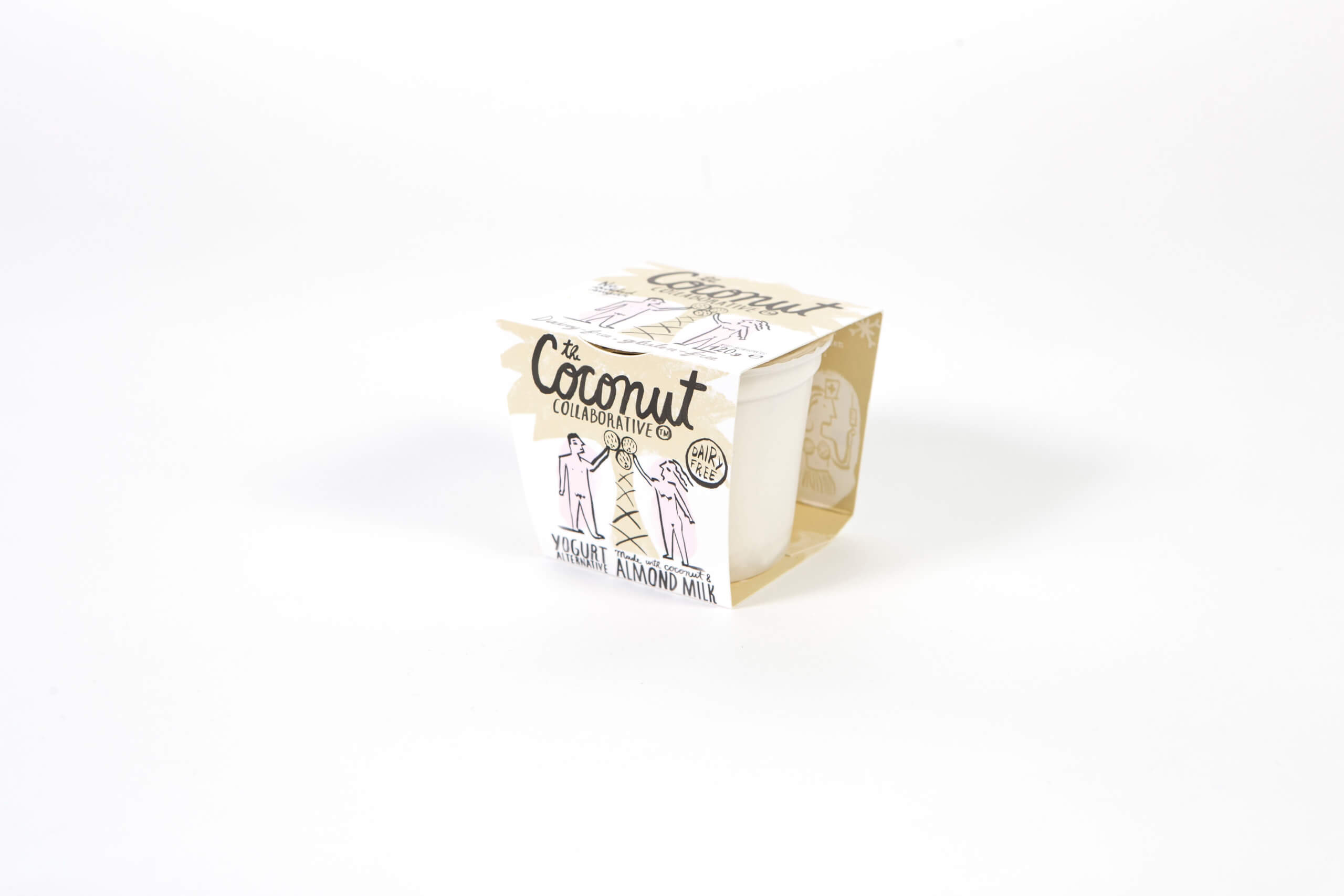 We have seen huge rise in popularity of almonds as an ingredient and a flavour, whilst boasting some strong health benefits. We thought it would make a great tasting and clean combination for our health conscious consumer.
London's best breakfast can be found at:
I love going out for breakfast and my current favourite in town is the Chiltern Firehouse. I'm also a big fan of The Wolseley both offering some traditional favourites with some modern and tasty twists.
Favourite place for coffee in London?
Local to the office, Keen's in Artillery Row in St. James make amazing organic coffee.
 What's the plan for The Coconut Collaborative in 2016?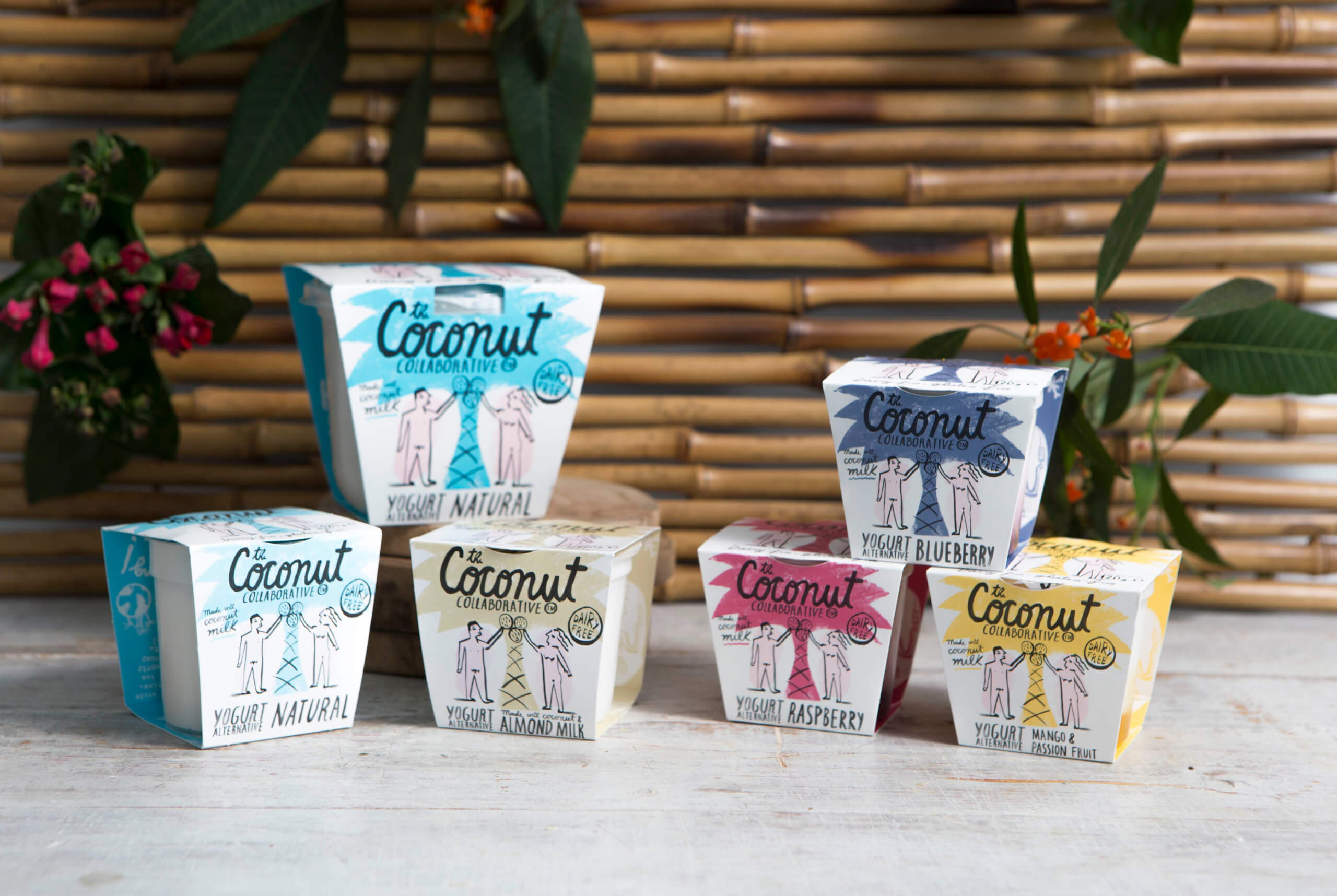 We have built a great team and we love bringing our innovative ideas to life. Everyone gets involved in the next idea and everyone's opinion counts. We are actually working on another UK first that we are sure will be a great hit, so watch this space. We have also launched our range into Europe so we're busy spreading the coco-love.