Cat Ashton was appointed as Head Chef at Paradise by way  in Kensal Green earlier this year. Aussie born, Ashton was previously Head Chef at  Petersham Nurseries. Bringing contemporary European flavours to the fore, Ashton is developing the Parlours's culinary offering whilst continuing its commitment to thoughtfully sourced, high quality, honest food. We get to know the lady behind the downright tasty dishes being created in the kitchen.
Tell us a bit about your journey to where you are now. How hard has it been to climb the chef ladder?
Starting out in bakeries and cafes since I was 14 years old in Byron Bay, Australia. I've let my journey take me around the world. First into the fine dining scene when I was 17 in Melbourne, to working my way up in some of the best restaurants (Sarti, Momo, Stokehouse) and then my travels took me to work experience in Boston, Istanbul and Scotland. It was after my travels through the continents that I settled in London. I was invited to help run the Michelin-starred restaurant Petersham Nurseries with Greg Maluof. My love for fresh, seasonal and simple produce evolved and grew. It has been a long and hard journey but so fruitful and motivational, I have loved every minute.
Do you think being a woman in the food industry is a help or a hindrance?
Help. It has always been a one sided affair, being the only girl in a crew of 8 boys has always been very common – but I love it! I have always loved my boys, having to keep up with them has given me one of the best learning curves as you always go above and beyond to be noticed, and you always do.
What's your first memory of food? Have you always wanted to be a chef ?
My first memory of food is when I started making cakes when I was 11.  My fascination with the cookery world started when I was very young. I was watching Jamie Oliver on TV, his passion and enthusiasm just inspired me. He basically was shouting from the roof top about the simplest ingredients like smell of fresh parsley and the taste of a beautiful Italian basil. Instantly, I was obsessed. My mum came along with me on my journey, supporting me 100% by buying me cooking books, pasta machines and knives since I was 12.
You've worked in some incredible restaurants around the world – what country has inspired you the most and why?
Turkey, hands down. Working in Changa in Istanbul for a month opened my eyes to a different world, a different culture, story, produce and way of life. The beautiful grilling smell of the street vendors and the cooking of koftes, or the rich, sweet perfumes of the Turkish delight shops along Istiklal street.
Plates – do we still need them? How do you feel about serving food on things that aren't plates?
I believe plates will always play a part in the food world. But for me it's all about variety, different shapes, sizes, bowls and textures. I think themes are really important, but it's all about tying them in to the venue in which you operate. I do love good wooden boards, ceramics and Spanish terracotta.
What's your signature dish?
It's a tie between my seared tuna or the slow roasted lamb we do at Paradise. For the summer months, my seared sesame tuna with avocado fattoush salad and tahini yoghurt, inspired from my travels around Turkey and from my mentor, Greg Malouf. My ode to the winter months is my slow roasted lamb shoulder, parsnips puree, spices swiss chard and Marsala jus. The warmth, comfort and love in the dish keeps people coming back for more, with completely empty plates frequently coming back to kitchen with customers regular mopping up the last of the beautiful sauce with a warm remarry roll.
The best thing about your job:
Teaching. I love inspiring not just my chefs but my entire team about the ethos and love in creating a seasonal and sustainable menu. Sourcing beautiful ingredients from around the world and showcasing how good food can be produced in an ethical and sustainable environment. It becomes a complete cycle when our customers at Paradise can resonate with the passion and enthusiasm about food that I love instilling in our staff.
The worst thing about your job:
Long hours. An 85 hour working week can be quite common for me. But when it's in such a great environment, with great people and good food, it is all worth it.
London's best restaurant is:
After a recent visit to Dabbous last week, it is new love. Ollie Dabbous seasonal menu is full of colours, textures, flowers and flavours. All my favourite things. His tasting menu was one of the best tasting (and value) menus I have had in a while.
London's best cocktail bar is:
Milk and Honey. A London institution that has lasted the time, with all the niches and cliches of the cocktail world. Unfailing excellence, perfect cocktails and great staff.
Bloody Mary or Mojito?
MOJITO! I love the freshness and flavour. Fresh lime and torn mint, my favourite smells and tastes!
Where would you go for a coffee fix?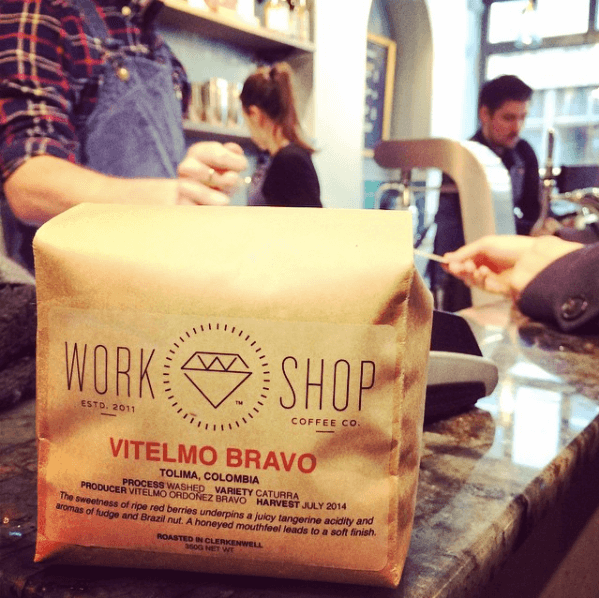 Workshop Coffee Co. Seriously good coffee, perfect buzz and just the right amount of sass.
If you're hosting a dinner party, what's your go-to dish?
My go to dish is one of my favourite desserts, Bailey and banana bread and butter pudding. My housemates go crazy when they can smell in in the oven and not once has there ever been left overs. I learned how to making it when I was 14 from one of Jamie Oliver's cookbooks and haven't looked back since, tweaking and perfecting it over the years (and of course, the amount of baileys has considerably increased).