About Time You Met: Annabel Thomas, Founder of Nc'neanBy Angelica Malin
Annabel Thomas is founder of Nc'nean, a young, independent, female-led distillery based in the Scottish Highlands. The distillery has recently released its highly anticipated, first Organic Single Malt Whisky as well as a creating a world-first for the spirits industry with the first-ever 100% recycled clear glass bottle.
We chatted to Annabel about how the business has changed during the pandemic, her inspiration behind the brand, and what's next:
What inspired you to start Nc'nean?
It was really a realisation that there was not enough focus, in my view, on sustainability or creativity in Scotch. This was back in 2012/2013 and we had had this idea to start a whisky distillery in some old buildings on my family's farm. I absolutely love Scotch – the taste of it but also what it represents, and I also strongly believe that it needs to keep moving with the times. And in my view, that means revolutionising the approach to sustainability as well as thinking more creatively about flavour creation and how we communicate.
Why is sustainability so important to you?
I think it is the biggest threat that our generation has the responsibility to tackle, and I think all businesses have a responsibility to play their part in tackling it. Businesses as a whole can have more influence than individual actions (though those are important too), and I think that even if the government isn't forcing it, businesses should take responsibility for their own actions.
It's never easy; it generally costs more, we're often trying things for the first time which means encountering failure, but ultimately we are creating a luxury product and need to take responsibility for that.
What's the most important lesson you've learned about the whisky industry?
The biggest surprise was how lovely everyone is! It is the most friendly industry imaginable, even to us newcomers and that is just lovely. 
What's the biggest challenge you've faced since starting Nc'nean, and how have you overcome it?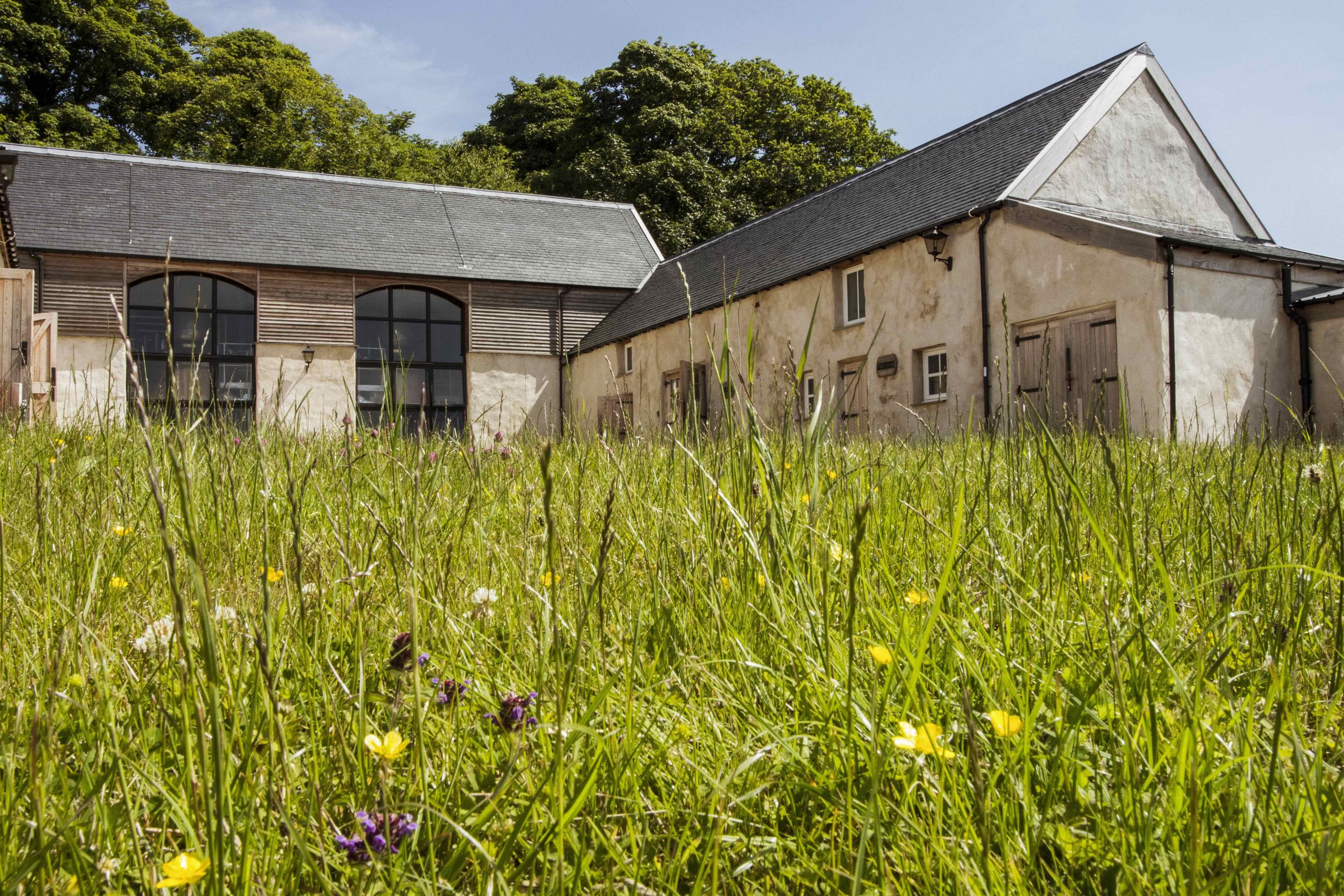 This might be the most difficult question! There have been so many challenges, I don't know which to pick as the biggest. I suspect really it was raising the money in the first place – because if we hadn't overcome that hurdle we could never have got started. Since then our master distiller, Dr Jim Swan, died just as we were commissioning the distillery which was incredibly sad.
Your distillery is based in the remote Scottish Highlands, how do you juggle the work/life balance?
In pre-covid times I travelled a lot between London, where my family are, and the distillery. That has obviously changed since Covid, but in general, working from home is a good thing to balance out all that travel. On a more practical note, I have a very understanding husband and an amazing nanny to help look after our daughter!
You launched the Whisky'd Away initiative last year to inspire more women to work in the whisky industry, why do you think there are still gender-based stigmas attached to whisky?
Definitely – because I still get asked whether I actually like whisky! There is definitely a perception that women don't like whisky (which is not true – but I think does put some women off trying it) and there is also a gender imbalance across the employees of the industry. I think both of those need addressing.
Nc'nean recently broke a world record for the first bottle from a new distillery to be sold at auction, how did that feel?
Great! It was so far from what we had imagined – really we'd only planned the whole thing as a way of raising money from charity, we never envisaged it would get anywhere near a world record! But it was great to raise so much money for charity and of course, raise our profile as well – a lovely unintended consequence!
Nc'nean whisky has been many years in the making, why did you feel now was the perfect time to release it? 
We have always planned to release a young whisky – we designed the spirit with this in mind and picked great casks. So we have been very happy with the liquid from the beginning – and then it was just a question of waiting for the '3-year-old' Scotch whisky regulations to kick in so we were actually allowed to call it whisky!
How have you adapted the business during the pandemic?
Like everyone we've had a much bigger focus on the online world – we created a new website, we've improved our e-commerce fulfilment and started to dip our toe into the world of online advertising. The team at the distillery, thankfully, were able to continue production and, whilst we had to close our distillery to tours, it gave Amy, our visitor and sustainability manager, the opportunity to focus on some of those longer term projects.
What advice would you give for people that are looking to found a drinks business?
Probably the advice I would give to anyone founding any business – which is you need to REALLY believe in what you are doing. Because it will be hard and you'll need to call on those reserves when the going gets tough. And also test your product 'pitch' – it will need to stand up to the scrutiny of the real world so make sure you test it rigorously before you take the leap.
 How do you like to switch off from work?
Well, I have a nearly 3-year-old daughter so she provides plenty of distraction when I venture out of my study! Otherwise, I love exercise – hiking, cycling, gym and food – exploring London restaurants and bars is my favourite thing – which has made the last 6 months rather sad. I'm enjoying being able to get out again now and support the places I love.