About Time You Met: Ali and Jonathan Recanati, Founders of Farmer JBy Angelica Malin
Headed up by husband and wife, Jonathan and Ali Recanti, Farmer J is a healthy and wholesome restaurant, famous for its veg and protein packed Fieldtrays. The duo first opened a site in Leadenhall, feeding hungry city workers nutritious  grab-and-go fare, and recently opened a second all-day hangout in London Bridge, serving dishes well into the evening, influenced by the Mediterranean and further afield. We chatted with Jonathan and Ali about changing careers, healthy lunches and what we can expect from the new restaurant:
You studied law, and worked in the City before opening Farmer J – what made you change careers?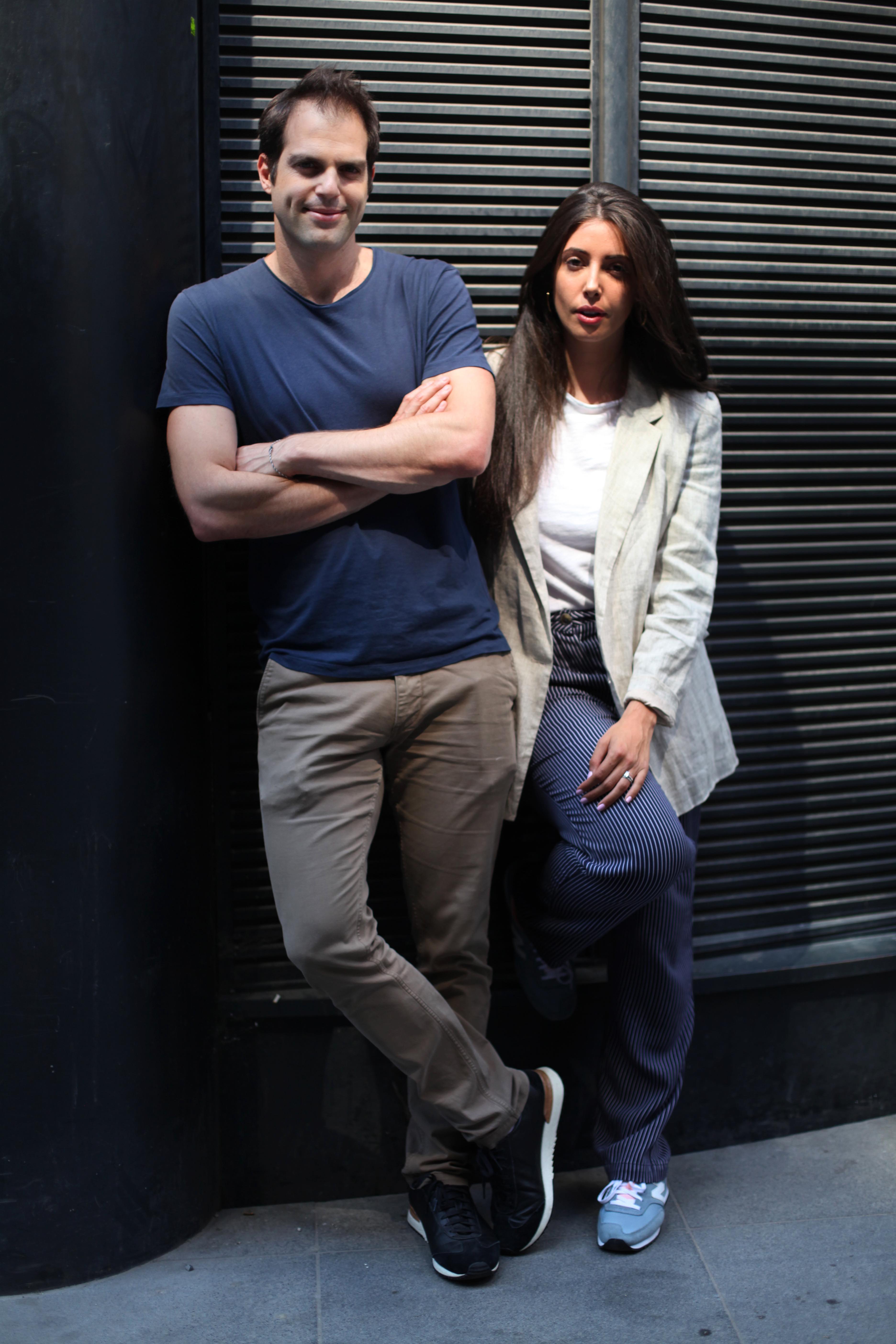 Jonathan: Before opening Farmer J I worked in banking, in the city, and felt dissatisfied by the fast food lunch offerings around me. They were either unhealthy, or overpriced, so I wanted to start something new that would be both healthy and affordable.
Ali: I used to work in law, which meant I was often working really long hours. My main passion is food, so I decided that if I was going to work long hours, I would prefer to dedicate them to something more creative, and something I was really passionate about.
You first started a blog, Baliboosta, that contested the millennial 'clean eating' trend – what kind of recipes were you creating? 
Ali: I wanted to focus on food that was honest and wholesome without being contrived. So many 'clean eating' influencers are giving out nutritional advice with no actual qualifications; with Baliboosta I wanted to take it back to basics, and write real, home-style recipes. I don't want to prescribe to any of these trends or fads, and I think that food can be healthy in the way that it's cooked, rather than cutting out food groups, like sugar or dairy.
Did any of your recipes from Baliboosta make it to the Farmer J menu?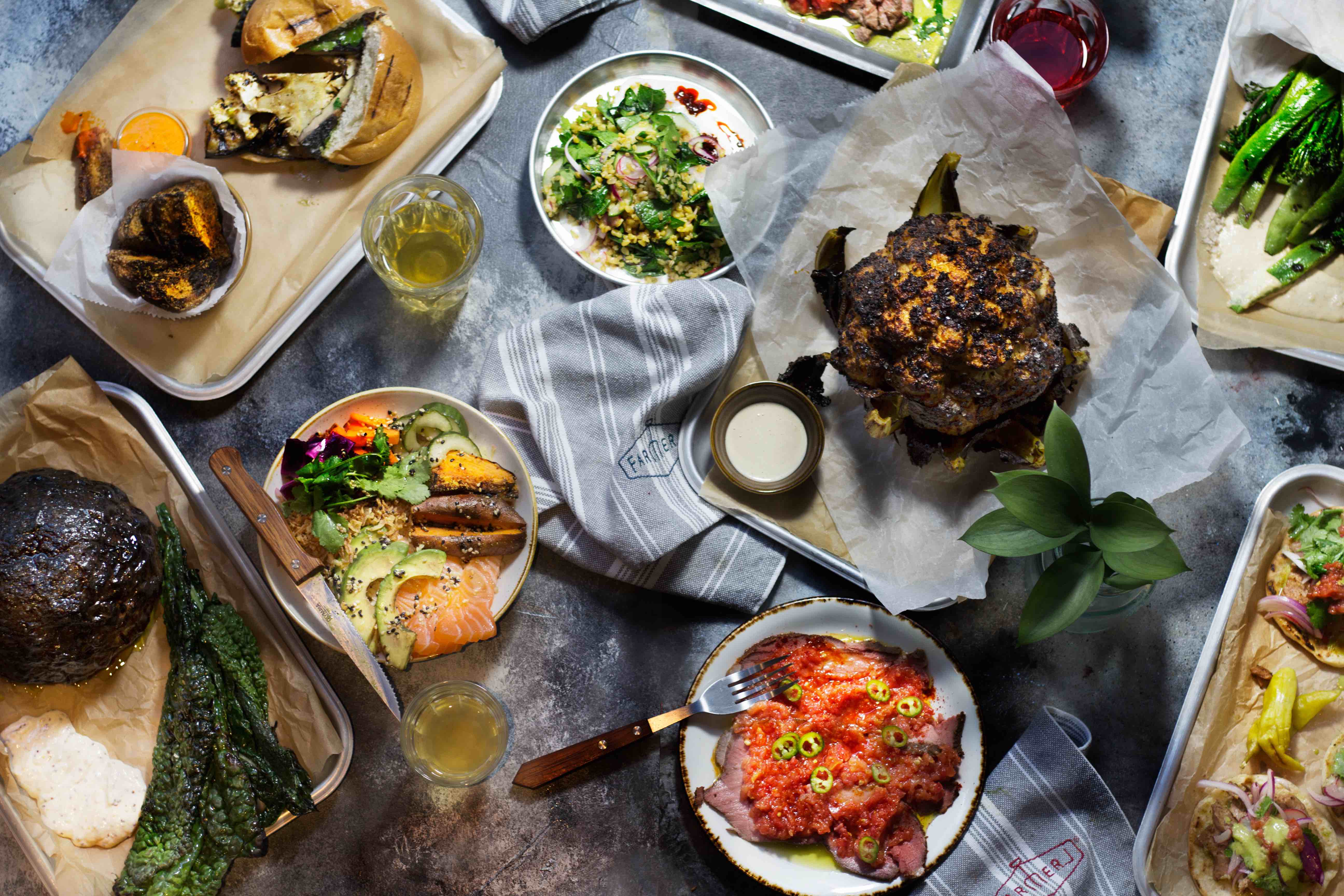 Ali: There are a couple of dishes on the menu that are from my blog, for example, the J plate from the brunch menu is my creation. It's a plate of Jewish deli classics, including smoked salmon, bagel, cream cheese, herring and chopped egg. One of my favourites!
What do you think of healthy grab-and-go concepts in London? 
Jonathan: In my opinion, there aren't enough of them that are actually honestly healthy. A lot of it is processed and made in production kitchens, and not actually as healthy as they claim to be.
Describe Farmer J in three words: 
Ali: Honest, authentic and forkin' good… that's four, sorry!
You've opened a second site in London Bridge with your husband – what's it like working together? 
Ali: It's amazing, of course! Some days are more taxing than others but as long as we communicate and listen to each other it works well. We try not to take work home too much, but that can be hard when opening a new restaurant!
Have you made any new additions to the menu?
Jonathan: The menu at Farmer J is seasonal, so there will be constant change-ups. We're already planning squash dishes for autumn and keep your eyes peeled for Christmas specials!
What food trends are you seeing more of this year? 
Ali: At the moment, tahini is everywhere – unsurprising, it's so delicious! I've also been seeing a lot of kombucha – we have it on tap, at Farmer J, it's really good for your gut. Another one is fermented foods; whether it's sourdough, kimchi or pickles, every menu seems to have fermented food nowadays. Our cakes and pastries from Fortitude Bakery are all made with fermented sourdough.
You've added dinner and cocktails to the new site – what can people expect?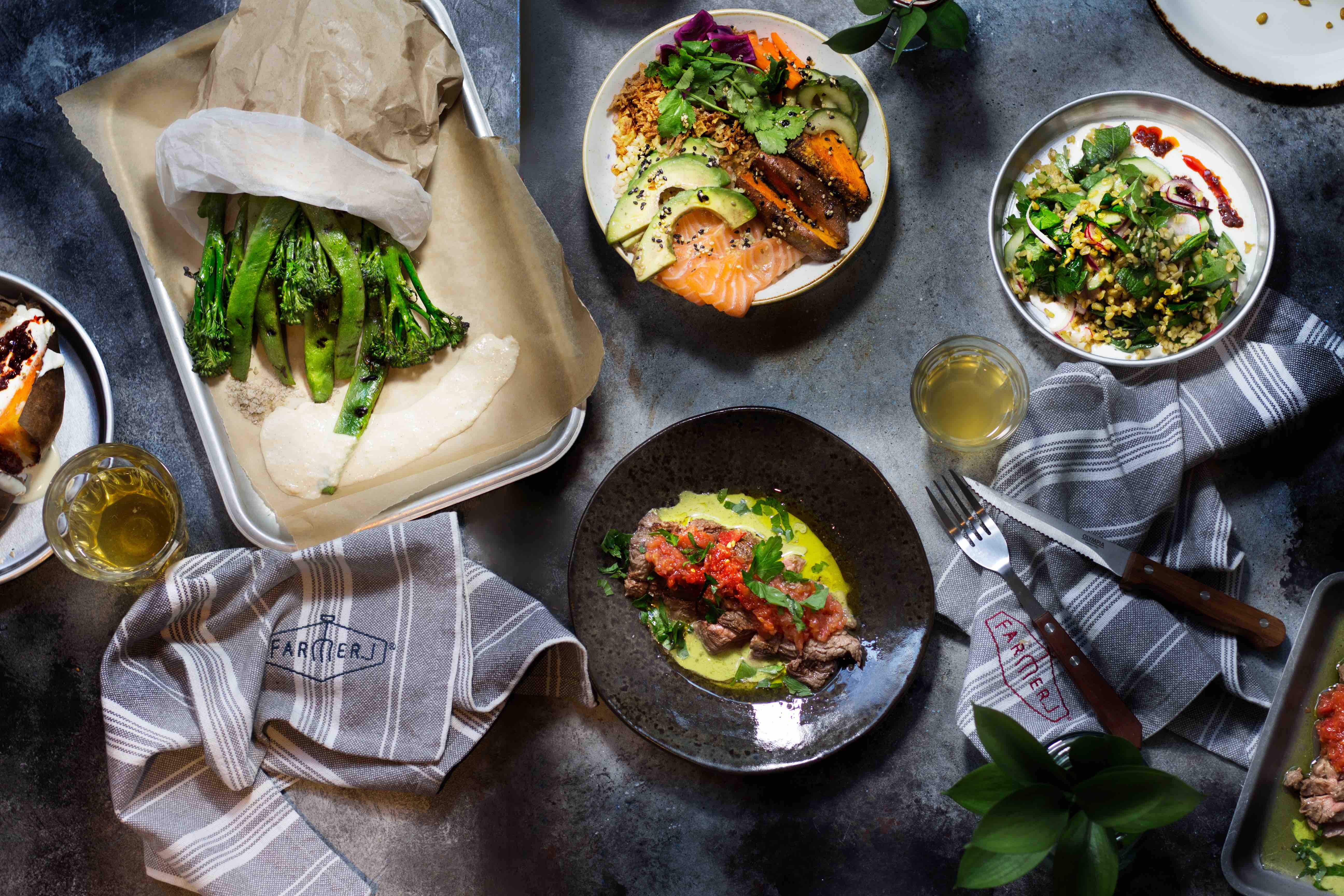 Jonathan: The new site has a really relaxed atmosphere, whether you pop in for a coffee and a pastry in the morning, a dinner with a friend or a blow-out brunch on a weekend. We want people to feel at home when they're at Farmer J, eating good, honest food.
What's been the hardest part of the Farmer J journey?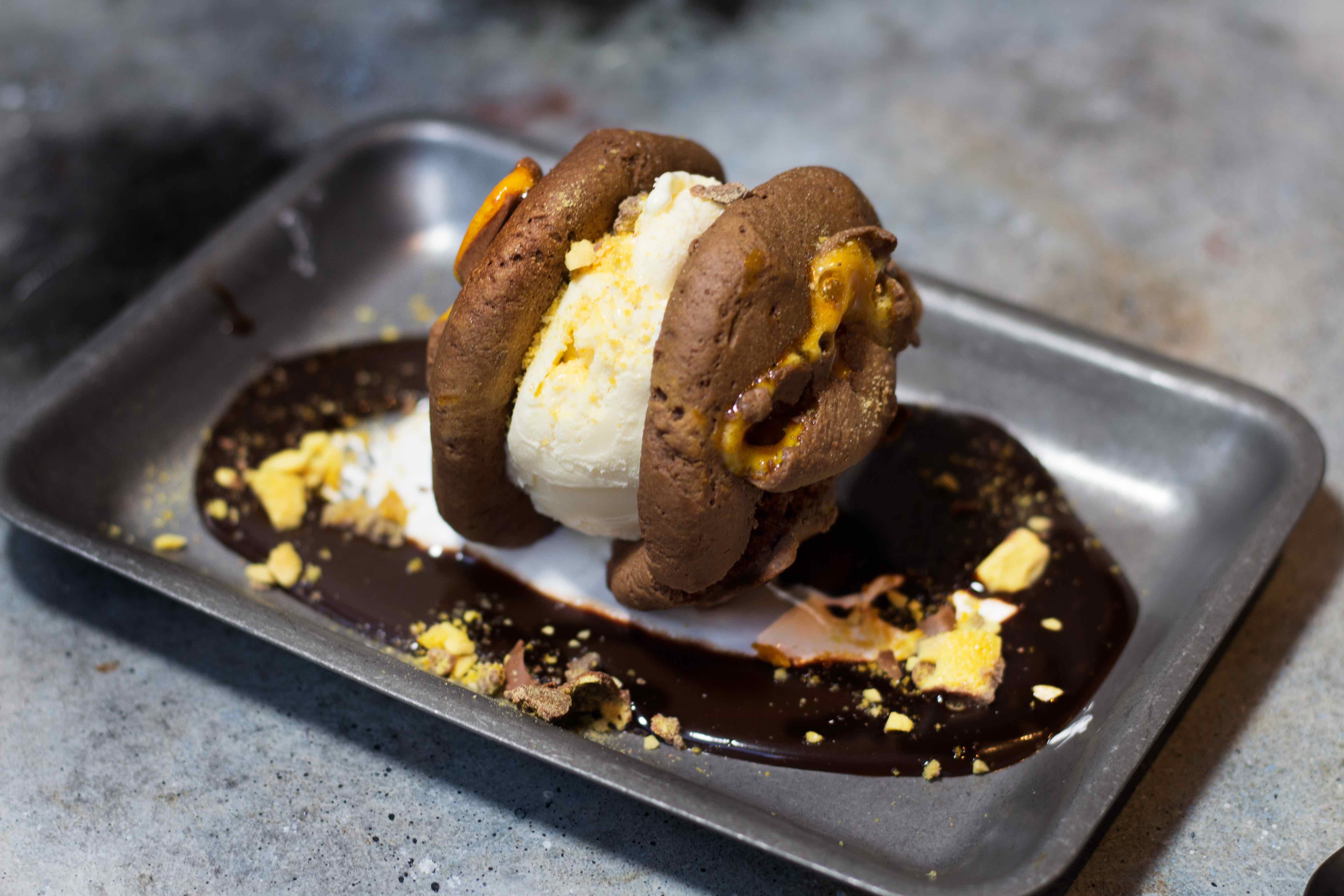 Jonathan: The biggest challenge of our journey so far is adapting Farmer J to become a full-scale restaurant. Starting a restaurant from scratch is really taxing, but we've managed to overcome a few obstacles – the end result has definitely been worth it!
Favourite place in London for coffee is: 
Jonathan: Redemption Roasters – we love what they stand for, and the coffee is delicious. We use their beans for our coffee at Farmer J.
Favourite restaurant you're loving in London currently: 
Ali: We absolutely love The Barbary and The Palomar, we've become regulars at both!