About Time You Met: Alex Petrides, Co-Founder of allplantsBy Alicia Grimshaw
With the explosion of vegan cuisine now readily available reaching fever pitch, allplants are a new delivery service sending healthy, chef-made dinners straight to your door. And yes, they're incredibly delicious. Brothers and co-founders Alex and JP are on a mission: a mission to make plant-powered lifestyles easy, exciting and tasty. We caught up with Alex Petrides to talk veggies, the ups and downs of starting a new business and the vegan food scene in London.
You're behind allplants, a service delivering vegan meals to homes  – how did the idea come about?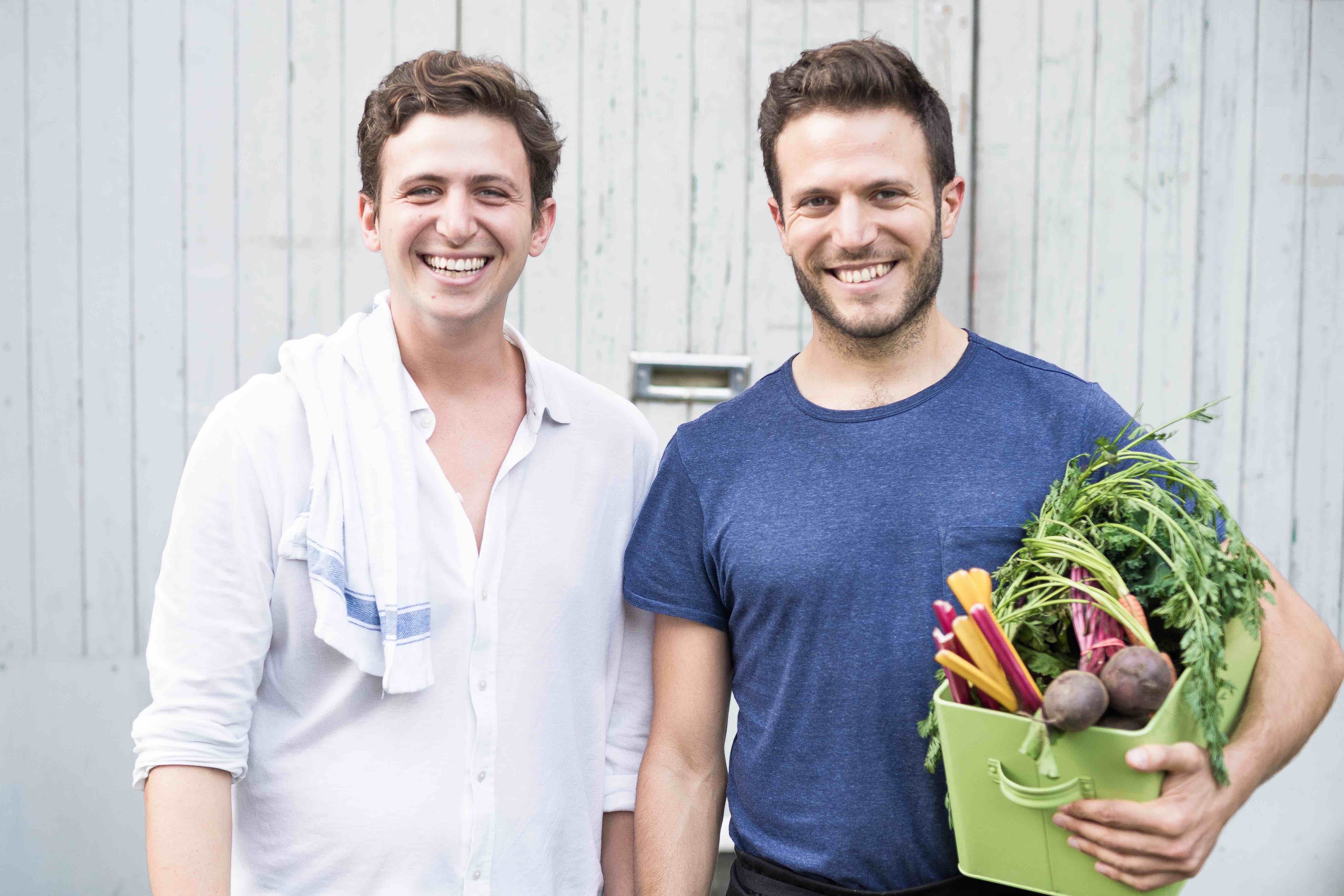 My brother and I grew up thinking veggies ate limp carrots, wore sandals and talked too much, until, almost overnight, we switched to a plant-based diet. It seemed like a no brainer: for our health and the environment. Our taste buds didn't agree.
Shocked, confused and uncertain about our survival, we hopped on a flight to New York convinced the Big Apple would know a thing or two about plants. There we discovered the most indulgent, delicious and mighty plant flavours; butchered loins of aubergine pan-seared with a tamari rub, the most delicate, crunchy South Indian curries, spoonfuls of creamy cashew macaroni with salt-roasted mushroom bacon, bbq-pulled jackfruit burgers with spiced avocado butter. It was heaven.
It changed everything. Eating more plants became limitless and didn't mean sacrificing anything. Turns out, there are 400,000 plant species and probably about 8 meat or fish you regularly eat, so really you're giving yourself the opportunity to explore and taste endless, amazing combinations.
1 year later, we launched allplants to showcase how tasty, exciting, colourful and easy eating more plants can be. Our meals are chef-prepared, frozen and delivered to your home, ready to eat in minutes. We feel physically fitter, powerfully healthier and undoubtedly more passionate than ever before and we're just getting started.
How long did it take to get allplants off the ground?
We're still right at the beginning of our vision for allplants. We want to create the best plant-based foods you've ever tasted and will fast become a platform for both creativity in the kitchen and beyond. Because here's the thing; allplants isn't a meal kit, a meal replacement service, or even a food delivery service. We're here to explore a new way of living, from the way we eat to the way we each lead a healthier, happier, more sustainable lifestyle. That's the goal.
What challenges did you first face?
Meatballs. For the first 20 odd years of our lives, we enjoyed nothing more than our grandma's meatballs. She's based in Cyprus, so each summer we made our pilgrimage to her kitchen table, ready to indulge. From the crispy skin to the perfect bite and burst of flavour, we've spent the past 2 years trying to get our allplants meatball recipe exactly right. And we're almost there.
Who created the recipes?
My brother and I lead the recipe development, collaborating with both our 20 chefs and lots of culinary specialists when we're working on a particular cuisine. Anna Pinder – who published her first book Lunchbox Salads last year – runs our kitchen day to day and makes sure we're hitting the mark.
For our latest recipes, we worked with Chef Jay Morgaria to develop 4 unprecedented dishes. Our Korean Grain Bowl – the first prepared meal in Europe to use kimchi; the Keralan Sundown – a delicately spiced curry topped with Idli. That's a first too – they're lentil-based cakes, packed with flax and kale and great for absorbing the coconutty creaminess of the curry. And our Harissa Jewelled Biryani is unlike any dish you'd expect to heat and eat in minutes. And our Polpette Orzo – you'll just have to try it.
What's been the feedback so far?
The response has been amazing. We've now delivered over 100,000 meals nationwide and our customers are fast becoming family. We try to launch new dishes every month, which always start as a secret experiment with our amazing members. With their support and feedback we're quickly learning about the UK's tastebuds: what works, what doesn't and how are they are changing.
What was the turning point for allplants?
Understanding the power of frozen, helped us build a restaurant for the nation. We were running Supper clubs in 2016 planning to launch a chain of quick-serve restaurants, when guests started to ask how to eat more plants at home. The next week, we served take home meals at the end of each night and sold out. All the meals were frozen.
As soon as a fruit or vegetable is picked it begins decomposing. Your fridge – or those in the supermarkets – will slow that down a little bit, but freezers are even better. They lock in the nutrition at the point of cooking and we've worked hard to ensure our dishes still deliver on crunch, tear, and chew!
What advice would you give people who are looking to start up their own food business?
Learn first, then give it a go. I was the first employee at Propercorn and spent 5 years working closely with the founders there. We definitely wouldn't have been able to move as quickly as we have without the awesome experience I had there. Ultimately though, you've got to have heart, fire, relentless positivity and an elastic waistband: you'll need to eat a lot to make sure you're recipes are on point everytime.
What do you think of the vegan food scene in London?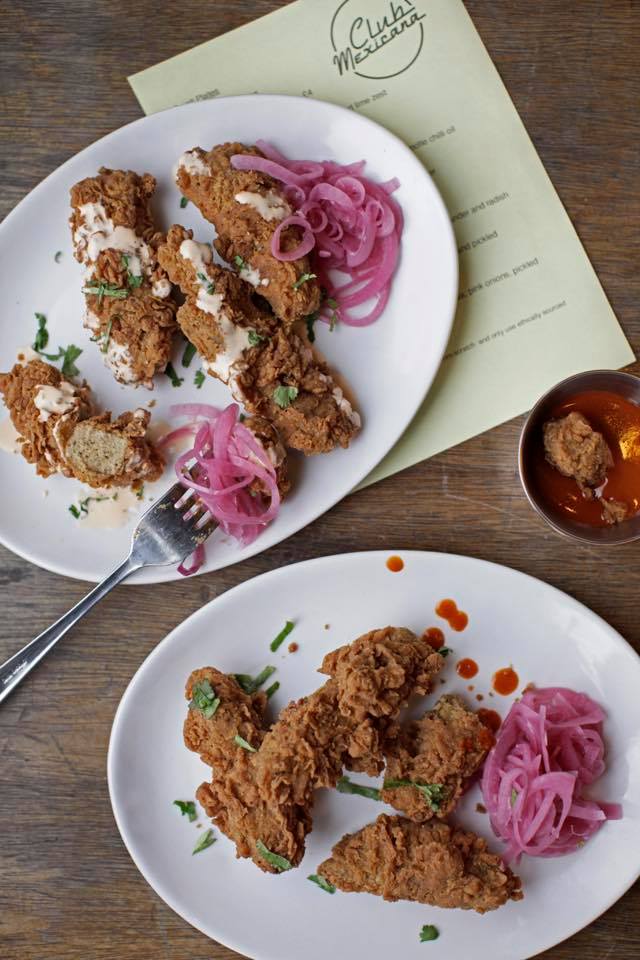 The scene in London is on fire. From street food stops like Spicebox, Club Mexicana or BlackMylk to pretty much every restaurant around, there are an increasing number of delicious, healthy, plant-based dishes. People think eating more plants means either eating hyper clean or seriously junky – there's an ever more enticing and creative space that's delicious and a big health booster – it hits all the good notes and is currently blowing up.
There's been a shift of people moving away from meat-heavy diets to more plant-powered grub – why do you think this is?
It's not long, bland and boring to eat mostly plants. I think we're a long way from "all plants" but there is so much culinary innovation making veggie or vegan dishes incredibly tasty. Behind all that you have 3 main drivers; your health, the health of our planet and our relationship with animals.
It's pretty well known that eating vegan (or even mostly vegan) can radically reduce your risk of heart disease, cancer and diabetes, leaving you full of energy. It's becoming more and more common for people to recognise that animal agriculture as a whole (whether local, massaged or caged) is the biggest contributor to greenhouse gas emissions, uses ⅓ of our ice free land – which could be put to better use – and crazy amounts of water. The water needed to create 1 burger is equivalent to ~3 months of showering non-stop! The final factor is the more obvious, but sometimes a harder pill to swallow.
Favourite places to eat vegan food in the capital?
It's easy to say that you should check out Ethos, Wulf + Lamb, Pharmacy, Ceremony and Manna, but there are tonnes of unknown vegan dishes in all sorts of restaurants. From the exquisite tasting menus at Gymkhana and Sake No Hana, which will set you back a little, to Franco Manca's #1 or Wagamama, where you can now try a Seitan Katsu Curry – check out their Noodle Lab on Dean St.
Favourite place for a coffee in London is:
The Fields Beneath, right under Kentish Town West station, is my go to. The coffee is sweet and blended at the back, while all the croissants, sandwiches, cakes and bowls are colourful, fresh and 100% plant powered. It helps that the owner, Gavin, is also a hero!
For more information on allplants, visit their website here.