Winner Wednesdays: 10 Foodie products You Need to Buy This WeekBy Angelica Malin
We've spent the last week discovering new and exciting brands that you all need to know about. We've tried and tasted all these products, and we don't want to brag – but they're absolute corkers. Here's 10 foodie products you need to be slinging in your basket this week:
Winner Wednesdays: Coffee
1. For a New Blend: Union Hand-Roasted Coffee
What: Poised to be the star in the Union Hand-Roasted Coffee range, the recently launched Yayu Wild Forest Coffee from Ethiopia is a speciality coffee which supports both the unique wild coffee biosphere and the surrounding community.
The Lowdown: Yayu Forest Wild Coffee works as either a syrupy bodied espresso with a soft citrus taste and notes of marzipan and bourbon biscuits that lend depth to the coffee or as lighter filter brew, offering flavours reminiscent of kumquat, brown sugar and bittersweet notes of roasted cocoa beans. The project, in conjunction with The Royal Botanic Gardens, Kew and The Darwin Initiative, aims to protect the wild coffee forest and surrounding forested areas to benefit livelihoods and nature conservation.
Where: Waitrose
Winner Wednesdays: Snacks
2. For a Summer Flavour: Manomasa
What: Latin street food is all the buzz this summer, and no Mexican feast is complete without the (not so humble) tortilla. But forget any other tortilla chip you've tried before. Born on the back streets of Mexico, Manomasa's flavour-punching, naturally gluten-free corn tortillas are the perfect embodiment of Latin spirit.
The Lowdown: With typical Latin passion, Manomasa will go to any lengths to create the perfect chip and adventurous flavour combination. And its new Serrano Chilli and Yucatan Honey tortillas are no exception. Shaped like a hexagon, the perfect six-sided scooper specially created for stacking on extra tasty toppings, these Serrano Chilli & Yucatan Honey tortillas are made from the finest white corn masa, rested then gently toasted for a light and crispy bite, finished with the moreish crunch of green lentils. Mexico's beloved Serrano Chilli brings a cheeky zing along with the piquant heat of Scotch Bonnet, rounded off perfectly by dark Mayan Yucatan Honey.
Where: Waitrose, Ocado and independent retailers nationwide
What: With the British camping season fast approaching (or sitting in your back garden all afternoon), Tyrrells is on hand to mark the beginning of summer with the launch of its new Toasted Marshmallow Poshcorn.
The Lowdown: Transporting you to the campfire with every puffed kernel, Tyrrells captures the very essence of British summer Glamping with this nostalgic snack. A marriage of sweet, creamy marshmallows and deep, smoky woodfire, Tyrrells Toasted Marshmallow Poshcorn is ideal shared, or eaten alone in one sitting. Because sometimes it's ok not to share.
Where: Available at Co-op for a limited time only
What: Ryvita are launching a new snack, hitting supermarket shelves at the end of this week. The new Three Cheese Thins are the ideal summer snack – nibble aldesko, stick one in your picnic hamper, or bust them out at a family BBQ.
has now given the nation another reason to indulge in a light bite and a moreish moment with the launch of their NEW Three Cheese Thins. Set to hit shelves in July, the flavour is perfect for the upcoming summer snacking season. Topped with mature Cheddar, Emmental and Regato, the tasty Thins are sure to tempt your taste buds. Brits can either eat the moreish cheese topped flatbread on its own or dunk it in a dip of their choice.
The Lowdown: Summer snacking just got a whole lot better. Top with mature Cheddar, Emmental or Regato – the tasty Thins are sensation savoury bite. We say, buy a pot of hummus, baba ghanoush, and sour cream and chive and get dunking.
Where: Asda
5. For Veggie Bites: Off the Eaten Path
What: Off The Eaten Path is a new range of snacks made with real vegetables. The snacks are a great source of fibre and contain no preservatives and no artificial colours. Made from vegetable-based ingredients such as green peas, pinto beans and white beans, every snack is then seasoned with either simple sea salt, sour cream and cracked black pepper, or caramelised onion and balsamic vinegar.
The Lowdown: Off The Eaten Path is for those who prefer to discover the path less travelled. Flavours include: Sea Salt Crispy Rice and Pea Chips; Sour Cream and Cracked Black Pepper Crispy Rice and Pea Chips; Sea Salt Crunchy Pea and Pinto Bean Sticks; and Caramelised Onion and Balsamic Vinegar Crunchy Pea and Pinto Bean Sticks
Where: Sainsburys, WH Smith and Ocado
Winner Wednesdays: Condiments
6. For Ketchup: Rubies in the Rubble
What: Founded in 2011 by Jenny Costa, the idea for Rubies in the Rubble came after visiting New Covent Garden market and noticing the huge quantities of perfectly edible, beautiful quality, fruit and vegetables from all over the world were being thrown away if not sold. Jenny became passionate about encouraging sustainable consumption and preventing good food from going to waste.
The Lowdown: Brand new for 2017 is the Banana Ketchup made from bananas that have come off the bunch when packing. The energy required to grow these could power a light bulb for 4 hours. Bananas are one of the most commonly wasted fruits and, after a long journey getting to the UK, Rubies want to make sure they are never wasted!
Where: Waitrose, Ocado, Fortnum and Mason, Selfridges and Lakeland
7. For Vegan Mayonaise: Mr Organic
What: News flash: Mr. Organic have further reinforced its partnership with Waitrose to bring everyone its delicious Egg Free Mayo to the leading supermarket retailer from next month. Chip butties at the ready.
The Lowdown: Launching in Waitrose soon Mr. Organic's delightful little jar of Egg Free Mayonnaise is vegan friendly whilst still being delicious, rich and creamy. Tested, tried and tasted by the Mr. Organic's team to ensure it's of the highest quality, Mr. Organic free-from mayo stands in a different league to the vegan mayo competition in both taste and texture. The mayonnaise is made from sunflower oil, water, apple vinegar and is dairy-free, and contains no eggs.
Where: Waitrose
Winner Wednesdays: Chocolate
8. For New Flavours: Lily O'Brien's
What: Luxury Irish chocolatiers Lily O'Brien's has launched its new exciting golden box of joy combining caramel sweetness with globally inspired flavours. We've done our homework, and we can confirm that these chocolates are very good news.
The Lowdown: Each individual chocolate pushes the flavour envelope by combining caramel with unique ingredients that have been taken from across the globe. Chilli and Lime, Passion Fruit and even Himalayan Salt have all been combined with creamy caramel to create an outstanding taste experience and a truly unique box of chocolates.
Where: Asda
9. For Pocket Sized Chocolate: Land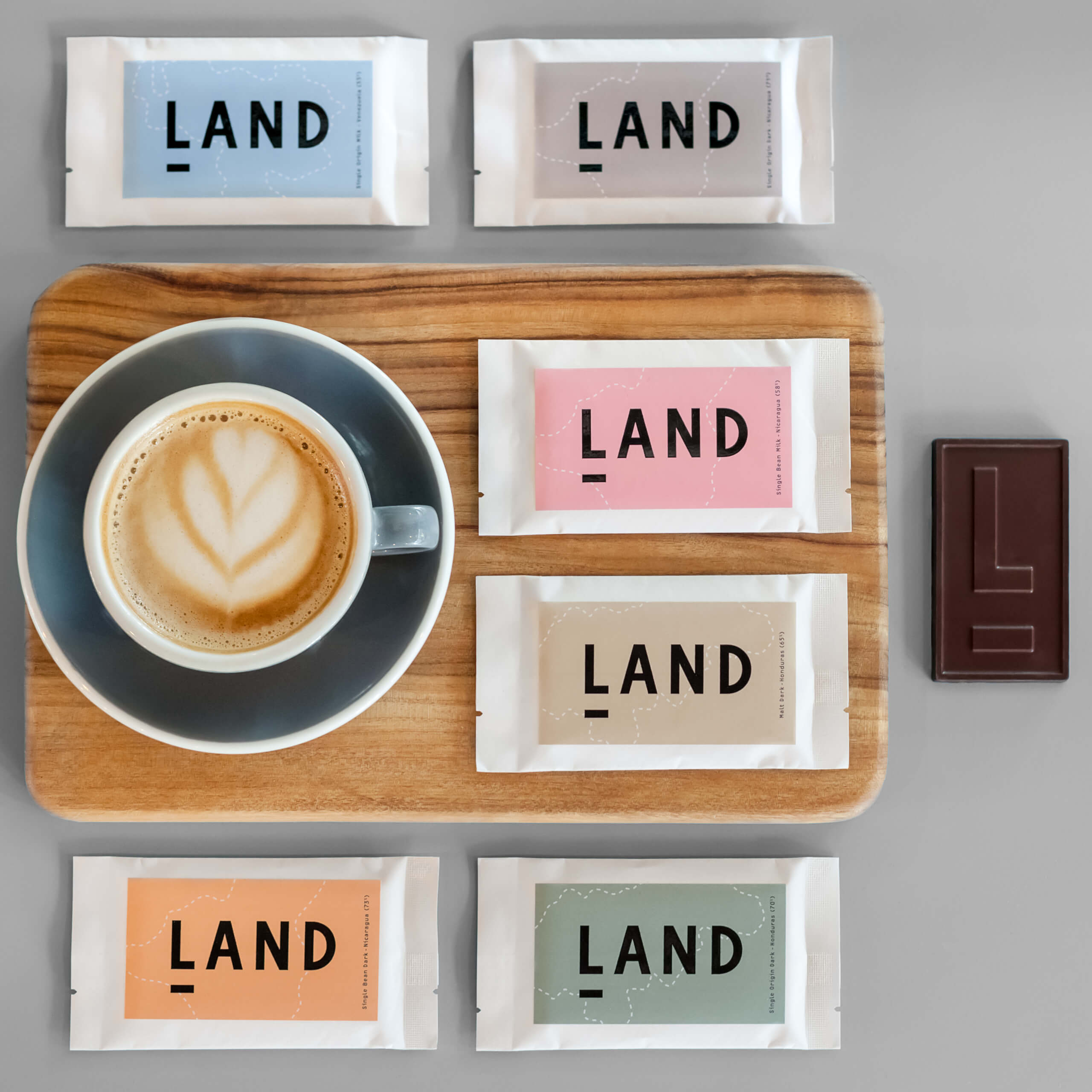 What: June sees the launch of Land minibars – an ideal gift collection or a small pick me up with your afternoon flat white. The bars celebrate the world's finest cacao and showcase the taste of South and Central America's most distinct beans – from Honduras, Nicaragua, and beyond.
The Lowdown: Nicaliso Dark is a Land favourite – notes of grapefruit and orange peel add a lovely acidity to this bar. The Honduras Dark is the mildest dark bar in the Land collection and pairs well with spirits, in particular whisky, and the Chuno Milk is a more unusual milk bar. Light fruit notes to begin followed by slight acidity before finishing on a savoury note with a hint of olive.
Where: Online
Winner Wednesdays: Health
10. For Matcha Madness: teapigs
What: teapigs have launched the first flavour variant to their matcha range. Their award-winning premium organic matcha is of the finest quality and 100 per cent natural. It's known as the "superhero of teas" for its numerous health benefits, which teapigs has paired with mint to bring fresh flavour to the super-tea. teapigs matcha mint takes the (already quite delicious) matcha latte to a whole new level – think silky-smooth, milky minty-ness – like a mint aero, except incredibly good for you.
The Lowdown: Matcha is probably the purest and most natural way to drink green tea. To produce it, the leaves are ground into a super-fine powder which is mixed into liquid. We like to think of it this way: drinking regular green tea is like boiling spinach and only drinking the water. You'll get some of the nutrients, but you're losing out on the best bit.
Where: Harvey Nichols and online