Why Not Wednesdays: 10 Foodie Products You Need to Buy This WeekBy Angelica Malin
Sorry – we got distracted and ended up munching on millionaire shortbread, so our Tasty Tuesday column is a day late. From gin and tonic teas to gluten-free bites, here's what you should be buying this week:
1. For a Sweet Beverage: Karma Cola
What: The folks at Karma Cola are at it again, giving everyone more reasons to indulge in tasty, organic soft drinks in an ethically cool way. Named 'The World's Fairest Trader' in 2014 by Fairtrade International, not only do these pops pack a punch but they do good by making a big difference for a small village in Sierra Leone, rebuilding itself in the aftermath of war.
The Lowdown: Alongside their original, sleek glass bottle counterparts, Karma Cola and Friends – Gingerella ginger ale and Lemony lemonade – are now available in squat new 250ml aluminium cans. Karma Cola & Friends are made with natural organic and Fairtrade ingredients, including organic cane sugar, real cola nut, vanilla, lemon and ginger, no artificial flavours, colours or preservatives.
Stockists: Waitrose, Whole Foods Market, and Selfridges
2. For a Savoury Snack: Super Seeds
What: Alexandra – artist, yoga lover and all round foodie realised that what the health food market was missing was real food with real flavour. Using only the finest 100% natural and organic ingredients, she set about making her own range of artisan seed mixes in her kitchen at home. The challenge was to create a genuinely healthy snack that also tasted totally delicious.
The Lowdown: Superseeds have developed these flavour filled and protein packed seed pouches that can be added to salads, avocado, eggs dishes or just snacked on through the day. The Chilli Smoke and Japanese Tamari are bold and spicy, whilst the Coconut Brownie and Maca Caramel make a sweet, healthy treat.
Stockists: Selfridges, Planet Organic, Sourced Market, OCADO and As Nature Intended
3. For Chocolate: Mighty Fine Honeycomb
What: Mighty Fine Honeycomb started life in a small shop in Camden Market. Demand was strong, and ultimately the honeycomb products sold quicker than the team could make it. They took time out, and dedicated over 1000 hours to perfecting the recipe, and then relaunched the finest honeycomb in the city.
The Lowdown: Each bar is made by hand in the company's London kitchen using a carefully developed and closely guarded technique. Setting themselves apart from competitors who use just sugar, Mighty Fine Honeycomb's ingredients include real honey which helps to create the brand's signature light and crisp crunch. The products are then dipped into an array of top quality flavoured chocolates, from Belgian Milk Chocolate to 70% Dark Chocolate.
Stockists: Harvey Nichols and online 
4. For a Cup of Rosy Lee: Tea Shirt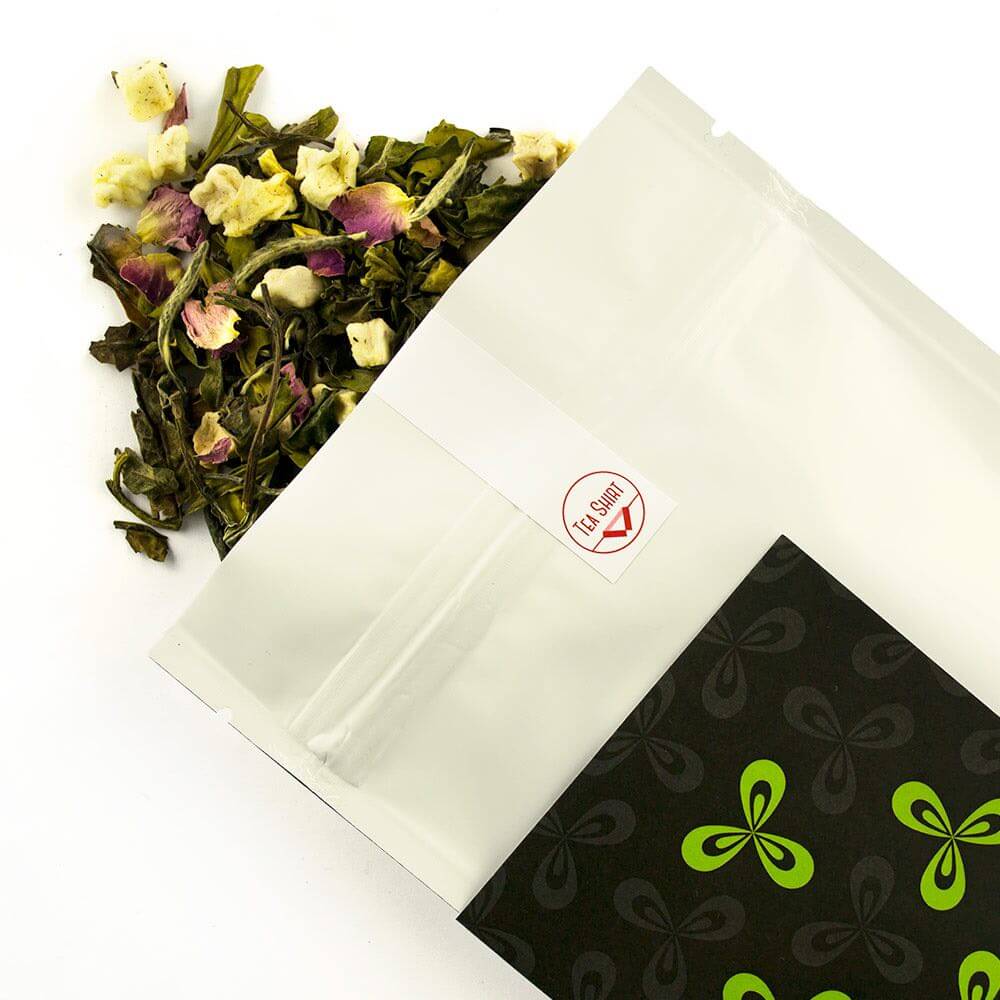 What: Tea Shirt is the brainchild of Kriszti Nagy and Andras Toth, a young, Hungarian couple who are united in their passion for tea and its many derivatives. Tea Shirt is a newly launched tea company, delivering the finest loose leaf and powdered teas from all over the world to your doorstep.
The Lowdown: The Tea Shirt teas fall into three categories: The Classic collection consists of orthodox teas, tea blends, flavoured teas and decaffeinated teas. These teas have been sourced from China Taiwan, Japan, India and Sri Lanka. The Matcha collection includes all the powdered tea, incorporating matcha powder of different grades, benifuuki powder and kabuse powder. The Fusion collection is Tea Shirt's looseleaf herbal teas which include mate and lapacho (from South America), rooibos and honeybush (from South Africa), herbal blends (e.g. detox teas) and fruit teas.
Stockists: Camden Market and online 
5. For a Gluten-Free Snack: Livia's Kitchen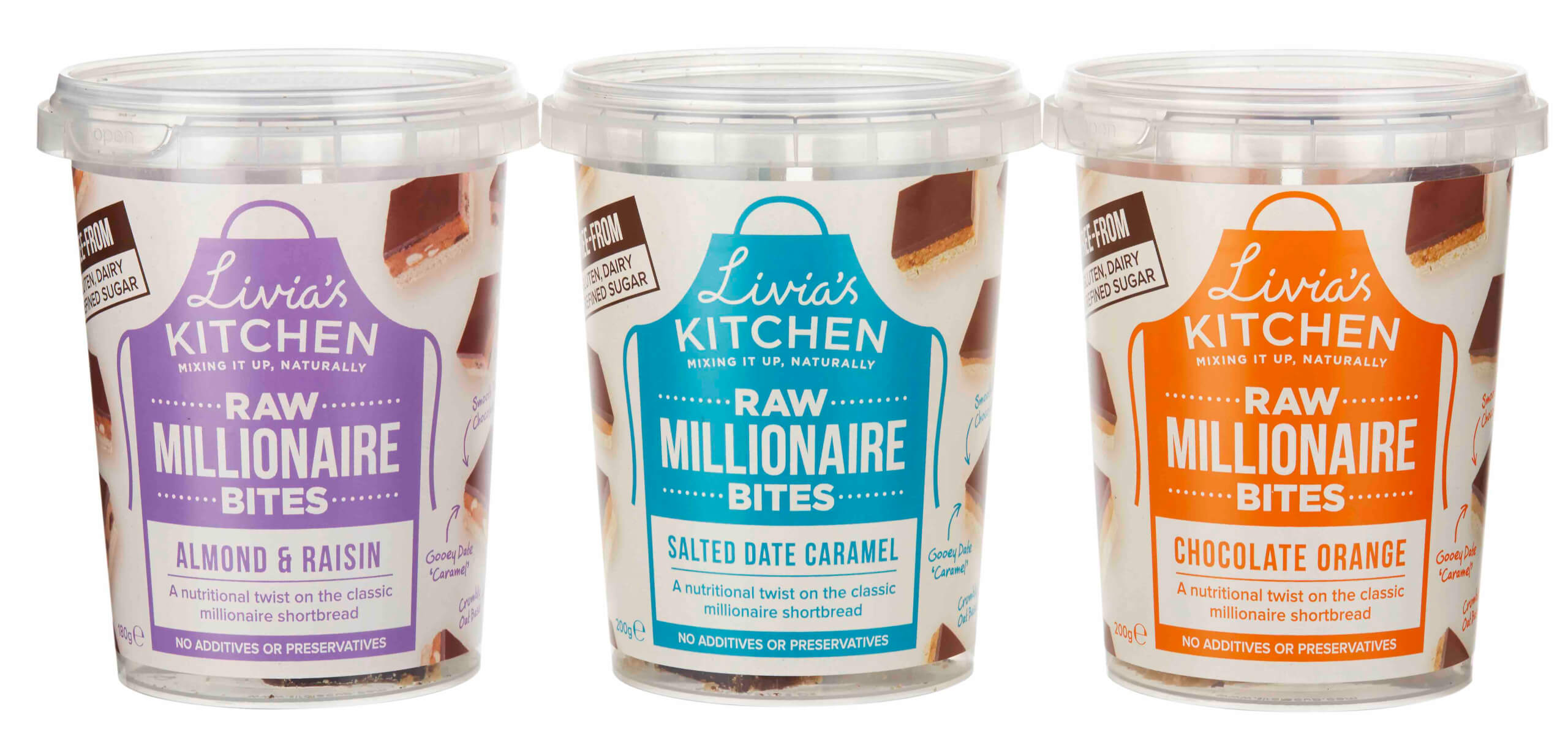 What: Olivia Wollenberg is the master baker behind Livia's Kitchen. After being diagnosed with so many food intolerances in March 2014, Olivia discovered the hardest part of changing her diet was having to cut out sweet snacks and desserts. Olivia took it upon herself to bake sweet treats that are free from refined-sugar and other nasties.
The Lowdown: Raw Millionaire Bites – a nutritional twist on the classic millionaire shortbread. A crumbly oat base covered with a gooey date caramel, topped with smooth, rich dark raw chocolate. These are gluten-free, dairy-free and refined sugar-free. They are vegan friendly and made only with natural ingredients. These products are baked in order to retain the natural properties of the ingredients.
Stockists: Selfridges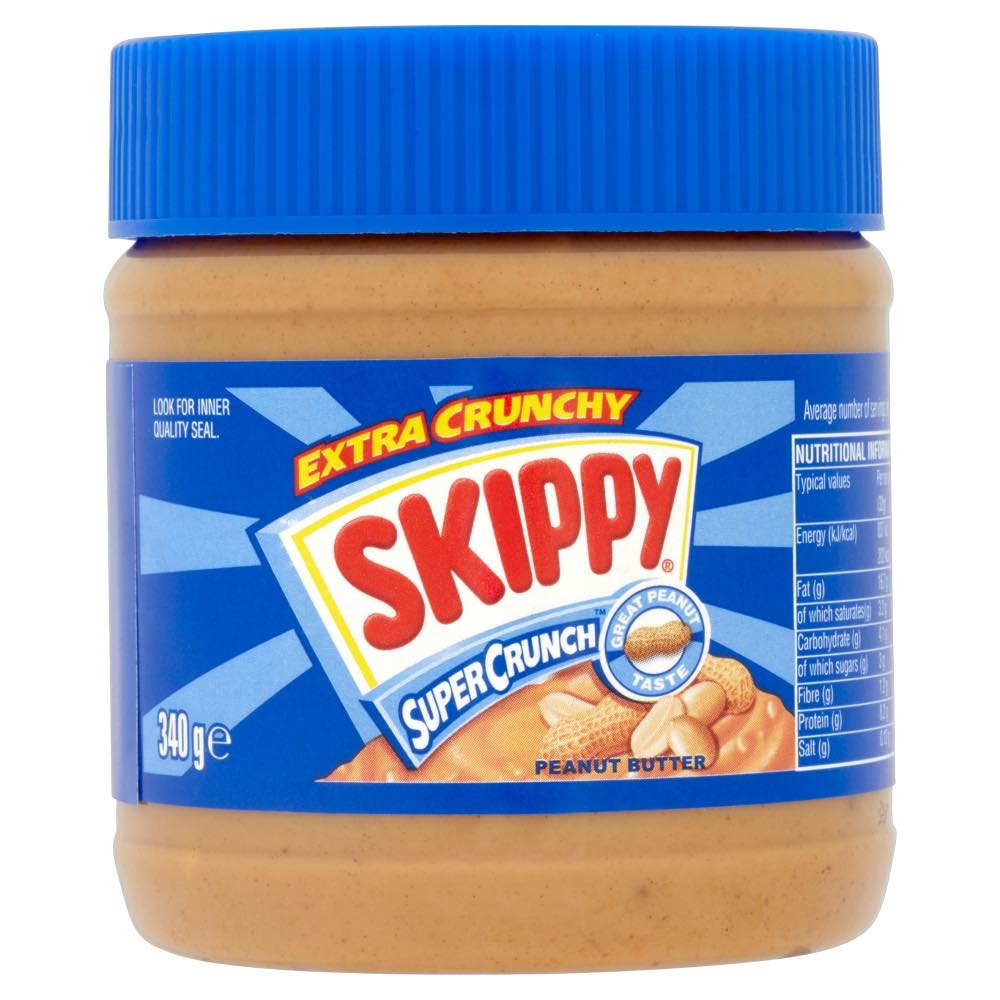 What: America's famous peanut butter is now available in the UK, giving peanut butter lovers the chance to indulge in a truly authentic American tasting peanut butter.
The Lowdown: Craving peanutty taste that packs a crunch? Look no further than Skippy Super Crunch Peanut Butter. Every jar is blended with loads of real peanut pieces so you get the fun flavour of Skippy Peanut Butter, plus crazy amounts of crunchiness. Spread on the smiles with smooth, creamy peanut buttery perfection. Skippy Creamy Peanut Butter adds more yum and fun to just about anything. It's nothing but smooth snacking with this creamy classic.
Stockists: Sainsbury's and Tesco
7. For a Personalised Drink: Firefly 
What: Renowned for offering a natural, great tasting and revitalising beverage boosted with botanical extracts, Firefly launched in Harvey Nicolas in 2003. After seeing an influx of images being sent to them from loyal fans of the drinks, Firefly was so impressed that they decided to launch a campaign which gives drinkers a chance to get their pictures onto the iconic Firefly bottles.
The Lowdown: Firefly will kick off this new campaign this month with a range of drinks celebrating the summer season.  Each will feature iconic images from Festival No.6 and exude Firefly's ethos of enjoy every moment and live life to the full. Enjoy a range of flavours including, Peach and Green Tea, Lemon, Lime and Ginger, and Pomegranate and Elderflower.
Stockists: Wholefoods
What: Pukka Herbs' Turmeric Gold tea has recently been awarded Best New Organic Drink award at the Natural and Organic Awards, 2016.  Turmeric Gold is made using the highest quality organic herbs and spices that are Soil Association certified. Turmeric Gold also uses the FairWild certified herbs, providing a guarantee that the herbs have been wild-harvested ethically and the farmers have been paid fairly for their work.
The Lowdown: Pukka's Turmeric Gold is a blend of high-quality organically grown and ethically sourced ingredients including: lemon fruit, aromatic cardamom, whole leaf green and turmeric root.  This refreshing tea blend, created by Pukka's Master Herbsmith Sebastian Pole, will leave you feeling renewed and glowing.
Stockists: Planet Organic, Wholefoods and other independent health food stores.
9. For a Food Delivery Service: SourcedBox 
What: SourcedBox has just launched the UK's first healthy snack box subscription service  SourcedBox is the first monthly subscription service of its kind and presents a hand-selected collection of healthy snacks based on natural ingredients, free-from refined sugar and additives.
The Lowdown: From super-seed trail mixes to dairy-free chocolate mylk and broccoli crisps, the most imaginative and nutritious snacks have been sourced, making SourcedBox a convenient way to discover the very best and latest in healthy snacking. Each monthly box contains a different variety of snacks and includes familiar brands such as Rude Health and Ombar to undiscovered brands such as LoveRaw and Snact; all of which have been brought together in an edited monthly collection.
Stockists: Order here 
10. For Breakfast Ideas: Helen's 
What: Finding convenient and delicious, whole foods to support health and metabolism was the key challenge which led Founder, Helen O'Dowd to develop her own range of nutrient dense, wheat and gluten-free natural foods.  Helen is a qualified nutritionist and food scientist and believes that staying close to nature in food and lifestyle is key to maintaining good health.
The Lowdown: Helen's Breakfast Toppings features a variety of seeds and fruits including linseed, chia, hemp, and goji berries. Add to cereal, porridge, yogurt or smoothies for a quick way to boost your breakfast. All seed toppings are high in Omega 3, high in Fibre and is a great source of protein.
Stockists: Ocado, Sainsbury's, Asda and online