"I don't like brunch" said no-one. Ever.
Hearty slabs of bread slathered in real butter and eggs suffocating under hollandaise sauce – brunch is by far one of the best, most indulgent meals of the day. Don't get me wrong, I'm a sucker for a tower of pancakes swimming in maple syrup, but with my jeans getting considerably tighter, I felt it was time to go out in search for some healthier brunch offerings. Here's 7 of our favourites in London:
1. The Eggs Benedict Alternative: Plum + Spilt Milk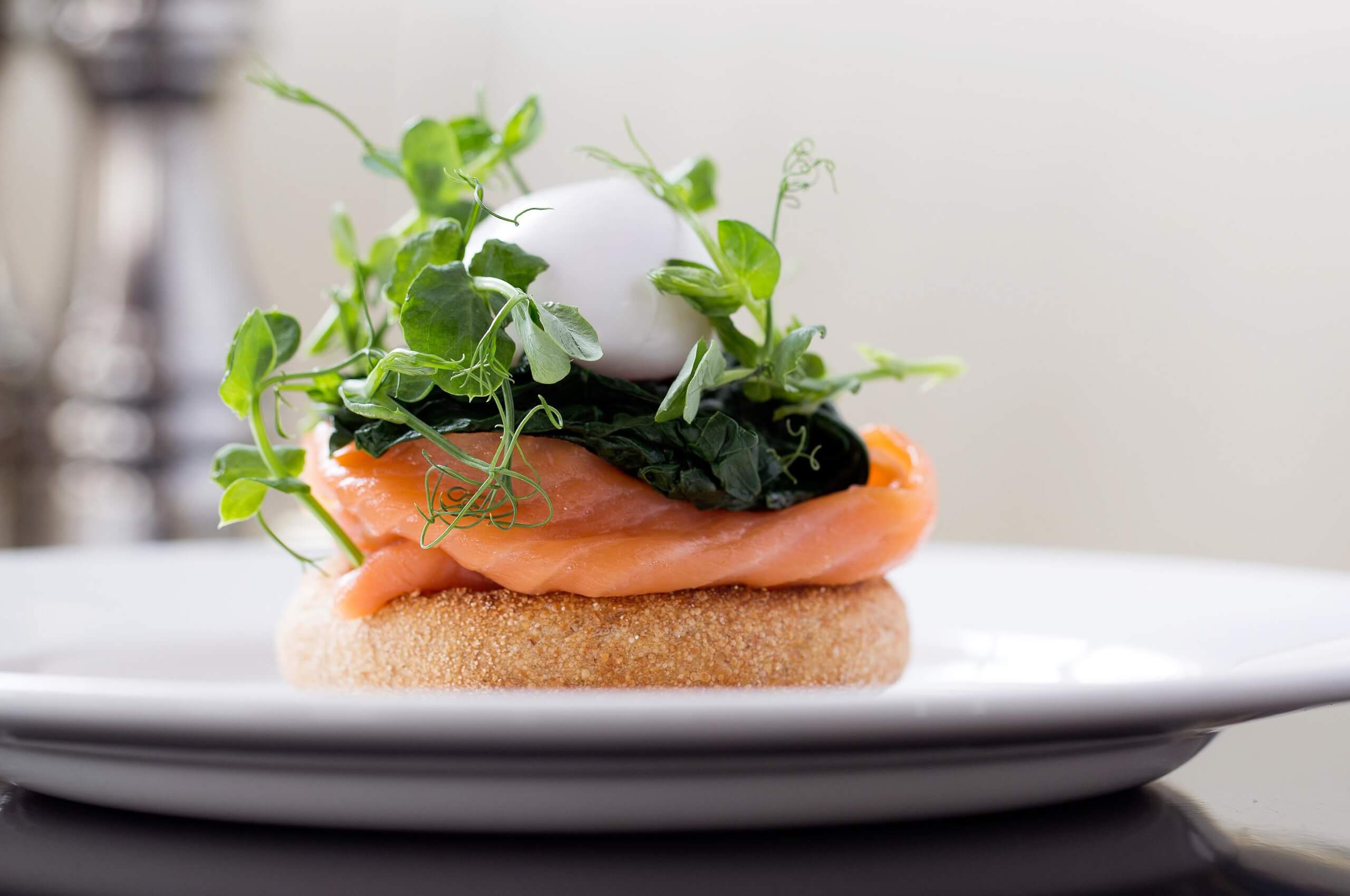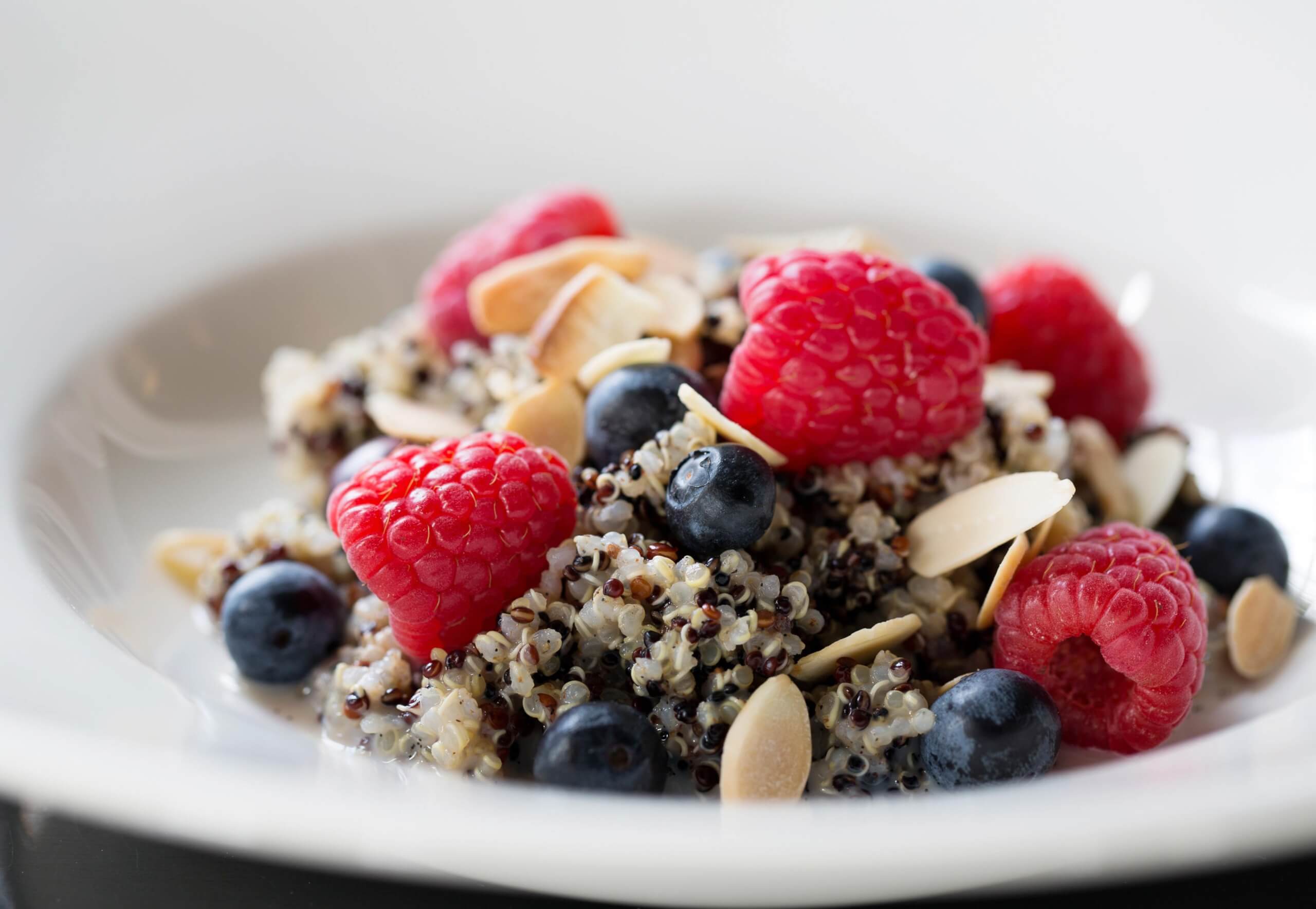 Eat: Smoked Salmon on a spelt muffin, spinach and a poached egg
What: Plum + Spilt Milk at the Great Northern hotel at King's Cross is for the swanky brunchers. Using wholesome alternative grains and milks, natural sweeteners and superfoods, they are cooking up classic brunch dishes with their healthy twists. They've swapped the trusty white muffin for a spelt muffin and have paired it with smoked salmon, steamed spinach and a poached egg.
Why: The grand setting of the dining room is ideal for an upmarket Sunday brunch. Making a starring role on the menu is the forgotten brunch gem, kippers. For porridge lovers they have  quinoa porridge made with soya milk, blueberries and almonds.
Where: Great Northern Hotel, King's Cross St Pancras Station, Pancras Road London, N1C 4TB
2. The Fried Toast Alternative: Lantana Cafe
Eat: Corn fritters, with streaky bacon, fresh spinach, slow roasted tomatoes, served with smashed avocado and creme fraiche
What: Aussie owned, this quaint cafe is somewhere you would find abroad, not down a side street just off Goodge Street. They focus on serving good coffee and they do it well. The menu might be simple, but it certainly packs a punch. The corn fritters are a lighter and healthier option to your hefty pancakes, paired with  smashed avocado and you're onto a winner. Another healthy dose of brunch is their toasted courgette bread with grilled halloumi. Dreamy.
Why: They served brunch all day at the weekends, so no rushing to get your order in before 12. The cafe also serves gluten-free bread and vegan options, just make sure you ask as they are not always on the menu. They also have all the sides you might need to jazz up your brunch.
Where: Lantana Cafe, 13 Charlotte Place, Fitzrovia, W1T 1SN
3. The Omelette Alternative: L'ETO Caffe
Eat: Egg white omelette with spinach
What: In celebration of their latest branch opening, L'ETO have revamped their menu with healthier brunch choices. Known for their cakes and artisan sandwiches, L'ETO are now focusing their attention on gluten-free dishes and lighter brunches. The fail-safe omelette has been swapped for a egg white version and the always popular porridge, now uses gluten-free millet.
Why: It's not the food that's been given a healthy makeover. There's a whole host of cleansing and immune boosting juices on offer. If your fellow companion isn't a healthy brunch lover, there are still brunch favourites including Croque Monsieur on Brioche, pancakes and pastries.
Where: L'ETO, 243 Brompton Road, London, SW3 2EP
4. The Porridge Alternative: Daylesford Organic 
Eat: Chia, goji berry & flax seed Bircher with natural yoghurt & stewed fruits
What: Daylesford prides itself on using fresh, seasonal produce straight from their own farm garden. The restaurant uses all organic products and the menu largely features veggie options. Don't panic, bacon butties and sausages are also on the menu. Their flax seed bircher makes for a refreshing change from the standard muesli and topped with a generous portion of stewed fruits, is always going to win us over.
Why: Gluten-free and healthy brunches are hard to come by, fear not, Daylesford menu is full to the brim with both. Their raw chocolate & chia seed pudding and the grilled kipper with lemon, tomato & parsley are already our favourites. Pop next door to their organic shop to get your mitts on some tasty treats.
Where: 208-212 Westbourne Grove, Notting Hill, London W11 2RH
5. The Pancake Alternative: Nama Foods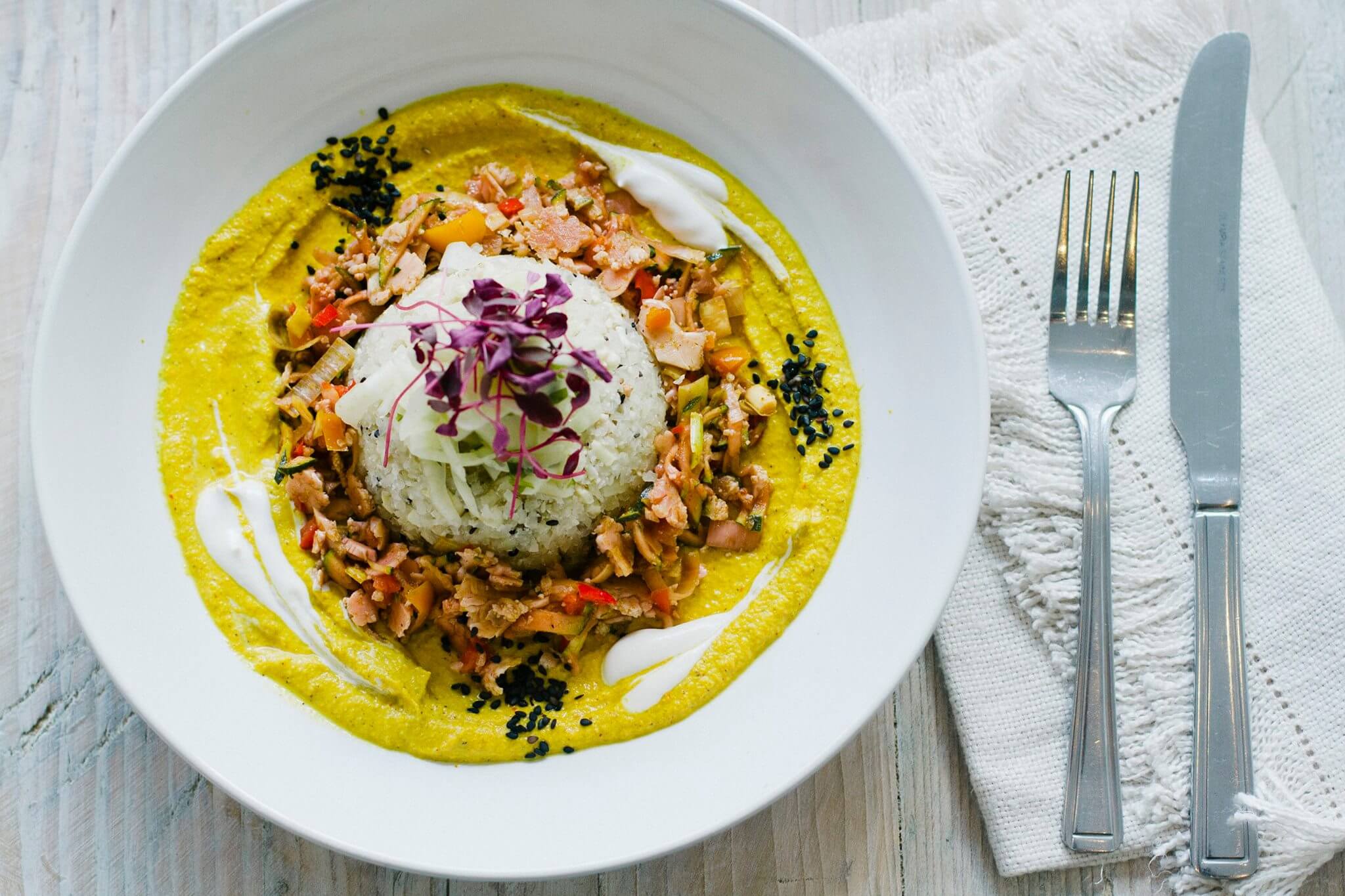 Eat: Walnut pancakes with banana ice cream, coconut & almond syrup and blueberries.
What: Found down a residential side street in Notting Hill, Nama can be overlooked.Inside however, is a different story- Nama is a vegan paradise. If you've got a hankering for pancakes, but aren't into mounds of whipped cream and peanut butter, their walnut pancakes topped with banana ice cream is sure to satisfy your craving. If sweet pancakes aren't your bag, their savoury crepes with marinated mushrooms, tomato relish and caramelized onions shouldn't be overlooked.
Why: Don't let the 'vegan, raw food' slogan put you off. In reality this cafe can produce good, hearty vegan grub, that won't leave you hungry. Their lunch menu is also worth a look with dishes such as  Thai coconut curry, falafel wrap and Zucchini pasta sure to hit the spot.
Where: 110 Talbot Road, W11 1JR, London 
5. The Scrambled Egg Alternative: Spice Market London
Eat: Egg scramble with Cornish crab and smoked paprika
What: A spice rack that is 24 metres long and takes over two levels of the restaurant is always going to win gold stars in my book. Known for their lunchtime bento boxes, Spice Market's brunch is also worth a mention. Pairing Southeast Asian cuisine with brunch dishes, this place is a serious contender for their egg scramble with Cornish crab, sensational.
Why: Because there is no greater gift than spice. The perfectly blended spices used in the brunch dishes aren't over powering and instead create a fiery balance, meaning you can still taste your eggs.
Where: W Hotel London, 10 Wardour Street, W1D 6QF
6. The Fried Egg Alternative: Jago
What: For the healthy brunch lover in need of a new hangout, Jago ticks all the boxes. This restaurant has a diverse menu and an even better breakfast and brunch one. The former Head Chef of Ottolenghi, Louis Solley is in the kitchen cooking up healthy, Ashkenzi-inspired dishes with Southern European and American influences. Take my word for it, order the baked eggs, which is topped with beans, peppers and tomatoes.
Why: There is a huge variety to be found on their breakfast and brunch menu and their juice menu is just as good. Pair your brunch with the many delicious fresh juices on offer such as the 'Green' with apple, cucumber, celery, spinach and mint or my personal favourite, the 'Pink' with apple, pear, mint and berries.
Where: 68-80 Hanbury Street, London E1 5JL
7. The Fry-Up Alternative: Koya
Eat: English fry up noodle bowl
What: I know, i know, including noodles into a brunch feature is a bold move. However, Koya Bar younger sibling of Koya, know for their steaming bowls of udon noodles is making tracks with their own brunch menu. Behold their own Japanese spin on the classic builders breakfast with their English fry up noodle bowl. The dish includes their famous udon noodles with bacon, fried egg and shiitake mushroom.
Why: It's something different and it's one of those meals that is hard to replicate at home without it tasting like a bowl of dirty dish water. If you're feeling braver, they also serve up other brunch dishes including Kinoko, porridge with mushrooms and Okayu, porridge with egg, speechless.
Where: 50 Frith Street, London, W1D 4SQ