Easter really is one of our favourite times of year. Not only do you get to eat an unreal amount of Dairy Milk chocolate, but there's lots of lovely Bank Holidays, so you can take your time and go running around Primrose Hill to burn it all off. Or not. Either way, the market is heavily saturated (a fat joke, geddit) with wonderful Easter Eggs, so here's our pick of the best. It's worth mentioning that Hotel Chocolat currently have a sale on all their Easter goodies online, so you can stock up on treats for the next few months at half price. Here's our favourites: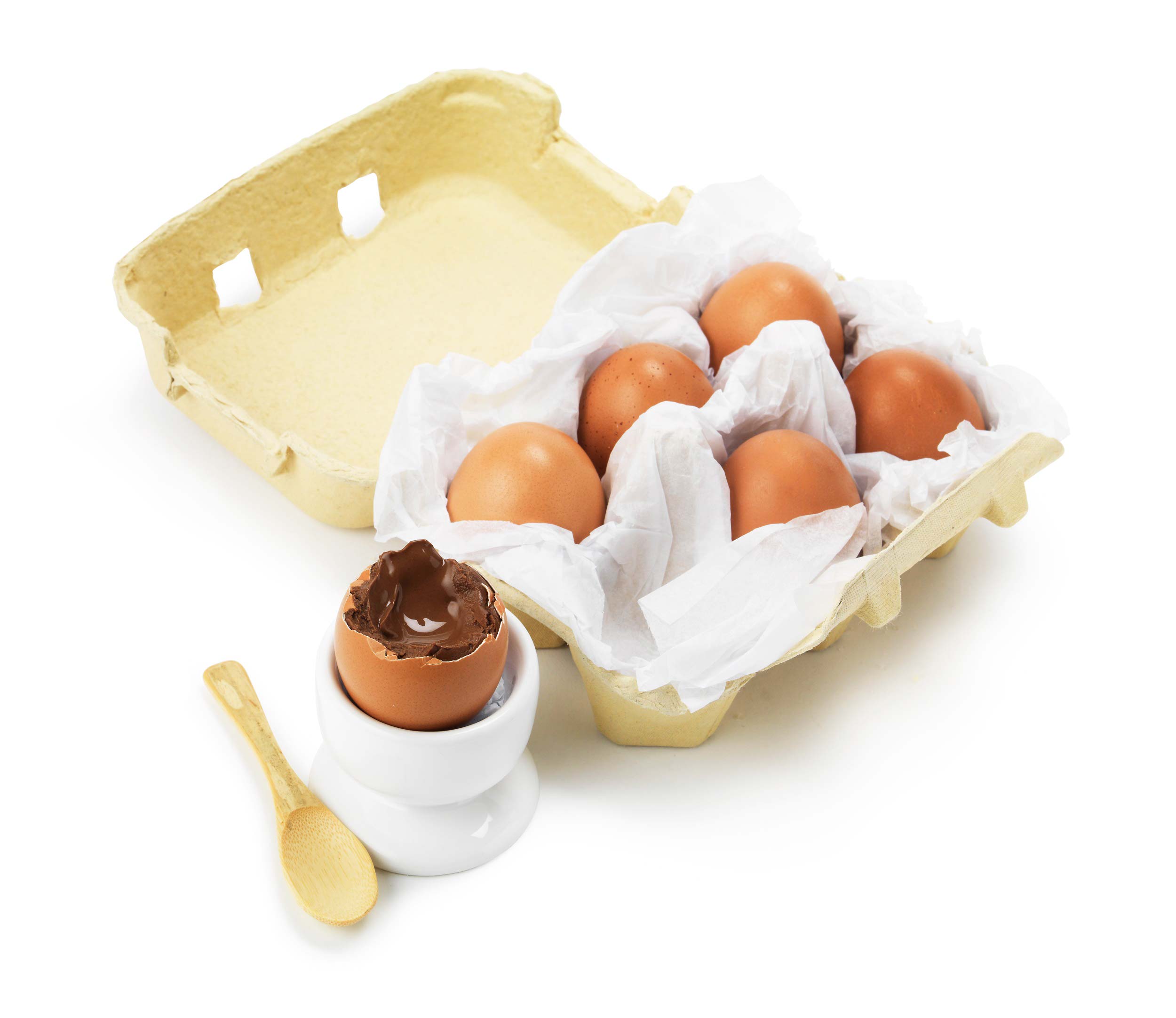 What: This year's offering from Daylesford are real hen eggs filled with praline that you heat up, just like real bolied eggs and soldiers.
Price: £25.00 for ½ Dozen Real Hen's Eggs filled with Praline – 240g
Stockist: From the Daylesford Organic Website
2. Carluccio's Soft Gianduja Egg
What: An egg that looks like its soft boiled but is actually made from milk and white gianduja chocolate is Carluccio's addition to the Easter ring – and we like it.
Price: The 'hard boiled' egg costs £2.95 – 60g
Stockist: Available in stores nationwide and from the Carluccio's website
What: Baileys and Master Chocolatier Lucie Bennett have created this special hand-painted chocolate egg which will be served exclusively within Harvey Nichols. It's filled with Baileys and comes with bespoke toasted chocolate brioche fingers to dip into the ganache for the perfect indulgent grown-up treat to end an Easter lunch.
Price: £15 in London stores and £12.50 outside of London
Stockist: Available within Harvey Nichols' Brasseries and Cafes nationwide from 11th –  22nd April 2014. See more of their Easter Eggs here.
4. Argent of London Egg Pendants
What: Ok, so not everything has to be chocolate and edible. We love these eggs pendants by Argent of London, the jewellery company set up in 1996 by Gail Goodrich to create a collection of timeless, beautiful, original designs in gold, silver and gemstones that women can afford to buy themselves. It's personal, too – every piece in the Argent collection is either designed or carefully selected by Gail personally. These particular pendants were inspired by the work of Carl Faberge, and come in a range of colours and designs, with different chains.
Price: £198
Stockist: From the Argent of London website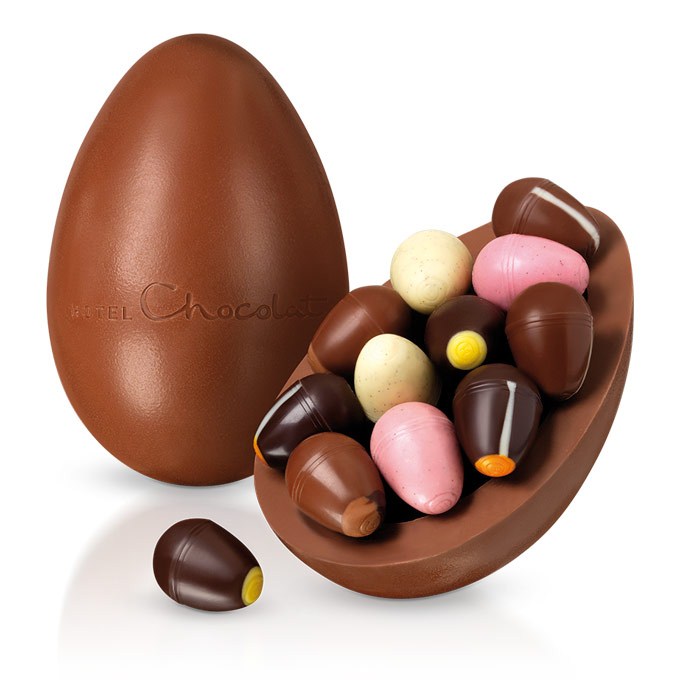 What: It's a classic – the Hotel Chocolat Egglet which features mini chocolate eggs on top of a giant Easter Egg. You can't help but love it – and it's in the sale, too!
Price: Only £14, was £28
Stockist: From the Hotel Chocolat website