It's that time of the week again: a chance to stalk several brunch menus in the capital. Lucky for you, we've spent our time discovering the best brunch bites, so you don't have to waste yours. Here's the best new brunches you need to try in London this weekend. They're all magical:
1. For a New Brunch Menu: Press Coffee 
What: Press Coffee housed within Market Halls Fulham have created a new brunch menu available from this weekend. Expect excellent coffee using high-grade coffee beans sourced from 15 different countries as well as juices, and brunch time favourites.
Eat and Drink: The brunch menu features breakfast delights like avocado on toast with poached egg (pay extra for bacon or salmon), eggs Benny/Florentine, and the special sourdough featuring burrata, bresaola, tomatoes, and Sicilian olives dust. Don't overlook the pancakes served with berries, maple syrup and mascarpone, or the special sandwich of the day.
Where: 472 Fulham Rd, Fulham, London SW6 1BY
2. For a Sunday Roast: Kricket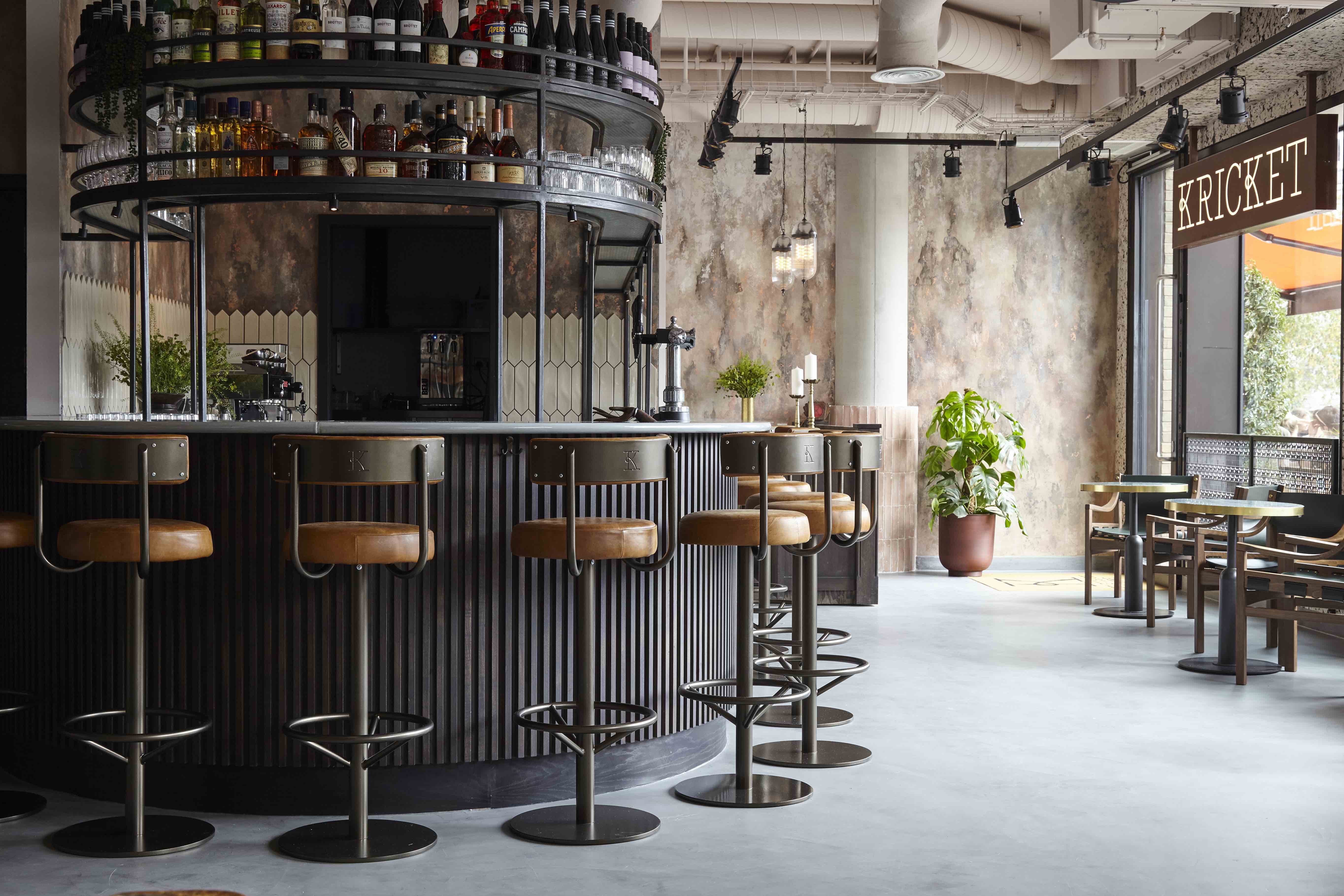 What: Chef Will Bowlby at Kricket has spiced up the classic and cosy Sunday roast with his own sharing-style version. Available at the Brixton test-kitchen bar and restaurant as well as the newly opened Kricket Television Centre, Will's take on the weekend lunch continues his mission of bringing the vibrancy of modern Mumbai to life, with exceptional and seasonal British ingredients.

Eat and Drink: Expect large joints of meat such as Keralan beef rump cap roasted with spices or tandoori Afghani poussin, or Kori spiced mushrooms as a vegetarian alternative. All Kricket roasts come with trimmings with a twist; from roast potatoes flavoured with curry leaves, paratha flatbreads oiled with beef fat, to hung yoghurt with mustard oil instead of gravy, and a spiced bread sauce. Drinks to accompany the roasts include the much-loved chai, a new mango lassi or for the bold, a Bloody Maharaja.
Where: Locations here 
3. For an All-Afternoon Party: Cattivo
What: Cattivo is an Italian bar and cocktail club from the team behind popular all-day Italian bars Martello Hall in Hackney and Canova Hall, also in Brixton. Every Saturday, from 12-5pm, they host a showtime brunch, an all-afternoon party with food, drinks and theatrical entertainment (think drag, disco and cabaret) included in the ticket price.
Eat and Drink: All of Cattivo's food is served family sharing-style with small plates, salad, ragus and pastas. Still hungry? Just ask, and the team will bring more. For liquid libations, you have the option to pick from the Showtime Brunch drinks menu or mix and match for the table. After you've eaten your grub, the entertainment will begin below ground around 3pm.
Where: 207 Ferndale Rd, Brixton, London SW9 8BA
Buy tickets here.
4. For an Asian Inspired Brunch: Freak Scene 
What: Freak Scene in Soho are launching a new brunch menu, available from Sunday (21st October). A tongue-in-cheek twist on traditional Japanese bento boxes, each bruncho box is packed with an array of signature Freak Scene small plates, featuring Scott's take on Asian flavours from Japan and further afield.
 Eat and Drink: Inside the B1 box, there's a takoyaki octopus doughnut – an Osaka street food classic – and a cold salmon sashimi chirashi with kimchee, avocado and house chips. A tea-smoked lamb chop has been marinaded in spicy Korean miso to give it a kick, while a soft bun is stuffed with homemade Thai pork sausage, Scotch bonnet mayonnaise, and peanut salad. The B2 box takes inspiration from bustling hawker houses with a Singapore-style fried chicken lettuce cup, as well as Japanese staples such as tender black pepper short rib 'donburi', and nasudengaku, an umami-rich miso grilled aubergine. There's also Jerusalem artichoke chopsticks with truffle ponzu to dip, and Scott's spicy black cod tacos in a fried wonton wrapper with sushi rice.
Where: 54 Frith Street
, Soho
, London W1D 4SL

5. For a Brunch Event: Florentine
What: On Saturday (20th October), Florentine Restaurant and Bar will be hosting an exclusive one-off yoga class overlooking London's skyline, followed by brunch in the restaurant. The yoga and brunch event is held in aid of beating breast cancer; 50% of tickets sales will be donated to Breast Cancer Awareness.
Eat and Drink: Hosted in the Executive Lounge of the 12th floor of Park Plaza London Waterloo, enjoy a morning yoga class, followed by a wholesome brunch featuring: granola with yoghurt and berries, freshly baked pastries, fruit salad, pancakes with strawberries and cream, eggs Royale with smoked salmon, or avocado and poached eggs.
Where: 6 Hercules Rd, Lambeth, London SE1 7DU
Tickets here.