Top 5: Restaurants in London For the IndecisiveBy Matilda Long
Being spoilt for choice is undoubtedly a lovely thing, but there are times – when stomachs are grumbling and bellies are hollow – when a sprawling long menu can only lead to poor decision making. For those instances when the noisy demands of your appetite are starting to impair your judgement, head to one of these single-item restaurant, where choice is well and truly off the menu.
For Hotdogs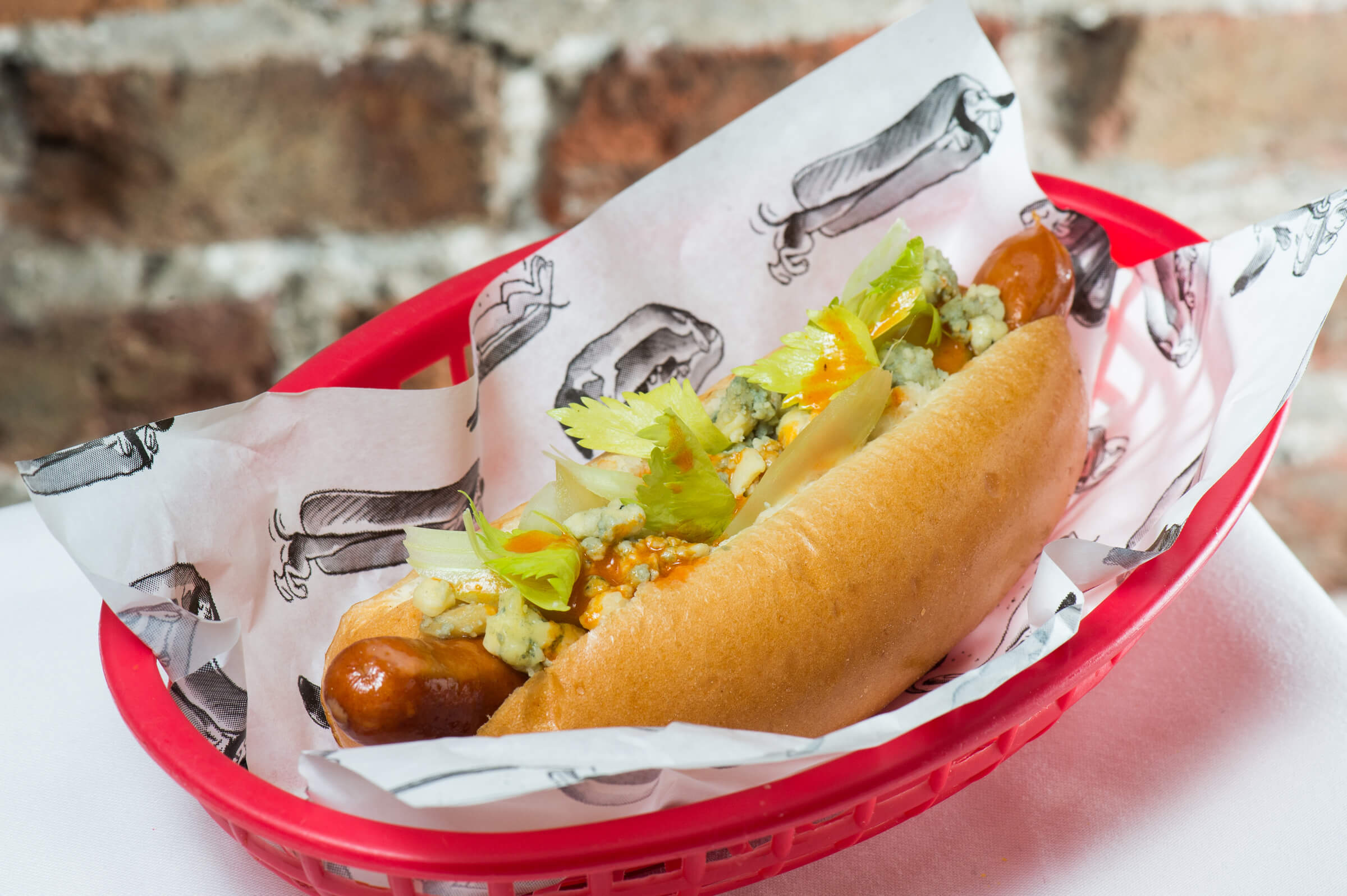 Forget those botulism-in-a-bun monstrosities you see peddled out of rickety vans on the sides of motorways, Bubbledogs' hot-dog only menu is home to the ritziest incarnations of this fairground fare. Pick from pork, beef or veggie for the sausage, then truss up your bun with a heap of extras. We couldn't resist the gluttonous Mac Daddy, with its crispy onions, salty nibs of bacon and macaroni cheese sauce. Drinks-wise, it's another no-choice no-brainer from the champagne-only menu. With that, even the most irrationally ravenous diners can't go wrong.
70 Charlotte Street, W1T 4QG
For Chops
Soho newbie Blacklock has opened its doors in a former basement brothel, offering a slice of heaven to the city's carnivorous customers. The chops at this meat mecca come in beef, pork and lamb varieties, all cooked pretty and pink over a charcoal grill then scorched to perfection with a vintage iron. Chops currently come single or in generous stacks, with a sharing porterhouse mega-chop soon to hit the menu. Concerned about gout? Non-meat sides include barbequed baby gems and ash-roasted sweet potatoes, but no-one's going to judge you here for not eating your greens.
24 Great Windmill Street, W1D 7LG
For Chicken
What you order at Chicken Shop is dictated purely by hunger. There are three pleasingly simple options: whole, half or quarter, depending on how high you'd like your plate piled with luscious chicken hot off the spit. There's no fuss and no unneeded tinkering, just succulent flesh wrapped in crispy skin, decorated with hot or smoky sauce and accessorised with a couple of bits from the short and snappy sides menu. Next time a chicken craving hits, you know where to head.
199-206 High Holborn, WC1V 7BD
For Steak
For those times when only a steak will do, make tracks for Flat Iron, where if you're not ordering hunks of meat, you're leaving hungry. Choose your cut (there are daily specials in addition to the signatures), state your cooking preference and pick a side or two, and you won't have long to wait before a protein party arrives on your own little chopping board.
17 Beak St, W1F 9RW
For Arancini
It's not only meat-eaters who get to join the one-dish party. Hungry veggies will find a flesh-free feast at the Arancini Factory, purveyors of gooey and flavour-packed risotto balls – think rich spheres of rice spiked with summery Mediterranean flavours and deep fried to give them a perfectly crisp little shell. Have them piled into a hefty wrap, perched atop a fresh salad or swimming in a stew – just like mamma used to make.
115A Kentish Town Road, NW1 8PB