Top 5: London's Hottest New Restaurant Openings in January 2017By Alicia Grimshaw
Happy New Year! We're kicking off 2017 with food, obviously. Forget your detox cocktails and spinach smoothies – we're all about celebrating honest, wholesome food whatever the month. Here's 5 new January openings in London to whet your appetite. Because carbs are our friends:
1. For Baked Goods: Bread Ahead Pavilion Road 
The Run-Down: Bread Ahead are spreading their doughnuts far and wide, with the opening of their new trendy West London site on Pavilion Road. Throwing opening their doors on Friday (6th January), the new bakery and school will sell their iconic sweet treats, along with holding regular baking courses which will teach you anything from focaccia to bread and chocolate logs.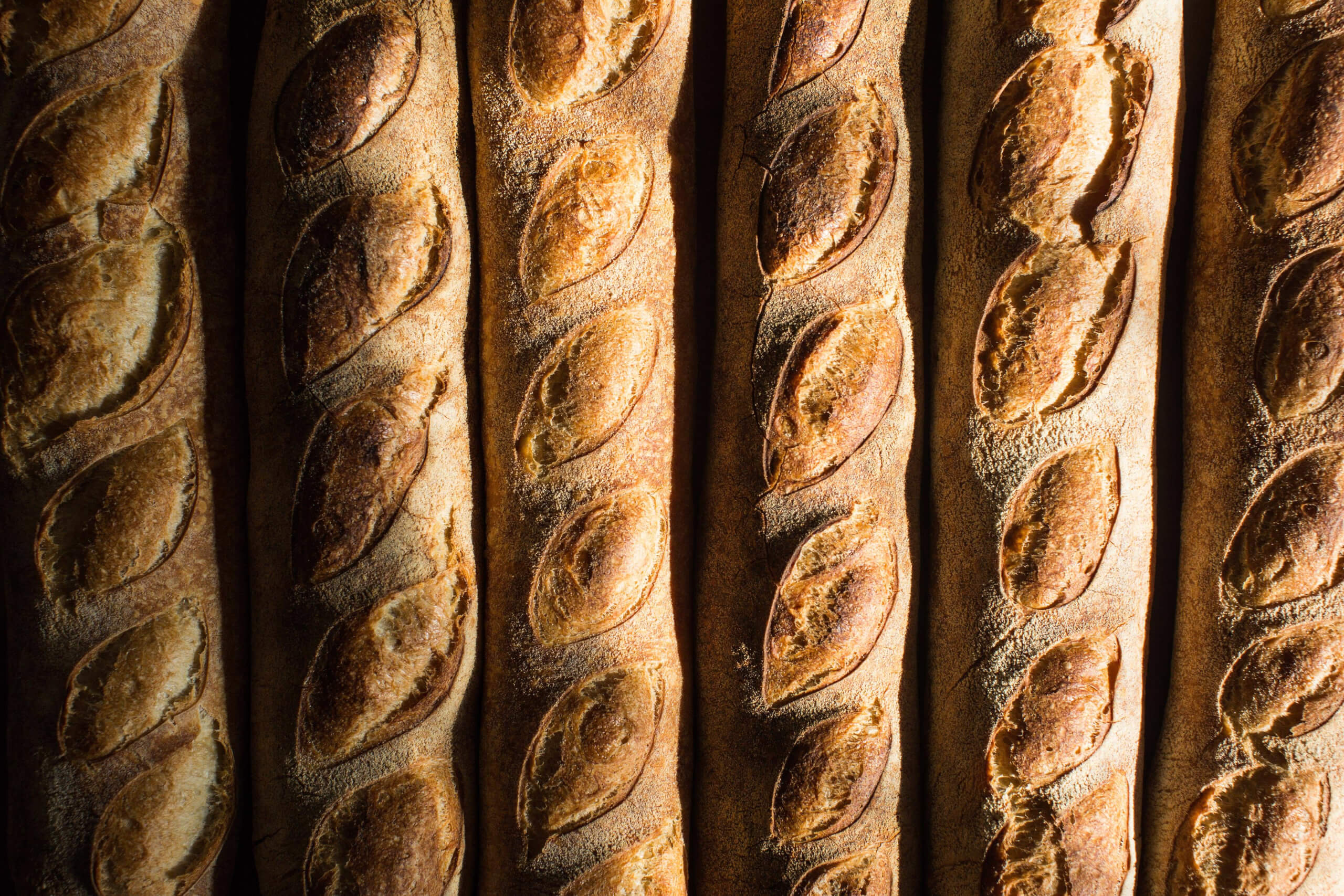 Eat and Drink: To mark this joyous, and quite frankly, exciting occasion, Bread Ahead Pavilion Road will be serving freshly-baked Galette des Rois – a traditional french cake to celebrate Epiphany. The galette will be available for one day only (6th) at the Chelsea site. Of course, you can also expect all Bread Ahead's much-loved classics such as their doughnuts, sourdough, focaccia, and other bread-y wonders – with some new and exciting bakes to follow.
Where: Pavilion Road, Chelsea, SW1X
Photo Credit: Elena Heatherwick
2. For Indian Small Plates: Kricket
The Run-Down: No need to travel south of the river to get your hands on Kricket's famed samphire pakoras anymore, as the team are bringing their tasty Indian small plates to Soho. The new restaurant will continue to offering simple and accessible Indian dishes made with the best British seasonal ingredients available. Opening on Thursday (5th January), the restaurant will  feature a new and more extensive menu compared to their big brother site, Pop Brixton.
Eat and Drink: The opening menu will include: delica pumpkin with makhani sauce, fresh paneer, hazelnut crumble, served with puffed wild rice, and Cornish crab meen moilee, castlefranco and peanuts. Dishes such as bone marrow and cep kulcha will be a hit with late night diners stopping by for a snack and a drink. And like us, you'll be pleased to see Kricket's much-loved signature dishes such as samphire pakoras, bhel puri and Keralan fried chicken on the menu at Soho.
Where: 12 Denman Street, Soho, London
The Run-Down: Tooting's Broadway Market just got a tasty upgrade thanks to the opening of new hangout, Plot. The restaurant will use suppliers from across the Isles and their local community to create a menu of small plates, showcasing the best of British grub. Head chef Giles Elstob has designed a concise menu that will change according to the British seasons, served from an open kitchen.
Eat and Drink: Bar snacks will include Stone-in-Oxney olives from Kent, and cured meats and pickled beets from West Dorset. Classic British staples will be given a twist in the form of chicken and smoked ham hock terrine with cider and honey mustard, roast cod with curried tartare sauce and scraps, braised beef cheek with pickled red cabbage and crispy onion, and charred hispi cabbage with brown butter and hazelnuts. Two desserts of Seville orange marmalade bakewell with clotted cream, and burnt cream and rhubarb will complete the evening offering.

Where: 70-72 Broadway Market, Tooting High Street, London SW17 0RL
4. For French Grub: La Dame de Pic 
The Run-Down: Foodies, hold onto your peanut hats. Opening on 26th January in conjunction with Four Seasons Ten Trinity Square, La Dame de Pic is set to be a vibrant new destination for gourmands in the capital, and will showcase renowned French Chef Anne-Sophie Pic's creative French cuisine in a classic English environment.
Eat and Drink: Famed for being the only current French female chef to be awarded three Michelin stars, Anne-Sophie Pic began her culinary career in her family's restaurant Maison Pic in Valence, France. Casually elegant, La Dame de Pic will showcase Anne-Sophie's unique culinary identity with dishes that are rich in powerful and unexpected flavour combinations, complemented by a carefully curated wine list.
Where: 10 Trinity Square, London EC3N 4AJ
5. For Cocktails: Alpha Beta Bar 
The Run-Down: The Modern Pantry, Finsbury Square aren't just about tapas and brunch. Hell no. They're launching their Alpha Beta Bar in the New Year, partnered with award-winning mixologist, Ryan Chetiyawardana of Mr Lyan. Group. Taking inspiration from Head Chef Anna Hansen's use of globally-inspired ingredients and bold flavours, Ryan has created a cocktail menu befitting of the restaurants style that pairs perfectly alongside a bar menu made up of a collection of bites and small dishes.
Eat and Drink: The drinks menu features cocktails such as; Firecracker Fizz, a blend of Compass Box Artist's Blend Whisky, lemon, apricot and chilli sherbet fluffed with soda. And the Sgroppino G&T with Distilled Cream Gin, strawberry and cardamon sorbet blitzed with grapefruit and tonic, and Dominican Daquiri, a heady concoction of Matusalem Rum, raspberry pastis, Pineau de Charentes and yuzu. The bar menu includes, Anna's signature sugar-cured prawn omlette with smoked chilli sambal, Cornish crab rarebit donut, and confit artichoke hearts with black sesame and parmesan. 
Where: 14 Finsbury Square, London, EC2A 1AH
One for luck…
6. For Sweet Eats: Crosstown Doughnuts 
The Run-Down: Calling all North Londoners – this news will make your day, if not week. Just months after launching their second permanent site in Shoreditch,Crosstown Doughnuts are kicking off the new year with a third Doughnut and Coffee Bar, this time in the heart of Camden's Stables Market. And it's opening Wednesday (4th)!
Eat and Drink: The new outlet will serve Crosstown's full range of classic, premium and seasonal doughnut flavours, alongside speciality coffee from Caravan Coffee Roasters, Sandows nitro cold brew, and an array of other progressive hot and cold drinks. Crosstown are celebrating the launch with an introductory offer on Caravan Coffee purchased from their Camden doughnut bar; any coffee for £1.50 all day Monday to Friday, until the end of January. A range of both doughnut + drink deals, and box deals will also be on offer.
Where: Arch 728 North yard, Camden Stables Market, 1 Chalk Farm Rd, NW1 8AH
One for next month…
The Run-Down: We hold a special place in our hearts for Yard Sale Pizza. The team bang out the best doughy numbers this side of the Channel Tunnel, and they're bringing their double fermented dough, topped with the finest ingredients to Walthamstow, for their third opening in February.
Eat and Drink: Try out the likes of The Holy Pepperoni with Cobble Lane pepperoni, Napoli piccante and crumbled Nduja sausage; TSB with tender stem broccoli, parmesan, pine nuts, garlic and olive oil; or one of the regular specials such as Cheesus Walks, with smoked cacetto, gorgonzola, mozzarella, ricotta, parmesan cheeses and walnut pesto. All pizzas are available in both 12" and super-size 18" for sharing (or not). Brand new and exclusive to Walthamstow will be Yard Sale's weekend brunch which includes their crisp garlic, rosemary and sea salted pizza bread (with or without Marmite!) with a dippy egg while you await the giant 18" brunch pizza specials straight from the stone oven.
Where: Hoe St, Walthamstow, London