"One day spent with someone you love can change everything." – Mitch Albom, For One More Day
Grab your friends. Grab your American Express. And let's talk brunch.
1. For Fizzy Brunch: Cointreau Brunch at Aubaine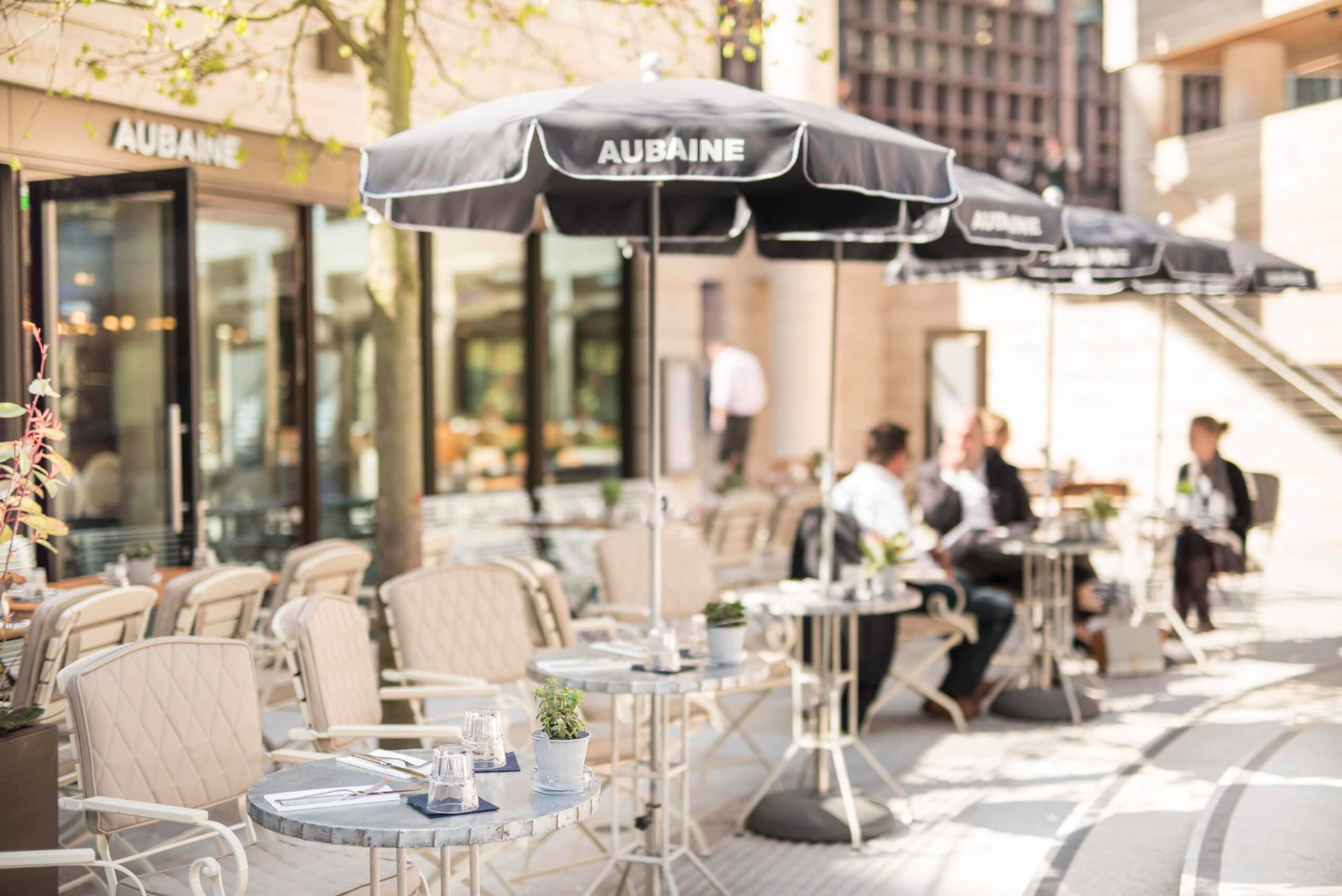 What: With an insatiable appetite for brunch in the capital, Cointreau, the iconic French liqueur, has teamed up with Aubaine, the all-day contemporary French brasserie, patisserie and boulangerie, to provide the ultimate brunch experience. Embodying the Cointreau spirit of creativity, originality and verve, the brunch menu is a delicious combination of seasonal produce with an emphasis on quality and simplicity.
Eat: Enjoy a selection of freshly baked pastries and artisanal breads served with Aubaine preserves to begin with. Then move onto a selection of small plates, including Toulouse sausage, free range egg and Provençale haricot beans, avocado toast with slow roasted tomatoes, toasted seeds and poached egg, Eggs Benedict, Croque Monsieur and French toast and blueberries. Dreamy.
Drink: A Cointreau Fizz, which offers endless variations. Combining the natural sweetness of Cointreau with a zesty twist of lime and sparkling water, the Cointreau Fizz will effortlessly ease you in to the weekend celebrations. Alongside the acoustic entertainment, consumers are also invited to express their creativity at the Cointreau DIY Bar.
Price: £15
Where: Aubaine, 38 Broadgate Circle London EC2M 1QS until Saturday 3rd October
2. For a Film Brunch: Saturday Film Club at Covent Garden Hotel
What: If you're into film, you'll love this. Enjoy a delicious 2-course brunch, served with a glass of Prosecco or a Bloody Mary, followed by the film at the beautiful Covent Garden Hotel in their special private screen room. This Saturday, watch Hot Pursuit – a film about a by-the-book cop who tries to protect the outgoing widow of a drug boss as they race through Texas pursued by crooked cops and murderous gunmen, starring Reese Witherspoon.
Eat: All the delicious British classics. The set menu includes endive, watercress, hazelnut and goat's cheese salad, hazelnut vinaigrette, tuna ceviche, fennel, radish and apple salad, lemon
and pappardelle, asparagus, broad beans, peas, parmesan cream. Don't forget the salted caramel and macadamia nut brownie with banana ice cream. It's sensational.
Price: £35
Where: Covent Garden Hotel, 10 Monmouth St, London WC2H 9HB, United Kingdom
3. For a Yoga Brunch: Yogasphere at Buddha Bar
What: For brunch with a difference, try this quirky yoga and brunch combination. Buddha Bar is highly acclaimed for their Zen interior designed international spaces and known for their best selling music albums. Yogasphere provide an hour-long yoga class followed by a delicious, chef created healthy brunch. Expect welcome drinks, followed by yoga with Mandy Jhamat and Leo Lourdes and then sensational brunch.
Eat: All the Buddha Bar goodness. Choose from wakame, cucumber, quinoa and pomegranate salad, pan-fried tofu with teriyaki sauce and edamame beans, followed by dark choc strawberries and a Yogasphere cocktail. After class, unwind to DJ-inspired Buddha Bar tracks – they provide eco mats for your use and a complimentary goodie bag, worth over £100. Big win.
Drink: Enjoy a détox juice and exclusive Yogasphere cocktail made with 130 plants and flowers handpicked by French Monks. Come with friends or meet new people under the gaze of an iconic Buddha statue.
Price: £55
Where: Buddha Bar, 145 Knightsbridge, London, SW1X 7PA
Photo Credit: Paul Winch-Furness
Take Note: This December, Anantara Dhigu and Anantara Veli in the Maldives launch their new Balance programme, teaming up with Yogasphere wellness retreats, taking guests on journey of self-discovery and wellness through yoga and meditation from 5th to 12 December 2015.
Why Go: Anantara's new Balance concept addresses the health savvy traveller and growing demand to seek professional guidance on how best to achieve the right balance in life. Resident and visiting practioners, as well as hosted retreats such as Yogasphere, are attracted to Balance's refreshing concept, as it offers an inspirational variety of health, wellbeing and healing elements that are incorporated into a luxury Anantara holiday. Get involved – more information here.
4. For Brazilian Brunch: Carioca
What: Carioca, located in the heart of South London, is headed up by brothers Maurilio and Eusebio Goncalves. The Brazilian restaurant is named after the vivacious people of Rio de Janeiro – come here for breakfast, served from 10am every day. At the independent restaurant in Brixton's Market Row, there's a host of vibrant new breakfast dishes, which all freshly prepared in house by Brazilian head chef Lucy and her team using quality locally-sourced ingredients and free-range eggs.
Eat: Perfect for brightening up dull weekdays, Carioca's menu of Brazilian-inspired brunch dishes puts a unique and colourful twist on breakfast classics. You can enjoy traditional Arepa maize muffins topped with poached eggs and richly-flavoured combinations such as tender pulled braised beef, fried plantain and black bean stew and spicy pan-fried chorizo, capers and sun-dried tomato.
Drink: Carioca's refreshing Caipirinha and Bahiana cocktails and fiery Bloody Marys are sure to help brunchers ease off weekend hangovers. Caravan coffee and a selection of Birchall teas are also available to accompany the all-day Brazilian breakfast menu.
Where: 25 – 27 Market Row, Brixton, SW9 8LB
What: Nestled in the heart of the trendy Munster Village and inspired by the warmth and comfort of a traditional trattoria, LOCALE offers the ideal spot for a weekend pick -me-up. Whether you're surrounding yourself with friends and family, delving into a first date or looking for a quiet moment or two, this intimate restaurant is an admired hangout for a brunch date.
Eat: If you've boarded the avocado train, then the poached egg, smashed avocado and cherry tomatoes on sourdough bread could be the delightful nutritious choice for you. And, if you're a little fed-up of pop-ups that can often swarm central London, LOCALE's menu also has the choice of more traditional, super tasty brunch offerings, including a Suffolk sweet-cured bacon sandwich, the classic full English breakfast and organic porridge served with fresh berries and honey.
Drink: Nothing soothes a fuzzy-head like a fresh, detoxicating fruit juice from LOCALE. The carrot, orange and ginger juice will clear the cob webs away and if you're looking for some weekend stamina, the beetroot, apple and orange juice will give you a gentle boost, keeping you fully hydrated and feeling fresh.
Where: Locale Fulham, 222 Munster Road, SW6 6AY