Once described as the wrong side of Portobello, Kensal Rise is now the leafy, favoured home of a breed of fashion, media and music people. Former and present residents include the likes of Sienna Millar, Daniel Craig, Jade Jagger, Thandie Newton, Lily Allen and Sophie Dahl, making it one of the most hip and sought after postcodes of London.
Vogue once named Chamberlayne Road in Kensal Rise as the hippest street in Europe, thanks to its the shops, restaurants, bars and cafés. While we don't quite have the breakfast scene of cities like New York, we're getting there and Kensal Rise has an eclectic and gastronomically cool selection of places to start your day with a shot of caffeine and breakfast fare. Here's our top 5 in the up and coming area:
#1 For a DIY Breakfast: Minkies
Order: The Minkie's Special
Why: Acclaimed by Vogue magazine as 'the coolest deli in North London!', Minkies is a renowned deli café considered to be the beating heart of Kensal Rise. Serving award-winning food in a beautiful and light-filled space called the Glasshouse, chef and founder, Doron Atzmo has been rewarded with a Gold Star Great Taste Award, regarded as an industry Oscar. The highlight of the breakfast menu is the hip and hearty self-titled Minkie's Breakfast. You have a choice of salmon or bacon, eggs any style, toast, OJ and coffee.
Situated on the crest of Kensal Rise above the Overground station, you can also watch the world pass by from its benches outside, or amble down Chamberlayne Road where there are other perfect pit-stops on the breakfast trail.
Where: 'Glasshouse' 
Chamberlayne Road
, London 
NW10 5RQ
How much: £7.99
@MinkiesDeli
#2 For a Sweet Start: Bel & Nev
Order: Porridge, coconut, banana and cinnamon.
Why: This cute and cosy café opened its doors only four months ago and is already a favourite in the neighbourhood. Brazilian, husband and wife team Bella and Nevio, arrived in London 10 years ago, having met while studying at Le Cordon Bleu. Both trained chefs, the pair decided to go it alone after successful stints in the kitchens of Polpo and Bocca di Lupo.
The sweet and delicious smell of freshly baked banana bread hits you as you go through its welcoming doors. Their breakfast of porridge, coconut, banana and cinnamon is a heart-warming start to a winter's day with their homemade granola with fruit compote and greek yoghurt, a delicious alternative.
Where: 15 Station Terrace, Kensal Green, London NW10 5RX
How much: from £3.90
@NevBel 
Order: Smashed Avocado on Toasted Lazy Bread.
Why: Parlour is a joyous place to start your Sunday. Grab your papers and head over to this hidden gem, tucked away on a shady and quiet side street. Siddle into one of the comfy leather seats and wait for a jovial hello from Head Chef Jesse, who has worked in famous kitchens around the world including Le Gav, Balthazar, Charlie Trotter's, Marque and The Gidleigh Park Hotel.
Playfully written menus tell you what's what for breakfast and while you decide, get your order in right away for a Bloody Mary that will banish the unwelcome remnants of Saturday night's fun. Tuck into their Smashed Avocado on Toasted Lazy Bread, Home-Style-Hash Brown with Eggs any Style or the (No-Subs) Full Parlour Breakfast. With free reign on the toast-your-own yesterday's bread station, you'll walk out of here happy and ready for a long, head-clearing walk through local Queen's Park.
Where: 5 Regent Street, London, NW10 5LG
How much: From £7.50
@ParlourUK
#4 For a Great Coffee: Cable Co
Order: Freshly baked croissant and coffee.
Why: A sister café to Wired Co in West Hampstead, Cable Co is a relatively new addition to Kensal Rise's flourishing coffee breakfast scene. Hip Apple-tapping creatives sit in the window, sipping Climpson & Sons coffee in a coffee shop which is horizontally relaxed, with furniture made of recycled materials and simple takeaway cups, with a delightfully cool selection of healthy breakfasts and tasty treats. But nothing beats the coffee, which is prepared with care and milk steamed to perfection.
Where: Bridge House, Chamberlayne Road, London, NW10 3NR
How much: From £3
@CableCo_nw10
#5 For a Full English: Gracelands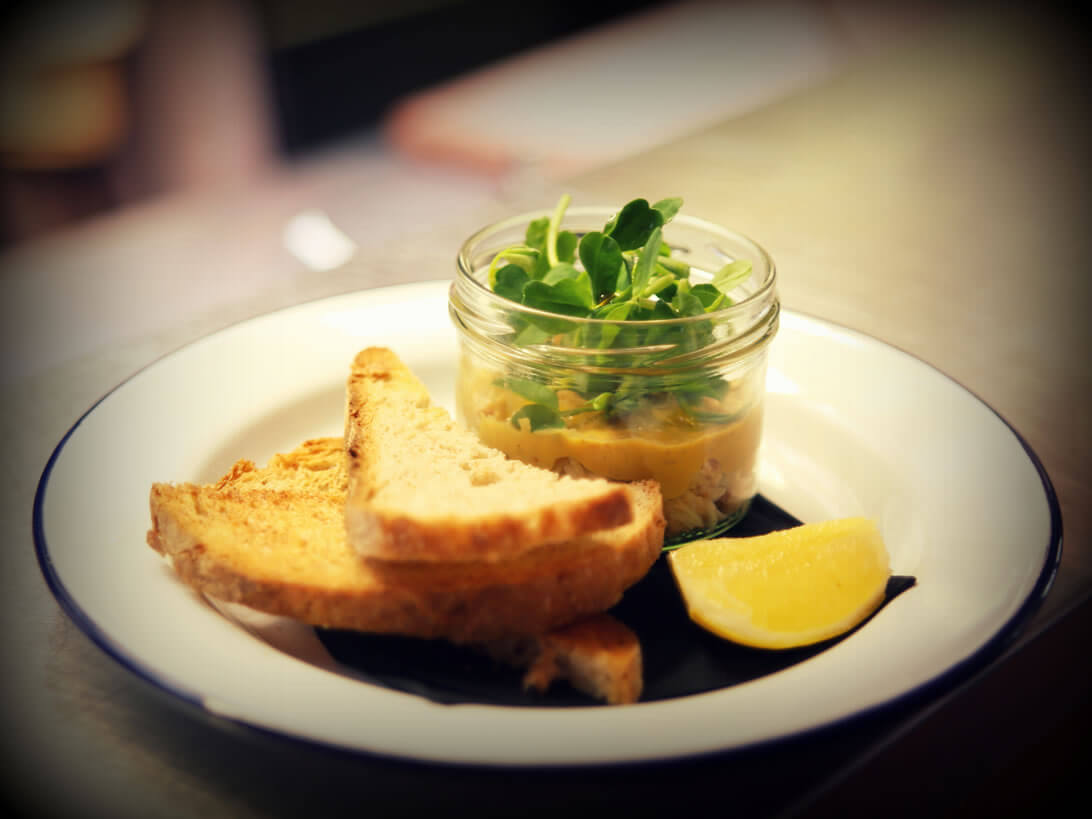 Order: Full english
Why: Sometime you just need to be traditional and go for a full English, and you won't find one better than at Gracelands café. A sign behind the counter playfully claims that unattended children will be given an espresso and a free kitten, but this a true family friendly café where the little ones can run around (a chesterfield in the corner is surrounded by toys and books) while parents can tuck into the breakfast of kings (and queens of course).
Gracelands' has such an easy-going vibe with a lively kitchen behind a glass-fronted servery sending out oven-roast omelettes as well almond croissants of the fluffy, light, creamy and sprightly sort. Just remember that customers are expected to get their cutlery and glasses from the stock by the kitchen, but no-one seems to mind.
Where: 118 College Rd, Kensal Rise, London NW10 5HD
How much: £7.80
@GracelandsCafe