Introducing: the best new restaurants in London this week. Another week, another opportunity to eat all the food. Here's 5 new restaurants in London you need to check out this week:
What: Following a jazzy makeover, Savile Row's Sartoria has re-opened its doors with renowned Italian chef Francesco Mazzei at the helm as chef patron. With a new all-day dining menu including breakfast, the food at Sartoria is a masterclass in classic Italian cooking, inspired by Francesco's home region of Calabria and surrounding areas of Italy.
Why: Where do we start with the new menu, everything is worth you spending your precious British pounds on. A highlight of the brand new breakfast menu is Francesco's Eggs Purgatorio, baked eggs, spicy tomato and n'duja sauce with crostoni, while the lunch and dinner menus include Astice Sibaryta, warm lobster salad "sybarita" style and Baccalá marinato alla liquirizia, home-cured baccalá marinated in liquorice. It's also one of the best new restaurants in London for drinks – the new Libare Bar is set to become a Savile Row hotspot, combining a dash of old Mayfair charm with a measure of Italian style. The drinks list comprises seasonal twists on Italian classics like Bellinis, Negronis and Spritzes, alongside some original creations. That's it, we're sold.
Where: 20 Savile Row, London W1S 3PR
2. For a New Opening: 8 Mount Street 
What: Following a successful soft launch, 8 Mount Street, the new Mayfair- based brasserie and bar, has opened its doors. Combining elegant simplicity with a contemporary twist, the restaurant dishes up Mediterranean dishes accompanied by a stunning wine list – and is touted as one of the best new restaurants in London of 2015.
Why: The menu, created by Executive Chef Adrian Mellor features a mixture of signature creations and new takes on much-loved brasserie fare. Starters include pecorino crème brûlée, aged balsamic and red onion marmalade, and onion soup, beef broth topped with gruyere. For main, select from grilled marinated lamb cutlets and smoked aubergine to gnocchi with cherry tomatoes, garlic, and scamorza or the lobster linguini. After dinner, head a floor below to Bar 8, an intimate, standalone bar that offers all the exclusivity of a private members' club but without the need for membership. Ooh, very swish.
Where: 8 Mount Street, Mayfair, London W1K 3NF
[related_articles]
3. For Tea: The Stoke Newington Tea House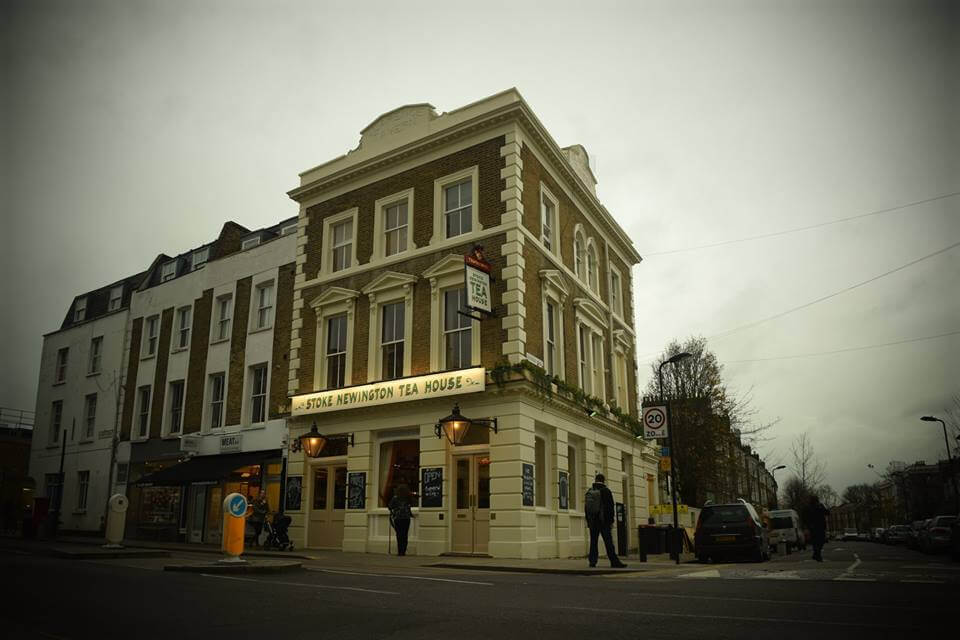 What: Stoke Newington is getting an early Christmas present this year, in the shape of an innovative, new pub, The Stoke Newington Tea House, which opened last week. Think a reinvented version of the Great British Pub, complete with a tea twist. One of the best new restaurants in London for the Christmas spirit, we say.
Why: Come here for a cracking cuppa. The Stoke Newington Tea House is home to over 100 styles of brews. From early morning through to evening, sample loose leaf, light, dark or green, subtle and strong, classic and fruity infusions. There is  lso six special mixtures presented each day for those who want to experiment with new flavours. And, nothing beats a good slice of cake to go with a cuppa – feast on classic red velvet cake, coffee and walnut loaf, as well as tea infused desserts. Come to weekends, brunch on all the classics, and on Sunday they serve their delightful roasts.
Where: 102 Stoke Newington Church St, Stoke Newington, London N16 0LA
[related_articles]
4. For a Late Night Delivery: Feast
What: We've all been there – late night hungry cravings that no even a shish kebab can contend with. Fear not people, feast is here to help. Feast is London's first and only all-night food delivery service, operating from 10pm-5am. The best bit? They've now expanded to Central London and have teamed up with new restaurants to offer you a smashing selection of grub.
Why: The list of restaurants on the menu includes Bamboo Box in Shoreditch, Polo Bar in Bishopsgate, Brick Lane's Beigel Bake and The Monsoon, Pixxa in Farringdon and the Dum Dum Donutterie in Box Park for some sweet after-hours treats. But as if that is not enough to satisfy your cravings, there are two new restaurants on the books; 24-hour café and Diner VQ in Bloomsbury and Soho late-night landmark, Balans. Feast uses bicycles instead of cars and motorbikes to beat the traffic, as well as helping to reduce both their carbon footprint and delivery costs at just £2.50 per order.
Where: Order here 
[related_articles]
5. For a New Menu: Workshop Coffee
What: Workshop Coffee, the place that can nail a flat white like no other has just launched a new lunch and dinner menu at the brand's flagship Clerkenwell outlet. Workshop Coffee is not only one of  London's leading specialty coffee sourcers, but it's a great spot to grab a quick lunch or a lazy brunch with friends at the weekend.

Why: One of the best new restaurants in London for brunch. The menus showcase some of the very best, locally-sourced produce, with the real focus on seasonal ingredients.  For lunch and dinner, tuck into roasted squash with goats' cheese and walnuts, lamb fillet served alongside celeriac puree and brussel sprout tops, and stuffed chicken thigh with kale, tarragon, parsley and lemon. The brunch offering on the weekends is the stuff of dreams. In the mood for savoury? The baked eggs take some beating as does the full Benedict with ham hock. Prefer a sweet brunch? The French toast topped with poached plums, orange mascarpone and hazelnuts takes some beating.
Where: 27 Clerkenwell Road, Clerkenwell, EC1M 5RN