Top 5: Totally Delicious Ways to Celebrate 4th July in LondonBy Angelica Malin
'America is a vast conspiracy to make you happy' John Updike
Even if you're not American, there's no reason not to celebrate 4th of July: a day where it's totally legit to stuff your face full of doughnuts. A bit like Chanukah, without the candles. If you're a yank looking for a taste of home, or Brit just wishing to celebrate all things deep-fried, here's 5 of the best American-inspired events in London to celebrate 4th July this year:
1. American-Inspired Dessert Feast at Pont Street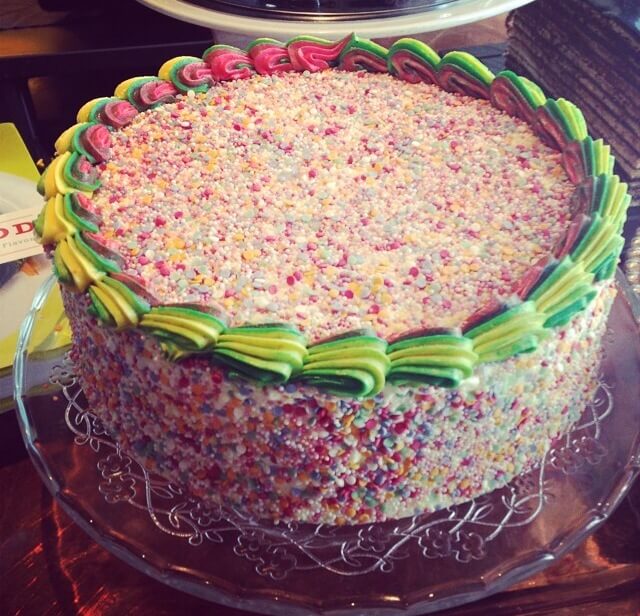 What: The neighbourhood restaurant at the boutique Belgraves hotel has a fantastic USA-inspired dessert menu. The kitchen is headed up by Sophie Michell; and that's reason enough to come. 
Why: The doughnut balls with a salted caramel filling are a bestseller and come with a cute, and very Instagrammable, mini vanilla milkshake. 
Eat: Classic baked cheesecake, chocolate brownies with cornflake ice cream or a ice cream cookie sandwich. Try the ice cream sandwich in peanut butter and jelly flavour and thank me later. 
Photo credit: Sophie Michell – Instagram
Pont St, Belgraves Hotel, 20 Chesham Place, London SW1X 8HQ
2. Limited Edition Peanut Butter Jelly Krispy Kreme at Selfridges
What: For one day only, Selfridges will stock a special 4th of July peanut butter jelly Krispy Kreme.
Why: The words 'one day only' excite us. Also, Krispy Kreme will also be continuing celebrations across UK stores, offering a free Original Glazed doughnut to any customers who show their American passport in-store. Go on.
Eat: The "Krispy Kreme PBJ" (£1.60) is filled with a smooth peanut butter kreme and sweet raspberry jam, then hand dipped in a peanut butter icing. Oh stop it.
Krispy Kreme stands at Selfridges nationwide
3. American Independence Day Cocktails + Party at Steam and Rye
What: Trendy restaurant in Leadenhall Market is hosting a special Independence Day party at Steam and Rye. Expect cheerleaders, dancers, slider burger giveaways, and live music which will include American tribute bands.
Why: There will be complimentary popcorn and candy for everyone, and Steam and Rye will be showcasing their wacky cocktails.
Drink: The Theodore Roosevelt – Johnny Walker Black, blended with condensed milk, chamomile tea, sugar puff syrup and milk.
Steam and Rye, at 147 Leadenhall St, London EC3V 4QT
4. American Craft Beer Tasting at Jenius Social

What: America prides itself on amazing craft beer. In this tasting they will be giving a big high five and a hearty back slap to our American cousins on the day of their independence.
Why: 'Craft' beer is already a popular phenomenon in the USA with brewers in all 52 States ripping up the classic old-world brewing play book. These guys have risen the bar in terms of adventure, creativity and down right in-your-face flavours.
Eat: Mini sliders and buffalo wings paired with each yankee beer.
Date: Friday 4 July at 18:30 – 2.00 hrs long. Costs £28.00 – book
5. New York Espresso Martinis at New Soho Grind
What: Ok, it's not strictly American, but there's something of the American speakeasy cool at new Soho Grind, so I think it counts. The second bar from the team behind Shoreditch Grind has just launched on Beak Street; we expect big things.
Expect: A New York speakeasy-style bar behind a hidden wall, marked only by a neon red sign outside.
Drink: A Grind Espresso Martini. Made with the unique Soho Grind Espresso blend and Chase Vodka, no coffee liqueur in sight. For a sweet fix, try the Appleton Pears with white rum, agave syrup, chocolate bitters, apple and pear juice. 
Soho Grind, 19 Beak St, London, W1