September Special: 15 Things You Need to Eat in London This WeekBy Alicia Grimshaw
To celebrate all the great things about September (the classic do I wear a jacket/jumper conundrum, and the arrival of mince pies in supermarkets), we've decided to give you a special, bumper edition of 5 things to eat this week. From new menus, openings and special collaborations – here's 15 tasty dishes you must try in London this month. Happy exploring, folks.
1. For a New Thanksgiving Menu: Chi Kitchen
What: Celebrate 'Chuseok' (the Korean festival of Thanksgiving), at Chi Kitchen this week with a special menu featuring a selection of Korean favourites to bring the flavour of 'Chuseok' to London. Masterchef 2014 winner Ping Coombes is the Executive Chef at Chi Kitchen, and to celebrate the traditional Korean festival of Thanksgiving she has created an exclusive menu of dishes inspired by the ancient holiday.
Why: One of the biggest and most important holidays in Korea, 'Chuseok', or 'Korean Thanksgiving', sees families come together from near and far to give thanks to their ancestors for the bountiful harvest. Small plates include Korean crispy pancake with seafood and Korean patty with Bulgogi sauce. Try the spicy soft tofu stew with seafood (rice and kimchi are available as sides). To finish, Chi Kitchen will be serving pumpkin honey with red bean.
Where: Ground Floor Debenhams, 334-348 Oxford Street, London W1C 1JG
What: Byron is all about the chicken this Autumn with new specials including the Clucky Balboa burger and proper chicken nuggets.  Not to mention their seriously freaky and indulgent new Oreo Freakshake – in line with the latest foodie craze to hit the UK.
Why: Swap their beef creations, for their latest fried chicken number. The Clucky Balboa comes with either fried buttermilk chicken or grilled chicken breast, guacamole, sriracha mayonnaise, pickled red onions, sliced pickles and iceberg lettuce. The proper chicken nuggets are made fresh from scratch, and are served with a sweet, tangy BBQ sauce. The Oreo Freakshake, as the names suggests is freakishly delicious – vanilla ice cream, homemade chocolate brownie, whipped cream, Oreo cookies, chocolate and caramel sauce, and chocolate honeycomb. And, breathe.
Where: Locations here 
3. For a New Collaboration: Tom's Kitchen x Sub Cult 
What: From Wednesday (14th), Tom's Kitchen Chelsea will be teaming up with Anglo American street food specialist Sub Cult, to create the ultimate hot gourmet sub menu, available for both lunch and dinner until Friday (16th). Using the freshest ingredients and unique flavour combinations, the partnership will bring the guys' much-loved subs to Chelsea.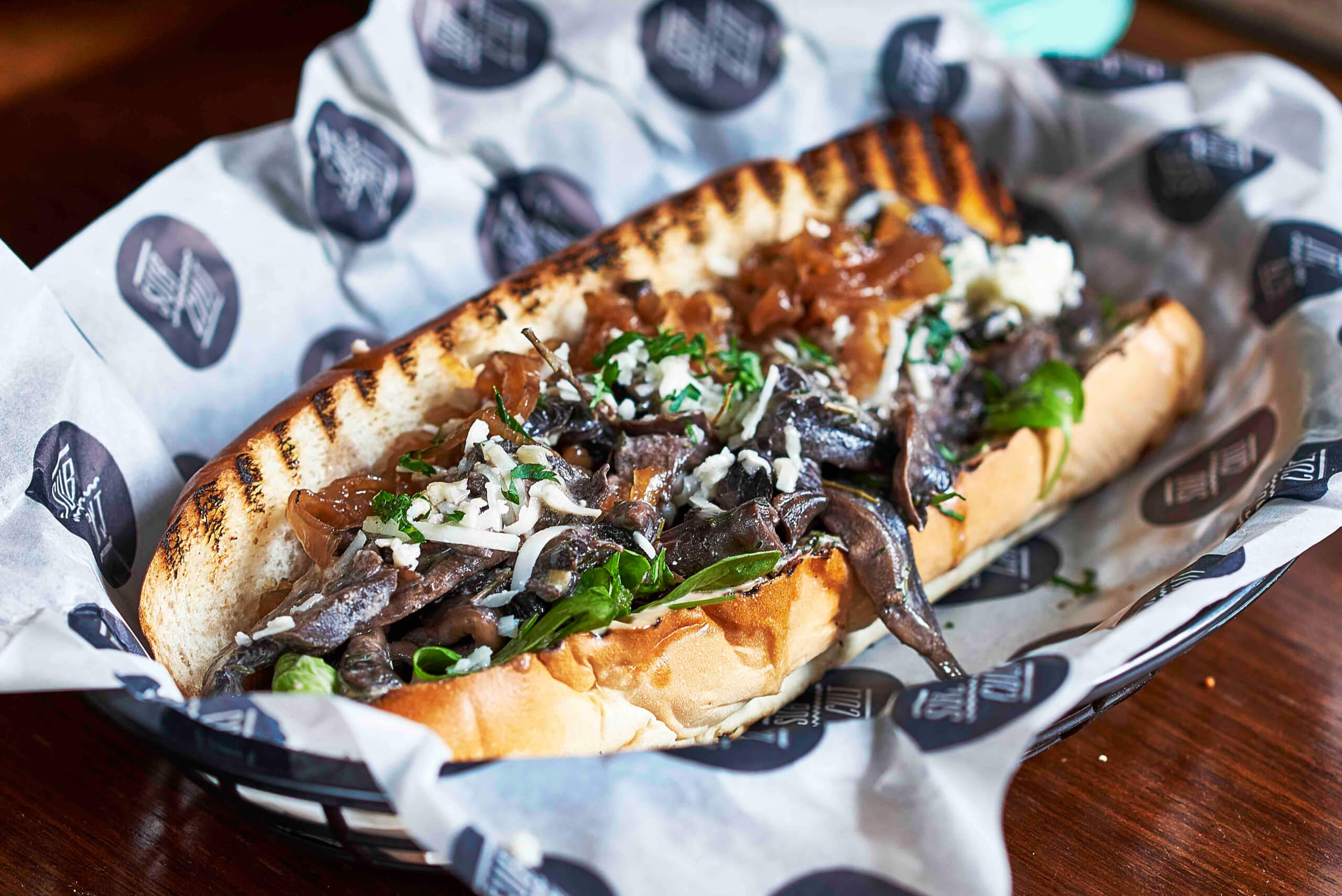 Why: The menu features the Rodeo Sub with aged sirloin cooked rare and served with truffle mayo, confit shallot jam, provolone picante and pickled serrano chilli; the Sub Claws with poached Brixham lobster, saffron aioli, pickled fennel, radish, and lemon and chive, and the vegetarian Sub Terranean with woodland mushroom, stilton, roasted garlic, thyme and black truffle. The team have also worked with Chef and Tom's Kitchen founder, Tom Aikens, to create a special flavour, exclusive to this pop-up called the Tom's Schnitzel Sub featuring chicken schnitzel, red pepper relish, aioli and rocket.
Where: Tom's Kitchen, 27 Cale Street, London SW3 3QP
4. For New Salads: Maple & Fitz
What: Maple and Fitz rustle up healthy salads and cold-pressed juices at their digs in Fitzrovia. All their dishes are vegan based and you have the choice to add extra protein with tofu dressed in almond butter, or switch up to the vegetarian option by adding grilled halloumi, and there's paprika spiced chicken for the meat fans. They've just created three new seasonal salads, all tried and tasted by us, all winners.
Why: The spicy watermelon tabbouleh is a fruity combination of white and black quinoa, cubed watermelon, cucumber, rocket, red hot pepper flakes and cumin apple cider vinaigrette. For a warming salad, try the real romesco –
tangy lemon roasted eggplant, cauliflower florets, yellow tomatoes, almond romesco sauce, parsley and toasted almonds. And, lastly, the green life featuring courgette, green lentils, sweetheart cabbage, baby spinach, peas, poppy seeds and maple tahini dressing. Get there for lunch, pronto.
Where: 36A Berners Street, London W1T 3LY
5. For a New Site: Four Hundred Rabbits
What: Four Hundred Rabbits are breeding like, well, rabbits. Following on from the success they have enjoyed since opening in Crystal Palace, this very special beer and pizza restaurant has just opened its doors in Nunhead, Peckham. Inspired by the authentic Italian pizza found in Napoli, Four Hundred Rabbits use a sourdough starter made from British Rye flour, ferment their dough for up to 48 hours, and whack it all in their wood fire oven.
Why: The toppings begin with a rich tomato sauce made from San Marzano DOP tomatoes, and when it comes to the cheese, the team use Fior di Latte, which is made from cow's milk. And once again they seek out the very best that's available, Caseificio Ponticorvo, which blends perfectly with the tomatoes to create a smooth sauce. Four Hundred Rabbits use only the best of British seasonal produce to complete their pizzas. The charcuterie comes from Cannon & Cannon, and they source their other produce from local suppliers. Best washed down with one of their twelve beers that rotate each week from the best and most innovative, not to mention hippest, brewers in the UK and Europe.
Where: 143 Evelina Road, Nunhead, SE15 3HB
6. For a New Dining Concept: Shotgun 
What: Shotgun BBQ has announced an innovative 'Open Kitchen' dining experience, bringing a thoughtful touch of Southern hospitality to London's barbeque scene. Shotgun BBQ will be welcoming diners into the kitchen to meet the Head Chef, Patrick Wardell, learn a little something about authentic American BBQ and grab a dish of carved-to-order slow smoked USDA point-end brisket, Memphis-style Iberico baby back ribs and middle white suckling pig, served straight from the pass.
Why: For £25 per person, bask in all the unlimited meat on Saturdays and Sundays. Just like the family-style cook-ups of the Deep South, there'll be no shortage of food, with truly ravenous meat eaters encouraged to return to the pass for seconds and even thirds. It's not just about the succulent, slow-smoked meat however, as the set menu, devised by Mississippi-born Exec Chef, Brad McDonald, also boasts innovative twists on Southern side-dishes, including cornbread and honey butter, pimento cheese served with Ritz crackers and devilled eggs.
Where: 26 Kingly Street, Soho, London, W1B 5QD
7. For a New Birthday Menu: Bright Courtyard Club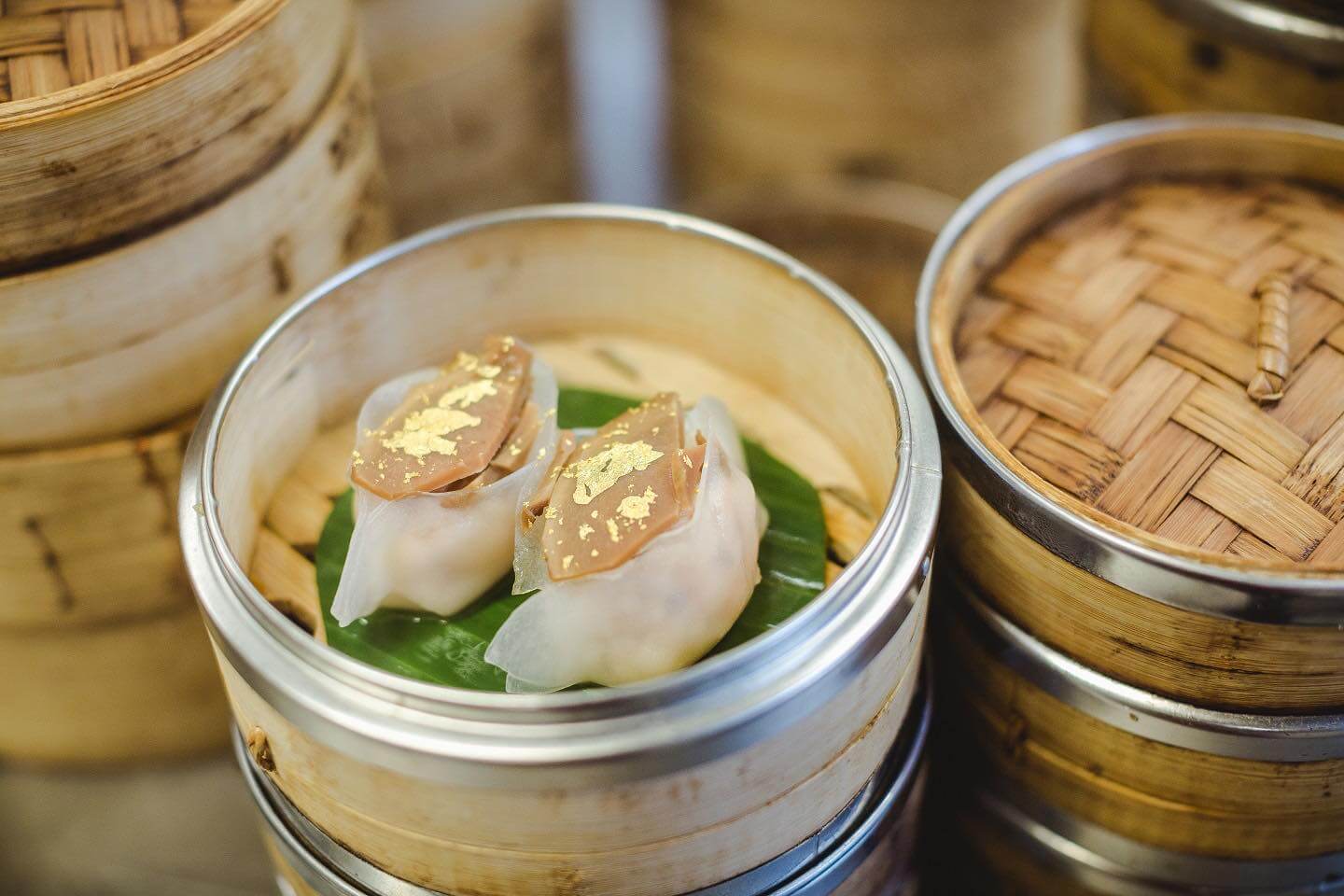 What: Bright Courtyard Club, the authentic yet modern Chinese restaurant situated on London's Baker Street is celebrating its fifth birthday by launching a very special birthday 'Wu Xing Five Elements Menu'. Priced at £50 per person, this one-of a kind menu is available exclusively for the month of September. The menu is based around the ancient Chinese philosophy of Wu Xing, the idea that the Five Chinese Elements (Metal, Earth, Water, Wood and Fire) can be used to explain everything from cosmic cycles to medicine and healing.
Why: The opening course represents 'Metal' –  Gold leaf lobster and abalone dumpling paying homage to their best-selling dim sum. The next course is 'Earth', which comes in the form of Yin Yang vegetable soup. After Earth, comes 'Water' and it's a real Bright Courtyard Club speciality in the shape of garlic butter lobster tails. The first of the remaining two courses is 'Wood', which comes in the form of Shanghai-style wood roasted pigeon, an extra-special dish that showcases Bright Courtyard's speciality in Shanghai cuisine. The fifth element is 'Fire', and it's an unforgettable dessert experience: a flaming dessert cocktail served with traditional Chinese biscuits.
Where: 43-45 Baker Street, London W1U 8EW
8. For a New Pub Menu: The Duchess of Cambridge 
What: A fresh new look, a rejuvenated interior and a new Banger Bros menu – The Duchess of Cambridge returns to W6. Located on the leafy streets of the Brook where Hammersmith blurs with Chiswick, The Duchess of Cambridge is the perfect place to relax after a long day at work, tuck into a quick lunch or enjoy a few Saturday night tipples.
Why: New for summer 2016, The Duchess of Cambridge has teamed up with the guys at Banger Bros to offer a great alternative to your standard pub grub. Order the Korean Dog with kimchi, gochujang mayo and shallots or the Smokey Polish topped with hot horseradish, sauerkraut and sweet mustard. Burger fans can delight in 100% beef burgers served in the same stunning combinations all nestled in a signature toasted brioche. Try the only-for-the-brave melted jalapeno cheese, piquillo peppers, pickled jalapenos and a smoky hot chipotle. Then choose Filthy Filthy fries with pulled pork, melted sauce and pickles on the side or a refreshing apple slaw to top it all off. Love a little mash with your sausage? Go traditional with The Londoner, or opt for the Hot Smoked Toulouse, Beef and Stout or Veggie, served with your choice of mustard, spring onion or cheese laced mash and plenty of sweet gravy.
Where: 320 Goldhawk Road, Stamford Brook, London, W6 0XF
9. For New Milkshakes: Four Winters 
What: Ice cream specialists, Four Winters, have brought the high-tech trend behind its magical, made-to-order ice cream to a new range of premium milkshakes. After choosing one of four base flavours: vanilla, chocolate, coconut or strawberry, you can completely customise your shake at the topping and mix-in counter. Go absolutely wild on the hundreds and thousands.
Why: The new milkshakes include the afternoon tea milkshake made with clotted cream ice cream, freshly baked scones and homemade jam, and the German chocolate cake milkshake, a sweet medley of chocolate ice cream, fudgy brownies, nutty coconut and caramel sauce. For breakfast lovers, try the cereal crunch milkshake with vanilla ice cream, sweet cereal clusters and rich salted caramel or for something off the nutty charts, opt for the peanut butter cup milkshake –  nutty peanut butter ice cream, chocolate crunchies and chocolate sauce
Where: 103 Gloucester Road, South Kensington, London
10. For a New Limited Edition Menu: Ember Yard x Alhambra Reserva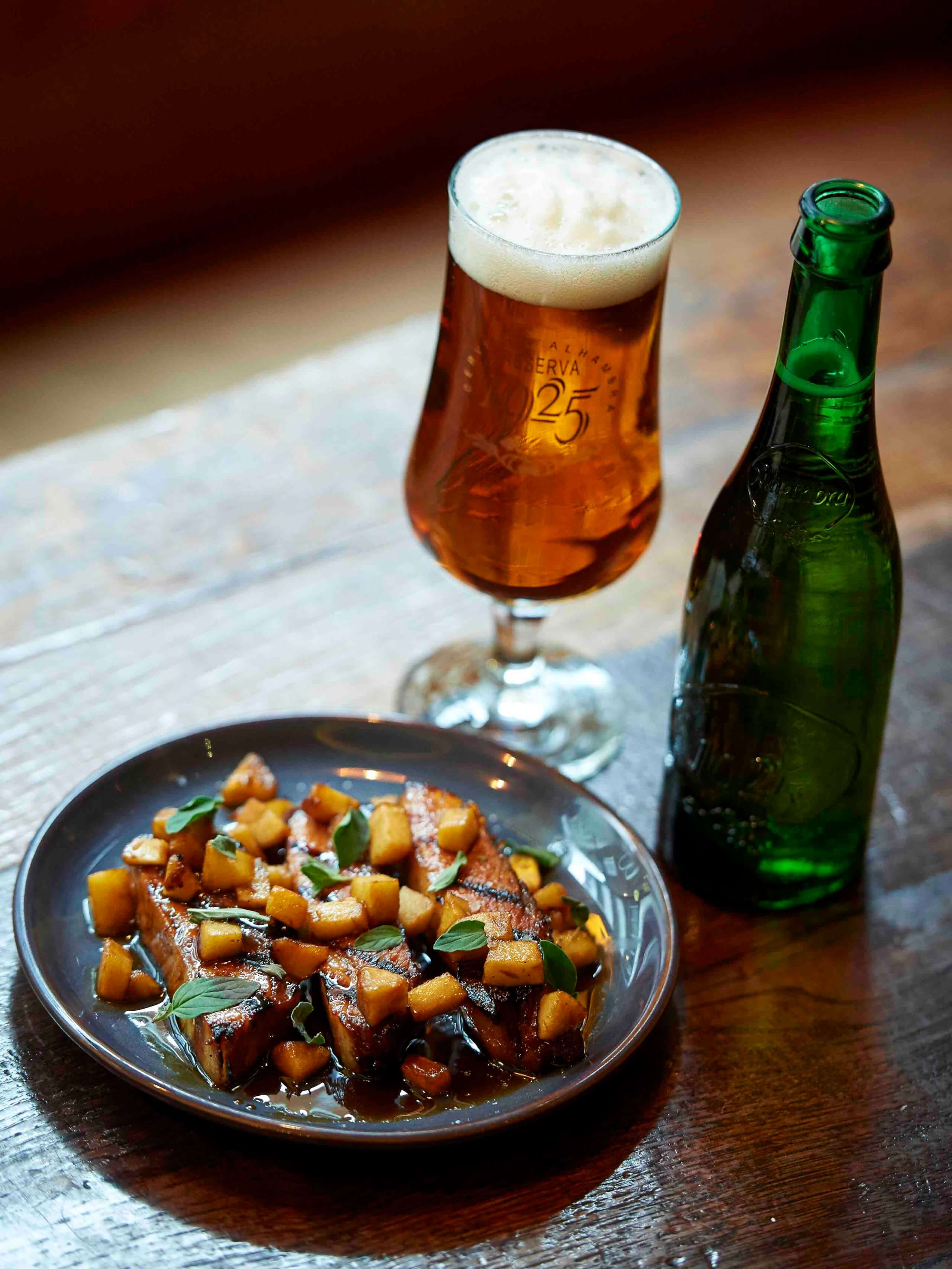 What: Ember Yard in Soho has teamed with Alhambra Reserva to create a special beer-inspired menu running from today (12th) for two weeks. The exclusive Alhambra menu was created by Ben Tish and boasts a range of tasty Mediterranean charcoal smoked dishes cooked with Granda's famed craft beer Alhambra Reserva.
Why: Dig into small plates of charcoal-grilled flatbread, jamon and Alhambra Reserva 1925 butter; deep fried hake in Alhambra Reserva 1925 Batter, served with saffron aioli, samphire and mussels, and Alhambra Especial brined duck with roasted fennel. And, if that hasn't made your mouth water, the Gloucester Old Spot Pork Chop in an Alhambra Reserva 1925 Glaze, with grelot onions and mojo verde certainly will. End dinner on a sweet note with the roasted almond cake with Mezquita, spiced ice cream and poached cherries.
Where: 60 Berwick Street, London, W1F 8SU
11. For New Dim Sum: Ping Pong x Gatwick Airport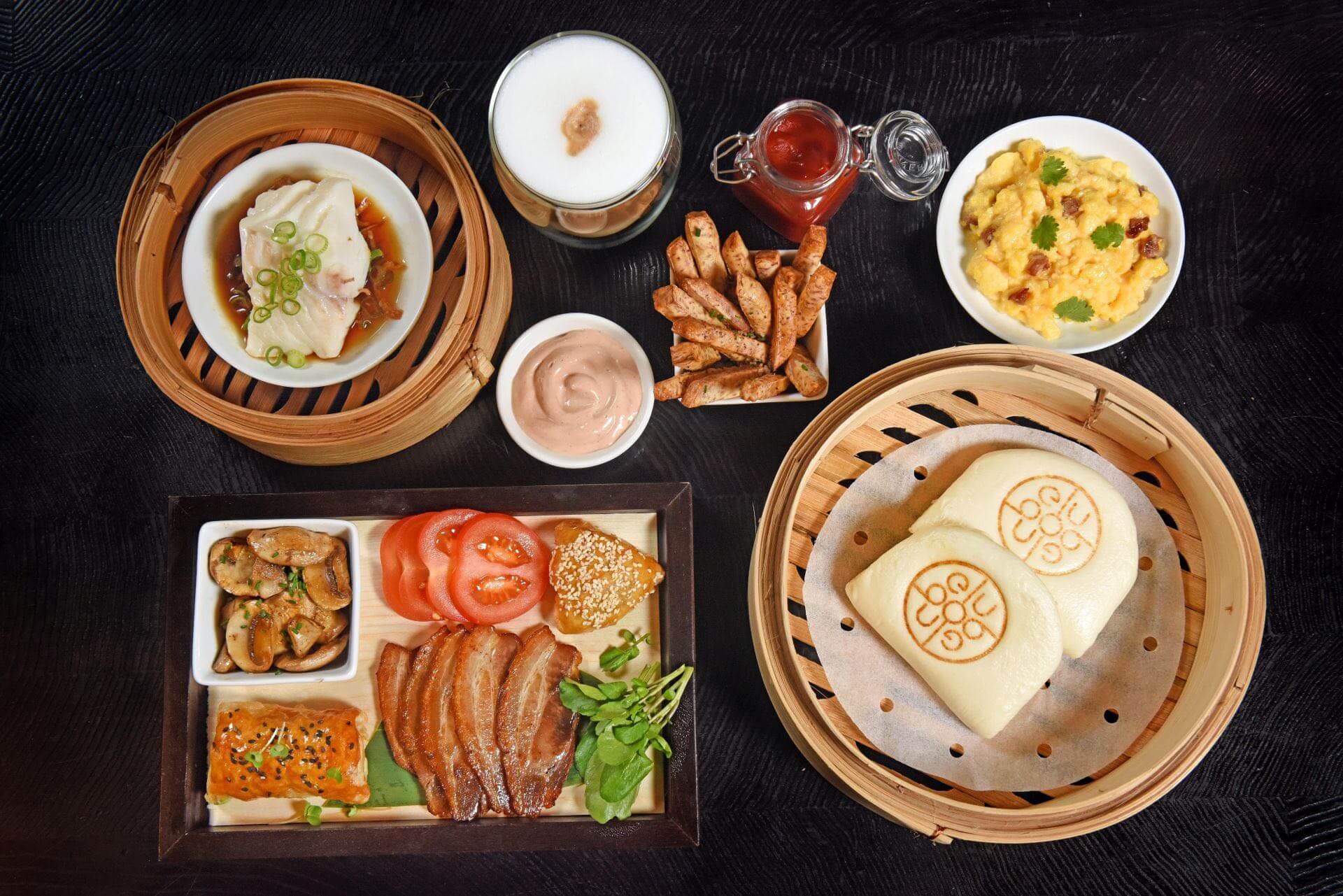 What: Gatwick Airport has teamed up with London dim sum restaurant Ping Pong to create a limited edition menu with a distinctly British twist; including a full English bao and a beef Wellington puff. Want to know the best bit? You don't have to be flying out to Alicante to enjoy the new menu, as the dishes are available at Ping Pong St Paul's restaurant for two weeks.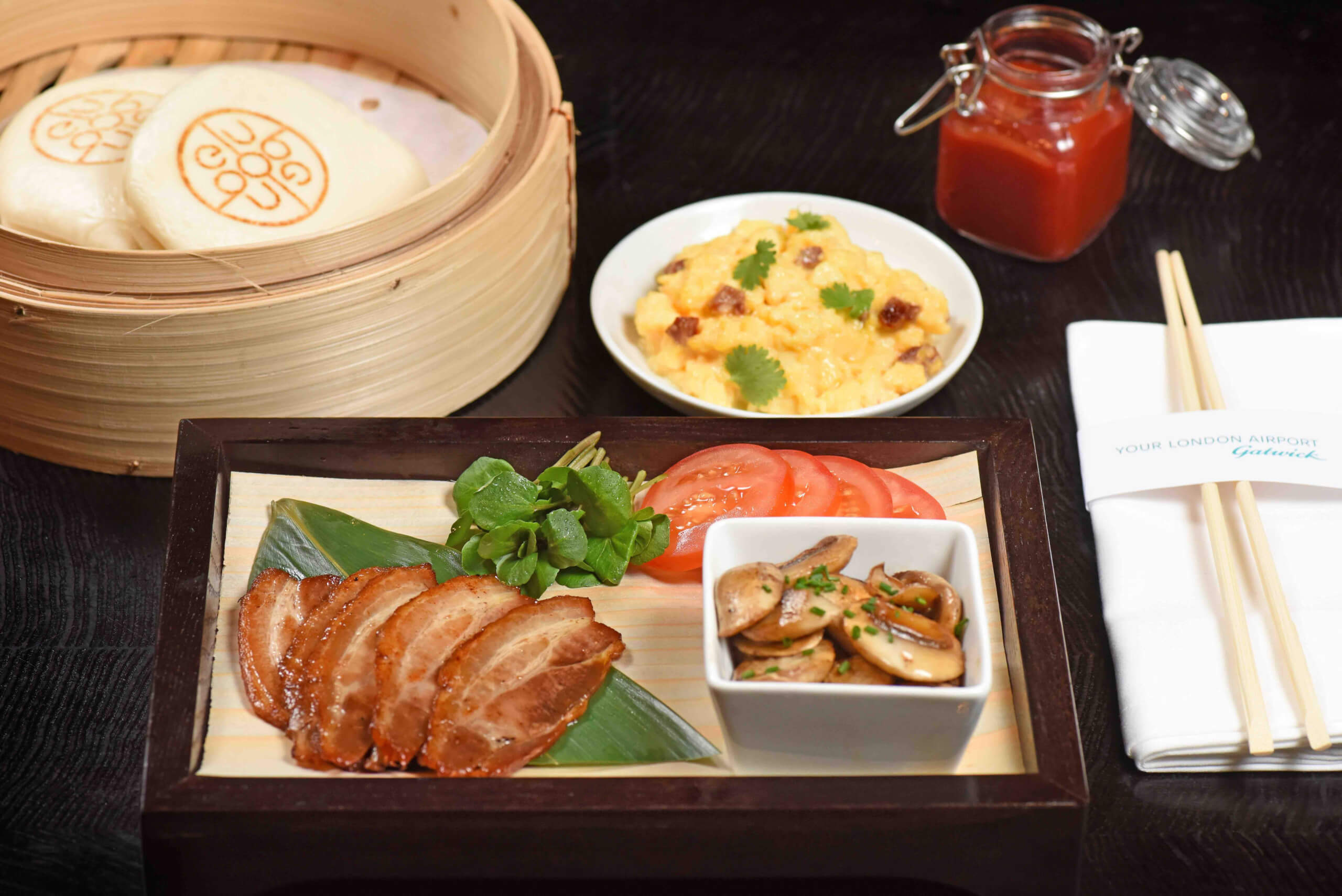 Why: Gatwick has worked with chefs at Ping Pong to create 'Lon-Dim-Sum', a brand new selection of dim sum inspired by the capital's classic dishes. The menu, designed to fuse the best of London's and Hong Kong's cuisine, includes four dishes and one unusual beverage: full English bao, beef Wellington puff, steamed cod with taro chips, roast chicken puff, and Yuanyang – a beverage combining both tea (70 per cent) and coffee (30 per cent) that is a speciality in cafes across Hong Kong.
Where: 1 Bread Street, London, EC4M 9BE
12. For a New Food Deal: Le Restaurant de PAUL
What: Le Restaurant de PAUL at Tower 42 will celebrate its first birthday by offering lucky diners three of its iconic, authentically French dishes for just £1 each on Thursday (15th), as an exclusive birthday treat. From Monday (12th), keep your eyes peeled for the PAUL brigade handing out special French flags dotted around the nearby City streets. Flag one down and head to the base of one of London's iconic skyscrapers on the 15th to join in the celebrations and select one of the following dishes for just £1. 
Why: The dishes include Coq au Vin – slow cooked corn-fed, free-range chicken braised in red wine accompanied with light and creamy mashed potato, and the Salad Boulangère with roasted red peppers, juicy cherry tomatoes and a soft boiled egg mixed with a balsamic dressing and served in a fresh PAUL Pain Ancien loaf. Or, if you're in the mood for sweet, choose the Brioche Perdue, an elegant French toast with crème anglaise topped with either apricot coulis or warm chocolate sauce. If you're not lucky enough to get your hands on a flag, don't' panic, simply quote 'Joyeux anniversaire' upon arrival at the restaurant and the dish of your choice is yours for £1.
Where: 25 Old Broad Street, Ground Floor, City of London, EC2N 1HQ
13. For a New Olympic Special: Mamalan East Village
What: As Britain's Olympic heroes have returned home, Mamalan East Village invites you to join them for eye wateringly low prices at the home of the London 2012 Olympic Games. Celebrating Team GB's outstanding medal haul,  tuck into the gold, silver and bronze dishes – each priced according to the number of medals won by the team. Running until Thursday (15th), dig into tasty Beijing inspired street-food at medal-winning prices.
Why: Celebrate Team GB who brought home 27 Gold, 26 Silver and 17 Bronze medals. Dishes on offer include: Gold (£2.70) – spicy chicken ban mein, noodle salad, Silver (£2.60) – beef and spring onion dumplings (5 per portion), and Bronze (£1.70) – fried vegetable balls. Only available at Mamalan East Village, quote 'Rio' to get your hands on these bargain dishes.
Where: 21-24 Victory Parade East Village, London E20 1FY
What: On Thursday (15th), award winning food writer and cook Ravinder Bhogal will launch her debut restaurant on Marylebone's Blandford Street. Jikoni, meaning 'kitchen' in Swahili, will draw on Ravinder's mixed heritage and travels, with flavours and culinary traditions from Britain, East Africa, the Middle East, and Asia.
Why: Ravinder's scotch eggs that have been a signature at her pop-ups, will take pride of place on the menu, with unusual takes on the English classic including a prawn toast quail scotch egg with banana ketchup and pickled cucumber, and Goan inspired pork scotch egg served with tomato and ginger chutney and a spiky carrot achaar.  Offerings from the small plates menu will include an Indian take on the American 'sloppy joe' made with Herdwick mutton keema, pickled onions and mint chutney, and crisp soft shell crab to be served with Ravinder's take on a peanut sauce. Big plates will be comfort food dishes like a spiced up shepherd's pie or a home ground ras hal hanout lamb served with mujadarra. There will also be a daily changing rice plate celebrating curries from all over the world including kuku paka – a favourite chicken curry from Kenya made to a family recipe.
Where: 19-21 Blandford Street, Marylebone, W1U 3DH
15. For a New Special: Pizza Pilgrims x Alex James
What: Girls & Boys listen up, going live in all of the pizzerias on Tuesday (13th) – Pizza Pilgrims introduce their collaboration with Alex James' cheese company. This partnership comes about after they were neighbours at Big Feastival last month near James' Country House.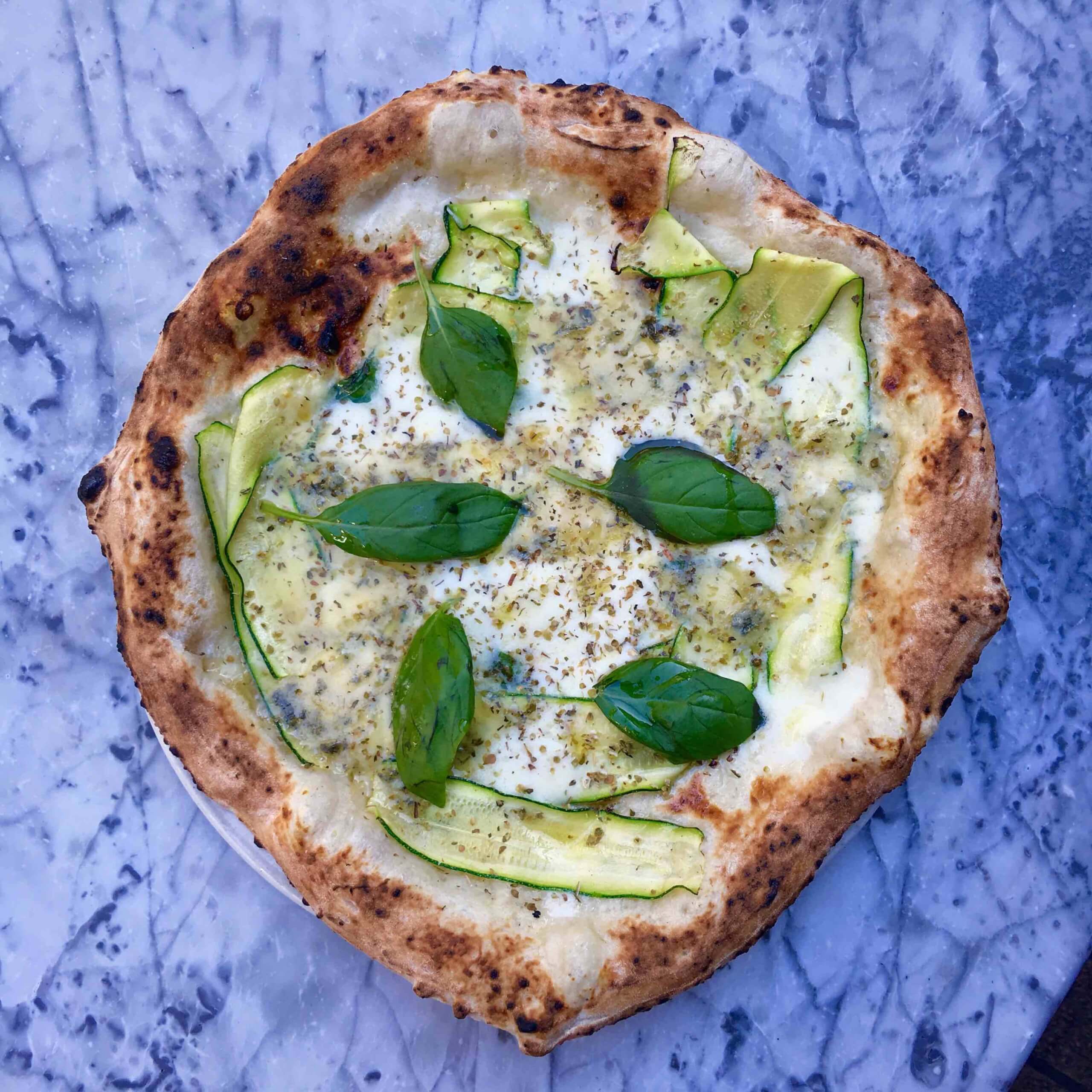 Why: Keeping within the theme, for everyone that brings in an Oasis CD, they get a free pizza. I Wonderwall they are going to do with all of those CDs… don't let this amazing opportunity Slide Away. D' You Know What I mean? 'Song Blue (Cheese)' will be served until Tuesday (4th October), priced at £10 from all pizzerias.
Where: Locations here