Father's Day is almost upon us! We've done the hard work for you and found some of the best gifts for the food-loving dad. Here's our top picks for this year's presents haul:
Food
What: The NOPI Hamper (£75)
The Lowdown: Combing pantry favourites of Yotam Ottolenghi and NOPI head chef Ramael Scully, this really is a treasure-trove of delights from the world over for any keen chef. From the dried rose petals and barberries of Iran, to the tamarind pulp and black glutinous rice of South East Asia, to the red pepper paste from Korea, Japanese 7-spice mix, Valdespino sherry vinegar from Spain – the NOPI hamper is the beginning of one great big culinary adventure.
Where: Buy here
For the Meat Lover: The Snaffling Pig Co
What: Gifting Jars (£15.99)
The Lowdown: The perfect gift for the porky connoisseur comes in a wide selection of 11 flavours, including – salt and vinegar, habanero chilli, perfectly salted, and sweet chilli. These tiptop quality meaty treats are double cooked in order to produce a softer product that keeps its bite. The gift jars are high quality, refillable items, supplied filled to the brim with the equally high quality (but somewhat less reusable) crackling.
Where: Order online 
For the Cheese and Wine Fan: Godminster
What: Godminster Cheese Lovers Gift Box (£50)
The Lowdown: A classic gift set comprising a selection of 3 x 200g cheeses; a vintage organic cheddar,  an organic brie with black pepper and an oak-smoked vintage organic cheddar alongside Godminster's rosemary water biscuits. A carefully selected bottle of red wine from Yapps Brothers Wine Merchants completes the hamper.
Where: Order online 
For the Condiment King: Manfood
What: Manfood Gift Box (£19.95)
The Lowdown: Choose from a selection of 6 gift boxes. Each one contains 4 jars of handmade goodies, and each one is themed: pickles – for the cheese lover, for the BBQ lover there's the Smokehouse box, and Indian themed goodie box for the spice lover. Cocktail jams are available for the sweet toothed fans, beer jellies for the ale lover, and not forgetting the sauces for the keen cook.
Where: Order online 
For the Breakfast in Bed Champ: Farmison & Co 
What: The family sized Full English breakfast box (£29.95)
The Lowdown: Start Father's Day with the ultimate English breakfast, delivered straight to your door with a Farmison & Co Breakfast Box. The family-sized option, intended for four people, includes 12 Nidderdale breakfast sausages, 8 rashers of Ripon Catherdral air-dried back bacon, Doreen's black pudding, vine tomatoes, breakfast mushrooms and a Farmison & Co 'bake at home' ciabatta loaf.
Where: Buy online 
For the Personlised Dad: Boomf
What: Box of nine marshmallows with your photos (£15)
The Lowdown: Boomf is the British confectionary brand creating magical moments with its personalised marshmallows. For Father's Day Boomf have both a spot-on selection of pre-designed messages, plus this year they've been asking everyone to create their own Boomf-able messages. Boomf's most popular product is the box of 9 tasty marshmallows. You can upload any picture to be printed straight onto classic vanilla or strawberry flavoured mallows.
Gadgets 
For the Keen Barbecuer: Weber Smokey Joe 
What: Weber Smokey Joe Premium Barbecue (£79.99)
The Lowdown: The no-fuss Weber Smokey Joe Premium is ideal for charcoal-cooked grilled meat or veg flavour and is the perfect companion for any BBQ enthusiast or first-time barbecuer. Boasting a diameter of 37cm and a cooking area of 1075cm2, the triple-plated cooking grate should comfortably provide enough food space to feed a family of four without being too bulky to take to the beach or chosen picnic destination.
Where: Order online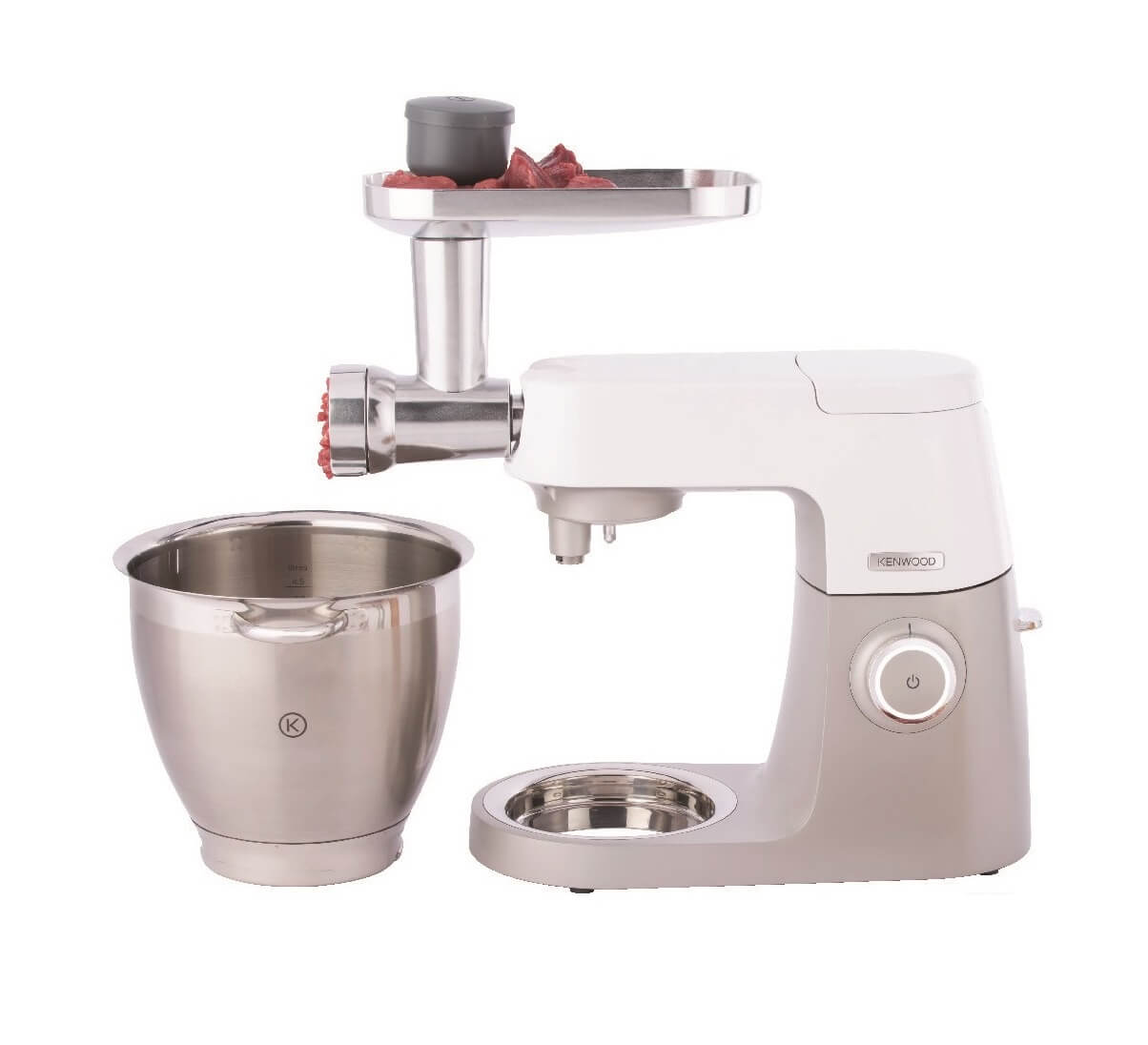 What: Kenwood Chef Sense Meat Grinder (£55)
The Lowdown: Perfect for making homemade burgers, the food mincer attachment for the Chef Sense and kMix ranges is your kitchen machine's ideal addition. The food Mincer is a high performance meat grinder allows preparation of a huge variety of dishes from home using three inclusive screens fine (3mm), medium (4.5mm) and coarse (8mm). It includes a sausage maker for fresh, healthy home made sausages, and a kebab maker for specialist dishes.
Where: Order online 
For the Grilling Extraordinaire: Cuisinart 
What: 2 in 1 Grill and Sandwich Maker (£90)
The Lowdown: The 2 in 1 Grill and Sandwich Maker is ideal for making quick and easy meals and snacks with no fuss. Pop in the grill plates for paninis or grilled meat, fish or vegetables. The floating hinge allows the top plate to rest gently and evenly over your food cooking it from both sides for the best results and the variable temperature puts you in control.
Where: Buy here 
What: The Masterpan (£59.99)
The Lowdown: Chance has it that your dad does the best fry-up in the world, but uses every single pan in the cupboard. This revolutionary piece of kit features an ingenious multi-sectional design which lets you fry or cook 5-6 different foods all at the same time – meaning dad can spend less time washing up and more time being cool.
Where: Buy online 
For the Bacon Fanatic: Ross & Ross 
What: The homemade bacon curing kit (£20)
The Lowdown: This kit gives even the most culinary challenged cook the chance to make their own artisan bacon, and grants you bragging rights for being a bona fide British Artisan Food Producer. All you have to do is provide the pork! The Homemade Curing Kit contains: 3 x curing mixes – original, sweet and smoky, 3 x curing bags, 1 muslin, 12 plastic gloves and a butchers hook.
Where: Order here 
Experiences 
For the Curious Chef: Ginger Pig
What: Ginger Pig's Butchery Classes (£155 pp)
The Lowdown: If looking for something to enjoy together as a father and son/daughter outing, these classes are relaxed, informative, fun and brilliant for anyone wanting to know a little more about their meat. Students receive a hands-on 3.5 hour lesson including a two-course meal with wine, and their handiwork (a joint or sausages) to take home.
Where: Available to purchase online or by calling 01751 460802
For the Sweet Toothed Fiend: Barts x Rococo
What: Whiskey and Chocolate Father's Day Masterclass (£40)
The Lowdown: Chelsea's hidden cocktail bar Barts is teaming up with luxurious chocolatier Rococo to host a special Whiskey and Chocolate Father's Day Masterclass. Celebrate the day with Dad by sampling top notch whiskies from around the globe and indulge in specialty chocolate pairings. Barts' world-class bar team will provide guests with an hour and a half of tip top tuition about the fine art of whiskey and chocolate pairing, talking through the tasting notes of each variety of whiskey and explaining in detail how each distinctly pairs with the rich flavours of the chocolate.
Where: Sunday, 19th June. 4:30pm – 6:00pm. Barts, Chelsea Cloisters, 87 Sloane Avenue, London, SW3 3DW
For the Master Meat Eater: Corrigans Mayfair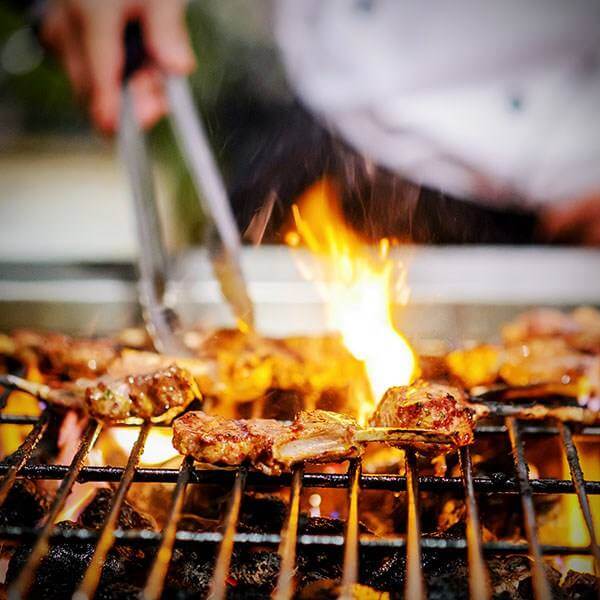 What: The best of butchery (£250)
The Lowdown: Whether your Dad thinks he's a pro chef or you just wish he'd branch out from the two meals he's proudly learnt to cook, going behind the scenes in Richard Corrigan's famous Mayfair restaurant ensures that everyone wins. Cookery classes include breakfast, a four course lunch with wine pairings and a goody bag containing recipe cards, an apron, a loaf of Corrigan's famous soda bread and a signed copy of Richard Corrigan's latest cookbook.
Where: Book online. 2nd July
For the Sushi Nuts: Jenius Social 
What: Sushi making (£75)
The Lowdown: The team of chefs will lead the way in this hands-on slice of Japanese life, where you'll discover how to chop fillings and garnishes, as well as pickling ginger and making mayo. Then it's onto the main event, learning how to cook sushi rice, make sushi dressing, how to sculpt a variety of rolls and cut them to order. You'll be working with fish, vegetable and cream cheese fillings, and by the end of this course your sushi skills will be top-notch.
Where: Thursday 23 June at 18:30. Book here.