About Time: You Discovered Foxlow's New Vegan MenuBy Gemma Perlin
Foxlow, the younger sister to Hawksmoor, might seem like the obvious place for a sizzling steak – but a vegan menu? Surprising. However, the owners wanted their menu to reflect the flexibility of the way we eat today, and as November is World Vegan Month, they decided it was the perfect time to launch a plant based menu.
We love Foxlow, especially the new branch in Soho; it's warm, buzzy, but also a great place for an ambling, relaxing dinner. We recommend sitting next to each other by the window seats for people watching to accompany your delectable veg.
Foxlow: The 411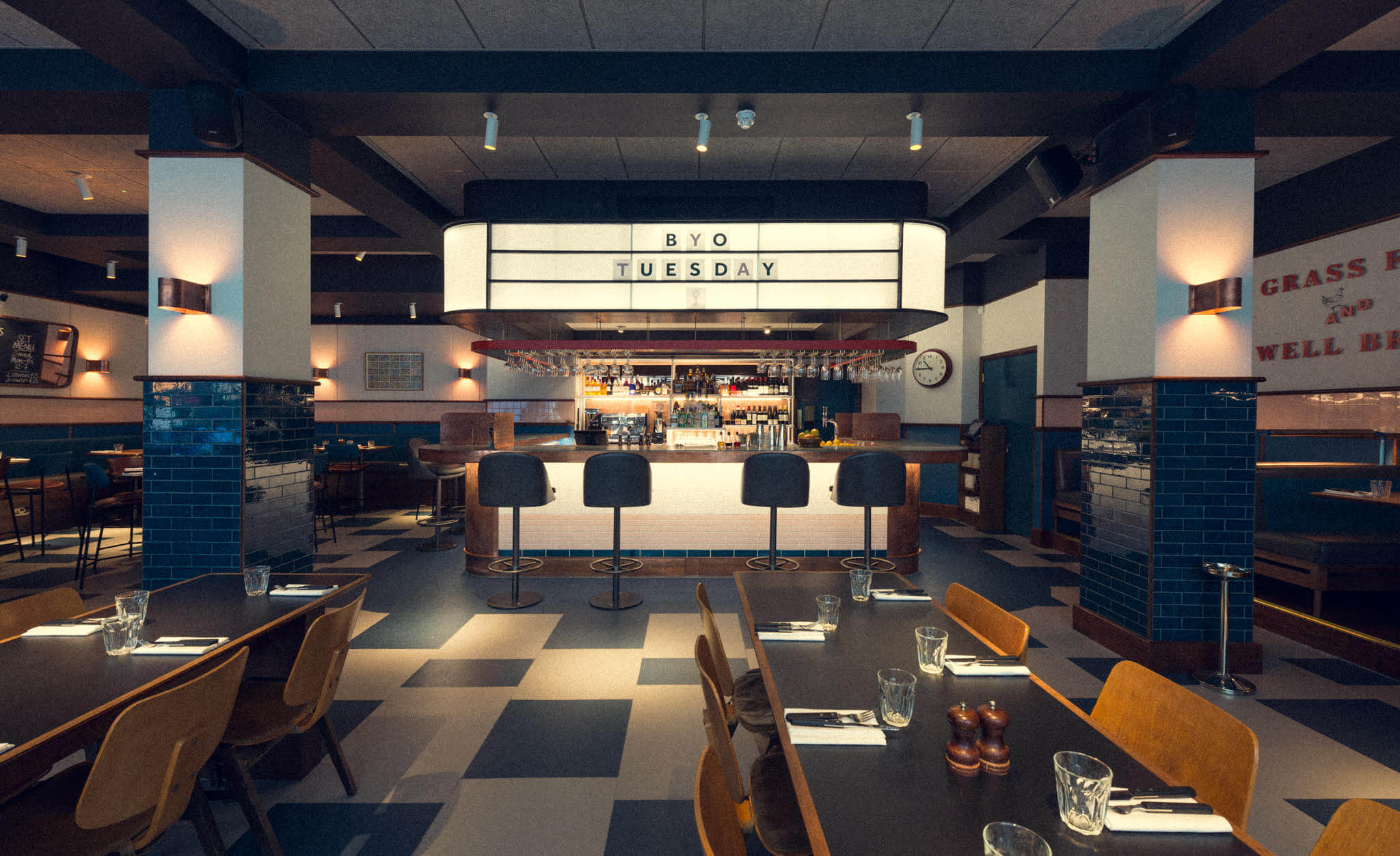 What we like about the menu here is that it's been created by meat eaters who want to convince you to go for the veggie option, not simply for health, wellbeing and ethics, but because the dishes on offer are delicious. It's also the most social of invitations – you can go as a vegan and munch on your aubergine 'steak', whereas your companion can chow down on a hunk of beef short rib. It's a place to please all.
Foxlow: The Menu 
While you order your drinks and have some quick catching up, dont get too peckish. Start with carrot hummus with carrot topped with pesto and chilli – a great hit of heat, and the pureed carrot was way tastier than the humble chickpea.
For mains, choose from the roast acorn squash pie with vegan gravy, or the spice-roasted cauliflower with chickpeas, wilted spinach and curried aubergine sauce or the aubergine 'steak'. On our fact-finding mission, we opted for this 'steak' accompanied by the more traditional mushrooms, onions and moreish vegan bearnaise. It was seriously satisfying, and felt like a really hearty winter dish, especially accompanied by the garlicky, salty cavalo nero.
For pudding, the vegan option is spiced pineapple with a lemon and mint sorbet, and if you like a menu hack like us, order the pud with a scoop of cherry sorbet.
Foxlow: The Verdict 
For a meat focused restaurant, the menu really does go above and beyond the classic plant-powered dishes that litter so many menus in the capital. Inventive, flavoursome and satisfying, the vegan menu really is something quite special.