Tasty Tuesdays: 10 Foodie Products You Need to Buy This WeekBy Alicia Grimshaw
Here's 5 foodie treats you need to buy this week – let's get munching:
1. For a Do it Yourself Kit: Cannon & Cannon
What: Cannon & Cannon is a retailer and distributor of the very best British cured meat. Since 2010, they have been at the forefront of the British charcuterie revolution, linking with an ever expanding number of quality artisan producers from England, Scotland and Wales. They've recently launched a home curing kit, containing everything for your bacon needs.
The Lowdown: Cannon & Cannon have teamed up with the nice chaps down at Ross & Ross foods – together they've developed a brilliant bacon curing kit. The kit features recipes, 3 different kinds of salt and spices including original, sweet and smoky, and all the tools and implements. All you need to now is to buy the pork. Give the gift of bacon this Christmas.
Price: £22 plus P&P
Where: Order here 
2. For Christmas Truffles: GODIVA 
What: GODIVA knows a thing or two about making delicious chocolates. Using the finest Belgian Chocolate, they create truffles, ganaches and chocolate pralines, along with serving a range of hot chocolates, coffee and biscuits. They've specially curated various boxes of chocolates for the festive season, with the truffles fast becoming our firm favourite.
The Lowdown: The 12 piece box contains a delicious assortment of tender truffles covered in white, milk or dark chocolate and finished off with layers of different toppings. Best served with a cup of tea and a Christmas film. Absolute bliss.
Price: £23
Where: John Lewis, or order here 
What: Abel & Cole are the pioneers of food deliveries. Along with selling their own range of food and drinks, their online shop is also home to various other organic food brands – selling a range of different produce including desserts, meat and bread.
The Lowdown: Mr Organic champions organic, sustainable and ethical produce. They leave out the nasties and instead use all natural ingredients. Their panettone comes with a good splash of juicy currants and the long proving time gives the cake a beautifully light rise, with the soft texture similar to brioche. This cake will go down a storm at any Christmas bash, we promise.
Price: £12.49
Where: Order here 
What: If you're not familiar with Savse, here's what you need to know – Savse are 100% natural, cold-pressed fruit and veg super smoothies. They've partnered with Madeline Shaw (get the glow and all that jazz), and have released a new line of smoothies.
The Lowdown: The range aims to 'help you glow from head to toe' and features a range of different smoothies, packed full of your five a day. The Super Blue has won multiple Taste Awards and contains eight ingredients, seven of which are packed full of antioxidants. Try the protein punch for a post gym pick me up, it's a twist on a Pina Colada (minus the booze and fruit) and is a mixture of whey protein, maca, pineapple and coconut.
Price: £2.29
Where: Ocado, Sainsbury's and Boots
5. For a Super Size Bag: Tyrrells 
What: Tyrrells Poshcorn, the premium popcorn brand popped at Tyrrells Court Farm, Herefordshire has taken the 'bigger is better' ethos seriously with their giant packs of popcorn, or 'pillows' as they have been aptly named. Honestly, you'll be chowing down on popcorn for weeks.
The Lowdown: Available in Tyrrells best-selling Sweet & Salty flavour and now made with golden caster sugar to ensure an even richer caramelised taste, these butterfly shaped morsels of popcorn are large, light and bloomin' tasty.
Price: £2.99
Where: Co-op Stores
6. For Whiskey: The Pogues' Irish whiskey
What: The spirit of the band, bottled and created with the sole intention of spreading that same raucous joy. The Pogues' Irish whiskey has as much character as the band itself. Produced by West Cork Distillers in Ireland's rugged coastal spot, Skibbereen, The Pogues rebels against the grain with its blend of 50% Irish grain whiskey aged in bourbon oak casks and 50% single malt Irish whiskey aged in sherry casks.
The Lowdown:  The Pogues is crafted in small batches in handmade copper stills and aged for three years and a day. The mutinous soul and passion of The Pogues has been captured in the blend and fashioned to the band's own taste and rebellion of the norm. This mighty liquor has an aroma of malts and cracked nuts with a sweet taste and a smooth intense flavour. Not for the faint hearted.
Price: £29.99
Where: Order here
What: Canesmith & Co is a new confectionery brand, making gourmet sweets for grown ups. All of their confectionery is crafted by hand using the best possible ingredients, and takes inspiration from modern food trends and childhood favourites.
The Lowdown: Launched earlier this year, Canesmith & Co make a wide range of delicious treats: from chewy caramels and salt water taffies, to reinventing the sherbet dipper with real fruit, and the popular soy and sesame caramels.
Price: £6.50
Where: Selfridges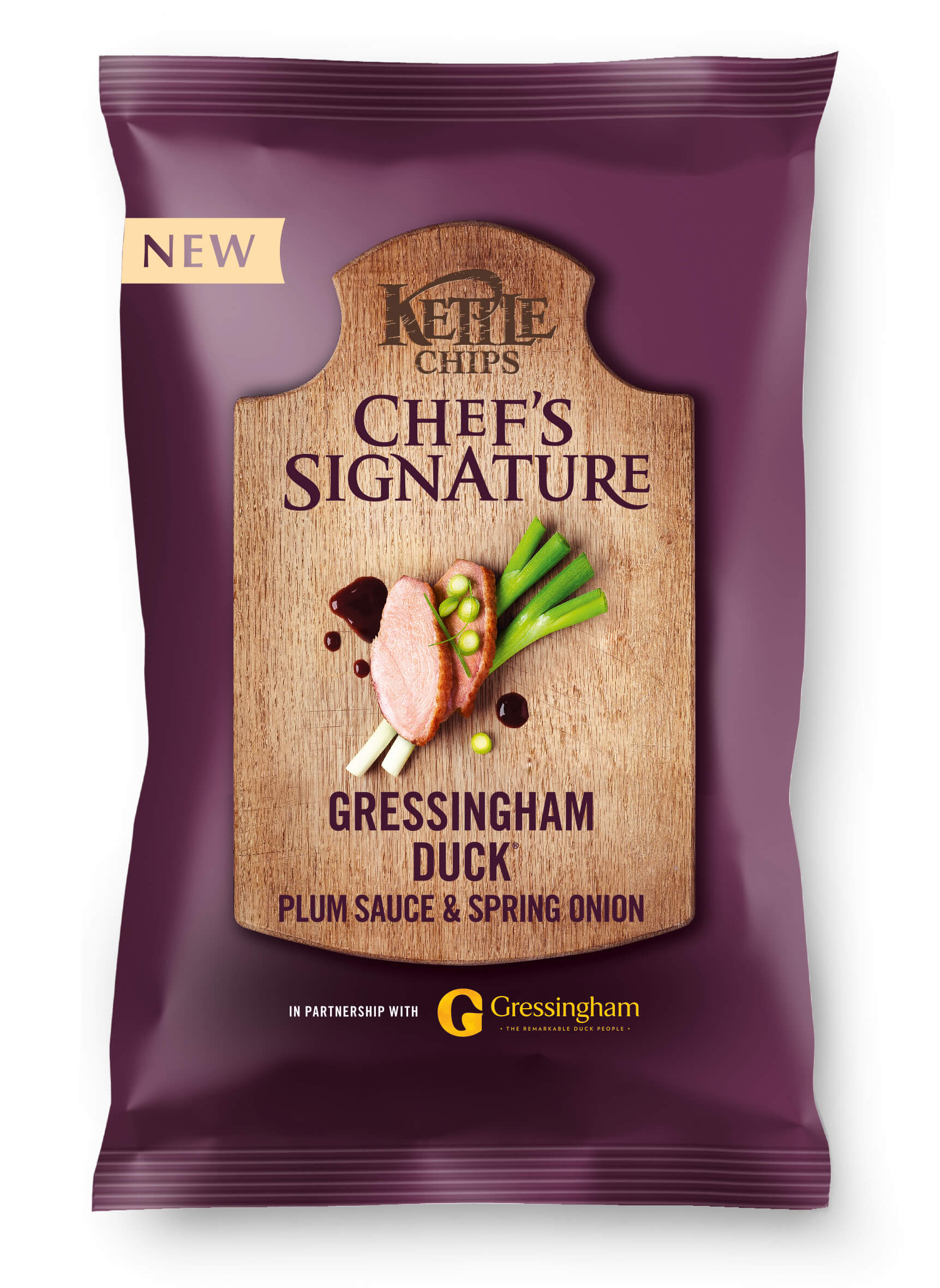 What: Kettle Chips has just announced the launch of Chef's Signature, an outstanding new range, featuring partnerships with some of the UK's leading, premium food brands. The new Chef's collection consists of three new seasonings: Gressingham Duck, Plum Sauce and Spring Onion, Yorkshire Wensleydale Cheese and Cox Apple Chutney, and Maldon Sea Salt Flakes. 
The Lowdown:  All 3 seasonings have no gluten-containing ingredients, Yorkshire Wensleydale Cheese and Cox Apple Chutney is suitable for vegetarians and Maldon Sea Salt Flakes is suitable for vegetarians and vegans. Crisps for all.
Price: £2.99
Where: Waitrose and Sainsbury's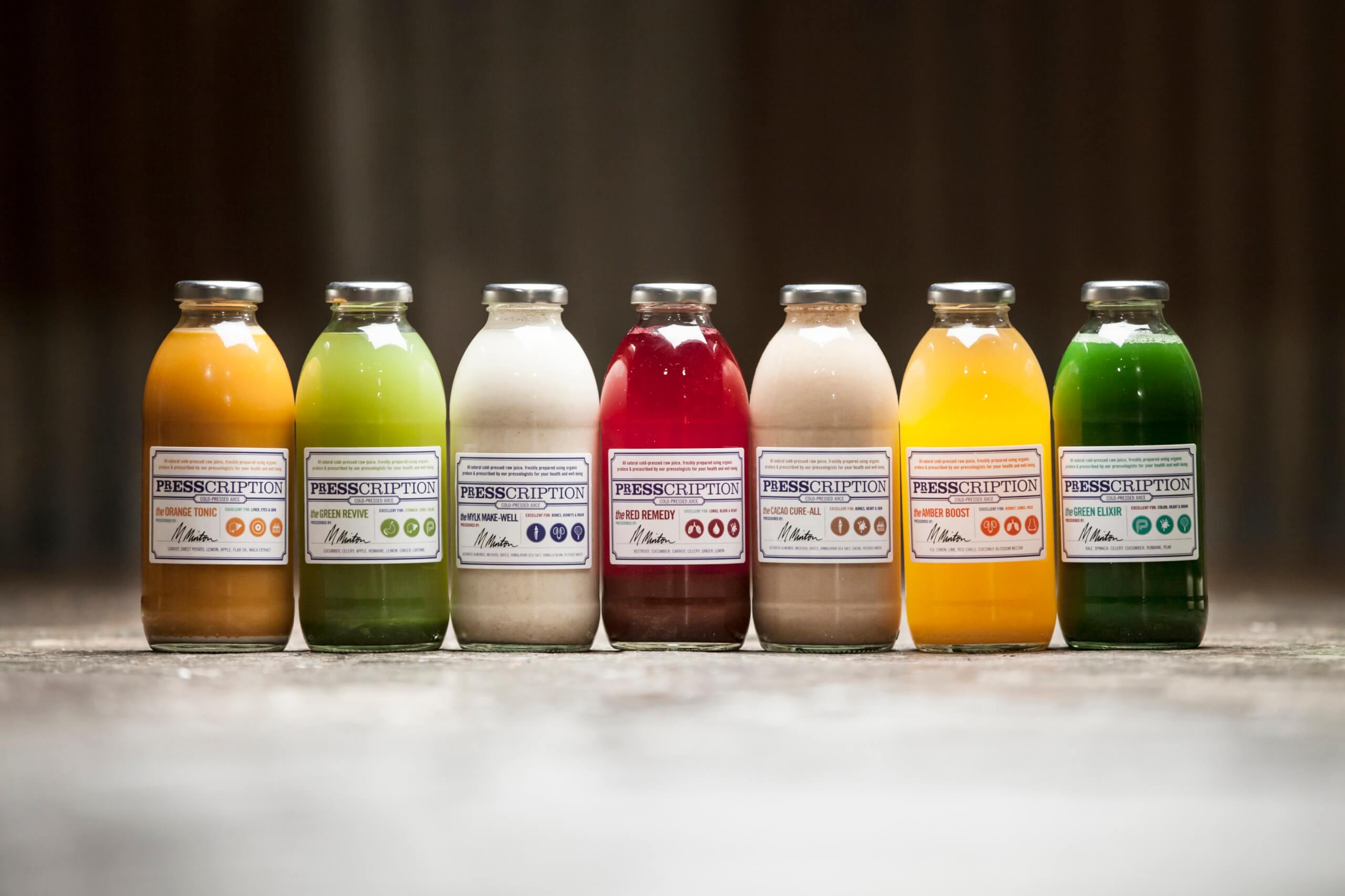 What: Presscription has released their new range of delicious 100% raw, organic, unpasteurised and cold-pressed juices and nut mylks that are designed to aid health and wellbeing. The juices, shots and mylks have been formulated by an expert team of nutritionists, chefs and holistic and homeopathic practitioners with a commitment to delivering the optimum health, fitness and beauty benefits from every bottle.
The Lowdown: Every 500ml Presscription product contains over 1kg of organic produce in uncompromised liquid form and is predominantly made up of fresh vegetables. Presscription uses only the finest cold-pressed machines to retain the goodness inside the natural ingredients that fill every bottle.
Price: £7.95
Where: Order here 
10. For Breakfast: Spoon Cereals 
What:  Annie Morris and Jonny Shimmin, the duo behind Spoon Cereals, have created two new granola products. The two flavours, Peanut and Apple, and award-winning Cinnamon and Pecan are now available in Sainsbury's nationwide. Breakfast time will never be boring again.
The Lowdown: In order to set themselves apart from other cereals on the market, Annie and Jonny have always used a short list of high-quality ingredients including wholegrains, coconut flakes and their "secret ingredient", pure maple syrup, containing only natural sugars. Delicious.
Price: £4
Where: Sainsbury's
One for luck.. 
What: Kahvi is an ingenious design that will have you skipping your shop bought morning coffee, in favour of a homemade coffee that can be enjoyed on the go. And, we're not just talking about coffee that can be enjoyed away from your living room, but the design also caters for loose tea leaves too.
The Lowdown: Khavi took the Finnish demand for quality coffee and combined it with simple, practical and innovative design. The Kahvi cafetiere-that's-good-to-go was born from much tasting, testing and travelling. If you want a simple and practical way to drink your favourite loose leaf tea or fresh coffee whilst on the move, without the annoyance of using a normal cafetiere and transferring it to a mug, then Kahvi is right up your street.
Price: £24.50
Where: Order here