Restaurant News: 7 Dishes We're Loving in London This MonthBy Alicia Grimshaw
London is a hotbed for new openings, collabs and limited-edition dishes. Don't miss the duck ramen at Bone Daddies, hand-pulled noodles at Murger Han, and small plates at Stoney Street by Night. Here's what we're loving in the capital this month:
What: London's first Xi'an restaurant, Murger Han, have added a City outpost to their existing Mayfair and Euston locations at 9 Philpot Lane opposite the 20 Fenchurch Street building. The 1,000 square foot site seats 54 covers in the main dining room and features an open kitchen where you can watch their famed signature 12-foot Biang Biang noodles being hand-pulled.
The Lowdown: Menu highlights include La Tiao Zi with slow-cooked lamb, house special dry beef and cauliflower noodle, Xi'an special braised chicken and their signature Biang Biang noodles. Sides include surf clams and tripe skewers and don't miss the clay pot dishes, a traditional way of cooking in the city home to the Terracotta Warriors.
Where: 9 Philpot Lane, London EC3M 8AA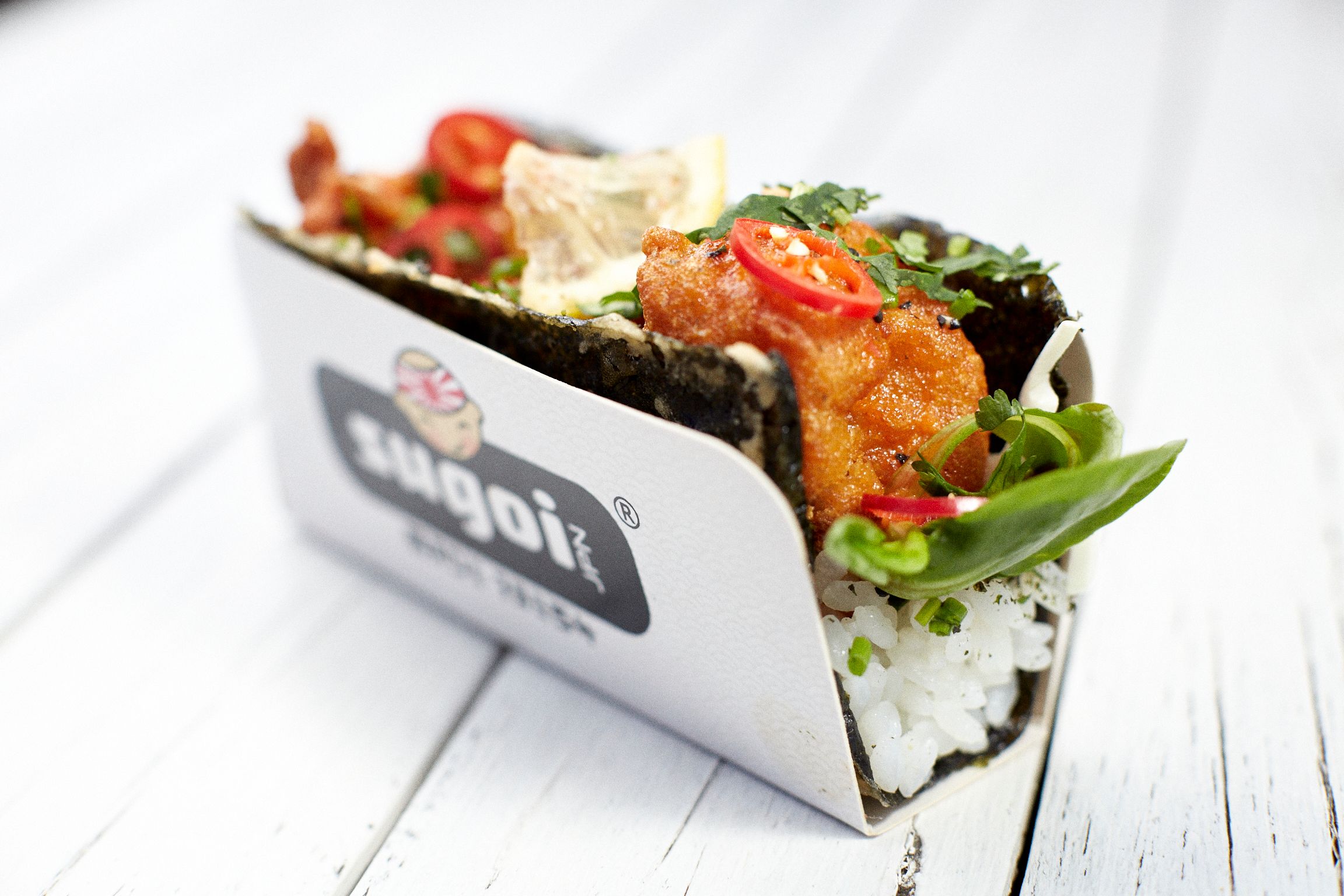 What: Sugoi JPN is inspired by Tokyo's 'Piss Alley' street food market and Latin America's street food stalls. Initially based out of a small dark kitchen under a railway arch in Bethnal Green, and catering to a local pub via a food truck, Sugoi JPN is now working on an exciting and ambitious franchise expansion initiative which will see the brand launch 10 sites across London in 12 months during a global pandemic, with two sites already open in South Wimbledon and Palmers Green.
The Lowdown: A hybrid between Japanese nori and Mexican tacos, the brand prides itself on championing Nori Tacos, a crispy seaweed tempura shell shaped like a taco and packed with sushi rice and Japanese-Latin toppings. The secret recipe took a year to develop with particular attention to its structure in order to create the ideal street-food dish that is easy to eat on the go.
Where: South Wimbledon: Unit 8, The Long Shop Watermill Way (Merton Abbey Mills), SW19 2RD and Palmers Green: 10 Aldermans Hill, Palmers Green, N13 4PJ
What: Participating restaurants in Chinatown London are now offering a select dish from their menu in a specially designed Love Chinatown 'Take-Put' Box. Expect elevated versions of beloved Malaysian dishes from C&R Cafe, Taiwanese home-style classics from Old Tree Daiwan Bee, comforting Cantonese classics from Plum Valley, vibrant Vietnamese street food from Viet Food and many more.
The Lowdown: There's a number of dishes to choose from including: wok fried soy cheung fun and a veg bun from Bun House, C&R Cafe's beef rendang and coconut rice, sweet chilli Kung Pao chicken with rice at Plum Valley, and Shanghai Modern's spicy garlic chicken wings with rice. The Love Chinatown 'Take-Put' boxes are available daily between 12pm – 8pm. Takeaway-collection only. 
Where: 10 Wardour St, West End, London W1D 6BZ
Credit: Haydon Perrior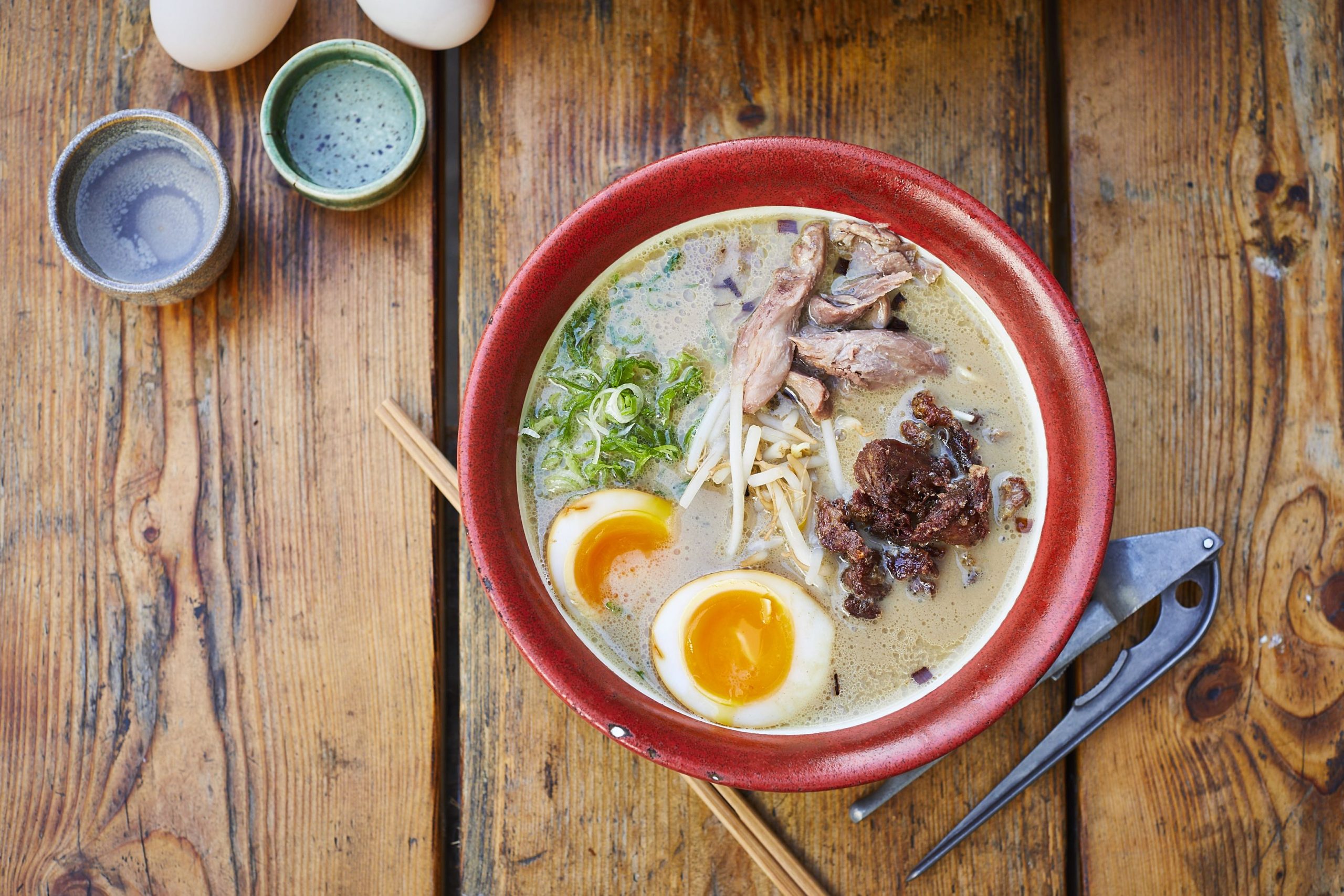 What: For the second year in a row, Bone Daddies has teamed up with Clarence Court to bring back the Duckotsu ramen for a limited time only.
The Lowdown: Available until the 30th September at all Bone Daddies restaurants in London, the Duckotsu combines a hearty homemade duck broth, soy tare, duck leg, marinated Clarence Court duck egg, bamboo, beansprouts, and a sprinkling of spring onion and negi oil. Don't miss it.
Where: Bone Daddies can be found at Old Street, Bermondsey, Bond Street, Soho and Victoria
What: The team at Tokyo Diner didn't feel as though they could safely open their doors in July. Thinking back on better days, they remembered a savoury cake one of the long-standing chefs, Gayan-san, had created six years earlier for founder Richard's 60th birthday. From there, Fakey Cakey was born.
The Lowdown: Fakey Cakey is a hand-crafted savoury cake make from layers of shari (Japanese seasoned rice) and fresh vegetables, layered with different fillings – there's 11 different flavours launching initially including a cooked meat, fish and seafood range, a sashimi range, and a vegetarian and vegan range. Each one is hand-finished with beautiful decorations to make it look as good as it tastes. Fakey Cakey is running a soft launch offer; 50% off all Fakey Cakeys until Sunday 20th September 2020 with code FAKEYCAKEY50.
Where: Online and from Tokyo Diner, 2 Newport Pl, West End, London WC2H 7JP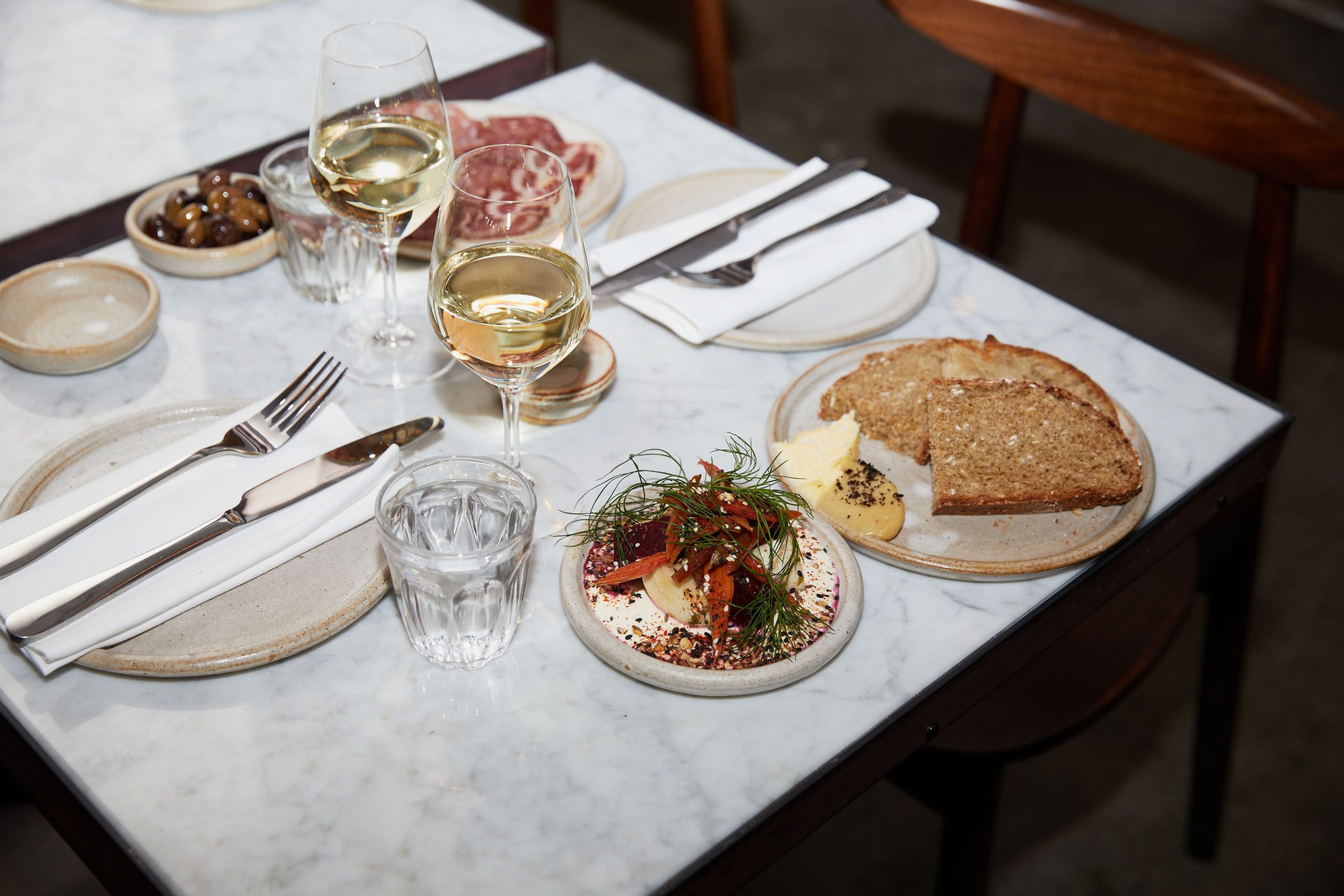 What: Alex Hely-Hutchinson has announced that her Borough Market restaurant Stoney Street by 26 Grains has transformed into a wine bar by night. Stoney Street by Night showcases a curated list of natural wines from across the world sourced from acclaimed wine suppliers including Modal Wines and Les Caves de Pyrene alongside a selection of small plates.
The Lowdown: Available every evening from Wednesday to Saturday, Stoney Street by Night focuses on seasonality through a concise menu of light bites paired with the wines. Expect signature snacks such as honey sweet melon with prosciutto, and ​lamb merguez sausage wrapped in filo served with peach chutney, designed for sharing.
Where: 2-3 Stoney St, London SE1 9AA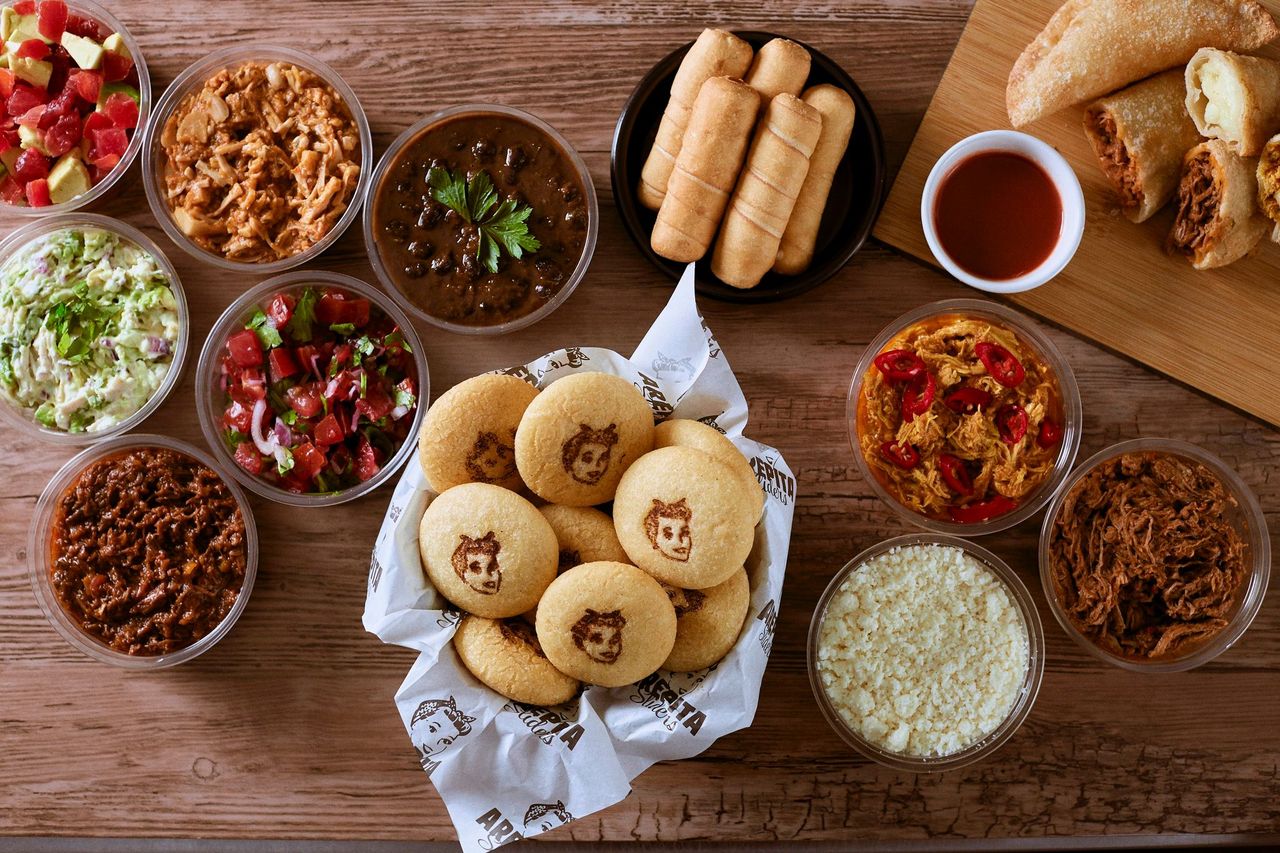 What: New culinary concept, Arepita Sliders, has just launched in Tooting Broadway. The Arepa is a naturally vegan and gluten-free pan-fried corn bun which originated hundreds of years ago and became a staple food within the Venezuelan and Colombian cultures.
The Lowdown: Ideal for sharing with friends and family, you can FIY (fill it yourself) and mix and match freshly made fillings to find the perfect combination and at the same price as if you were to purchase from a traditional Arepa shop. Fillings include Pulled Beef, Black Bean, Pico de Gallo (tomatoes, coriander, red onion and lemon juice) and Reina Pepiada (a combination of chicken, avocado, red onion, mayo and coriander).
Where: Unit C015, Trident Business Centre, 89 Bickersteth Road, SW17 9SH